She's the girl who blessed the cover of our sister magazine Material Girl just one issue ago with the stunning photo of Cat King. It's Los Angeles photographer Kristy Benjamin we're talking about. In conversation with this LA gal we talk her history as a child model, the leap into photography and what we should watch out for in the coming months.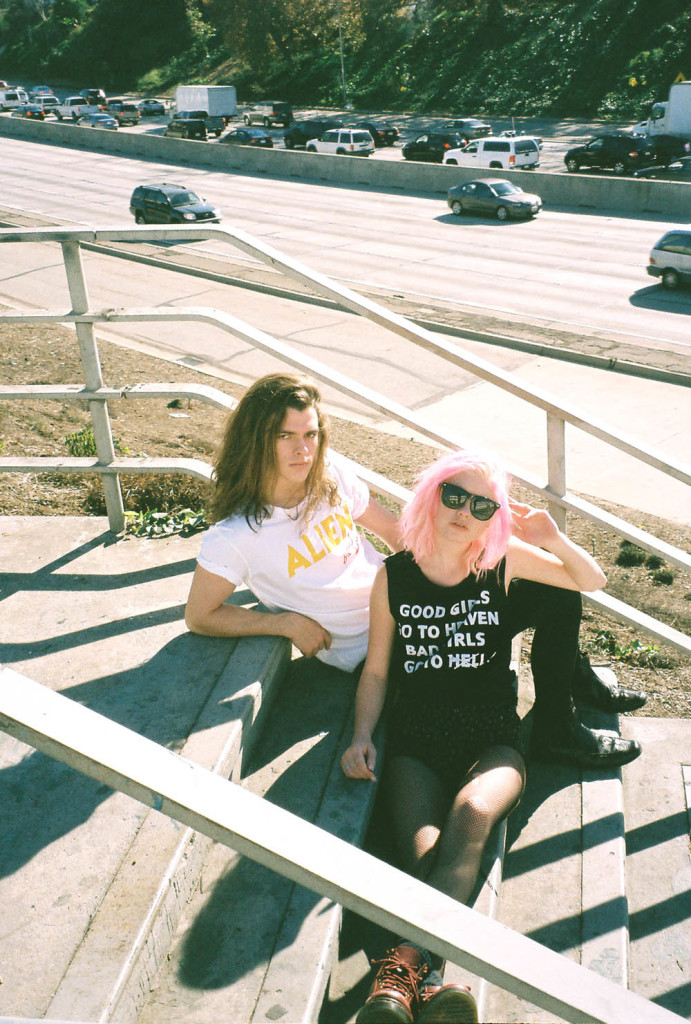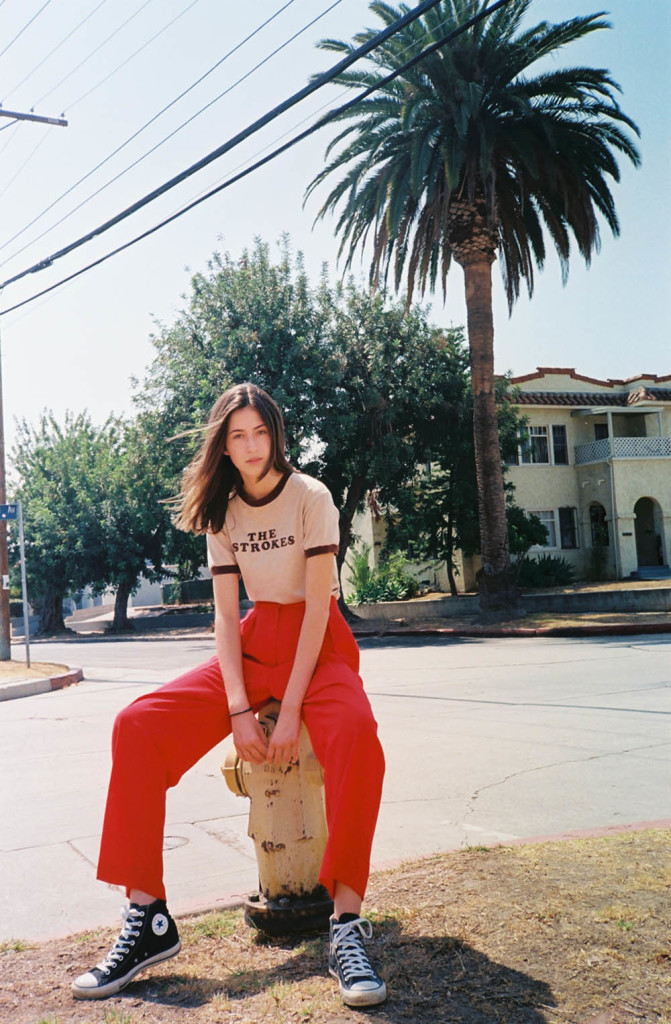 It is said that you were a child model, what is your most memorable recollection of your modeling career?
Hahahah yes I was indeed a child model. I did all print work jobs but I remember going on some commercial auditions. I remember the Polly Pocket one only because I LOVED those toys! The biggest memory that stuck with me was while I was working on a Millers Outpost photoshoot (it was a cool mall store, google it) the red hightop reeboks were not my size and way too small. They needed me in them for the outfit and for the photos but I was omg, like 6 years old? So I didn't understand or care and was crying over it. I just remember my grandma talking to me and promising me extra dollars for the claw machine at Denny's after the shoot! HAHAH she's the best (and how 90s is this story?). So they carried me to set in my tiny shoes I stopped crying and went into model mode. I have the picture to proove it! It's amazing. So, now if I am styling something I will NEVER force a model into the shoes. I'm like no girl, I got you. Not on my set. hahahha!
You have worn many hats, child model, television production, clothing store owner and stylist. How did these many paths eventually lead you to photography?
You know. They are all the different elements that make up being a photographer as a whole in a weird way I think. I learned as a kid what its like to be in front of the camera. Working on TV shows taught me how to produce shoots, to coordinate, to get all the pieces together for a project. How to deal with celebrities and different types of people. Working on my old online vintage store taught me about fashion! Styling has helped me learn a lot of how fashion works within print and online forms. I guess this crazy path was my own version of college! I was always taking photos but after going through all of these stages in my life and careers brought me to realize I was capable of doing it as a job and I'm so happy for that.
How did you develop your own style behind the lens?
I love this question! I think just from trial and error and practice and more practice. I was never seeking out a specific way or style to shoot but I have always just been shooting because I enjoy it so much as a whole. I have been an assistant to a baby photographer (not to Anne Geddes, so not very cool), I tried party photography (free drinks were cool) I was the fill in set photographer for season two of Drag Race (pretty fun, but I don't own the images sadly) I have used very expensive digital setups and I have used really crappy film cameras. I can only say after all this time and practice I have honed in on what works for me and figured out the style I like but theres no real rhyme or reason. Just life experience in my case.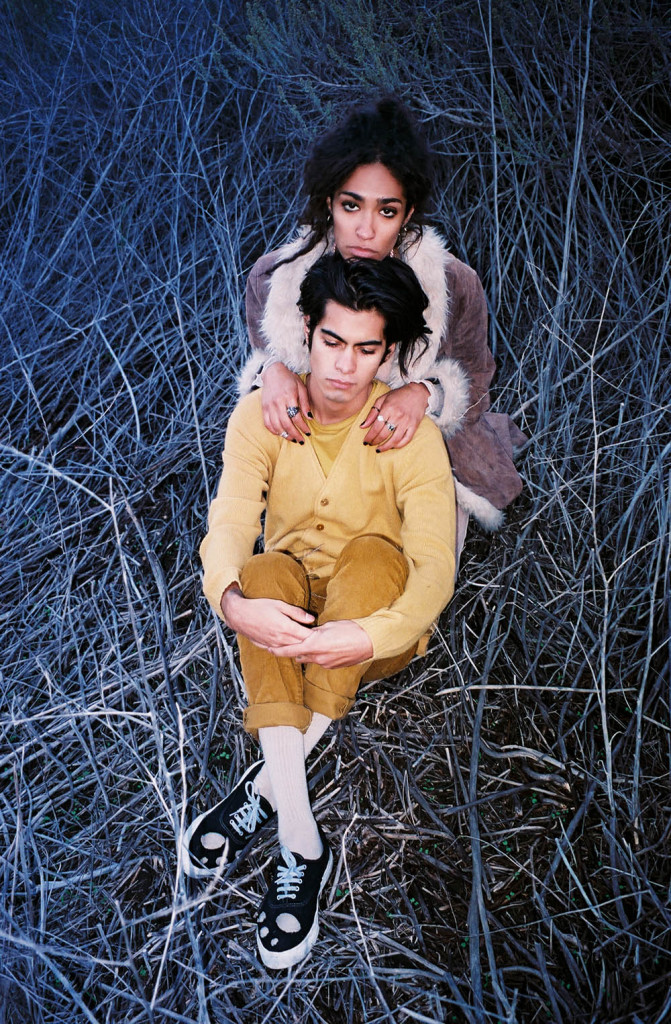 What do you personally look for in a good photograph?
In the photographs I take, honestly, I just want the person to look fucking cool. That's my goal.
Can you tell us a bit about your favorite photography project so far?
I have been working with Nashville musician, Tristen for a few years now. We actually started working together when I was just a Stylist. But yeah! I've been doing her photos for a few years now, I recently got to finally go to Nashville to work on her new video and album cover and a bunch of cool stuff. It was great! I love collaborating with her on all of her amazing ideas. I just feel lucky to be a part of it and to have this great on going flow of work with one person is really cool! I can't wait to see where we are at in 3 more years!
Among other things you are known for your band photography, are musicians harder or easier to work with than professional models?
I LOVE working with musicians. I didn't end up being one, but I found my place fitting in as a photographer, which is perfect for me. I dream of doing a ton of album covers and going on tours and capturing candid moments. So I really have a strong passion for band photography and already have been so lucky to shoot some of my favorite musicians. It's nuts. I can't wait to do more! To answer your question. I'm gonna have to say harder! If it's a group and not a solo person, then right there the challenge is getting everyone to listen and all look good in the same frame. It's tricky for sure. The other main challenge is TIME. Musicians are on tour, on the road, their schedules are super packed. I'm lucky I live in Los Angeles so people come through but sometimes I only get an hour and it's just hard to pull off. I've even been turned down cause an hour was TOO much time to ask for lol! It's not easy. I guess I like a challenge.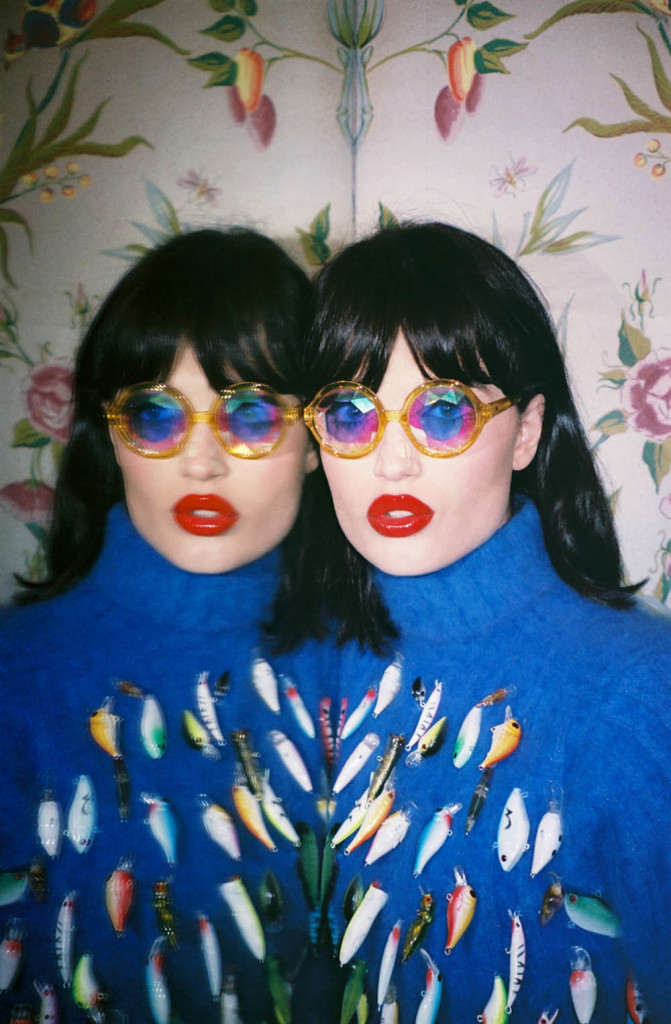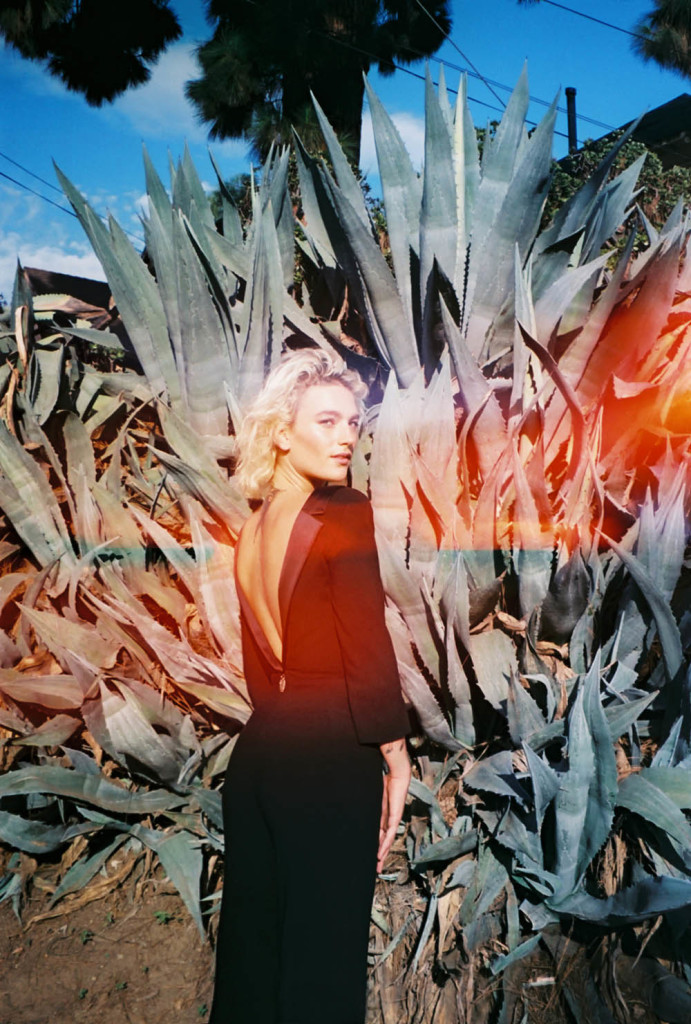 What do you shoot with?
I shoot with film cameras, primarily cheap consumer 35mm cameras. Totally nothing fancy
Analogue only or sometimes also digital?
ANALOGUE!!!!! It's my favorite. I'm also a stubborn person. So film only.
Head or heart photographer?
I would like to think I have a good balance of both…I bet everyone says that! hahah!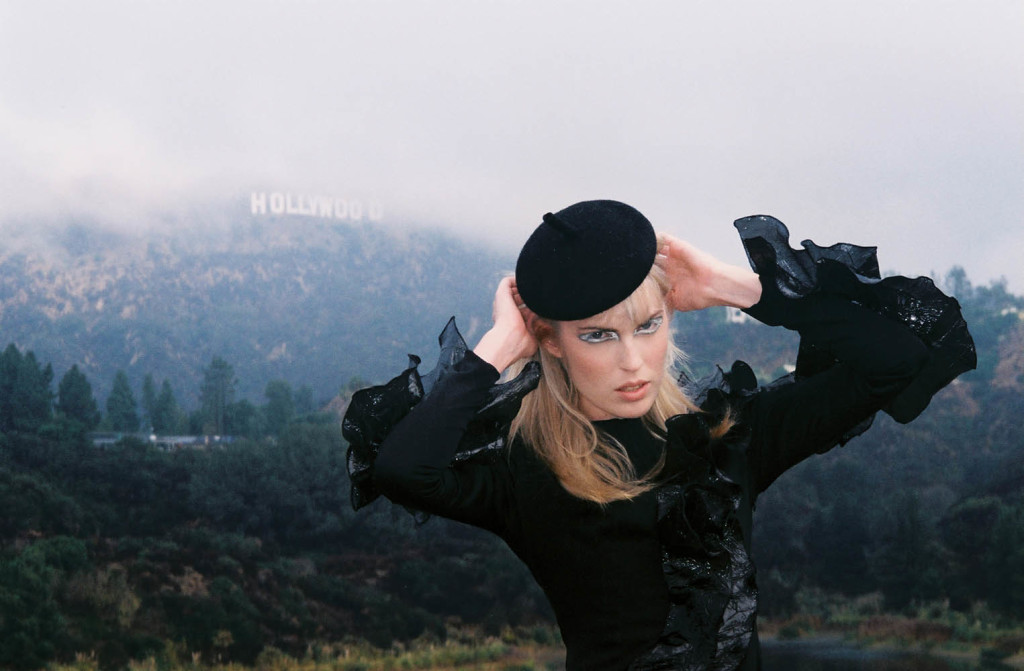 Biggest privilege in what you do?
First, that I'm doing what I love and what I want to do. That's amazing. Then ALL of the seriously cool talented amazing wonderful people I get to meet and take photos of. That these people trust me to take photos of them is such a huge privilege that I don't take lightly. It's very very special. And finally that people not only see my work out in the world but that they actually like it! I can't believe I'm even doing this interview right now! AHK!
Can you tell us a bit about your current projects and what we can expect in the future?
I don't have anything wildly specific going on. I just hope to keep doing more of what I'm doing to be honest! I hope to shoot more bands I love and more cool fashion stories and actors and whatever is cool! I hope in the future more traveling is involved. I know I'm known for the whole LA vibe thing, but I would love to see how I translate that to other environments in the future.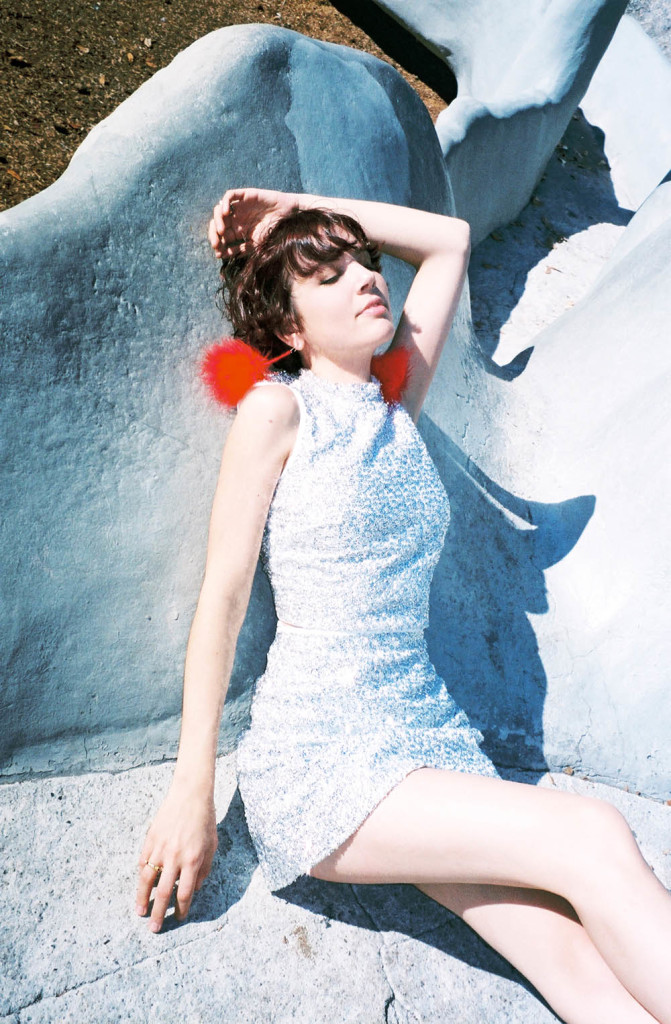 By Olive Duran 
Merken
Merken
MerkenMerken
MerkenMerken