Xander Zhou was born and raised in China. He studied fashion in the Netherlands but afterwards established his label and studio in Beijing. He has been showing his menswear collection on London FW since 2012. Zhou's work portrays men who embrace both their modern and traditional heritage. There are sights of traditional tailoring that are very well modernized. Zhou is creating an image that is irrevocably its own. He is not afraid to mix the masculine with the feminine – it is not about what you wear, but how you wear it. Xander is very good at exploring the boundaries between shapes and function. He can detach a classic fit from its context, yet still keep everything well recognized and wearable. And that is why he is one of our absolute favorites.
What is one thing most people don't know about you?
That I'm actually a pretty good cook. I just don't use that talent very often.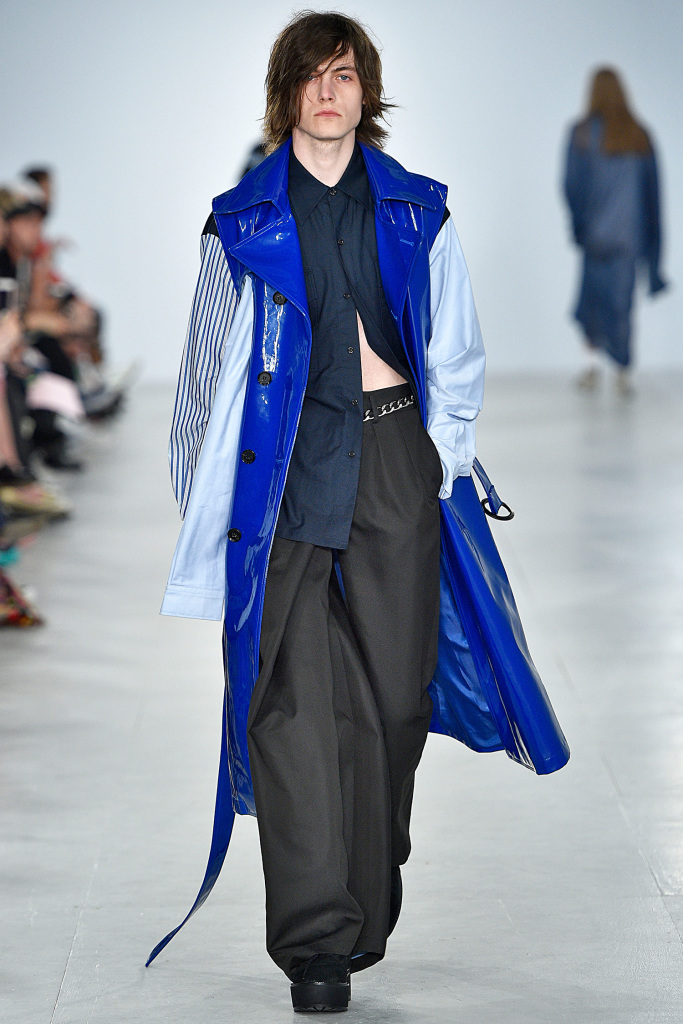 Where does the process begin four you?
I presume you mean the design process? It has usually already begun before I actually start working on it. For me, designing something is like expressing something that has already formed in my mind, but I need to actually draw it or make it in order to recognize it, to see it in focus.
Menswear Fashion Week has always been considered as the 'dull one' compared to Women's FW… But for the last few years designers like you have proven everyone wrong. Menswear can be exiting, wearable and still something 'more'! It can be well designed and still different, far from dull. So how do you connect that bridge between wearable and conceptual?
I don't like "conceptual" in relation to fashion design, and especially not in juxtaposition with "wearable". Artistic innovation is not a threat to menswear's wearability, but rather a guarantee for its survival. After all, if we would only care about protecting our bodies from the elements, there would be no such thing as fashion. It is all about striking the right balance between form and function, but the balance is always shifting. Our job is not to make things that people can wear, but what they want to wear.
How do you get your head free once you are done with a certain collection, and get ready to do a new one in that short amount of time that fashion calendar gives designers these days?
Actually the mind never sits still. Working on a certain collection usually does not mean that you once had a great idea that you then stick to for a few months. Even if you choose to explore one particular idea more thoroughly in a certain collection, that does not mean you stop having new ideas. By the time I start working on a new collection, my head has already moved on.
For your S/S 2017 collection you collaborated with Gaby Sahhar who made you customized shoes, correct?
Not quite. It was a spur-of-the-moment thing, where Gaby (who was also a model in my show) did his artwork inspired on the collection's theme on three pairs of the shoes that I had brought for the show.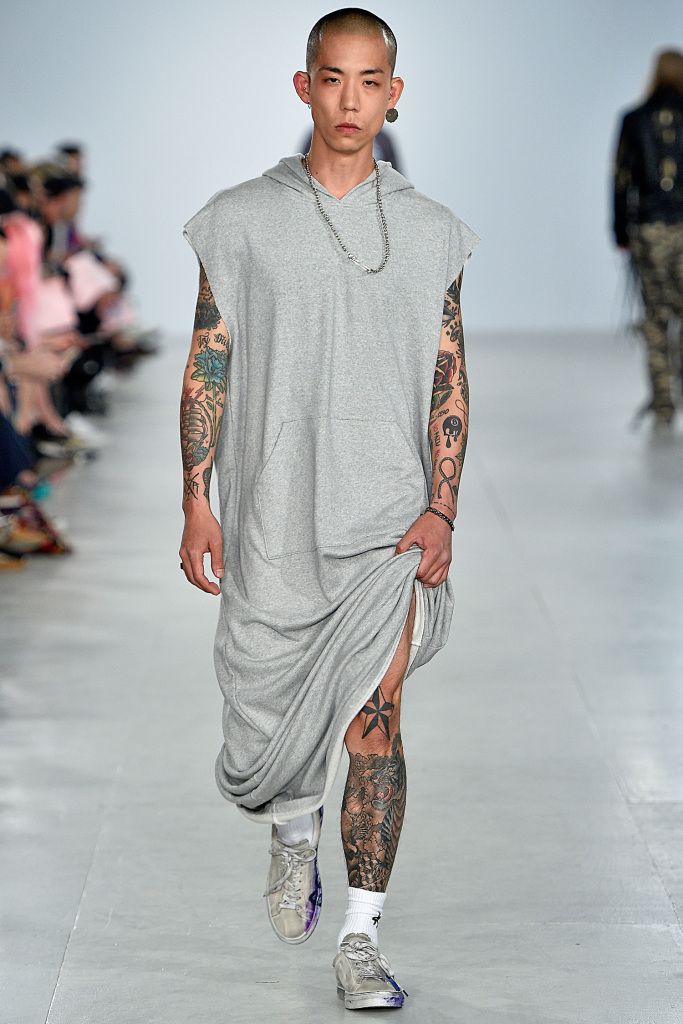 That said: Do you like collaborations?
I do like to be together with artistic people, to inspire each other, to challenge each other, to hang out and to work together. There are of course many forms of collaborations. One form that I like very much is a fashion show. It takes a bunch of creative people to pull it off, it provides a great platform for all of them to showcase their specific talents, and the result is much more than the sum of its parts.
Do you think if you are stuck with one style through out the years that you have a big ego and you think that what you are doing apriori is so good that there is no need for change?
Doing the same thing over and over again could mean that inspiration has dried up, or that other forces than creativity are at play.
Do you think fashion designers and fashion houses can even afford to only have one style over the course of years and seasons?
Fashion houses, yes, to a certain degree. They rely on market forces, so they need to walk a line between staying relevant as a fashion leader and maximizing profits, which sometimes means sticking to a certain formula. For fashion designers, I think it is quite impossible to stick to one style. It goes against their nature.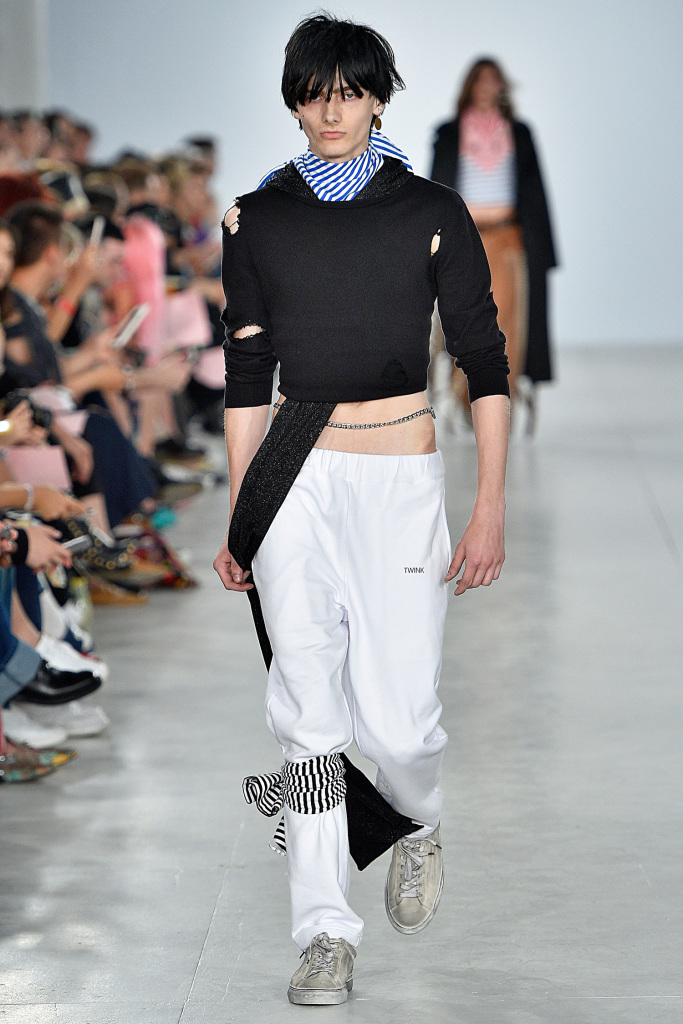 Being Chinese and also a designer, you would (on the paper) be considered as the perfect person to ask if "Made in China"  tag substandard 'real' and 'good' Chinese designers whose designs are in fact Made in China?
I am not sure I completely understand your question… Let me say this. Made in China is not synonymous with substandard products. Sure, if you want to produce something cheap and fast, you should be able to find a factory in China, as well as in some other countries, that can meet your demands. But if you are a consumer and you pay a fair price for a product that was made in China but the product turns out to be of substandard quality, then you can be sure that someone in the middle is making a lot of money and does not care about customer satisfaction.
What makes something special for you?
Originality goes a long way.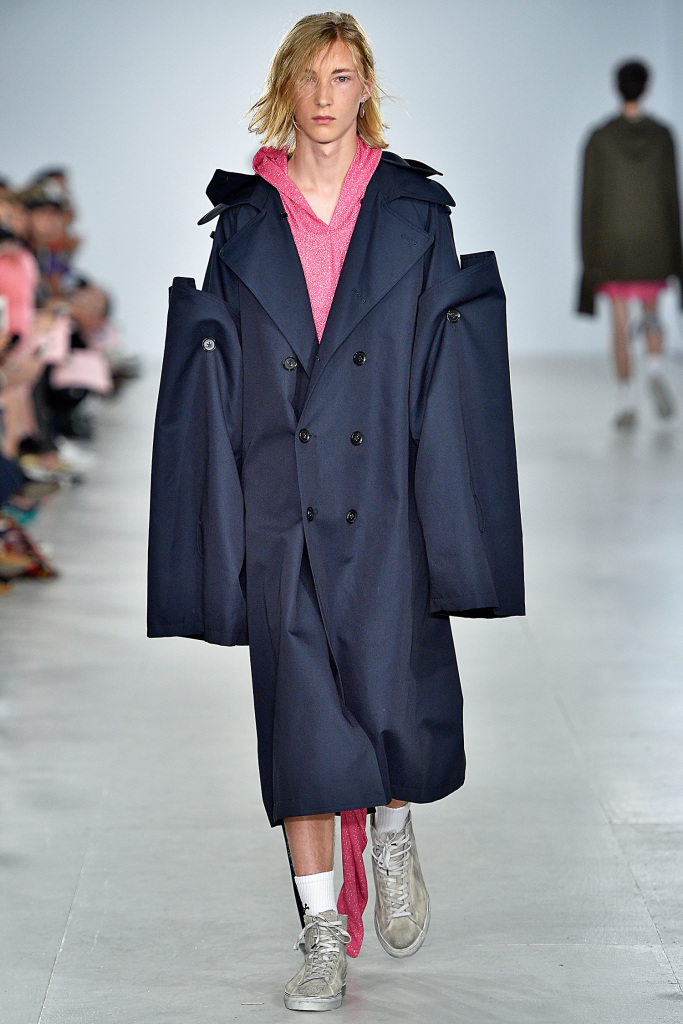 What is good taste to you?
I am trying to answer that question in my designs.
Where do you find beauty?
In imperfection.
Can you imagine one day leaving the fashion world behind and pursue a different career?
Oh yes, I do imagine that every now and then. It usually means I need a vacation.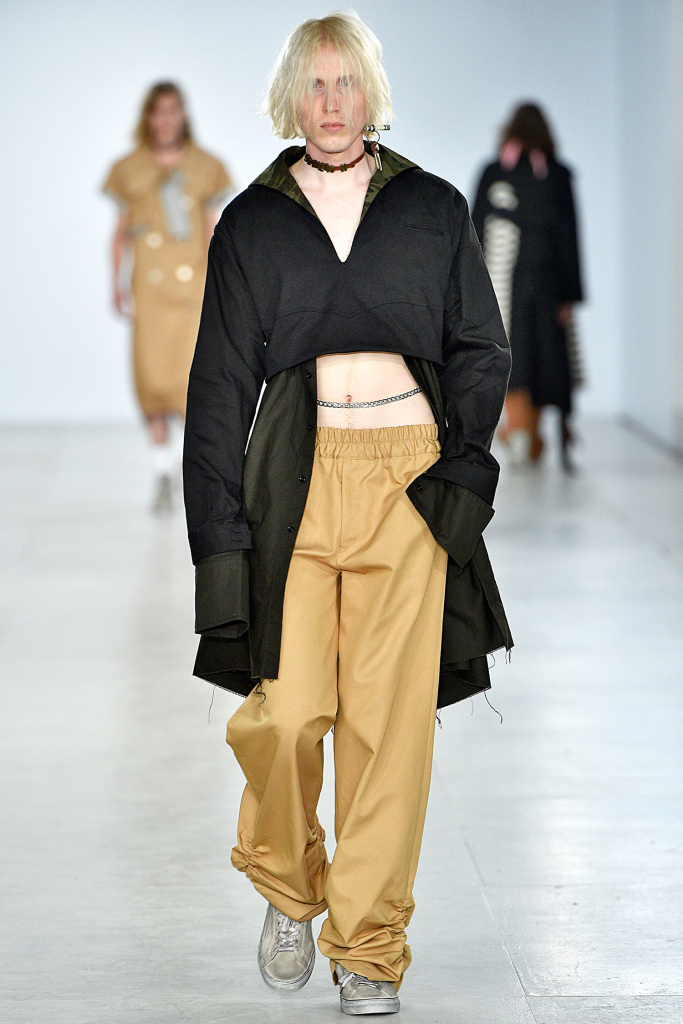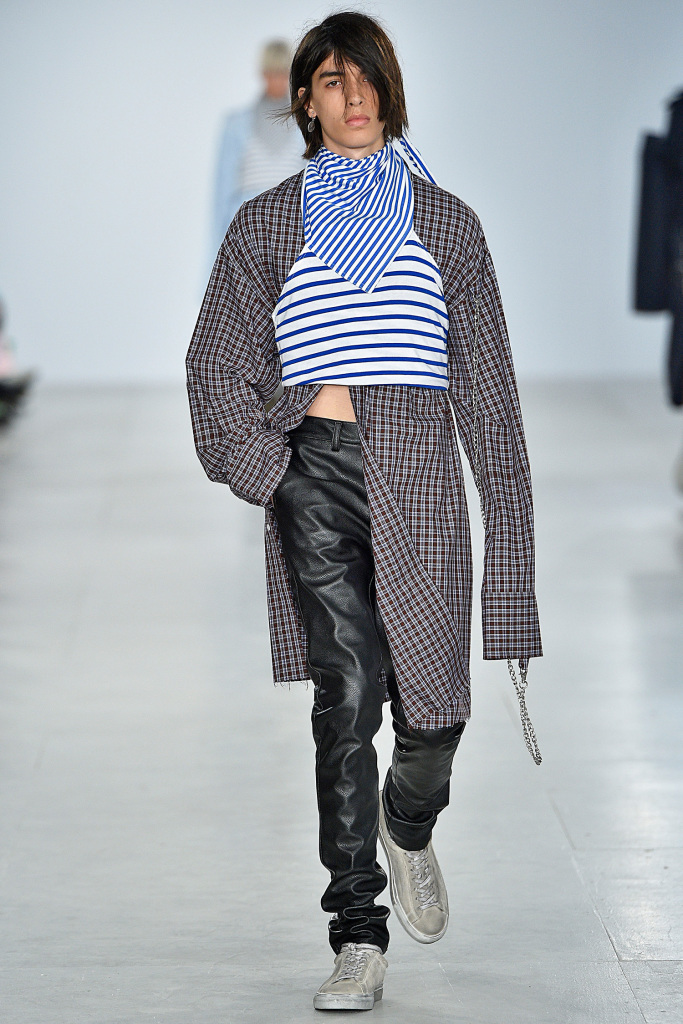 Wanna see more of Xander's SS17 collection? Find all the images here!
All images taken by Helle Moos
By Katja Horvat