Snap out for a moment and chat with Feyago, the independent rap artist from Calcutta, India who is now set to take the realm of zen rap to another level. With his first album coming up soon, the producer, director, rapper talks inspiration, struggle, underground scene in India and the future of rap in the country.
Growing up in one of the most prestigious schools in India, Vik Sen on turning into his third year of study at Birmingham university, UK, dropped out to venture out as a newly discovered music producer/composer. Realising his potential as a rapper, within two years, the VH1 Soundnation Award winner (for which, he defeated Detroit & Brooklyn based heavyweights) Feyago could turn a beat and a rhyme into a ball busting rap track, freestyle or otherwise.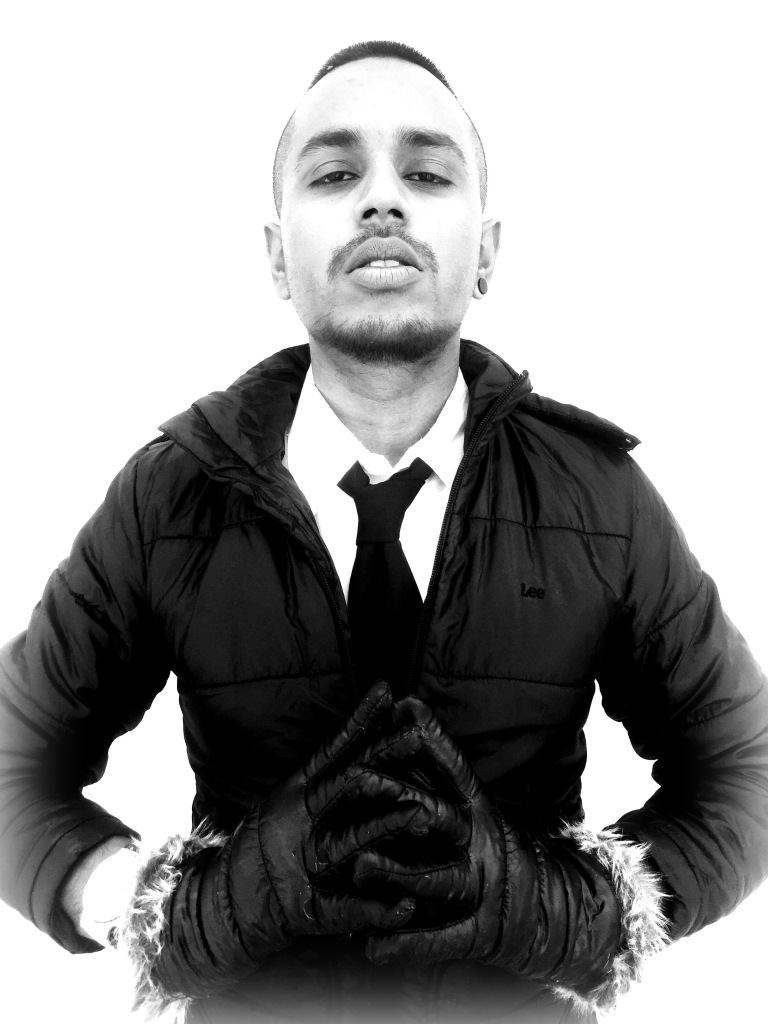 When and how did you start your career as a rap artist?
It was 2011. I stepped into the Dolby Digital office for a placement in my third year at Uni and ended up knowing that my place is in producing real music. Dropping out led to a totally different phase of struggle in my journey, and I had not seen real struggle before this. I came back to my hometown, Calcutta and there was a party at Salt Lake Stadium that my second cousin was organizing, she handed me the mic, out of nowhere and I vividly remember my first gig as a surprisingly fabulous response to my freestyling.
I did look upto the Hip Hop gods of the time, but my real inspiration has always come from artists like Bob Dylan, Jazz and old school folk, soul music.
And then?
Gigs. Lots of them. I started with performing for Rs. 300 (= 4 €) and went on hitchhiking and performing to the North East of India, Nepal and Bhutan, THAT was the place to be in 2011 for any rapper, luckily, I discovered it and with the pay getting higher with every gig, people opened up to the new genre. Since then, I have produced and directed each of my music videos within Rs. 200 and I believe that is what I'll do until I get a Grammy. I was very lucky to win the Whistling Woods Best video award. Though there were offers from entertainment agencies, honestly, you gotta keep your content real, your music should have your own story and when someone who signed you tells you to take up a Korean track and produce the same in Hindi? Nah. Not my style. I've survived as an independent rapper for five years, it wasn't easy but you have to show some integrity towards what you do right?
What is the rap scene in India like?
Commercial and common as hell. India doesn't have a solid music fraternity thanks to Bollywood's churning out of tacky tracks that has reduced hip hop and rap to this club genre that degrades women to objects in India, which is clearly reflected upon how men see women here. The funny irony is that the public is smart, the country is full of bright people fully capable of understanding intelligent content, but the labels and the film industry underestimates the mass. However, the kids now, are going to see a very open, very cool and totally different India in the next 5-6 years. It's a few of us who have to struggle to win that freedom for the next gen.
What about the underground in India? And Calcutta?
At its peak! While the exposure to mainstream rap is small, the underground has never been more alive. There are kids battling on YouTube, in clubs, on the streets and all over the internet. Unlike my crop of youngsters, the teens now know their gods and the groove. They haven't found their own beat or something that is purely theirs, but I think it is coming very soon. All that needs to be done by artists here is to be confident of their culture and take pride in honest, real content instead of gimmicky copied bullshit. It is unfortunate that unimaginative people like Priyanka Chopra are the exports from the Indian industry to the west. In Calcutta, there are artists who bank on producing covers of famous tracks and doing what the Americans did in the 90s with Limp Bizkit and Linkin Park. I say, why not embrace your own damn style?
A little back tracking steps now, who are the people who inspired you to get into music?
Bob Dylan, Kanye West, The Weeknd, Ed Sheeran, Labyrinth, Thom Yorke, A R Rahman, Lucky Ali, Eminem. I haven't listened to rap for about an year now. I feel that a musician cannot make something totally new if they are listening to others in their genre.
Which track from Feyago should the world be listening to right now?
It happens so that whenever I look back at my music, I feel like something is missing. I'd say that it hasn't been released until now. And it might just be in my first album which is coming out soon. You can expect a new style of rap with that. It took time and indepth understanding of folk. Yes, that is what I'm looking at- Folk Rap. I wouldn't want to put that in a box. I'm open to Celtic folk, Indian folk, Latin inspired folk. There is no limit. I want to give back to the people with my music, I'm aiming for more than a Grammy. I want kids to listen to my music and stop giving up on whatever they believe.
What can we expect from Feyago in future?
 Well, my first album will be released worldwide, that is when I'll be touring around USA, UK, Japan and Europe. In two years perhaps, you'll catch me in a totally different part of the globe. I'm looking at Japan and South America. I'm an independent musician and I want to start a label that discovers that sort of real talent as opposed to stuff that sells and sells bull. I want to see Indian kids freestyling on the streets and just being free with their art.
Who's been on repeat on your playlist?
Hans Zimmer, Trent Reznor and Edith Piaf.
What are you up to tomorrow?
I am heading to my next gig. My tour is called Stone Age and I am touring over 20 cities in India within three months. Going completely Indie isn't easy, but it's worth it.
Catch up with Feyago's zen beat at:
facebook.com/Feyago, soundcloud.com/Feyago, Instagram @officialfeyago
By Shrovona Paul
Merken
Merken
Merken