Photography Joseph Wolfgang Ohlert 
Italian born Bad Reichenhall raised and current Berlin and Munich resident, Riccardo Simonetti is a star on the rise. This one time actor and model has fully embraced his biggest role yet, himself. He is a mega blogger that uses his self-made platform for more than just superficial subjects, Ricci also tackles gender norms and the power of individuality.
We had a chat with him and found out a little more about the man behind the blog!

When and why did you start blogging?
I startetd blogging when I was graduating from High School in 2012. I wanted something where I can write about my dreams and create an environment, where I can be myself and document my way into pop culture, although I never thought the media would be interested in me as a blogger, I saw myself more as a model or an actor that time.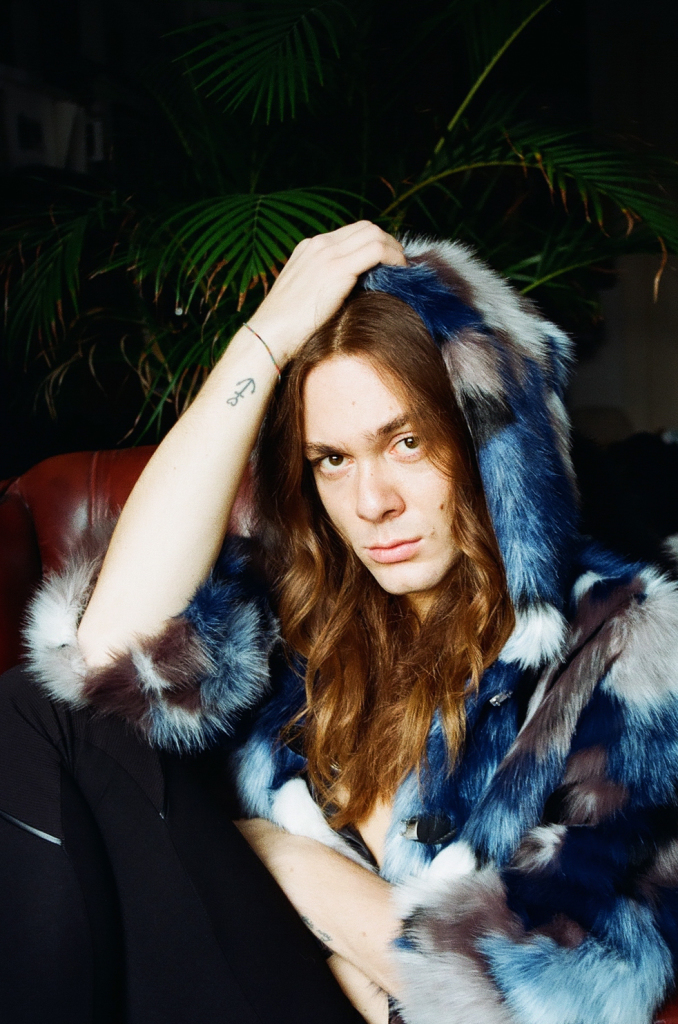 In recent years blogging has become insanely popular. You must have a lot of "competition", what do you do to set yourself apart from other bloggers?
I think the fact that I actually write is something which makes my blog something different compared to the picture focused fashionblogs which use to be popular. I choose topics which of course are interesting to fashionable people but I also share a lot of deeper thoughts about the world I live in and criticize how our society deals with being different, especially when it comes to clothing or gender norms. I think you don't specifically need to walk in my shoes and share the same interests to be able to relate to the things I write about, that's probably the reason I also have a lot of followers, who usually don't read blogs. I also see not so much of a blogger in me, more of an entertainer and that's why want to do things that go beyond blogging.

What is the biggest challenge being a blogger?
In my opinion the hardest thing is not to compare yourself to others. Especially when you see how exciting everyone's life seems to be on Instagram, it's important not to get out of focus of what and who you represent.

For all beginner bloggers, what is the biggest advice you can give them?
Never try to be the next Chiara. Just be yourself and believe in the things you can create. If you try hard to go the path another person has walked before you, nobody will ever get inspired by what you have accomplished.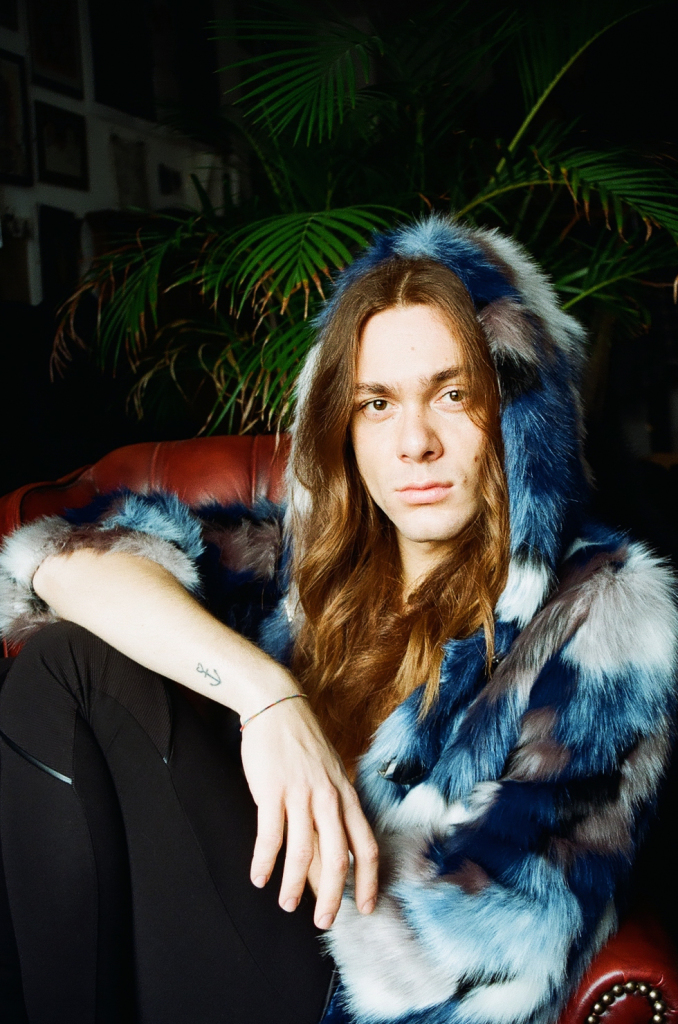 You mentioned you are also an actor; can you tell us a bit about your acting career?
Actually acting was the first thing who I really got interested in. In a time where everyone wanted to be a popstar I realized I can't sing and so I thought in what else I would be good and the stage seemed just perfect. I started taking acting lessons when I was four and did it about 15 years. From "Faust" to "Brave New World" I always played leading characters and one day my acting teacher from the National Theatre of Salzburg told me that I was a really good actor, but the greatest character I would ever play was myself and the persona he saw in me and so I started focusing on becoming a media figure. I definitely wanna go back to acting but I think nowadays I would prefer to be in front of a camera and do movies, although the only acting offers I get at the moment is to play myself, which is very flattering but maybe not the right timing.

What career would you have chosen if you couldn't do what you are doing now?
There is no other career for me, that's my life. If my recent project wouldn't bring me to where I wanna go, I guess I would just look for another way to lead me to the same goal.

Most unexpected thing that has happened to you?
Being followed by Lana Del Rey on Instagram – since that day I feel an incredible pressure that everything I post must be either dramatic or in black and white.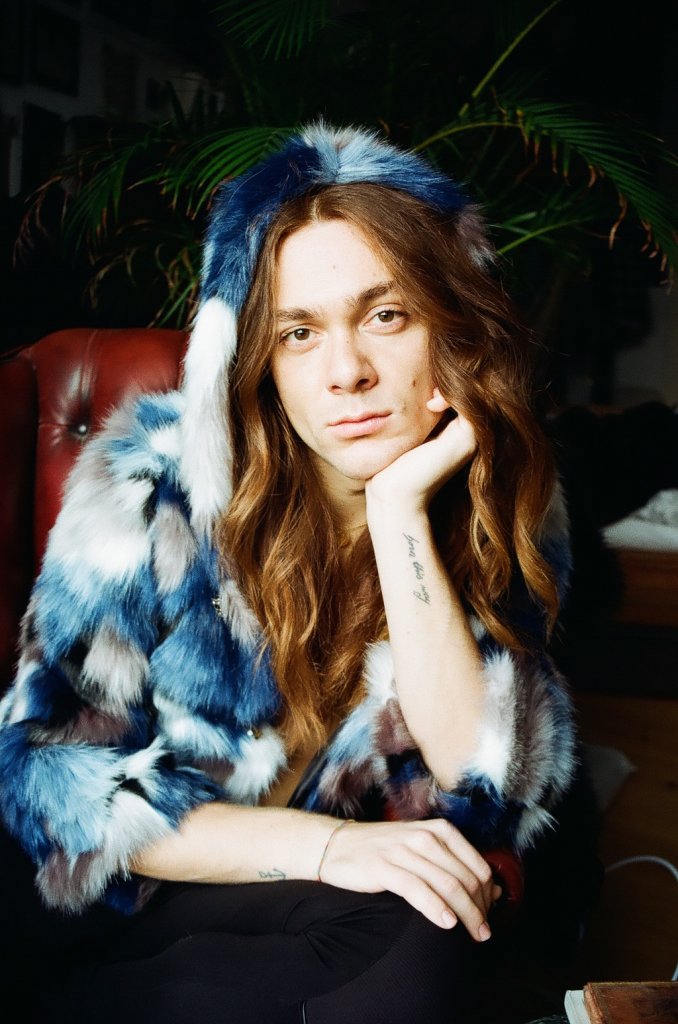 Who or what is your biggest style inspiration?
I get insanely inspired by pop culture. Give me a 2007 pic from Lindsay, Britney or Paris and I will die for it. I also love Axl Rose's classic Rock vibe and Michael Jackson's wardrobe. As personal style heroes I would choose german TV Host Thomas Gottschalk, an early Lady Gaga and my mom.
Brand you are obsessed with at the moment?
I buy every silky vintage Versace shirt I find at the moment. My summer looks will be so predictable but I love it. When it comes to collections I am obsessed with the latest Saint Laurent, which I can't afford but get inspired by.

Favorite place in Berlin?
Soho House, obviously.

What's your secret to being fabulous?
Make the things people criticize in you your trademark and always have your hair done nicely.
You call yourself a hopeless dreamer, what is your biggest dream and do you really feel hopeless?
My biggest dream is to be a superstar. Always has been, always will be. And actually the hopeless doesn't refer to believing or not believing in myself, it's more about that I will always prefer my own dreams, no matter what my environment wants me to do.
What can we expect from The Fabulous Life of Ricci in the future?
I guess it will be fun but an online Interview would never be enough to explain any of it!
Visit Riccardo's blog "The Fabulous Life of Ricci"
HERE
 By Indiana Roma Voss