Berlin from the Eighties till today: Mark Reeder, Furfriend, Nico Deuster of Killekill, the Creamcake collective, Sullivan and the newcomers Metoux, Lord Pusswhip and Jascha Kreft talk about the music scene in the city. What has changed? And: is the city still longing for young creatives?
Tell us more about Sullivan – what makes you special, how would you describe your music, what's your goal as an artist…
Sullivan is the amalgamation of many years of music making in various forms. I have always loved Pop music, and always played drums, and always been incredibly hyperactive. This project emcompasses that process and it's transformation from dance music, to hip-hop influenced beats, now to my DJing style.
Why did you come to Berlin?
I had visited Berlin briefly on tour with my band I Heart Hiroshima in 2009 and automatically felt inspired by the city and left feeling intrigued by the possibility of living there. My life in Brisbane was, at the time, pretty perfect ; my apartment, friends, bands, work and life were all really great….but I was bored and my British Passport was burning a hole in my pocket. So I left and tried it out, not knowing a soul or a word of German. It was fucking scary, but empowering to dive in the deep end and get to know the city.
What makes Berlin special for musicians?
Being creative can be expensive, stressful and time consuming. I think all creative people search for that happy medium of having enough time to create art whilst being able to earn money to pay their rent. Berlin provides that magical and rare space. You are surrounded by a multitude of diverse and inspiring beings, can live a relatively cheap existence and have a really great quality of life. The nightlife and freedom that the city provides also makes it an ideal space for musicians.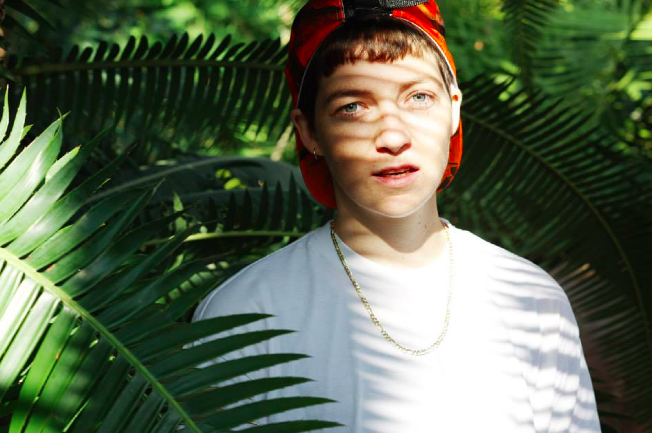 How would you describe the current music scene in Berlin?
Since 2010 when I first moved to Berlin I have been involved in the club scene mainly, more or less. It's refreshing to see so many friends and weirdos and queers making cool stuff happen. There are so many people making interesting and innovative music. Lotic, Physical Therapy, Black Cracker, Lakuti, James K, Ziur, Le Feu to name a few are all killing it. I run a club night called Boo Hoo with two other friends and basically that is the space where we team up our favourite Berlin artists with people from out of town. I think the scene that I'm involved in is pushing boundaries and is defiantly anti-normative which is inspiring.
Did you notice any difference since you've moved here?
Gentrification has of course, really changed the city, and I acknowledge that I am part of that as a privileged white being, and everything is becoming more expensive at an exponential rate, that has been the most considerable and obvious change since 2010. In terms of music, I guess when I first came here Hip Hop at clubs was a much rarer occurrence, and now there are loads of Hip Hop parties. I would hear mainly deep house, and more minimal electronic stuff when I went out, and at queer parties. It's nice to see more alternative club nights that aren't just full of / promoted by white cis guys. Doing the Most, Creamcake and Trade are really good club nights that consistently book diverse DJs and the music is always on point.
Could you think of any other city that could become a competitor?
Hmmm not really off the top of my head, Berlin has a unique charm that no other city I can think of can offer. Of course there are the downsides too, but all in all it is a pretty magical place. There are loads of great cities in the world that I would love to live in – New York, Tokyo, Melbourne, Los Angeles, Portland etc – but cost of living and visas turn me off.
Why does your music match the city?
I'm not entirely sure it does, ha! But the beauty of this city is that you can do and create and release whatever the fuck you want. It's a place of freedom to explore who you want to be and what you want to do. I just make what I make because it feels right to me at the time. I don't feel like I have to impress anyone or follow a certain style. I am deep lover of pop music so that generally is my vibe. I guess that spontaneous and uncalculated nature of music matches the city!
Why do you as a person/as an artist match the city?
I always felt like I didn't fit in Brisbane, even though I love it there. I guess Berlin was more of a place I could be myself and be surrounded by transient people who also felt like they didn't fit in anywhere else. I got to know myself 100% in and out from my time in Berlin because I could really develop personally and creatively.
If you could change anything about Berlin regarding your life as an artist: What would it be?
I would make it closer to Australia so I could travel more between the two to play shows!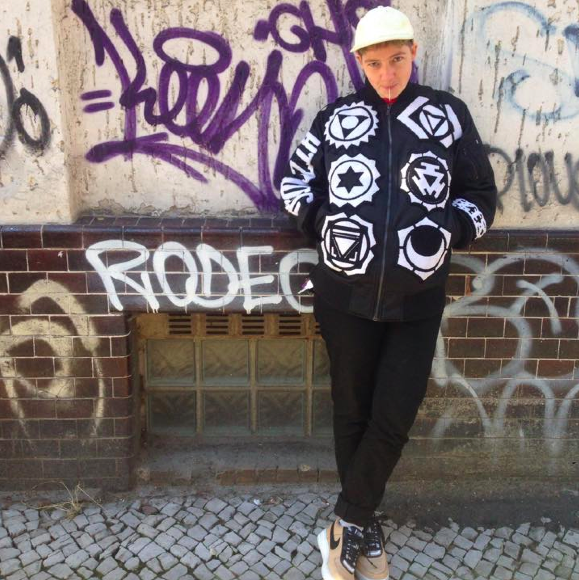 Do you still feel the city's cultural past today?
I do for sure but I try hard to be conscious of it. You definitely can feel that the city still has a level of rawness to it from it's tumultuous past. But that's what makes it special, that it still doesn't feel entirely whole, that it remains a little broken, and unpolished.
What's the best place to be around if you wanna listen to good music?
Of course it goes without saying, Berghain for electronic music on a Sunday morning. OHM puts on great alternative club nights now in a cute intimate space.
What's your Berlin soundtrack?
NTS Radio always provides the perfect Berlin Soundtrack !
Your message to Berlin's music scene:
Party Goers: Support and pay to see good parties/shows!
Promoters: Diversify your line ups please! Pay your artists fairly!
Read the full feature in INDIE No. 50!
By Marieke Fischer
Merken
Merken