Photography Marlen Stahlhuth
Eclectic music group RAAA are the New York teens Johnny, Ceddy and David set for world domination. We caught up with them to find out what inspires them, who they'd love to party with, and what exactly it is that makes living in the Big Apple so great.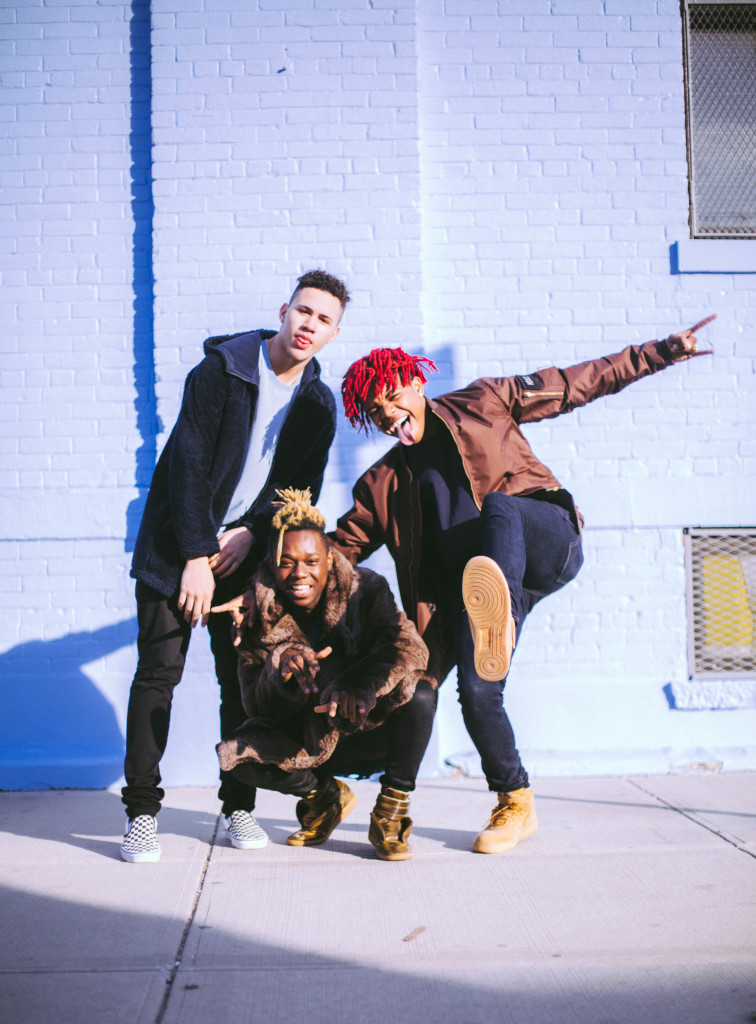 Hey guys! Do you want to start by telling us a little about yourselves? How old are you and where are you from?
David Lee: I'm David Lee, the lead singer of RAAA, I'm 16 going on 17 and I'm from Lower East Side Manhattan.
Johnny: My name is Johnny Based, I am the Creative Visionary and Rockstar Emcee of RAAA. I am currently 17 years of age and I was raised in Queens, New York, Keesville AV to be exact.
Ceddy: My Name Is Ceddyjay, I am 17 years old and I am from Flatbush, BK.
What first inspired you to start making music?
David Lee: My mother and grandfather, they both have introduced me to some of the greatest musicians that have ever lived.
Johnny: Being raised by a mother who is a dancer who has performed in front of thousands of screaming fans in the Broadway show Fela, I have always been exposed to many forms and genres of music.  The moment I realized that I wanted music to be a part of my everyday lifestyle was actually when I was on a world tour with her when I was eleven. I was exposed to many forms of music such as jazz, rap, afrobeat, R&B, classical and many more.  My ears started to become fluent in the language of music and I wanted to express the new language I learned to the world ever since.
Ceddy: I started rapping when I was four years old. My uncle had a DJ set, between family friends, cousins and my father we would always just freestyle and pass the mic back and forth. Around the age of nine is when I took rapping seriously and decided to pursue it as a career.
Your music seems to cross music genres and is hard to define. Do you intentionally refrain from keeping to one genre?
Johnny: As an artist I don't like to limit myself to one genre. I am completely in love with music in general and I would love to touch the world with all the music I make whether it is rap, jazz, or R&B.
Ceddy: I feel that I am bigger, and that #RAAA is bigger than hip-hop. Don't get me wrong, we absolutely love the genre and it's what we come from, but we're capable of crossing over as well sounding just as good. Everyone deserves to feel a certain way.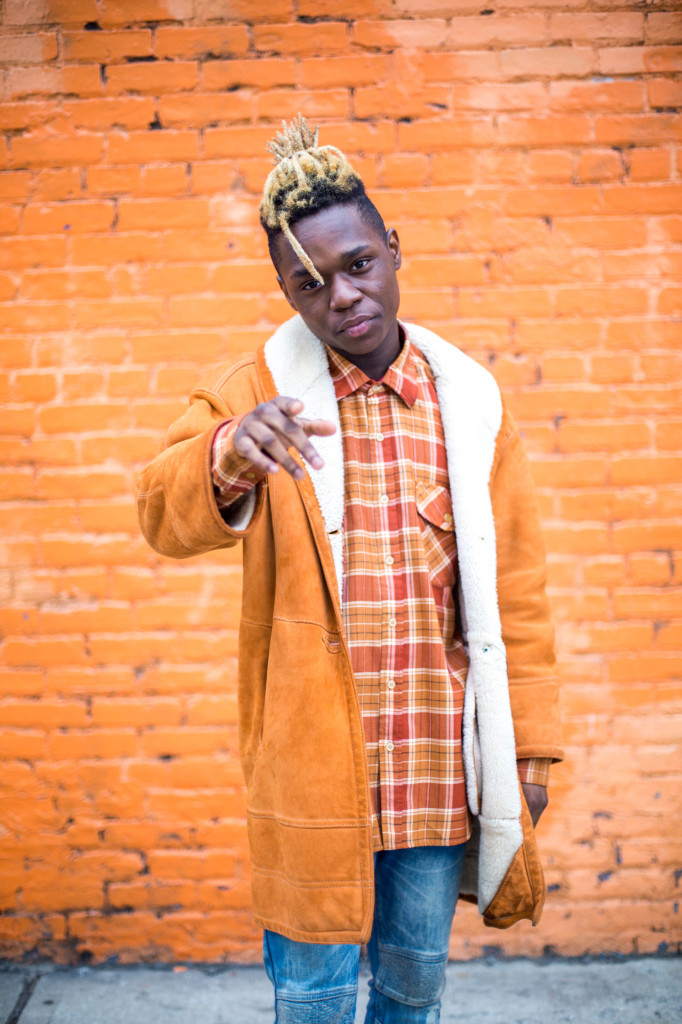 Why is this important to you?
David Lee: I wouldn't say it's so intentional, but that we are so diverse when it comes to music, we all have plenty of different background that we portray through our sound.
Johnny: Because as I said before music is a language. Not everyone in the world speaks one language so in order to communicate with individuals across the planet musically one must learn the different languages of music and from there one can mix together different sounds to appeal to many groups all at once. This is exactly what RAAA is doing. When we perform, you will not experience just a rap concert, you will experience rock, jazz, soul, and R&B all at once.
Ceddy: At the end of the day music is music. Everyone can relate in some way, shape or form. Music is energy, vibrations etc. You can touch people on an emotional level.
How would you describe your sound?
David Lee: I would describe my sound as hip-hop, R&B, soul, with a little bit of pop and indie.
Johnny: RAAA has a very distinctive one of a kind sound that no other group has. I would describe our sound as rappers and singers that were killed with the knife of rock and brought back to life by the hands of jazz.
Ceddy: My sound is very versatile. It can be very energetic one minute, then it can be very smooth and love driven. I wouldn't be able to pinpoint it.
Who are your biggest influences musically?
David Lee: Michael Jackson, Charlie Wilson, Boyz2men, John Mayer, Frank Ocean and Jason Mraz.
Johnny: My biggest musical influences are Michael Jackson, Kendrick Lamar, Tyler, the Creator and Biggie Smalls.
Ceddy: I always break it down into New School rappers and Old School rappers. Of the New School I like Drake, J.Cole, Kendrick, Logic, Chance The Rapper, Joey Bada$$ and more. Of the Old School I'd say Biggie Smalls, Nas, Wu Tang Clan (Method Man & ODB specifically) and more.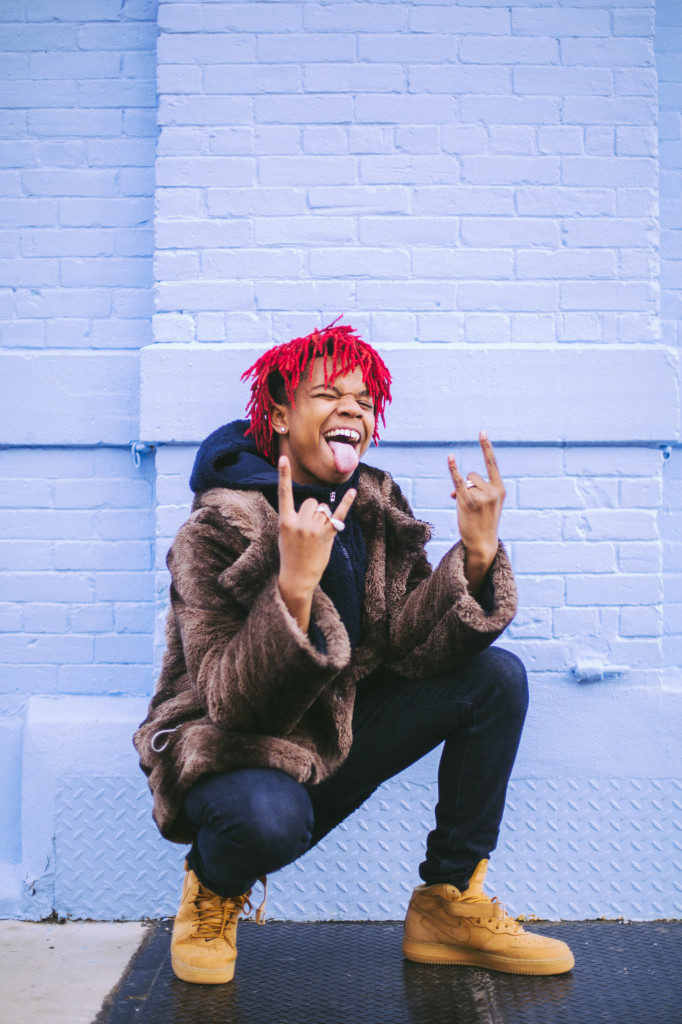 Most of the band members have a really distinctive style, and watching you perform is incredible – you manage to get so much energy and personality across on stage! Is style and image something which is important to you on a personal level?
David Lee: Style and image is important to me because we really get to reveal who we really are, and what our taste is through our clothing.
Johnny: Style and image is very important to me on a personal level. Every show I perform in I always dress to impress not only myself but also my fans.
Ceddy: Style and image is EVERYTHING! It's really important to me that you should have your own identity. From the way you dress, speak, etc. Just ultimately staying true to yourself and how you feel.
What about as a band?
David Lee: As a band I believe it is important because we show what we bring to the table and what we are all about through our style.
Johnny: When you are part of a band, style is also very important. We all have different God given talents and we all stay true to our talents and style when performing.
Ceddy: As a band we are all comfortable with who we are as people, so when we combine our styles it's just one big beautiful piece. We're like pieces to a puzzle.
Who is your style icon?
David Lee: My style idol is Pharrell Williams.
Johnny: My style icon is actually my mother. She always finds a way to amaze me every time she steps out the door.  Everything she wears is always a fashion statement.
Ceddy: Myself!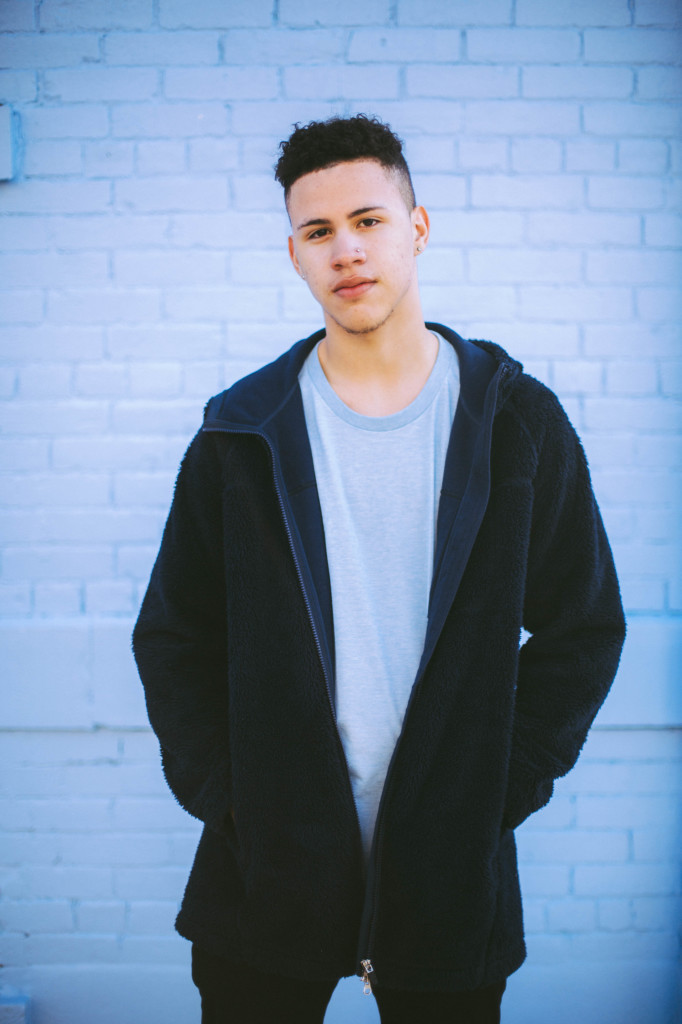 If you weren't making music, what would you be doing?
David Lee: I'd probably find a career in fine arts and illustration.
Johnny: If I wasn't making music I would either be a cartoonist or a veterinarian.
Ceddy: Nothing else, music is all I got.
If you could party for one night with one person, dead or alive, who would it be?
David Lee: It'd probably be Bruce Lee.
Johnny: It would probably be Tyler, the Creator.
Ceddy: ODB – Old Dirty Bastard from Wu Tang Clan
What's the best thing about living in New York? And the biggest struggle?
David Lee: The best thing about living in New York is the fashion and the food. The biggest struggle is the busy streets and the subway.
Johnny: The biggest and most important thing about living in New York City is that it is a cultural arts Mecca. Everyone has an opportunity for success in the city. Anything that anyone wants to do as an artist can be cultivated and nurtured.  This is the American Dream. The biggest struggle in New York City are the non supportive individuals that roam the streets of soho.
Ceddy: New York is just so ambitious you know? Very inspiring, if you make it here you can really make it anywhere SERIOUSLY! Just standing out is the biggest struggle because in NYC, everyone does the SAME THING! You just really gotta think outside the box as an artist.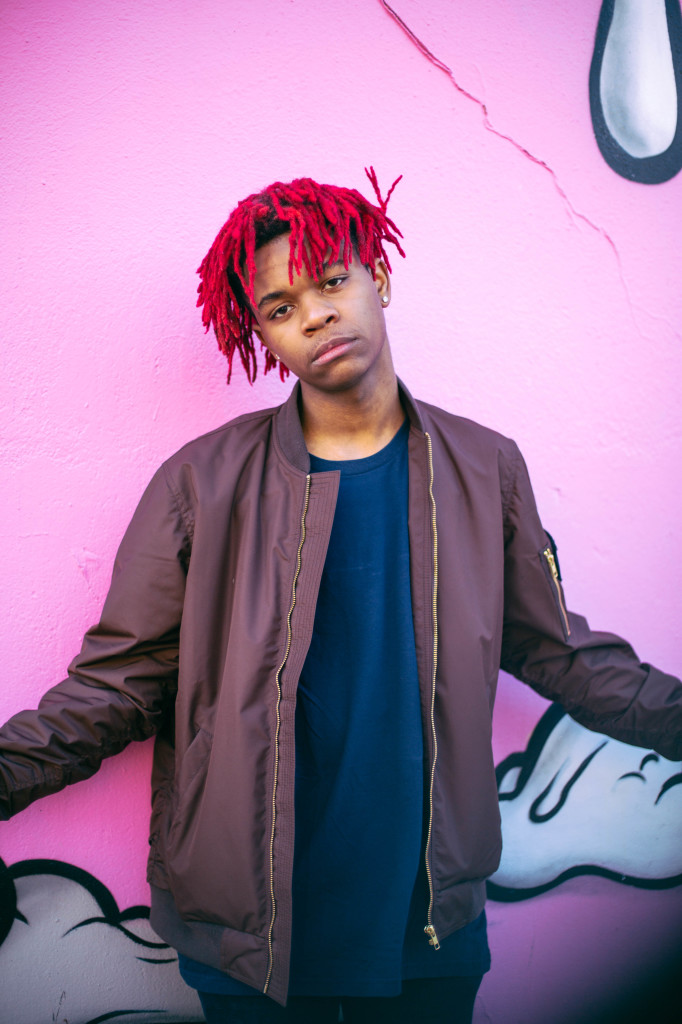 A lot of bands and musicians now use social media for self promotion. Do you think platforms like Instagram have made it easier for young musicians to get heard?
David Lee: I do believe social media has made it easier for young musicians to get heard because social media is a gateway to catching people's attention, without having to put in the work of seeing them in person. You can be whoever you want on the internet, and somebody will always be interested in that.
Johnny: Instagram has definitely made it a thousand times easier for an artist to be heard around the word. If used correctly, Instagram can perform miracles.
Ceddy: Social media platforms are a big part of our fan base and how we have the #'s that we have now. We strategically treat our social media as a business and are very considerate with what, when and how we post things.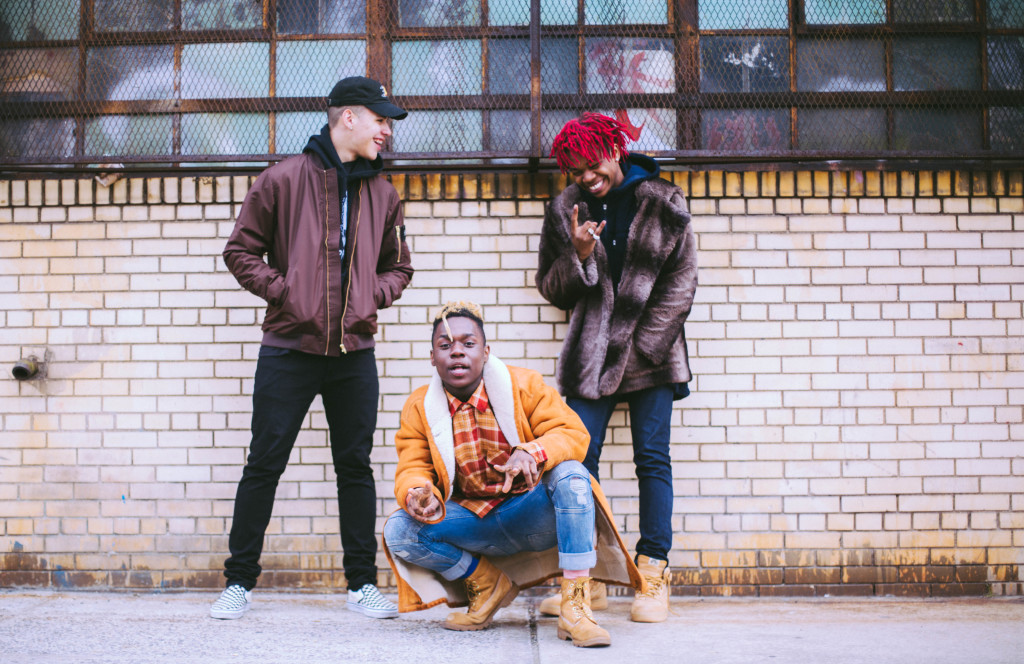 If you could visit any city in the world, where would you go? Why?
David Lee: If I could visit any city in the world id go to Dubai so I could experience new culture and be introduced to many new traditional things.
Johnny: If I could visit any city in the word it would be Tokyo. As a young boy I was always in love with Japanese lifestyle from the fashion all the way down to the cartoons.
Ceddy: Anywhere outside of NYC clan.
What are you most excited for in the future?
David Lee: What I am most excited for in the future is to have a sold out show at a major stadium, such as Barclays center, or Madison Square garden.
Johnny: I am excited for takeover.
Ceddy: To just simply be great and evolve throughout my life, going through those stages year by year.
By Eva Klein