Photography Volker Conradus
Styling & Production Kadeem Greaves
Hair & Make Up Philipp Koch Verheyen using Chanel
Styling Assistant Caitlin Hennessy
Conversations about life with people on different journeys who happen to currently live in Berlin. Kadeem Greaves talked to Kirikoo Des, Fa'Empel, Sam Dye, Julius Petit and Dreea Pavel.
How often do you actually tell people what you think?
I guess that depends on, if telling people what I actually think means, that I always share my opinion about things or if it means that I express my emotions often. I'd like to think there's a distinction to answer your question, both yes and no. I am a very expressive person when it comes to self-reflection. I don't necessarily tell people what to do or think. I think I always tell people what I actually think, whether it's a "small thought/emotion", or a "big thought/emotion." I try to always be honest to myself, when someone is honest with themselves, it reflects outward.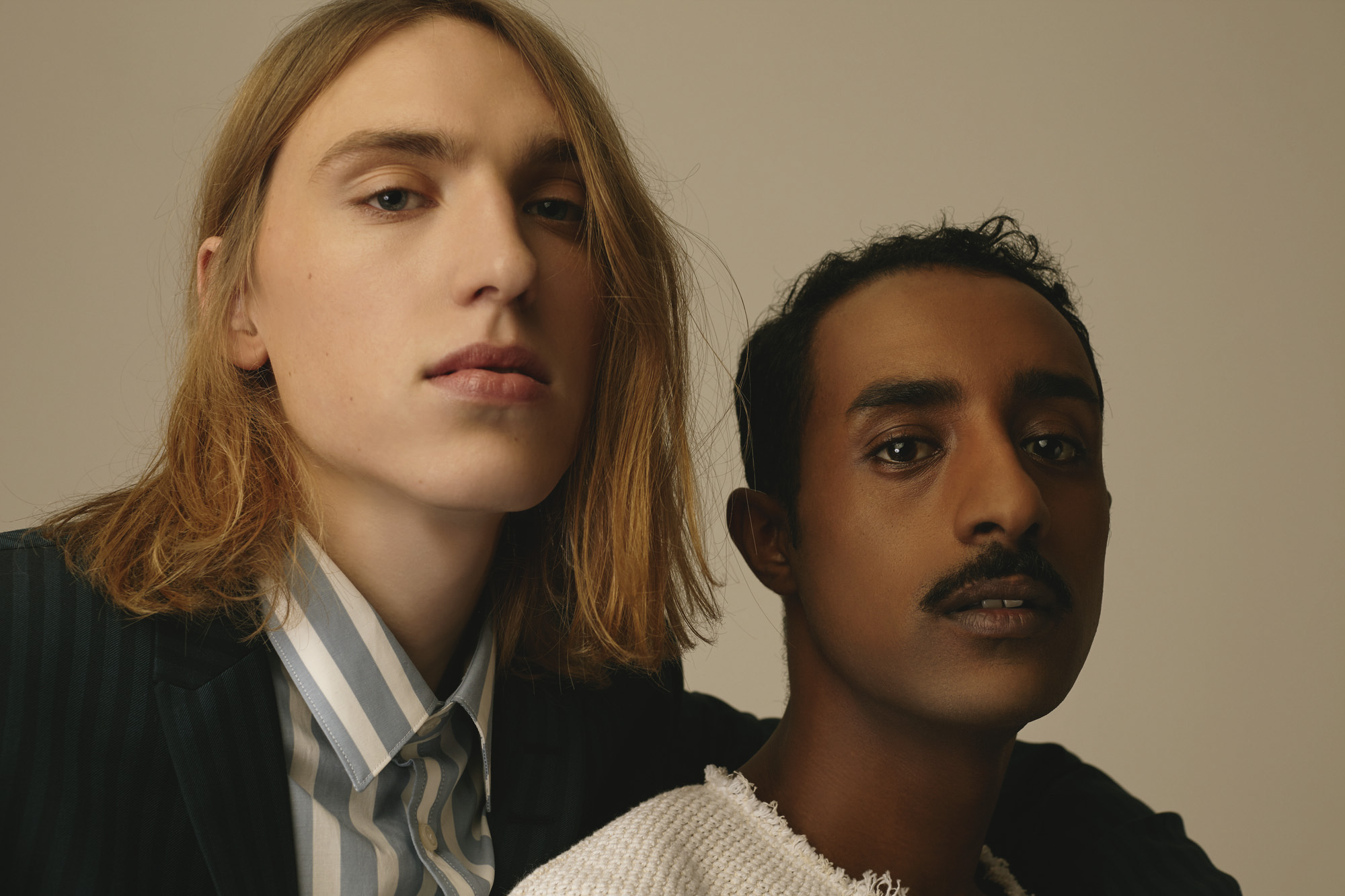 Who are you?
I am a person who is a lot of things and comes from a lot of places.
Does this define you?
This defines a big part of me. The changes and directions in my life play a major role in shaping me. What's going to happen always, remains to be seen and I never know what will happen tomorrow. Therefore, I never fully know what might define me in the future.
What changes and directions have defined you?
Life happenings, when I came out and decided to move away from my home town, the first time I did drag was, when I moved to Berlin. Things like these, coming where I come from made me feel stronger about myself.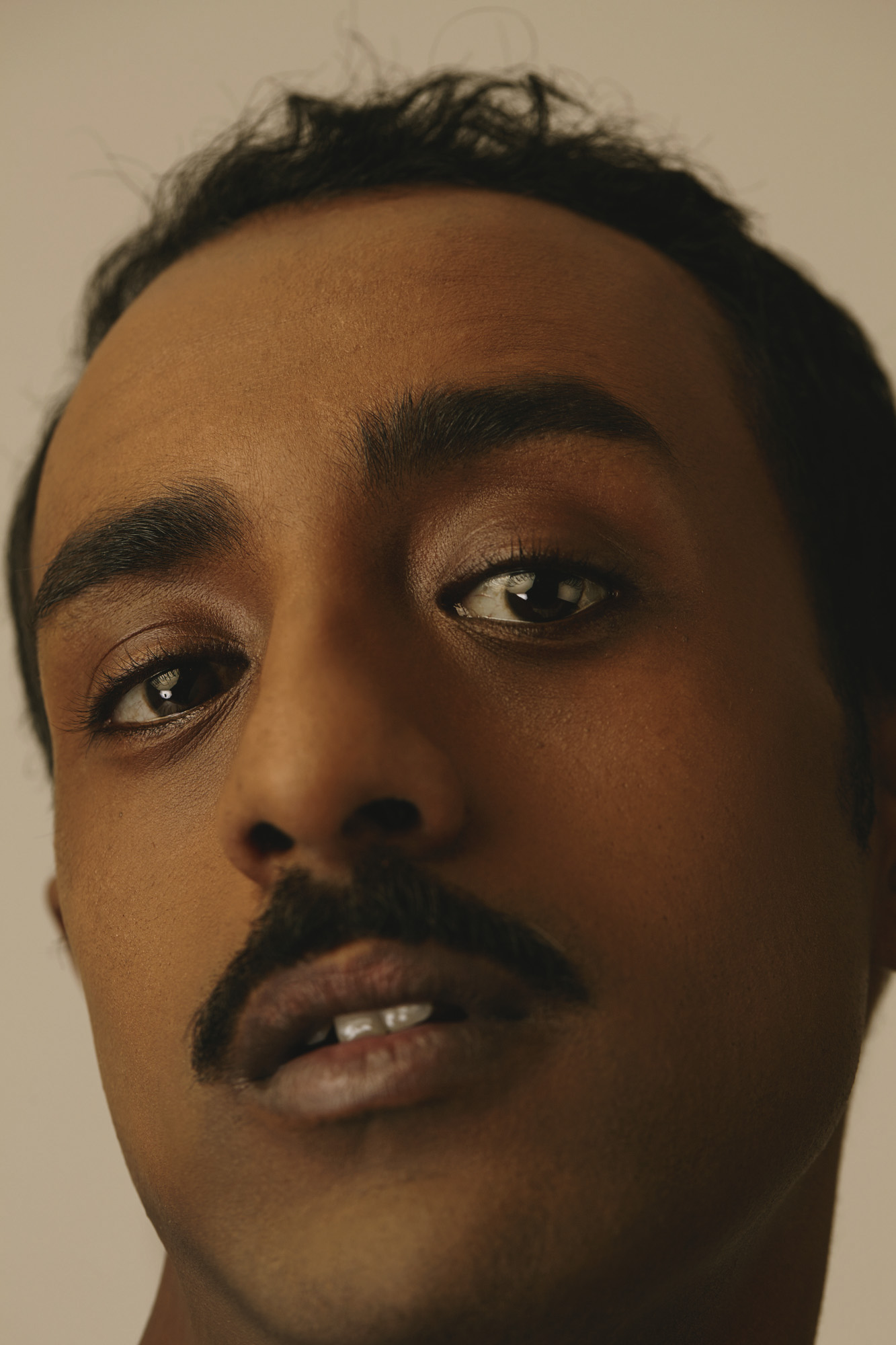 When and how did you come to this conclusion?
I smoke weed sometimes, lol.
How do you think you are perceived?
I think I am a mixture of peaceful and unpredictable, if that makes sense.
Do you consider yourself German?
No, but I consider my self German friendly.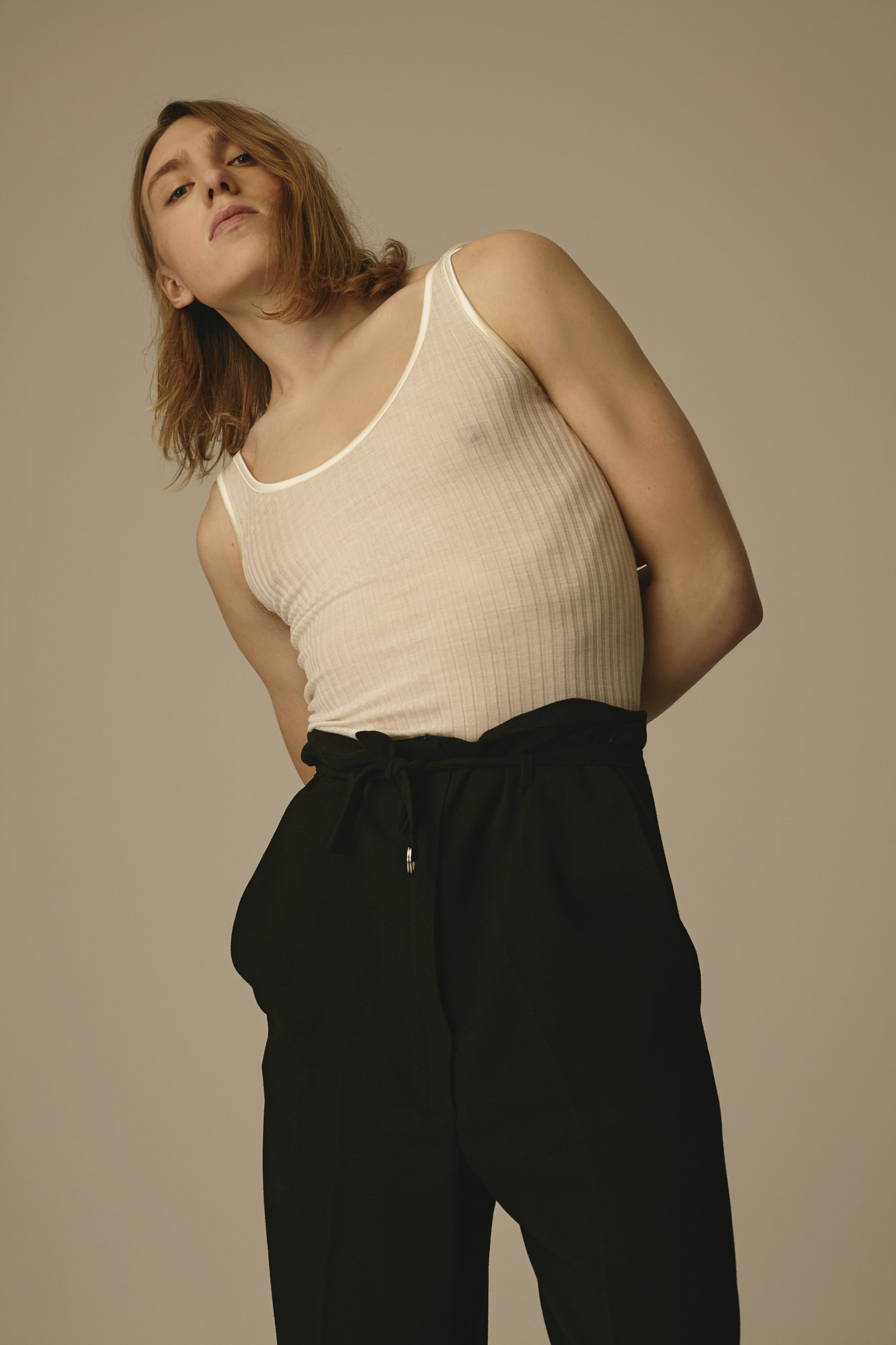 What does that mean to you?
Nationalities do not mean much to me.
What stereotypes have you faced?
My parents are from Eritrea and I was born in Saudi Arabia. We came to Sweden as refugees, when I was little and that's where I grew up. I have lived as an open gay man ever since I was 16 years old. During my lifetime I have faced a lot of stereotypes seeing as I am gay, black, first generation immigrant with muslim background, all while growing up in Europe. Sometimes I can't even differentiate between them. Love and light keeps me floating.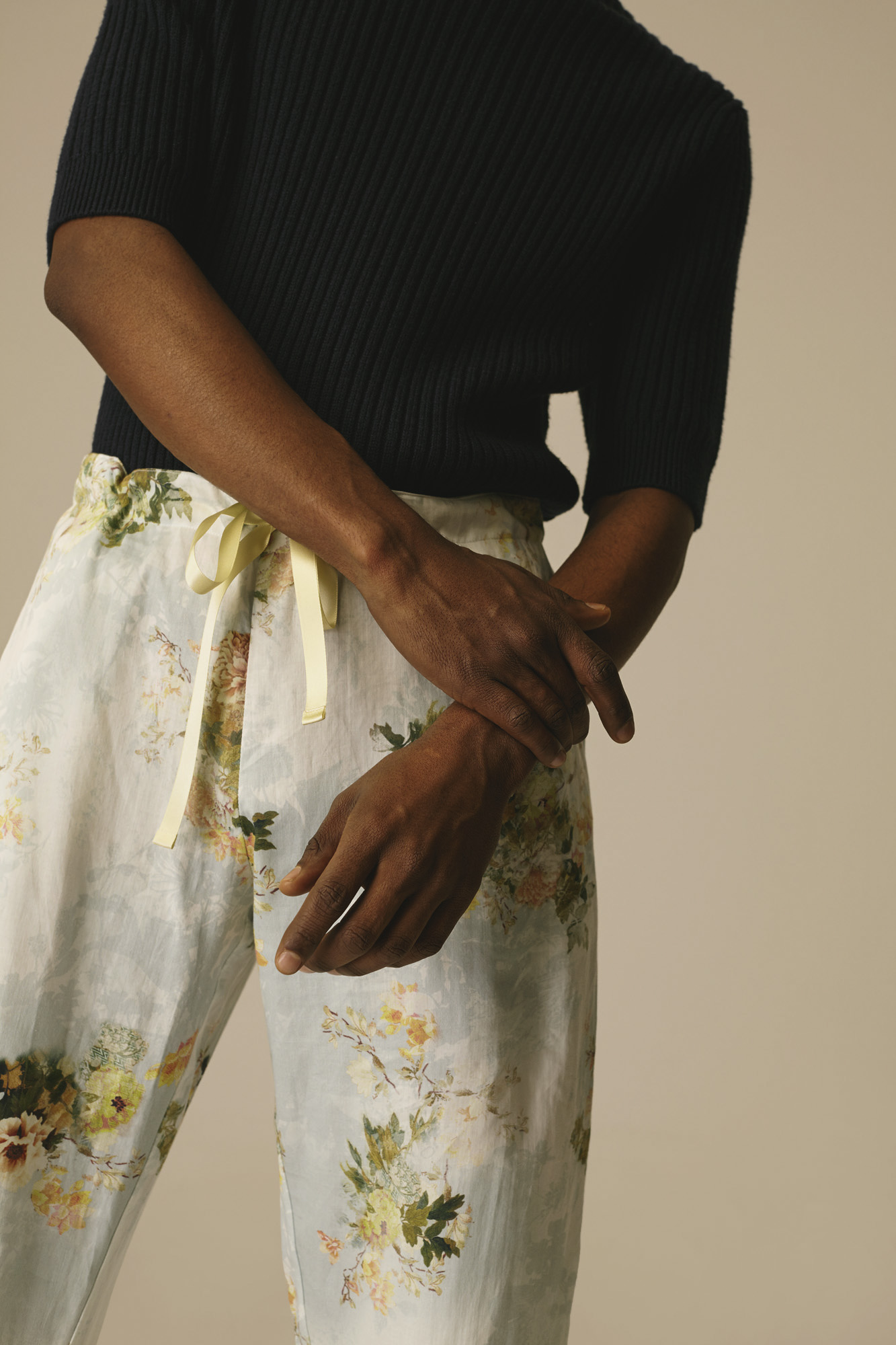 clothing credits
white see through ribbed tank ZIMMERLI, pants CARIN WESTER, striped suit and striped shirt TIGER OF SWEDEN, shirt SANDRO, ribbed sweater CARVEN, floral pants ZIMMERLI
By Kadeem Greaves