Amsterdam based photographer Sanja Marusic searches for feeling in her photographer. Putting places above people many of her photographs are set in wide open spaces. We had a chat with her and talked inspiration, style development and digital vs analogue.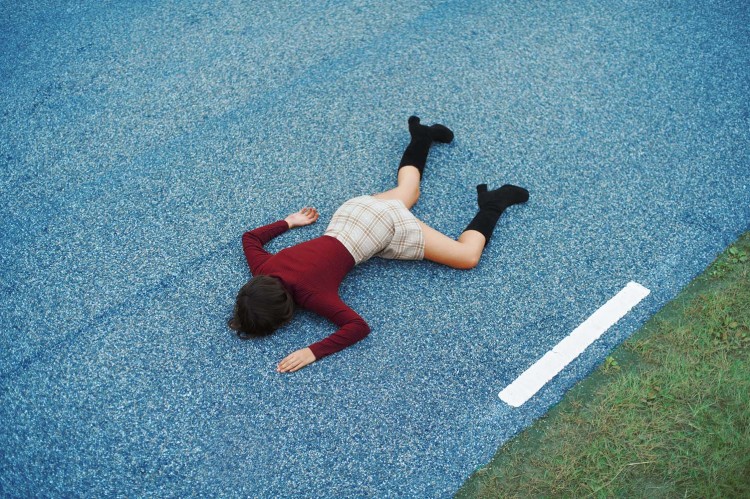 How old were you when you picked up your first camera?
When I was 14 I started making photos with my parents' camera. On my 15th birthday I got my own camera and that's when it really took off and I started to make more pictures. My first camera was just a simple compact camera, I think I bought a slightly more profesional camera when I was 17.
Your photos have a lot of color and an element of optical illusion, how did you develop your own style of photography?
I just photographed a lot, and always tried to experiment with techniques. I think I'm too young to say I totally found my own style but it becomes more clear step by step.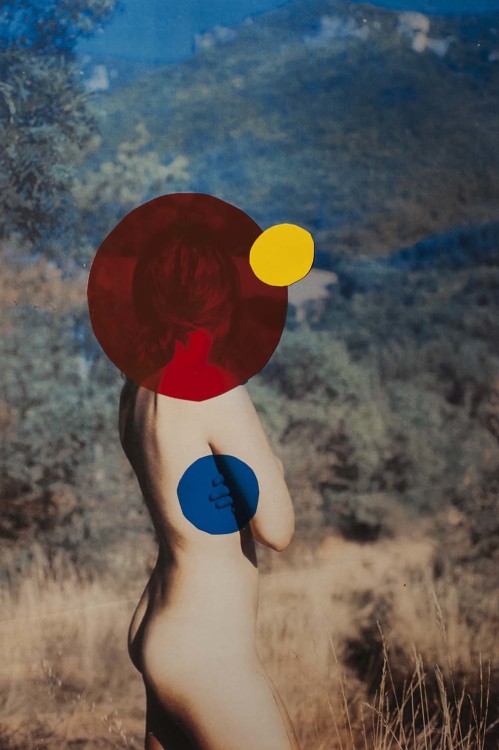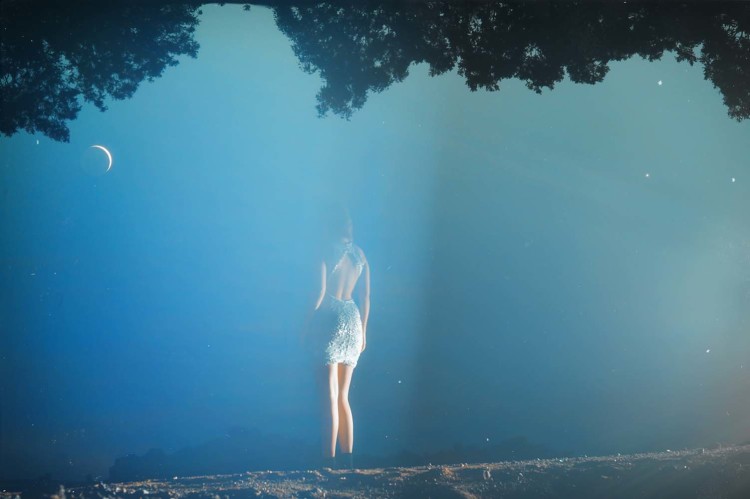 What kind of camera(s) do you shoot with?
I shot with my Nikon d700
Do you prefer analogue or digital photography?
I always shoot digitally, it was only recently that I did a project where I shot with an analogue camera. I like both, they both have their positive and negative sides.
Your dream person and place to photograph?
I want to go to the rainbow mountains in China. But who I would like to take with me, I honestly don't know. I'm really fond of Leonard Cohen, Morrissey & Anton Newcombe. Those are people I would love to photograph but that would be more portrait-ish.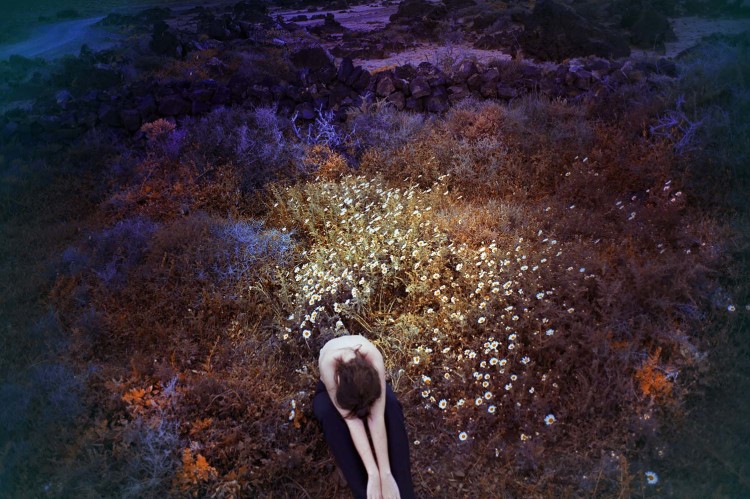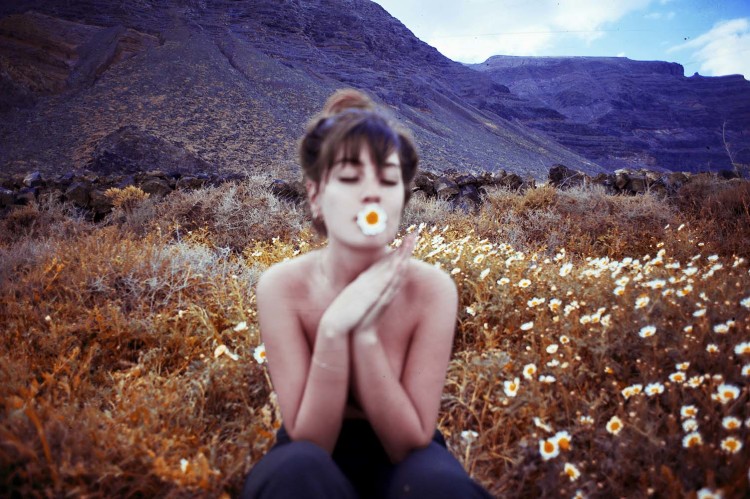 What inspires more, people or places?
Definitely places
One photo that means that most to you?
I think the selfportrait I made in 2013. I am dressed in a Croatian dress my aunt made me. I shot this photo with my exboyfriend in Croatia, the expression I have in that photo is real. While shooting I got frustrated because it wasn't working out the way I wanted. I was half naked in the dress and people stopped their cars and were screaming. Shooting the image was not nice but I loved the result. That photo was the beginning of my graduation project Place To Be, where I photographed people with a movie-ish feeling, travelling in empty wide landscapes.
That was also the moment I realized I didn't need models or stylists to make the photos I want, so it basically opened my eyes.

What aspect of your work excites you the most?
The feeling when I shoot something and when I edit the photo it just all falls together perfectly.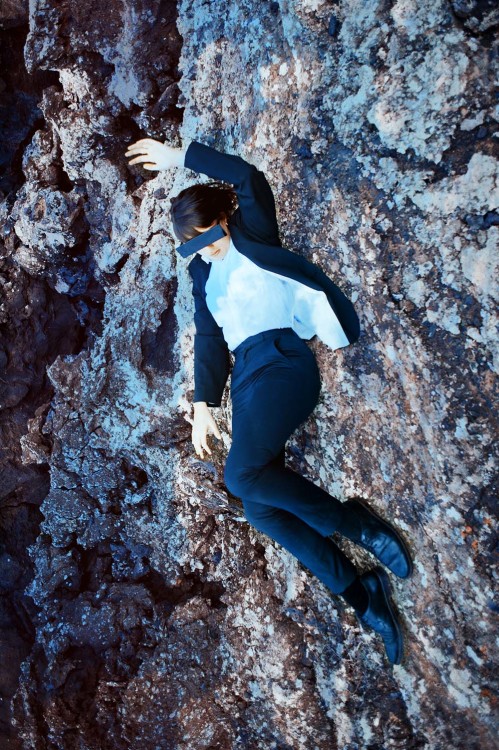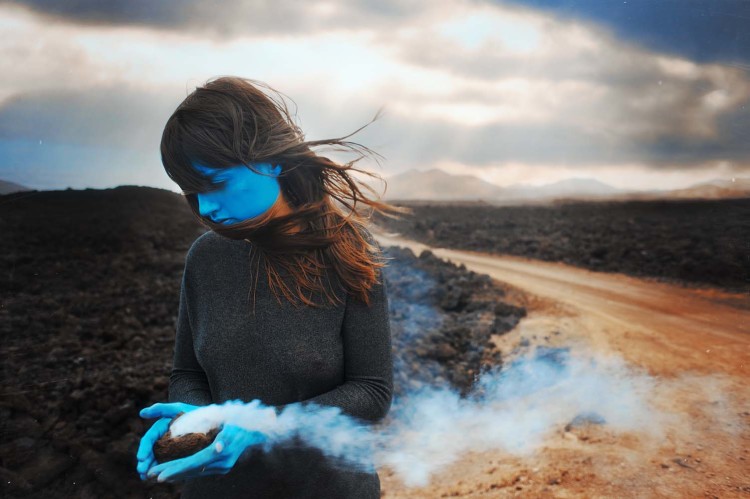 Tell us about some of your favorite projects you have worked on?
My favorite projects are my personal projects. I shot most of them in other countries like Moonscape Island in Lanzarote and Figures under the Sun in Tenerife.
But I also loved going to Scotland with my dear friend Lucky Fonz III, I shot his music video and albumcover in the nature of Scotland. That was really exciting, especially because it was my first video.
Thing you expected least to happen that actually happened?
At this moment until june 2016 I'm exhibiting in my own gallery, I've got my own wall with 6 pictures on it. It looks so profesional you know, seeing your own work in a gallery. I think I'm the youngest person who did an exhibition with my gallery.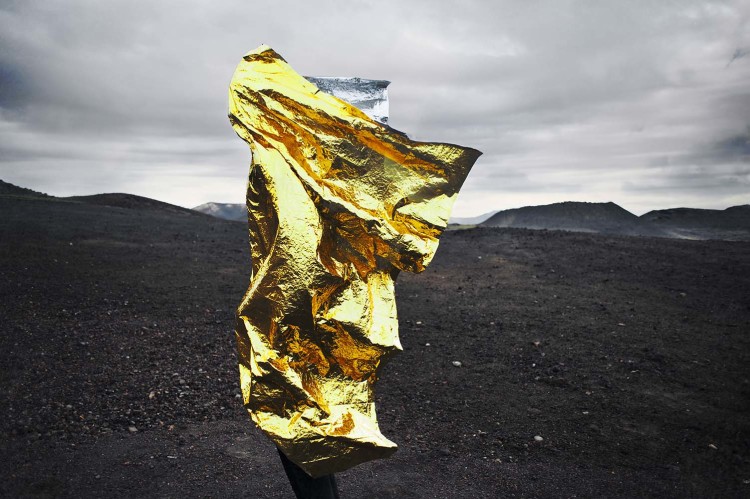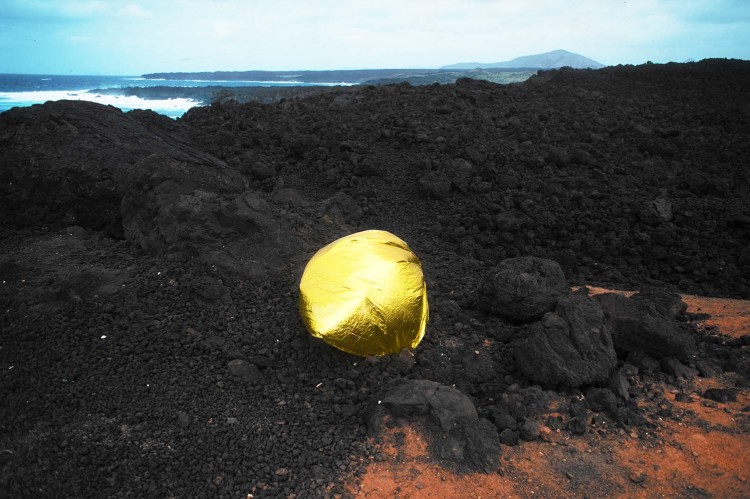 Do you have any photographer influences?
I love how Viviane Sassen and Alex Prager work on their own projects and commercial assignments as well.
What do you look for in a good photograph?
The color has to be perfect and there has to be something mysterious. And the cliché; you can't tell when a photo is good, you just feel it.

When it comes to photography: are you a head- or heart-girl?
100% for sure: A heart-girl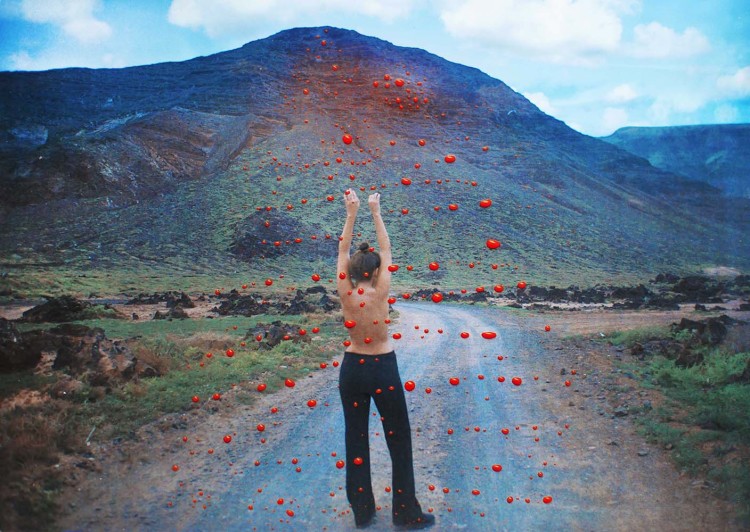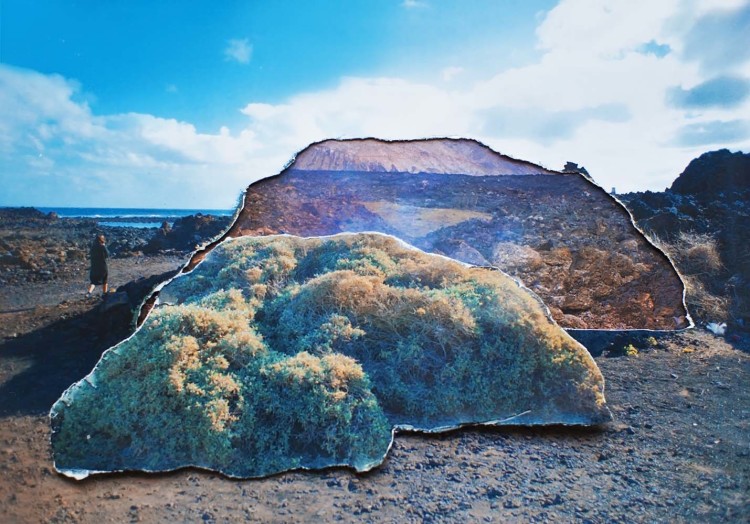 What's next for you?
I'm still editing the last series I shot in Tenerife, and after that I have no plans. It always comes when I don't expect it.
By Indiana Roma Voss