Sophie Hardeman is one of the Netherlands up and coming designers. After graduating from world renowned Gerrit Rietveld Academy Hardeman was invited to show her collection at New York Fashion Week last season. Ever since it's been a whirlwind for the young designer. We had a chance to catch up with her and get the know a little more of her artistic ideals.
To start off; who are you, how old are you, where are you from, what and where did you study?
Sophie Hardeman, 25, born and raised in Amsterdam, studied fashion design and autonomous art at the Gerrit Rietveld Academy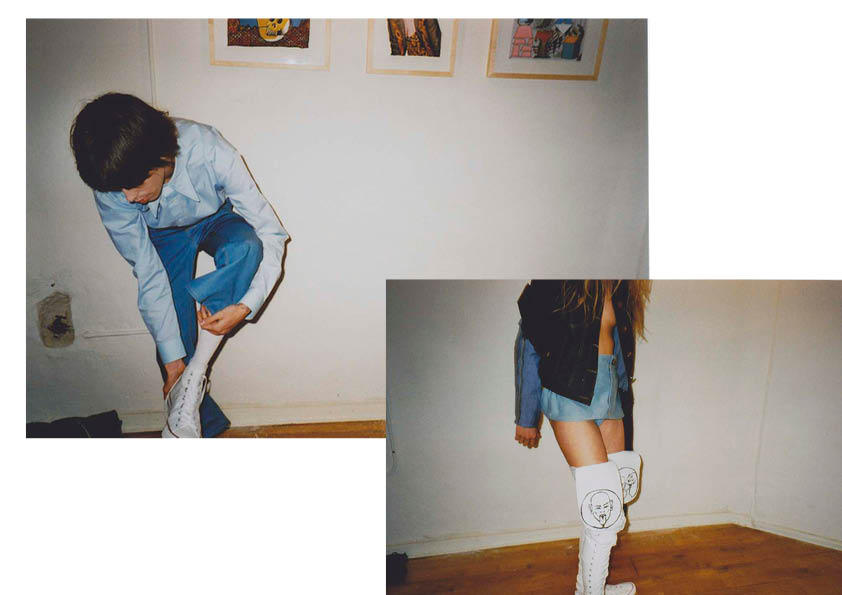 What does Fashion mean to you?
For me Fashion is a way to investigate the world, and to reflect upon it. Fashion is public. When I design I use symbolism which re-occurs in daily life. Therefore, jeans are important in my language. It gives a point of recognition.
Can you remember the first piece of clothing you designed ever?
I'm pretty sure it's cliché making pets. Which really got me going because it's something I still do.
Why work exclusively with denim?
Jeans is the most conventional clothing piece, everybody's got some pair hanging in their closet. Therefore, it becomes a tool with which I deconstruct and rework into fresh designs, proposing new perspectives.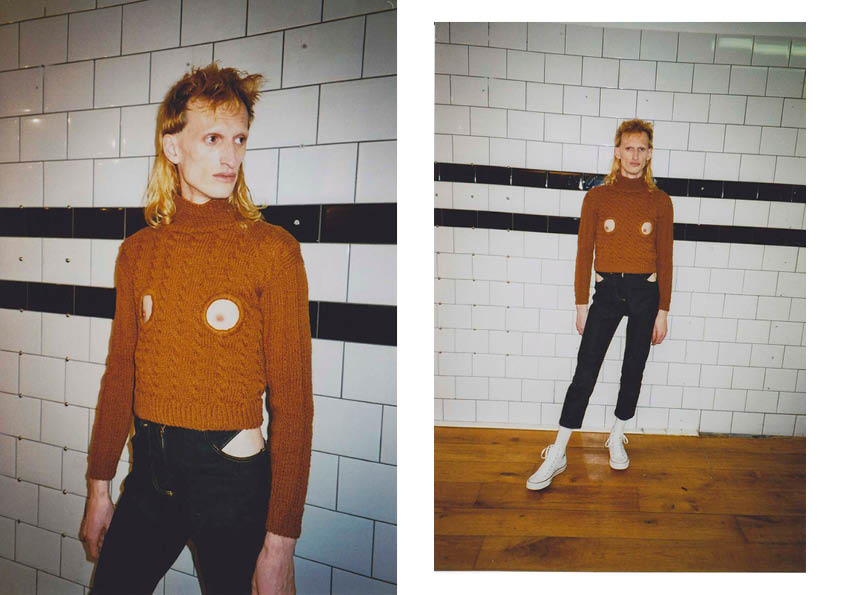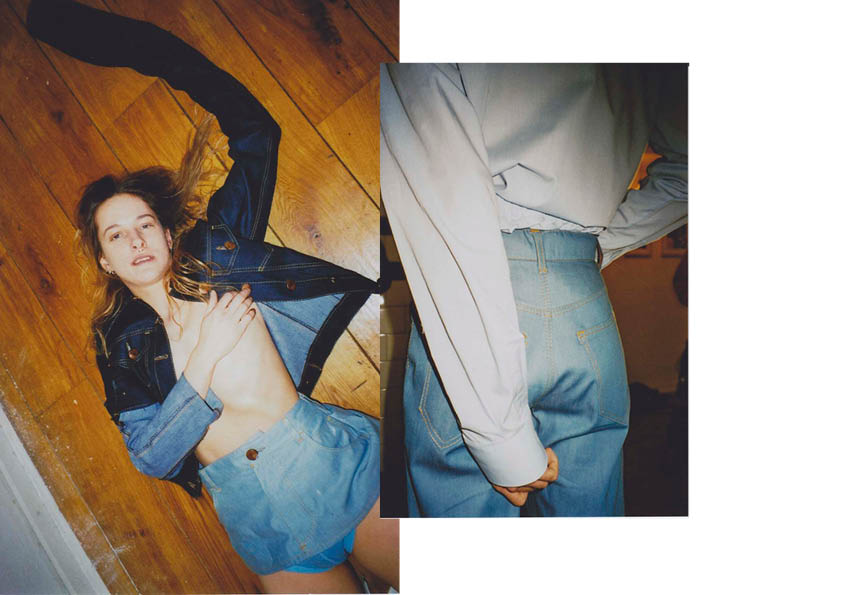 How would you describe yourself as a designer?
I gather inspiration from daily happenings. From people at the laundry matt accidentally looking amazing because they dressed out of necessity.
Is there a difference between yourself as a designer and how you yourself as just you?Not really. I hope people wearing my stuff can distinguish themselves as much as diminish. Status quo is to be looking good dressed bad, so basically you can get away with anything.
You had quite an eccentric looking band of models for your New York debut show. Why this kind of model and not a "classic" model?
For real, classic models don't exist. People are people in all sorts and forms and they are all models. beauty standards are only created by market to sell us shit. Don't buy it.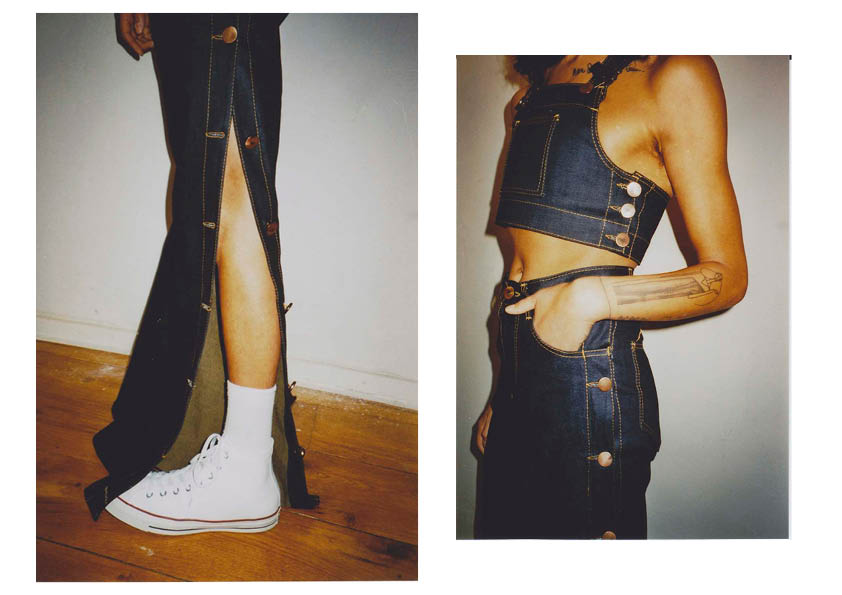 What did it feel like to show your pieces in New York?
It felt great to expand to new public, and New York is so high in energy. I think it's because of the the population, there are so many people. They all need for platforms. and because there's so little space, they all intervene, which creates a very distinctive energy
After the New York show you got quite a lot of publicity. How has it been dealing with all the media attention?
I used to never spend time online, now I'm on my PC more than I am drafting patterns! Hopefully Siri can take over my mailing, so I can get my hands back for designing.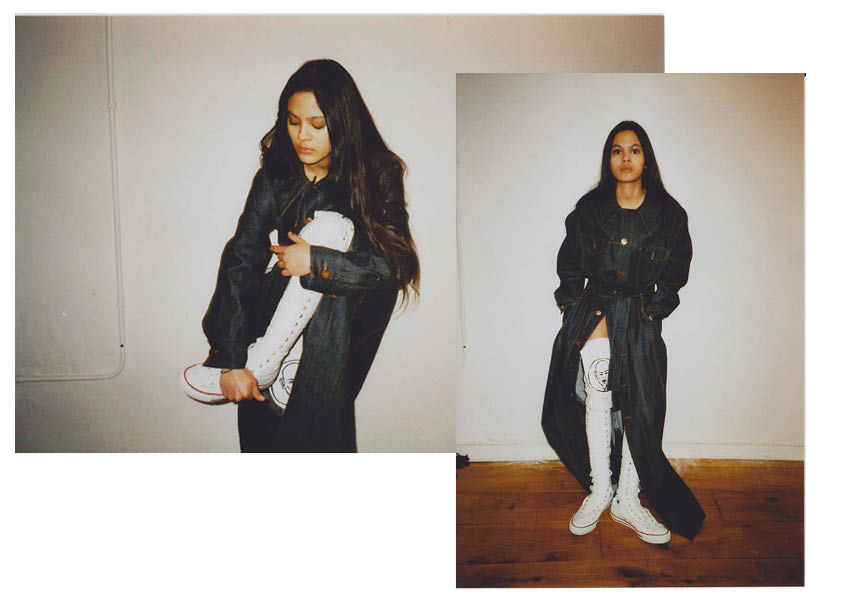 Do you have a life philosophy?
I jump in the pool before I realized I brought towels…Which just keeps me going and being inspired.
Who are your greatest inspirations?
People who totally have their own world vision, though they probably don't realize they're not obeying to certain existing structures.
Customs and manners greatly interest me and can meanwhile totally despise me. I have a costume obsession; I think because I used to have to wear school uniforms. It's always a search into uniformity that is explained in my work.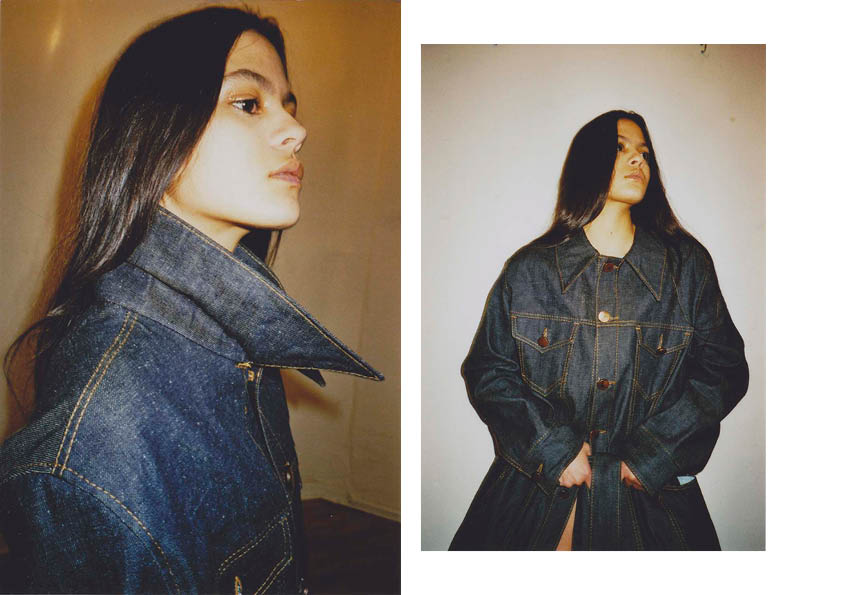 What is your greatest struggle?
To be an idealist and a lousy vegetarian
Favorite place on earth?
Chinatown
Biggest guilty pleasures?
Reading my horoscopes, YouTube music videos, karaoke in scruffy bars and Line dancing in the country side.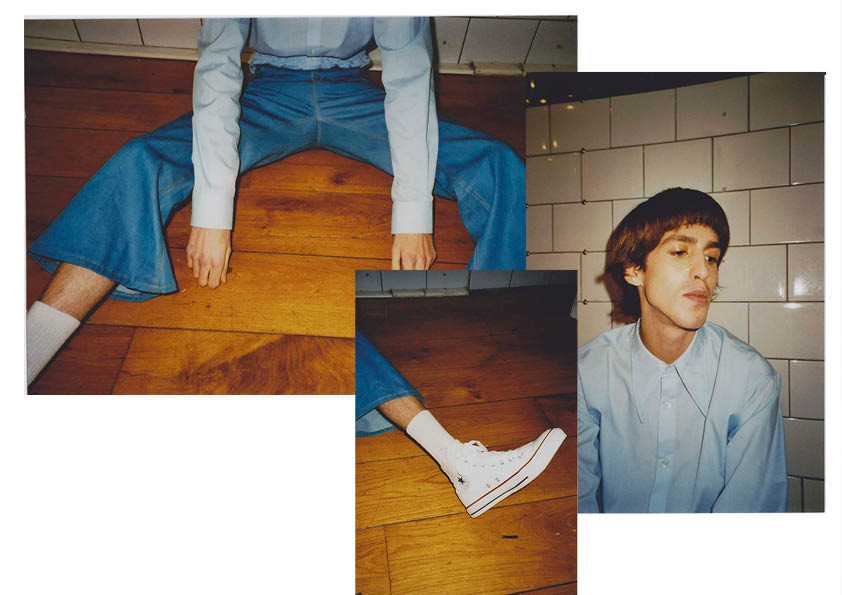 What would you like to see as a fashion trend next season?
To wear your underwear over your clothes. To create a new kind of glamour, to make your flaws look expensive.
Finally, what can we expect from Hardeman in the future?
I am working on the next collection which is going to save the world. No models but messiahs. No runway but Noah's ark.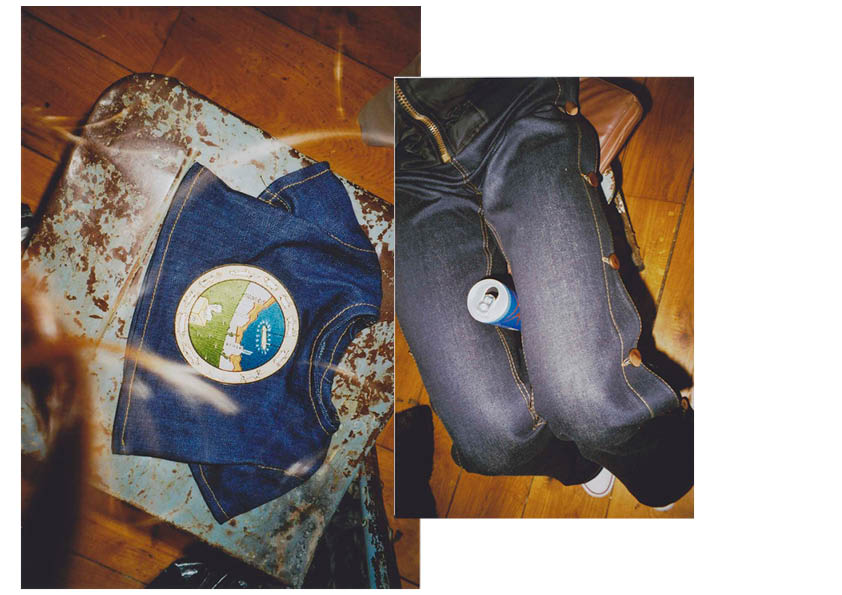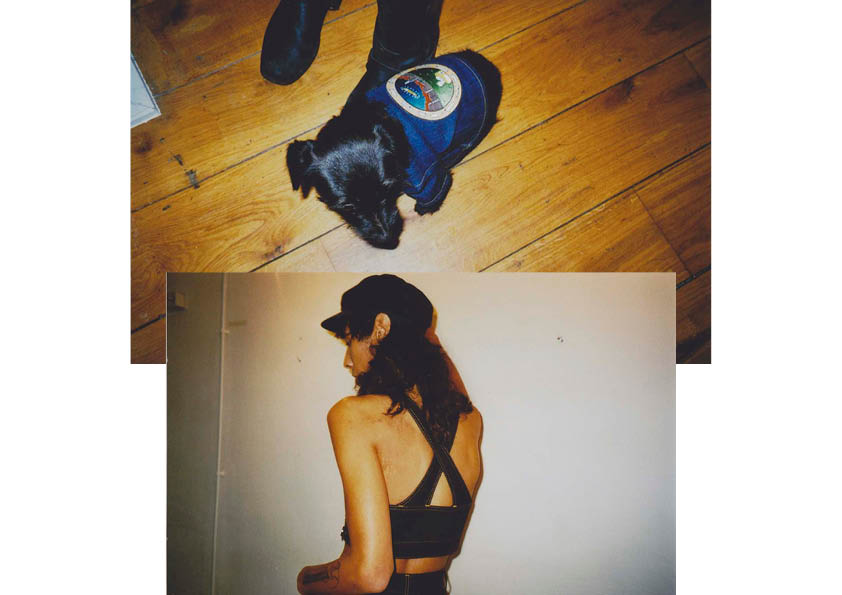 All photos are by Lotte van Raalte, Check out her Photographer to Watch interview HERE!
By Indiana Roma Voss