Photography Boris Postma
Styling Indiana Roma Voss
Hair & Make-up Frances Krol
Model Elise Marcus 
A man, face and shoulders wrapped in shiny silk scarves. Colour scheme perfectly arranged with technique in the wrapping. This was the first step into the vast realm of the mummification fetish. But what is mummification exactly? In the simplest of terms, it is freedom trough captivation. "An extreme form of bondage in which the person is wrapped from head to toe, much like a mummy, completely immobilizing him".
When orientation and movement are taken away from you, completely stripped from control or identity, all you are left with is yourself.
 As SurrenderSpirit puts it on mummificationplease.com "Struggle physically, forced my mental struggles to quiet down, … All that was left was clarity. It was as if the fact that I could not Insight." It's not only the feeling of captivation or giving up control that stimulates its practitioners, there is an aesthetic element that adds to this fantasy. Fetish fantasies are usually very specific and mummification is no exception, a great deal of attention to material goes into the preparations. Cling film, cloth, bandages, rubber strips, duct tape and Band-Aids to name a few.
The web is filled with (amateur) photos of people covered in amazing color and fabric combinations.
Covered in scarves from head till toe, not an inch of skin is visible.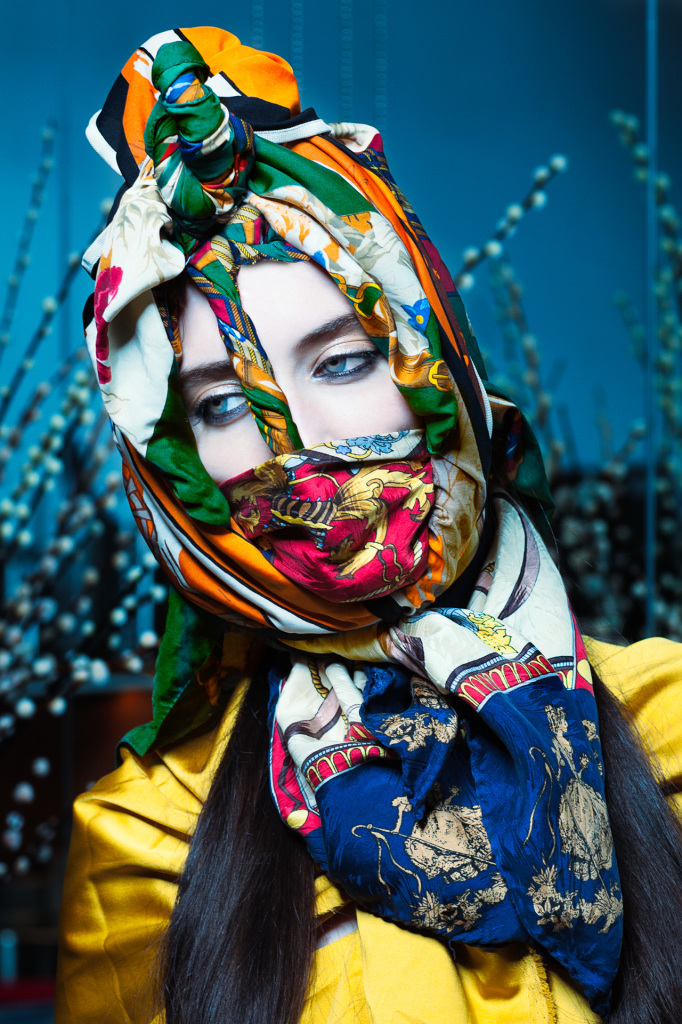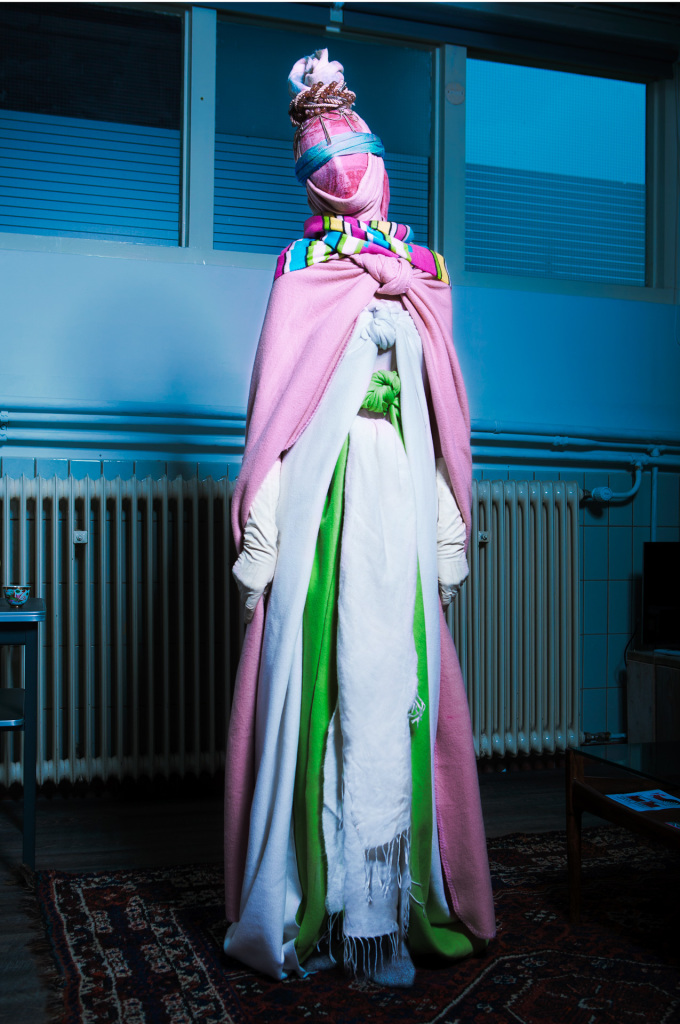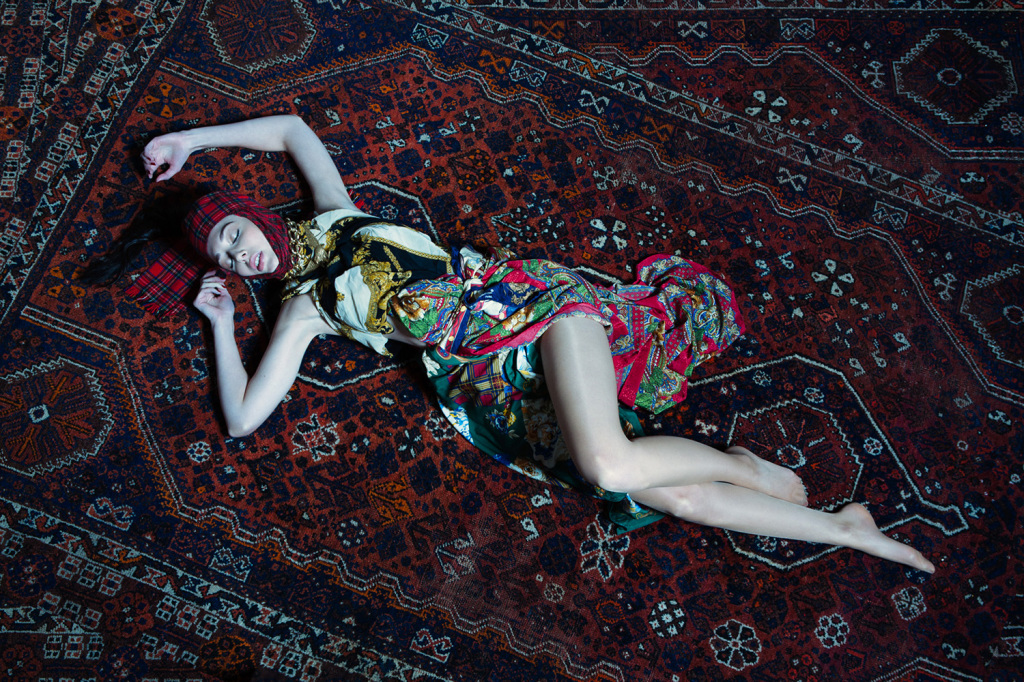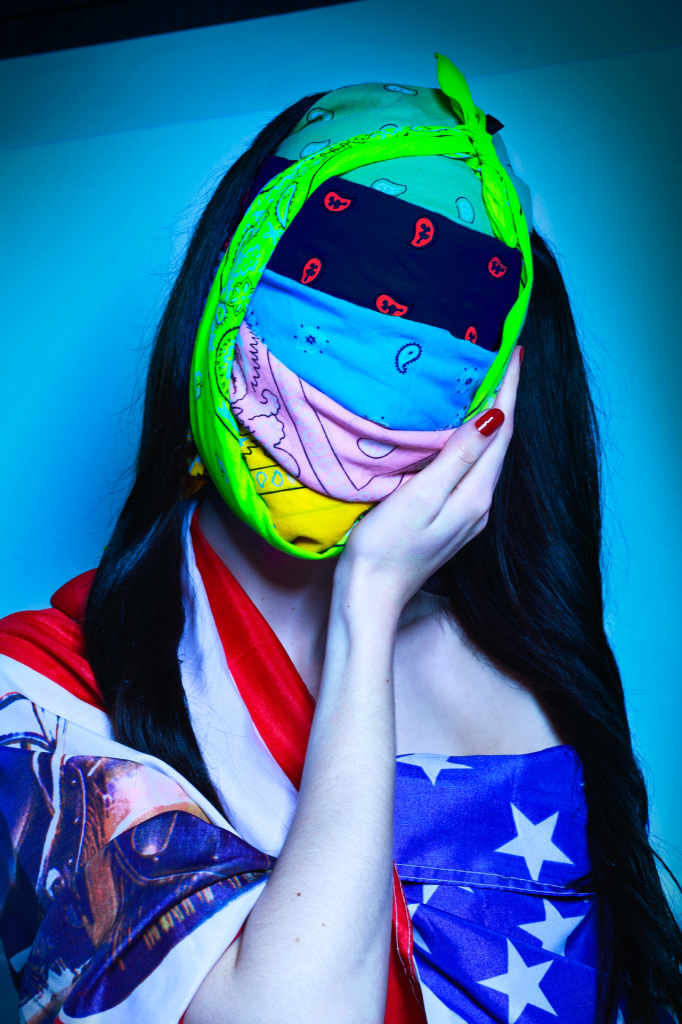 By Indiana Roma Voss