Performer, DJ and accessory designer. This Berliner wears many different hats, especially since he started designing them himself! Starting his career in Tel Aviv Leni is now a bonafide Berliner! Want to know more, check out his Instagram HERE!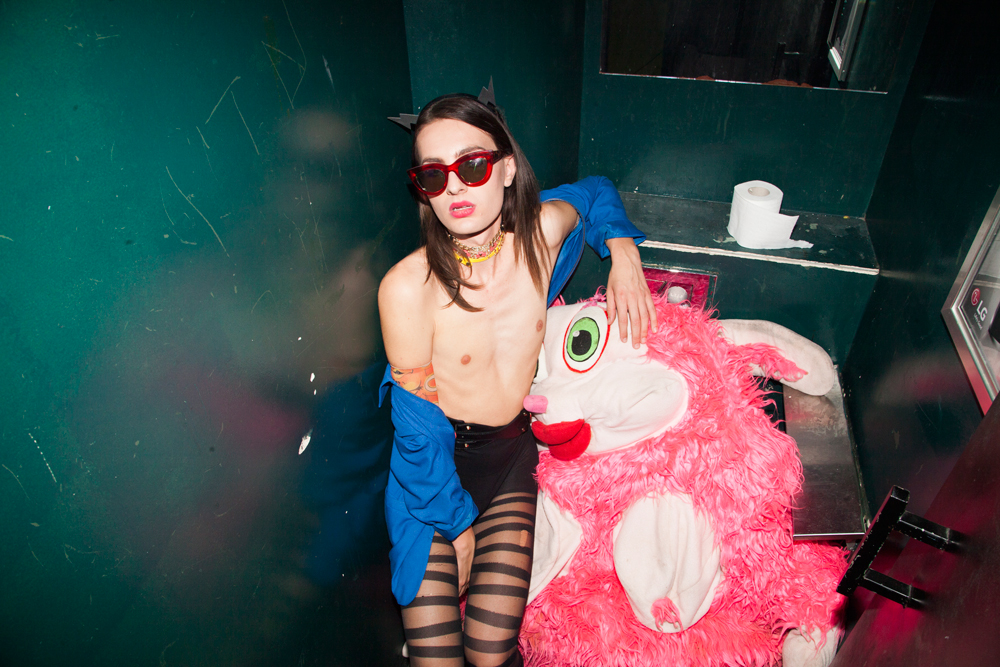 First of all, lets start with who are are, how old you are and where you are from?
My Name is Leni Bolt, I'm 22 years old and I'm originally from a small, catholic characterised city in the west of Germany. My roots are Italian and Polish. Sounds weird, but that's the truth!
How did you get into performing at clubs?
I stepped into the whole performing thing, when I moved to Tel Aviv to continue with my fashion studies. A friend from the university asked me, if I would like to perform at his weekly party. This is how the journey started. I ended up as a slick mermaid, lying on the DJ booth.
Can you tell us a bit about yourself as a performer?
I usually perform at queer parties and events. The biggest difference between me and other performers is, that I don't refer myself as a drag queen. I'm a gender non-binary individual, reflecting my impressions of this nasty world.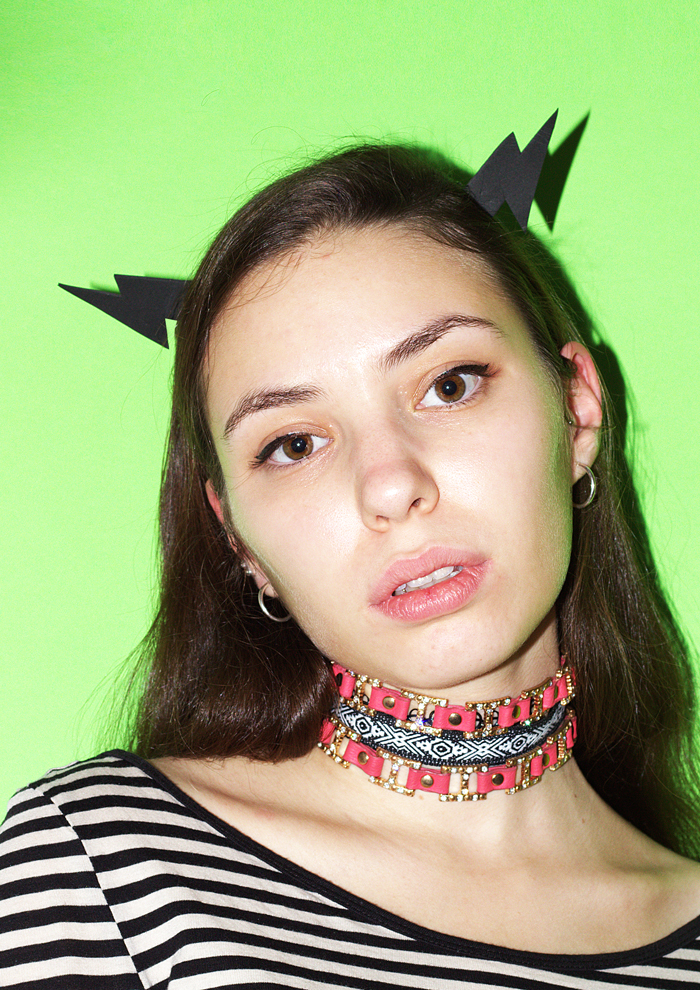 You have also been known to DJ at parties, what is the biggest difference between performing and DJ-ing?
The crowd doesn't need to see me. They can feel me, and that is another dimension.
Lets talk about your fashion brand Boltish, how did you get started with this?
I designed my own performance outfits, including edgy sunglasses and choker necklaces. The people always wanted to know where I got it from. So I started to share my own style with them and now I sell these products in my webshop.
Who is your biggest inspiration as a designer?
Jeremy Scott.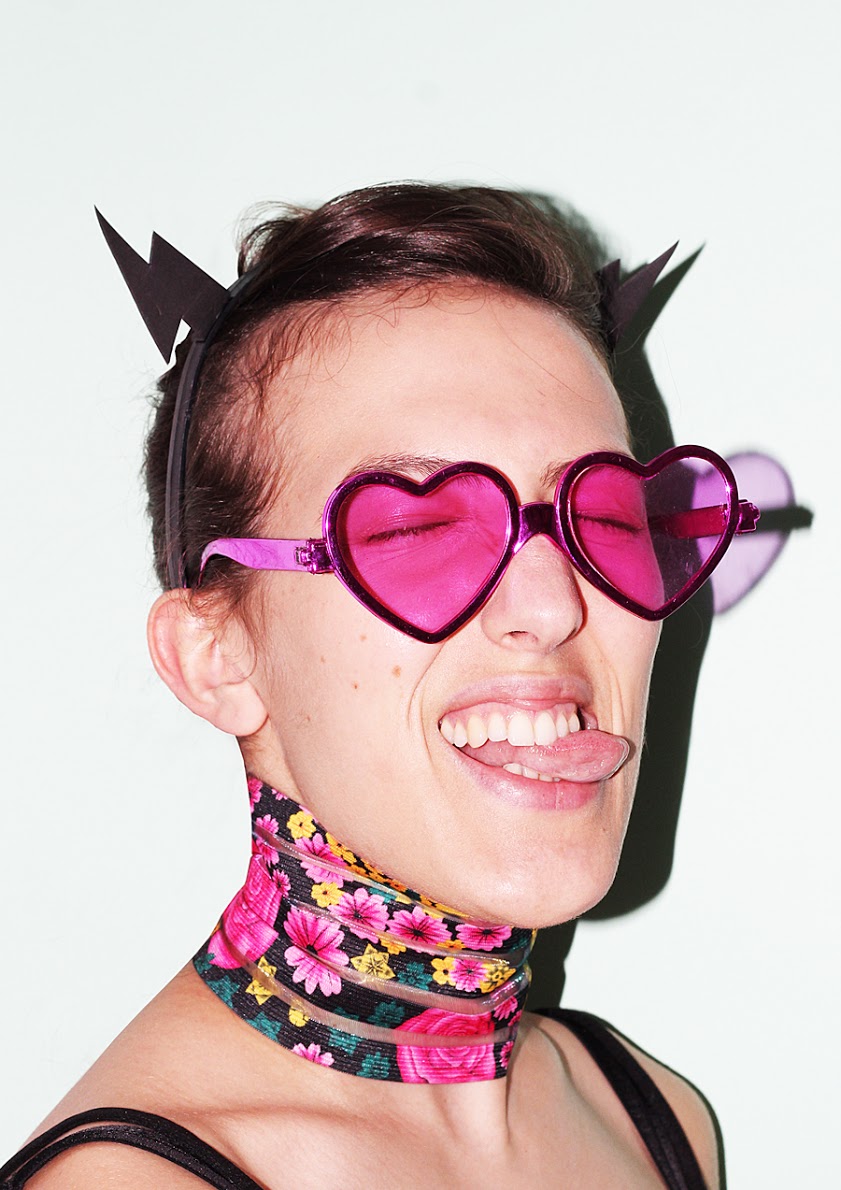 All time favourite piece you designed?
Right now, I'm in love with the rosé fake fur Choker necklace. It looks like I killed a Furby to produce that one, but I didn't. I promise!
What is it about Berlin that made you want to be based here?
I travelled a lot, and also lived in different places like London or Tel Aviv. But I always came back with a good feeling. Berlin still has this special kind of Freedom that I can feel. I hope it's gonna last forever. At least at Berghain!
Favourite spot in Berlin?
Roses Bar at Oranienstraße. A great mix of interior and people converging in one place. And the walls are furry too.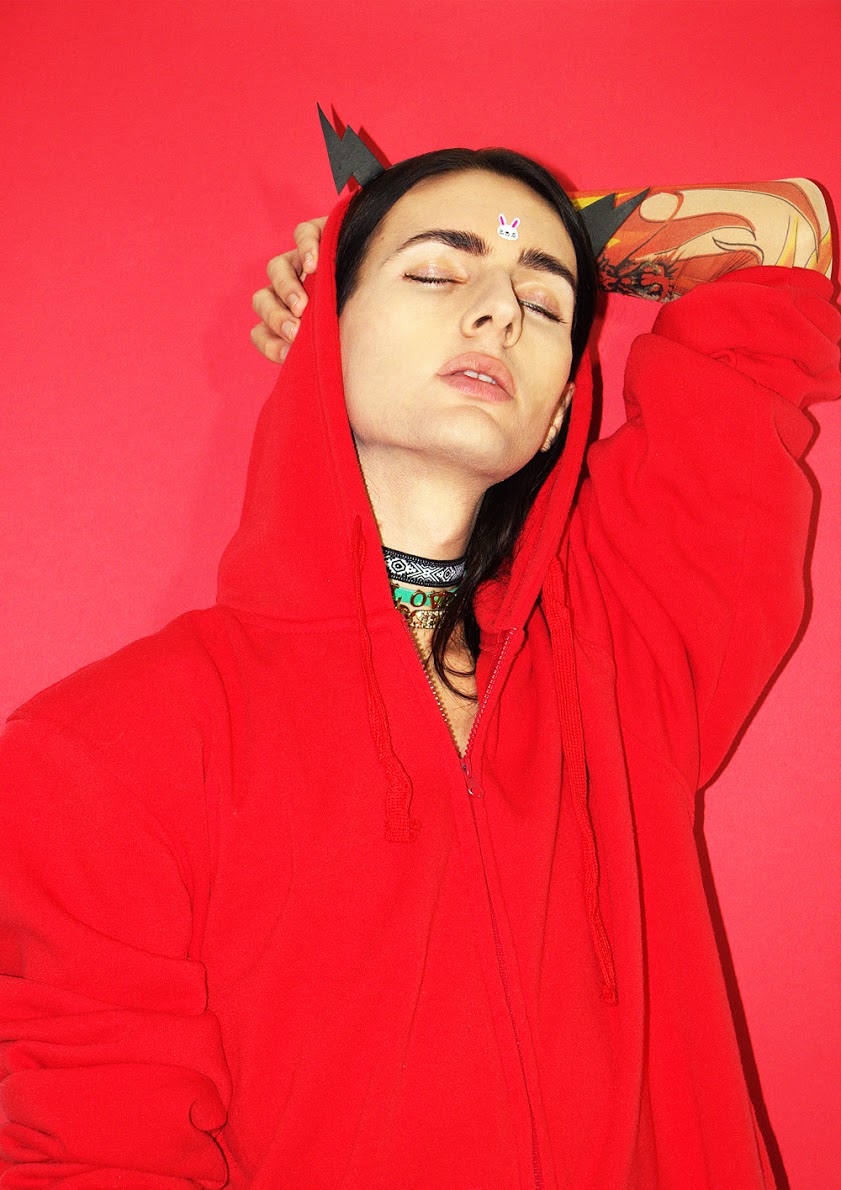 Best Berlin memory?
Four police cars came to my place to stop a house party… and the police officers were hot. I wish, they came earlier! That's the only thing I can tell you.
3 items you can not live without
The flashies on my head, 6-inch heels and a cute choker necklace.
Song of the day?
Lonely by Maylee Todd, because I feel lonely right now…Who wants to date me?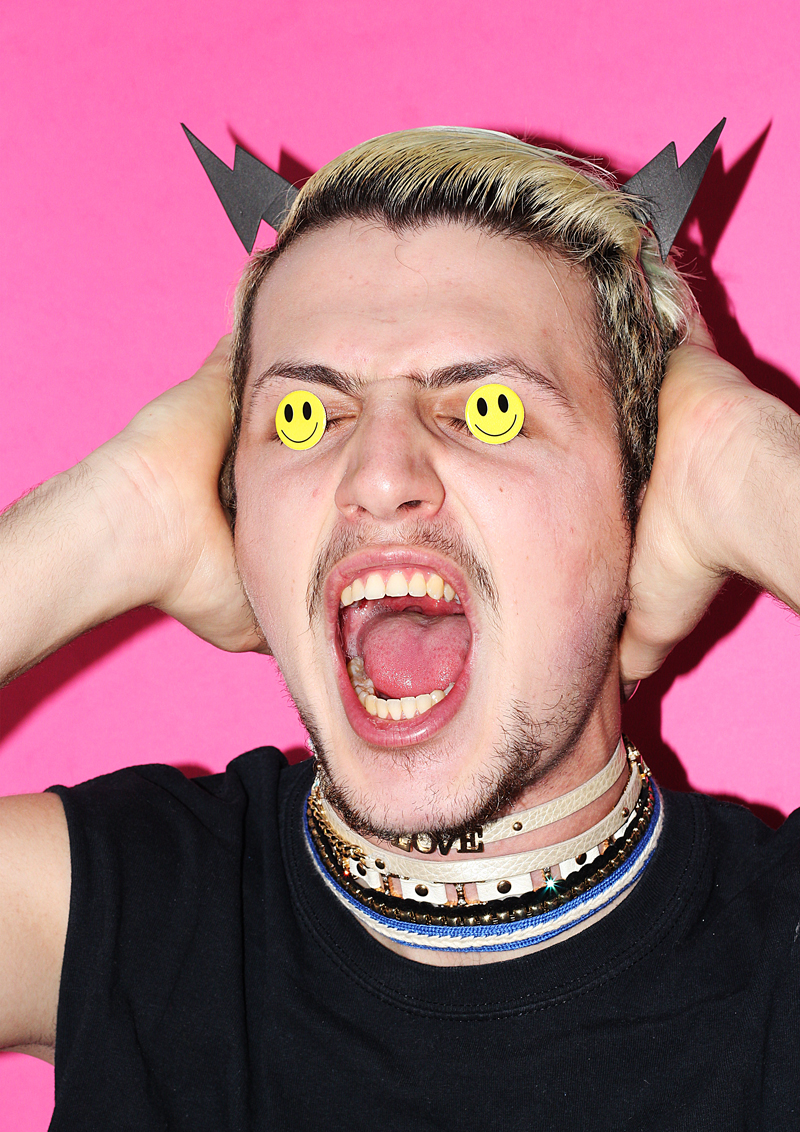 Listening to your playlist, what kind of an atmosphere should we imagine?
My playlist is a mixture of teenage party songs and melancholic dance beats. Just grab one of these typical American-Houseparty-Red-Cups, turn up the volume and pretend you're sunbathing at #coachella
Finally, what is next for Leni Bolt?
I'm finishing my studies at Kunsthochschule Weisssensee here in Berlin, to fully concentrate on my brand BOLTISH. Next stop: Tokyo
Wanna dress like Leni? Visit his webshop and get cute!
By Indiana Roma Voss