Photography Volker Conradus
Styling & Production Kadeem Greaves
Hair & Make Up Philipp Koch Verheyen using Chanel
Styling Assistant Caitlin Hennessy
Conversations about life with people on different journeys who happen to currently live in Berlin. Kadeem Greaves talked to Kirikoo Des, Fa'Empel, Sam Dye, Julius Petit and Dreea Pavel.
How often do you actually tell people what you really think?
I always tell people what I think, that's the problem. I'm brutally honest, it's not really convenient sometimes.
Is there a fight within you between convenience and bluntness?
Nah, no fight because I'm pretty good at escaping situations, where it would be a problem to be honest.
So, who are you?
That's a dumb question. Because, I'm just a kid, I'm just a brat.
What do you mean by that?
I just got a flat for the first time, I woke up thinking "why did anybody get me this flat? I'm just a kid, I can't take responsibility for it. I'm only 14!" Which I'm not but I guess I kind of am.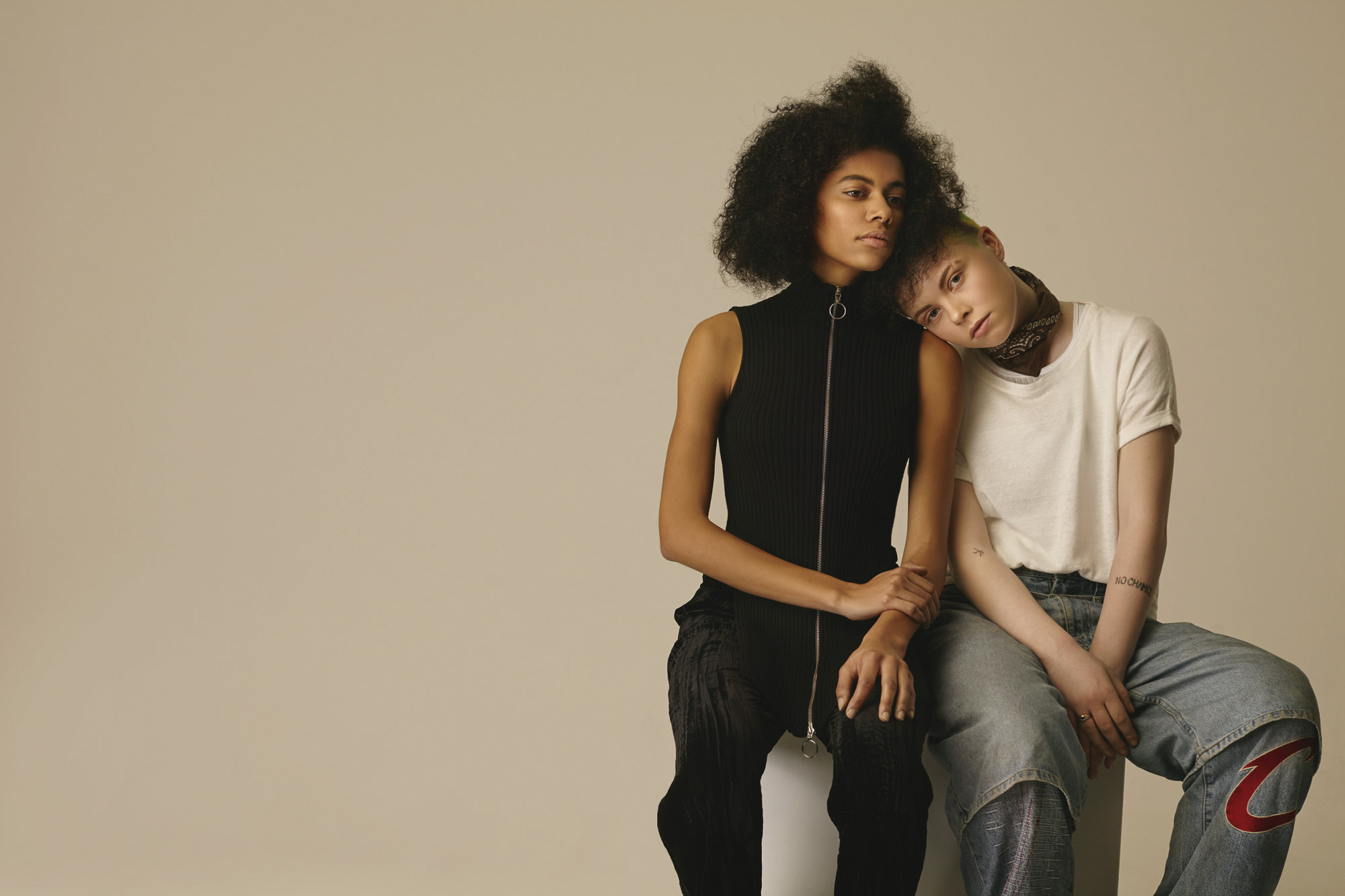 But are people ever grown up?
Yeah. But not for real. I think that it is possible to convince yourself and people around you, that you are grown. So, who am I?
Do you think you're a woman?
I'm not a woman.
When did you come to that conclusion? And why?
When I changed my facebook age to September 11, 2001, because, I act like a kid sometimes. I don't know. What do you think I am?
How do you think you're perceived? How do you think people see you?
Actually, I decided a long time ago to stop thinking about that, because it makes me insane.
I respect that. I think sharing is what allows people to see pieces of themselves in others.
I keep over and over again realizing when I feel anything, I instantly think that everybody else feels the same. Thinking they feel as shitty as me, so I judge the whole humanity on my feelings and then sometimes I realize "oh so you don't like that, okay so you feel good about that?" That's weird.
I don't think that's weird. I think most people are like that honestly. The only thing that makes humans humans, is empathy, for me being able to try to understand what you feel. I think that's the only talent. I'm not a big fan of the school of thoughts that claims exceptionalism. I think that's all bullshit. I think it is all learnt behavior. Agree, disagree?
Disagree.
Why?
I think that you might be born with a talent, some people have a talent for things that you will never understand or receive, because you're not them.
I believe the differences between you and I are experiences. The experiences you've had are different from mine and I think that's the only difference. Experiences are a possibility, 1 out of how many millions. Experiences are so fickle. I've been growing my hair for 6 years and my experience could be totally different if I had not.
But when something happens to you, it's not only the experience itself that makes us different to each other. It's all how we react and feel about that something. Are you very attached to your hair?
Yeah, I didn't know I could have gotten attached to hair. Are you?
No, because I cut it off all the time.
Were attached to it (when it was long) and now you aren't?
I'm attached to changing it all the time.
You're attached to the possibility of changing, could you possibly say that about life?
Ah yeah definitely. I couldn't go through with any (formal) education or being in a place longer time than a couple of months.
So where did you live before here?
Copenhagen. I was living with my parents, dropping out of any (formal) education I started.
Being attached changing, can that play a role in your conception of your gender?
I'm definitely transgendered. I am in a period of figuring out myself. I used to consider my self gender neutral.
Are you because I automatically knew that you had breasts.
Even though you knew that, I had boobs and probably knew that I had a cunt, that doesn't make me a woman.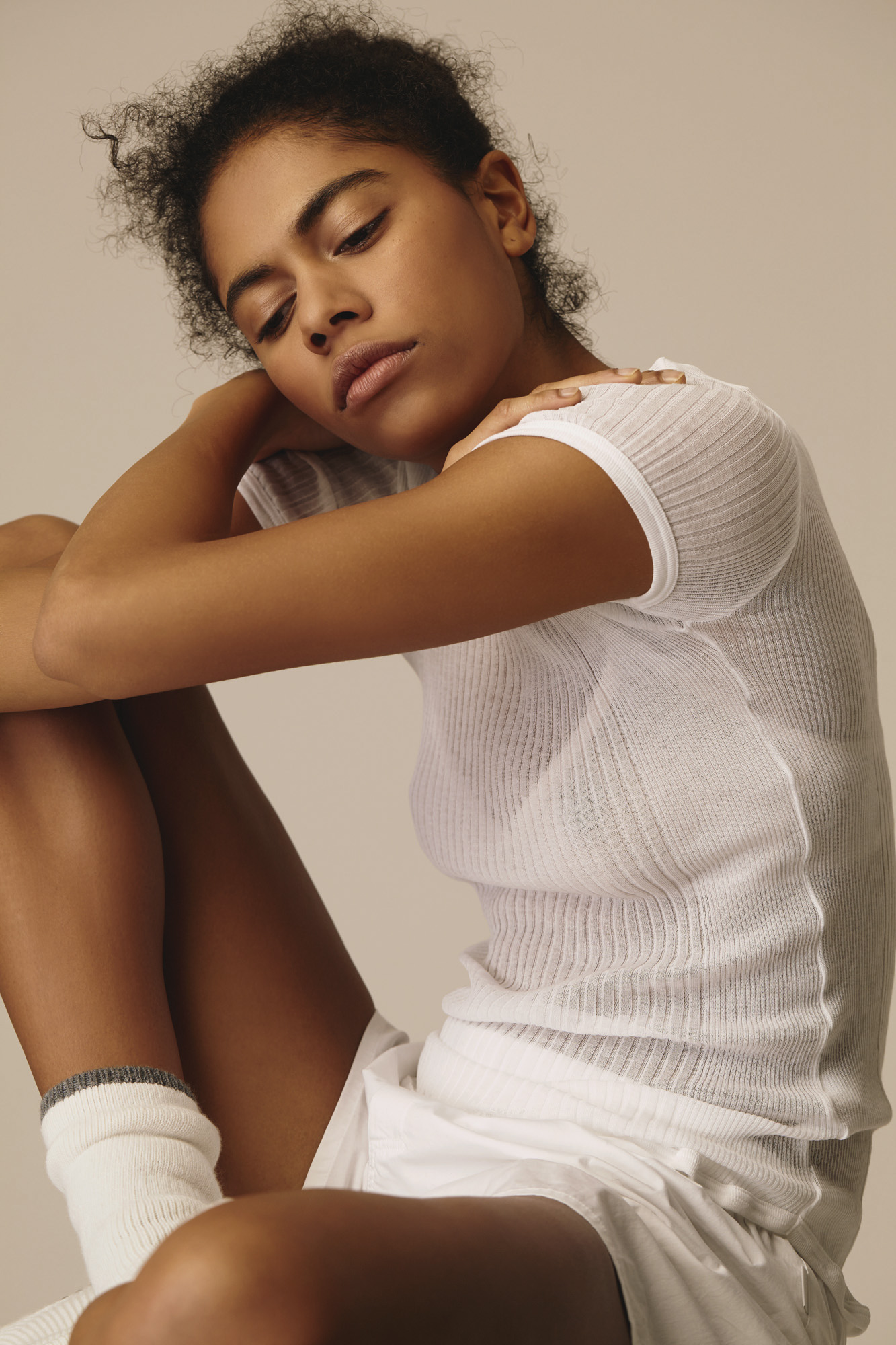 So genderless?
No. Gender-neutral (laughs) Genderless just sounds so sad, like something is missing. It's so weird my girlfriend dresses pretty feminine and I don't, not that long ago I noticed how I am perceived changes, because of my dressing habits. We hangout all the time and when ordering food somewhere, the waiter begun asking me about shit like payment, how she would like her food made and stuff like that, it's so weird.
I understand what it means to be transgender. What do you mean by gender neutral? What makes a person gender neutral?
A person identifies as being that. It's like you probably identify by being a man or?
Not a man, because that has gender role connotations, but male, I am a male.
And that's cool, but I don't think so. I definitely don't identity as a woman.
What is a woman?
There's many kinds of women, it is basically a social construction, based on shit norms and rules. You know to try and keep the patriarchy up or something. Genders are bullshit.
You mention maybe the idea of woman is a way to sustain patriarchal values.
Doesn't the idea of women exist in matriarchal societies as well?
I don't know, I guess the matriarchal societies was not relevant to my point. It's cool and all, but I rather support societies with no gender and gender roles and norms
Are you transgendered or are you a boy?
Yeah, that's the thing. Neither I'm just a kid.
Innocent?
No, but kids aren't innocent, they don't have to be anymore.
Explain that, what do you mean by that?
Why do you think kids are innocent?
By Kadeem Graves
clothing credits
Naima ribbed sleeveless pullover MM6 MAISON MARGIELA, velvet flared pants &OTHER STORIES
Sam white shirt underneath ZIMMERLI, white shirt on top JIL SANDER, jeans, bandana and ring MODEL'S OWN, shirt with knotted sleeve J.W. ANDERSON, pin stripe flared pants MINIMARKET,