Berlin from the Eighties till today: Mark Reeder, Furfriend, Nico Deuster of Killekill, the Creamcake collective, Sullivan and the newcomers Metoux, Lord Pusswhip and Jascha Kreft talk about the music scene in the city. What has changed? And: is the city still longing for young creatives?
If you've never seen Furfriend before, you've missed a thing. The duo from Antwerp only performs in nicely crafted werewolves costumes that are already a highlight for themselves. This look in combination to their stomping, bass heavy Techno music (listen to "Fistfuck" and you know exactly what we mean) makes them to one of Berlin's most infamous and exciting DJ teams. Here they've found an understanding new home – especially as they are strongly connected to the Killekill Gang that is known for its unique artists.
Tell us a bit about your music and your artistic concept.
We want to talk about taboos and package them in superficial tasty candy so people can't resist them. If you're just in for the candy that's ok too – at least you're pretty.
Why and when did you come to Berlin?
We came to Berlin because Antwerp's music scene wasn't fit for us… There are some small things going on, but too much entanglement – ok, to be honest we might have slept around too much and had to leave. Let's just leave it at that.
What was the biggest difference between Antwerp's and Berlin's music scene?
The size!
How would you describe Berlin's current music scene?
It's very vibrant and we love that it's so much about proper Techno at the moment. Unfortunately there is a lot of fame around now and that spoils people. We know Berlin from years ago and it was never about DJs drinking champagne in the backstage. So – it's great, but it's on a straight road to the dark side I am afraid.
How did Berlin influence your work?
We became much more Techno. Our tracks have become much darker and harder since we moved.
Why does your music match the city?
Because Berlin is all about sex, drugs and Techno, but there is a political component to the city too. From the outside it seems like Berlin is a cheap paradise, but people who live there really struggle to survive because if you have a job, pay is lousy. Our music is about all of this – so we feel very much at home here.
How do Berliners react when they listen to your music/see your performances in comparison to the audience in other countries/parts of Germany?
We quickly made a name for ourselves here and when we play in Berlin we can see that people understand us and what we are about. There are a lot of 'Freaks' here and they are the people we do this for. When our tracks are played on a Berlin floor people always go crazy. In other cities people it's more like 'LOL- he said cock and cum and pussy' people like it too, but they don't get what we're about mostly. You can tell that they just like it for the sexgiggles. Fine too you know, they might eventually get it.
One of you recently moved to London – what was the reason for that decision?
Work really – a dog's gotta make a living you know. It's fucking expensive, but you also make decent money
here. Also – English men are fucking hot!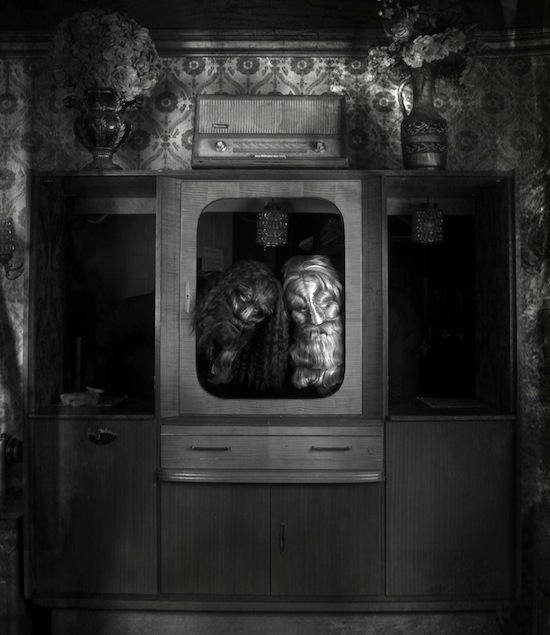 Is London the new Berlin?
No – London is London. If you are looking for a new Berlin look to Athens. It's gentrification safe for decades, rents are cheap, there is real struggle there and lots of space for art and music to evolve. People still have to get a bit more open – the gay scene and the music scene are weirdly disconnected there, but they will fuck and have beautiful kids eventually.
How did Berlin's music scene change?
It used to be more diverse in the 90s. It was more about moving forward and trying new concepts and the scene was much smaller. There weren't as many tourists. I lived there in the late 90s and it was always a family affair – you could go to Ostgut and always meet the same group of friends. You'd always feel at home. Today there is more money
coming in through the party tourists, which is good and bad. It gives us more opportunities, but unfortunately people don't use it to try new concepts much. I feel like all clubs are either trying to be like Bar 25 or Berghain which sucks. Don't get me wrong, these places are great, but they already exist! And they are good because they tried something new.
If you could change anything about Berlin regarding your life as an artist: What would it be?
Pay the artist proper money
bitches!!! And stop the party politics bullshit – people need to get off their high horses already. Oh yeah and stop pretending Richie Hawtin is cool.
Where do you go when you wanna party?
Mostly Berghain or the Killekill parties actually. We have a lot of friends who work there, makes the most sense. Erm – and Berghain has a darkroom…
Your Berlin hymn:
Schöneberg by Marmion
Your message to Berlin:
I love you and I miss you bitch. Wipe that make up off your face babe, you're pretty with all your jagged teeth and your disgusting food. Don't try to be something you're not. Do what you're good at and amaze people with your freedom.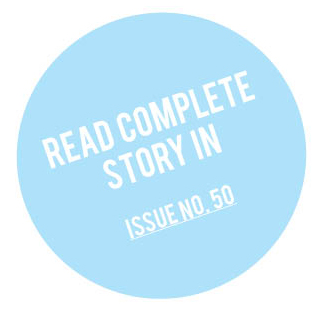 By Marieke Fischer