Photography Anna Victoria Best 
Styling William Barnes
Photography Assistant Holly Falcus
Styling Assistant Oisín Atiko
all clothes provided by Emporio Armani
Since the twenties Berlin has been an infinite source of inspiration for musicians from Marlene Dietrich to David Bowie and Depeche Mode to Nancy Sinatra. As well as many who came before her, Eliot Sumner fell in love with the city at the Spree. The young Brit started learning German and is even toying with the idea to settle somewhere between East Side Gallery and the Potsdamer Platz.
Even before her 10th birthday, she knew the complete "Never Mind the Bollocks …" – album of the Sex Pistols on the guitar. By 15 she had written her first songs. No wonder as she got artist genes: she inherited it from her father, rock icon Sting. Eliot Sumner, she has the same soulful raspy voice and musical talent. The preference for her solid black look comes definitely from her mother, actress and film producer Trudie Styler who has worked on cult classics such as Guy Ritchie's "Lock, Stock" and many more. Unlike most children growing up with famous parents, Eliot Sumner was never the typical celebrity kid but rather expressed herself artistically. Her lifestyle is far from glamour and luxury, the 25-year-old Briton does not spend her nights in fancy bars but rather in fucked up punk and techno clubs between New York City and Berlin. She wears no make-up, lives for dark movies like "Requiem For A Dream" or "Das Boot" and counts the German capital to her absolute favorite places.
Having released her first album under the pseudonym I Blame Coco in late 2010, another album appeared recently under her birth name. Eliot Sumner, for INDIE photographed in men's looks from Emporio Armani, talks about the dark side of love, creative escapism and the best kebab in Kreuzberg.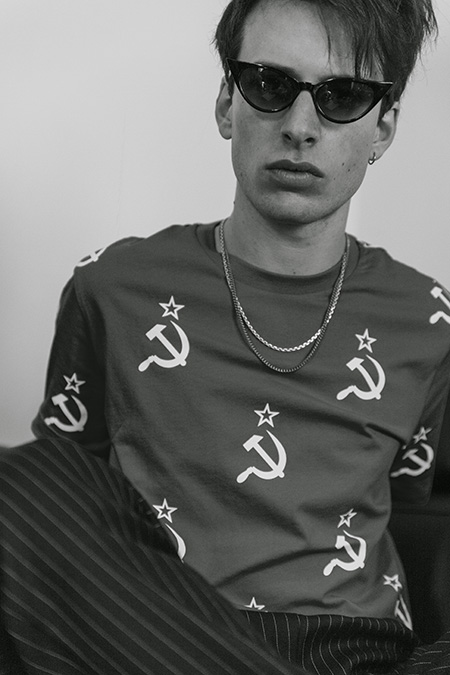 Before you released your new album "Information" you recorded another album that never came out. What was wrong?

Nothing was wrong with it. It was a little bleak because during the making of I've been very isolated. It was kind of depressive. A very slow and dark record. I still have all the songs, maybe I'll put it out someday. There's also a pretty dark undertone on "Information"! It's dark but in a different way. That's the only way I can write songs. I'm always drawn to the darkness. It's much more interesting than light hearted music. There are more layers you can go. Darkness is three-dimensional.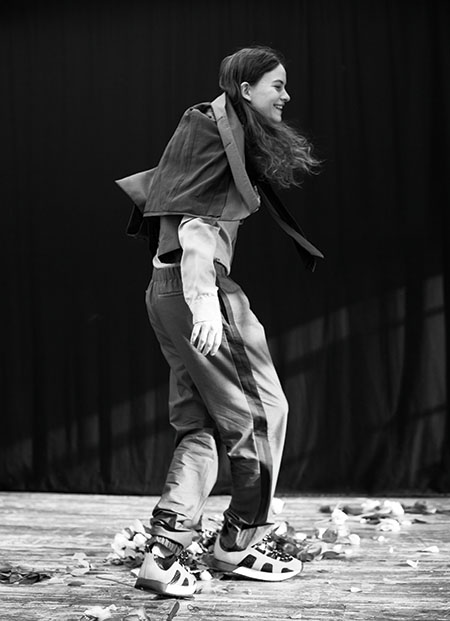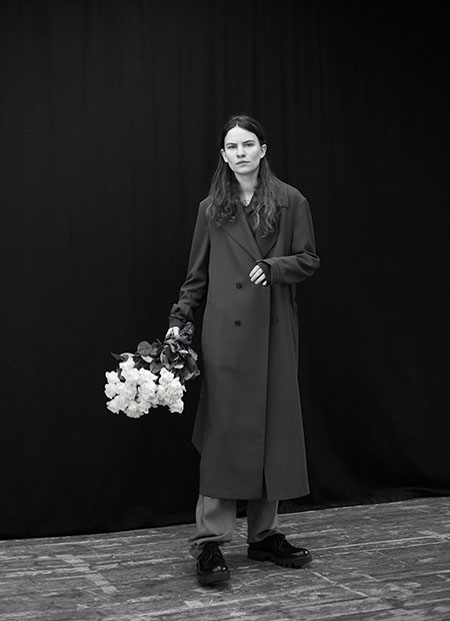 You're constantly on the go. Seems like you're an extraordinarily restless person!

I'm not much of a settler but rather an escape artist. I need to constantly escape places. I have this motor that drives me to just leave. Everything I have fits inside my suitcase. I'm not a very possessive person. I have a few things that I really love, everything else I just shed. Like a skin. It's very easy for me to relocate. Maybe that's kind of creative restlessness. I haven't really looked into it too much. Maybe I should ask a psychologist. I have music that's always the best therapy I think.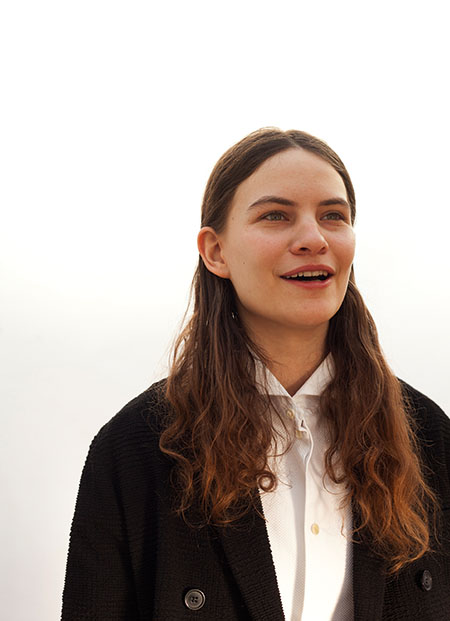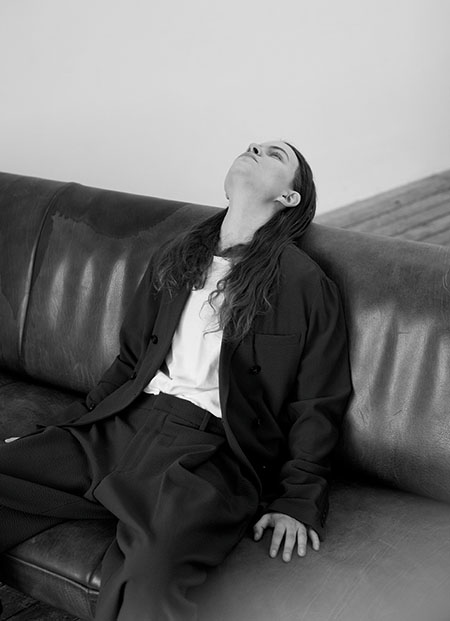 What's next? Any future plans you would like to reveal?
I just started writing for my next record. And I'm learning German. I think German is a very clear language. I have a connection to it. I'm trying to write a song in German at the moment called "Haustier" but it's quite difficult. It's kind of another project where I wanna do Punk Industrial German music. I have the "Duolingo" app on my phone and do two hours every morning. That's my "homework"…
Eliot Sumners latest album " Information " is published by Universal Music .
Words & Interview by Thomas Clausen