SADO OPERA is one of Berlin's craziest and most expressive bands. Known for their extravagant and obscene performances around town, SADO OPERA is on the front line of the underground scene presenting live concerts and DJ sets with dynamic show elements and hilarious magic tricks. Creating their own world of perception SADO OPERA lives for love and in SADO's world, driving the SADO-mobile and residing in SADO-palace. They are kicking off to go back on the road and we asked them to make a FREEKIN' FRIDAY tourbus mixtape!
First of all, lets start with who are you guys, and where all of you are from?
We are descendants of the Marquis de Sade (or his servant). All of us are from geographical Europe, planet Earth. 
Who is Marquis de Sade? 
Marquis de Sade was an 18-th century French philosopher and writer, famous for his libertine sexuality.
How did SADO OPERA get together? How long has the band been together?
We met each other travelling between St.Petersburg, Moscow and Berlin. And we are together for already 7 years. 
What does SADO OPERA do exactly?
We do spectacular live shows and videos. And we produce songs about different kinds of love.
What is SADO OPERA's motto?
We love you, we must be together!
3 words to describe SADO OPERA?
Pansexual, elegant and obscene.
Where does the band name come from?
It comes from our frontmen Colonel's thoughts. And his thoughts are usually so obscene and weird that it's better not to ask. But obviously it's somehow connected to our great grand father Marquis de Sade.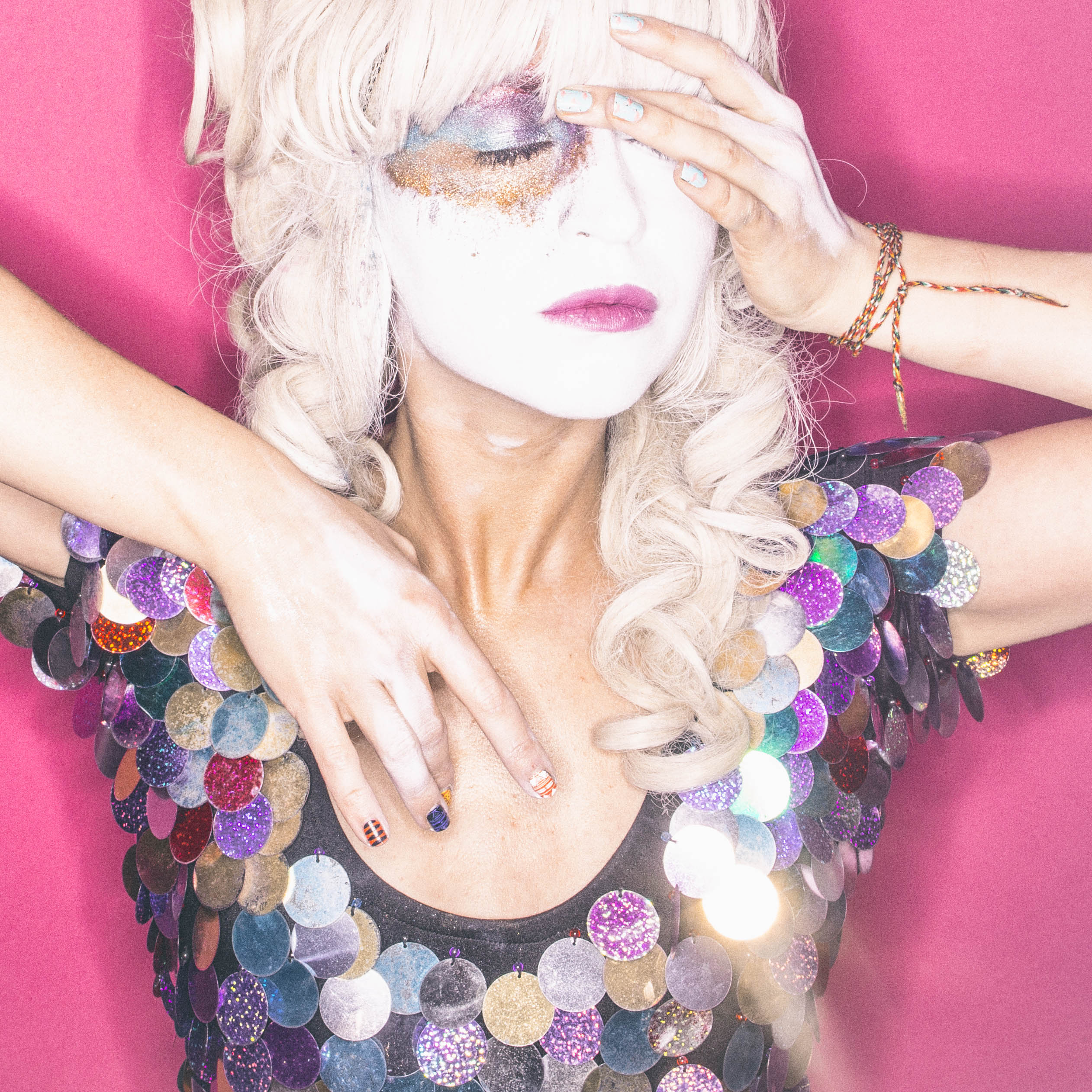 Biggest perk about being in SADO OPERA?
You get a proper love education and receive the secret knowledge of anal sex. Not the one that people usually think they have.

What is the secret knowledge of anal sex?
We get our inspiration in human naked bodies and especially anuses, always unique and special. Hidden behind underwear they are symbolising gender equality for us.
Greatest struggle about being in SADO OPERA?
Having to paint our nails every day and strong smell of sweat after our shows and orgies.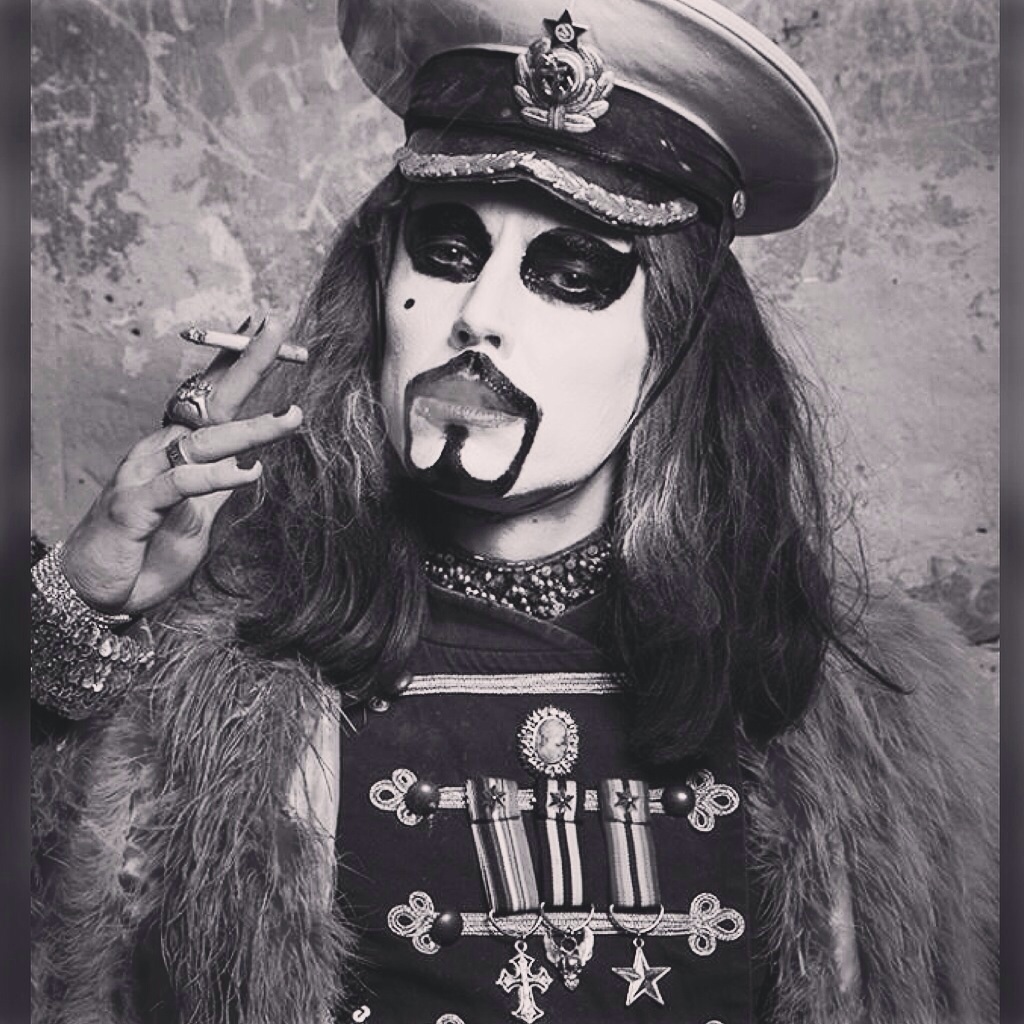 All time favorite gig?
It's so hard to choose. It's like sex: different with different partners. And even with the same partner each time it's not the same. Well, we had a lot of fun for sure at Fusion Festival, SO36, SAGE club and Berlin Alternative Fashion Week recently. 
You have a regular gig at Wilde Renate, how did this come about and what is the best thing about it?
Yes, we play at Renate pretty often and we have a mutual love affair with this amazing club. We should say it is not just a club – this is a wonderland. And every of our shows at this wonderland is unique. We do all sorts of performances there: from big live concerts to very unusual dj sets. Such as our new and special program SADO OPERA's Love Radio Show.
Can you tell us a bit about Renate TV?
It's Wilde Renate's monthly video project hosted by SADO OPERA. In these TV style videos we tell about latest Renate's news and events. Our frontman Colonel is the anchor and correspondent. And our Magic Doll is the weather girl. And in every episode we have special guests from electronic music scene.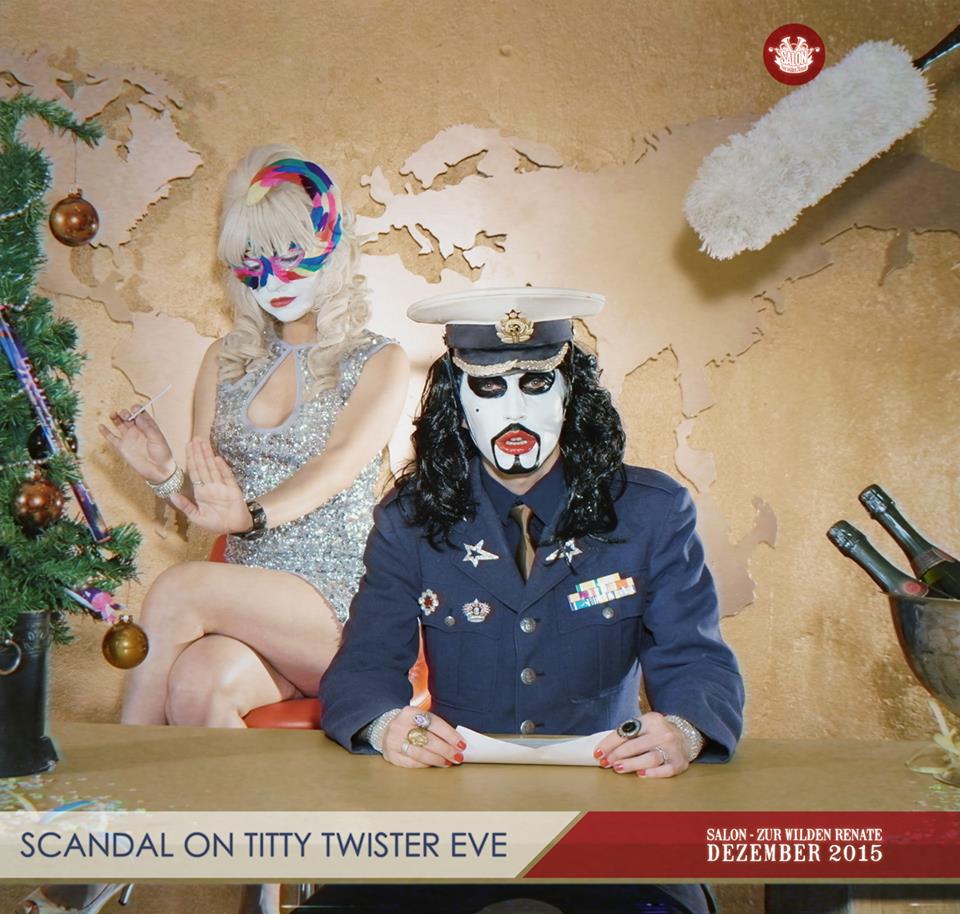 You say you live in SADO-palace, where and what is this?
Yes, it's true. We live in SADO-palace and we even drive nothing but the SADO-mobile!
We don't believe in any boarders. Countries, genders, sexuality… Anyone can be our lover, any country can be our homeland and any palace can be our SADO-palace. Even a hotel room. But if you want to know the exact address, have it please: Liebestrasse 1, 6969 Berlin.
Favorite spot in Berlin?
Every member of the band has it's own.
Magic Doll's favourite is Bahnhof Zoo.
Our drummer Mr. Adolf loves gay cruising Tom's bar at U-Nollendorfplatz.
Our bass-guitarist Wild Man is a big fan of KaDeWe.
And our frontman Colonel stays all the time at SADO-palace to wash dishes, do laundry, clean rooms and cook a dinner till everybody comes home to eat and make love.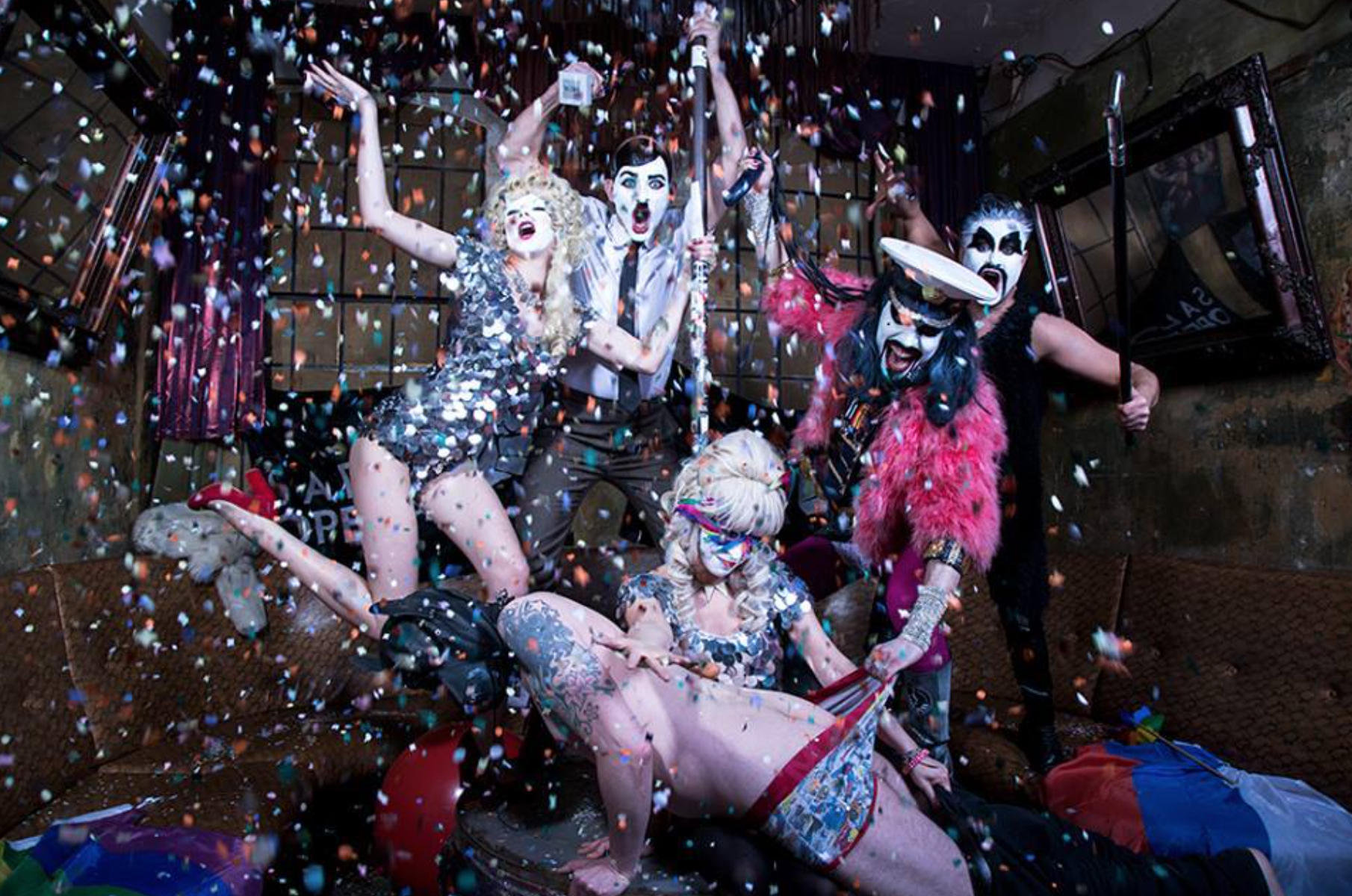 Song of the day?
Emotions – From Toys To Boys 
Finally, what is in store for SADO OPERA next?
4 new songs and 2 new videos are cooking at the SADO-kitchen right now. And we are pretty excited to play in July at YO!SISSY, Berlin's international queer music festival. And we are also going on tour to Austria, Italy and France soon.
Wanna see them play? SADO OPERA is a resident band at Wilde Renate so visit their website and find out when their next show is HERE!
By Indiana Voss