Ziúr is a Berlin based Producer / DJ. Having a political opinion that she is not afraid to speak up about, the female DJ has played shows along the likes of one of our fave rebels PEACHES. Working as part of  an  international network of female DJ's called SISTER, Ziúr is doing her thing making tracks and playing shows. We got the chance to have a chat with this openhearted lady and talked misogyny is the music business and much more!
First of all, lets start with the basics: who are you, how old you are and where are you from?
I live in Berlin, if I just knew who I was, I'd tell ya…
When and why did you start DJ-ing?
The first time I ever DJ'd was probably early 2000s just for fun. Then I liked the fact that I can get paid for doing this, but then sometimes when you do shit for money it's not fun anymore. I was also doing other music projects and playing shows and things like that. Recently I'm so inspired by music again, in a way that makes me elaborate and find new music, work in new ways and create things that feel unique. I've been through a shift and it makes me really excited for what's coming.
Do you remember the first track you ever made yourself?
You mean back in 92, rocking a guitar? The first track I 'produced' I remember well. I wrote 4 tracks in one week and performed them, it went well and I just kept going with it. Now usually it takes weeks to work out one track.
Where does the name Ziúr come from?
It comes from an inner emotional stand, coincidence and a full moon.

Ziúr and Peaches – Photography by Alexa Vachon
How did you get in touch with Peaches?
Initially we met through friends but artistically it started when she picked me for an event called "ex-patriarch generations" done by Joey Hansom in Berlin, where established artists pick a newcomer and do a show and an interview together. After that she just held on to being supportive, took me on tour, asked me to do a remix, etc.
What was the best thing about working with Peaches?
Peaches is no bullshitter. She sticks to her word, is an outstandingly smart, positive and supportive person. I can absolutely see why she's so majorly successful, she's down to earth, a hard worker and extremely talented. These are all qualities that blew my mind on many levels. Then, of course, she's a pioneer and a strong woman.
What is the biggest challenge being Ziúr?
Probably trying to work in an industry run by white males.
What is the biggest challenge being Mika?
Not getting too personal in interviews.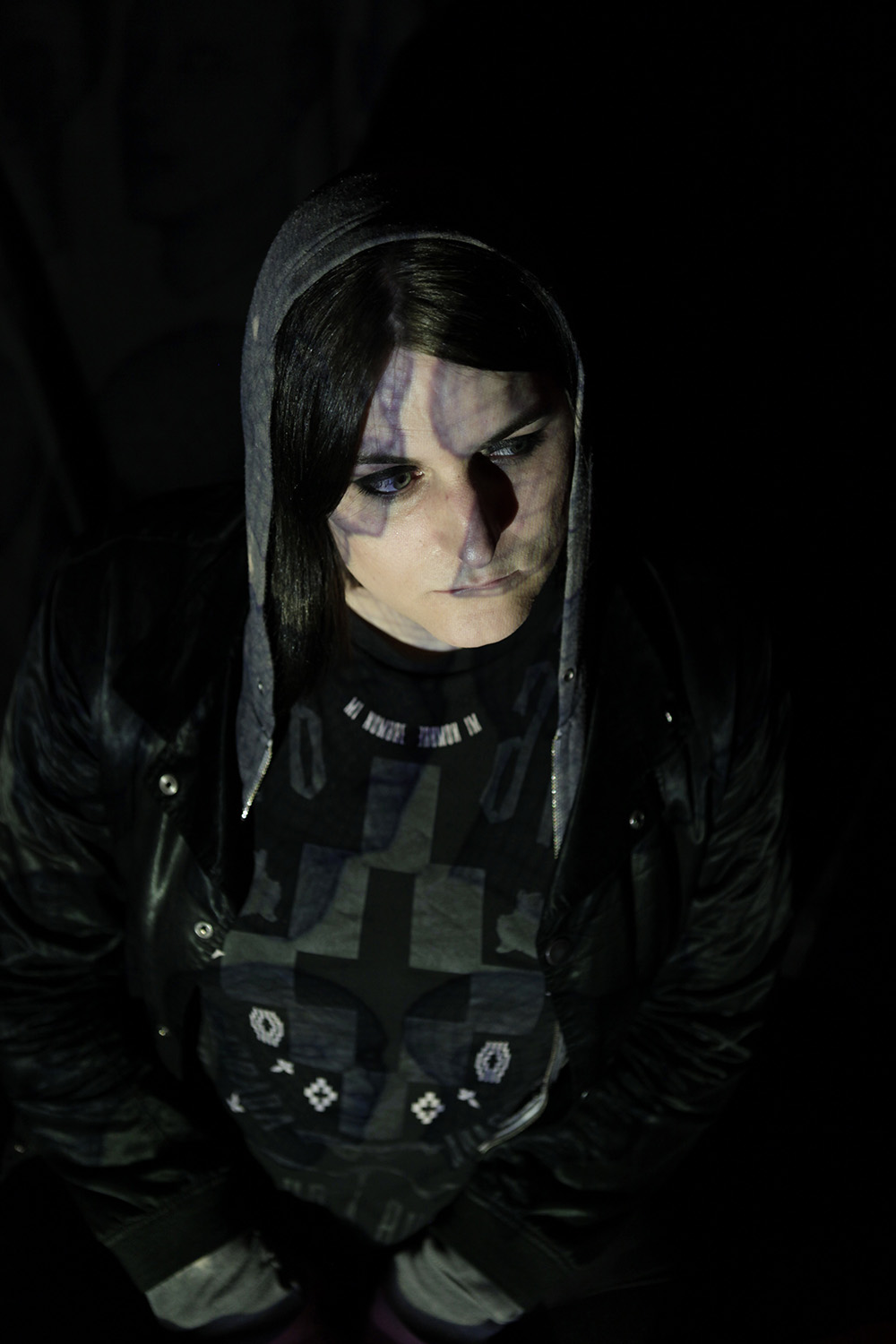 Photography by Claudia Kent 
How did you get involved with SISTER and can you tell me a bit about the organisation?
SISTER is an international network of female identified and non binary producers and DJ's all across the globe set to exchange and connect. SISTER just works through invites only so basically I got invited by a Stockholm DJ that we just booked for our party a few weeks before. I am really amazed by the grassroot approach the group has and that also it was initiated by a person who is basically half my age! I'm so stunned on how perspectives changed throughout different generations and that the younger people very often just incorporate certain, now seemingly normal ideas that we've been fighting for over the last decades. There's a whole new approach towards feminism, gender, racism and other forms of oppression. Even though the world turns shit and I'm slightly pessimistic about what's gonna come, these are the moments when I'm filled with hope.
All time favorite gig?
When I played my parents 60th birthday party – couldn't get any wilder than that, really.
Biggest perk to being a DJ?
Getting to break people's hearts constantly by refusing their requests.
If you hadn't fallen into making music what other profession would you have done?
Probably I'd be an astronaut by now.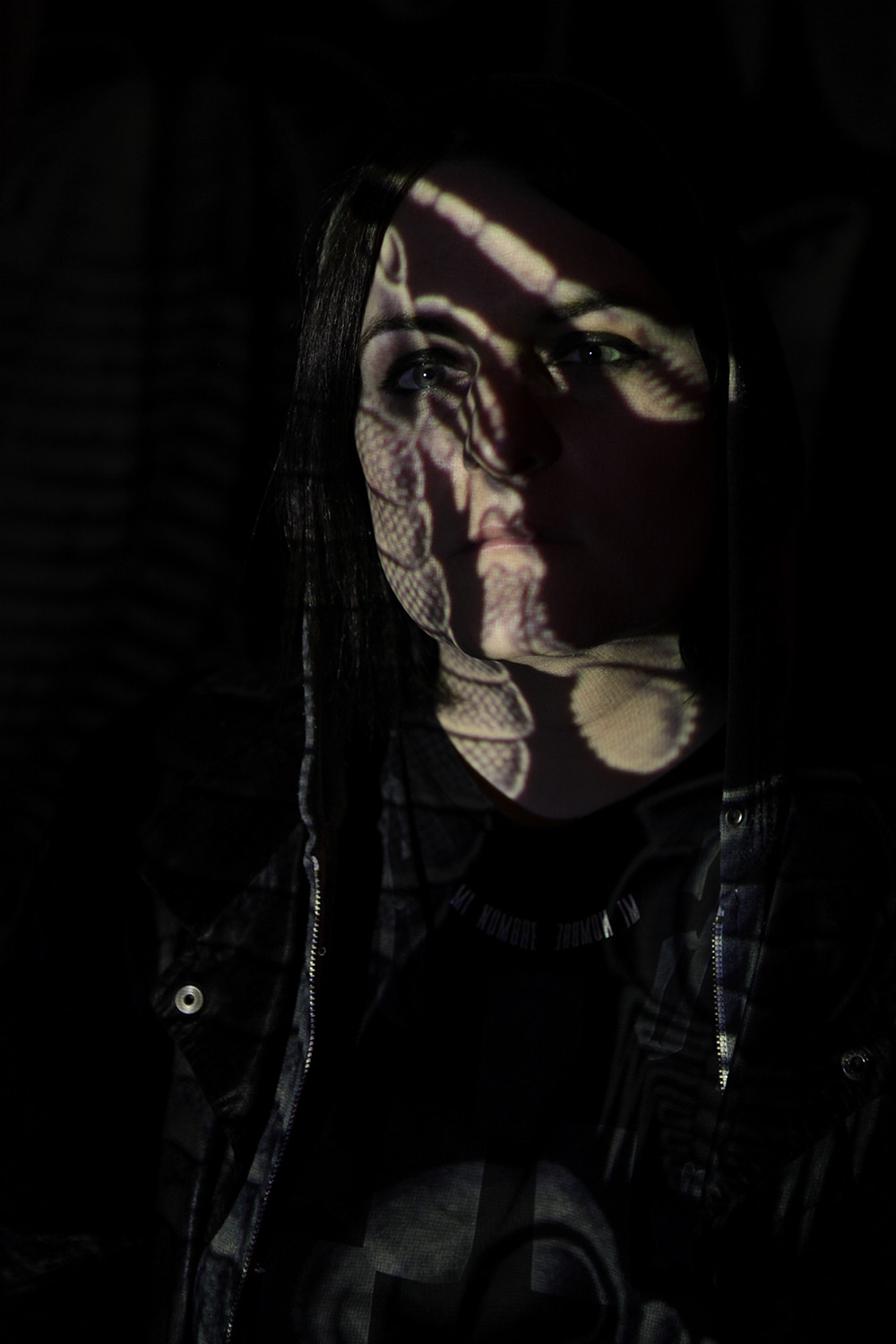 Photography by Claudia Kent 
3 items you can not live without
A driving force, my hearing & nutritional yeast.
Favorite spot in Berlin?
Could be anywhere really as long as I'm in the right company and mindset. I guess I'm more into meta-spots. Preferably a sunny one.
Song of the day?
Rin – Fake
Listening to your girls night out playlist, what kind of an atmosphere should we imagine?
The atmosphere… hmmm… I guess I'm drawn to darkness in music, diversity in general and always feeling comfortable with a little bit of edge and inaccessibility. Pop music all happy happy feel can basically suck it.
Check out ZIÚR's SOUNDCLOUD & FACEBOOK
Feature image by Stefan Fähler
By Indiana Roma Voss