We are pretty sure that if you are into art and are Berlin based, you will already have a full schedule for this upcoming weekend. For the ones that don't know what we are talking about – name says it all – it's Gallery Weekend in Berlin. That magical time of the year when all the galleries open their doors for the weekend and show some pretty legit good work.
We compiled a list of our absolute highlights and places you will most likely run into us enjoying great art.
The Melting Black by Carla Chan – STUDIOLO Berlin
Presented by INDIE Magazine
Chan lives and works between Berlin and Hong Kong. Carla is known for often creating an immersive video experience and this show will be no difference. Chan will present her specially conceived new work: The Melting Black. 'The Melting Black' is a multichannel video installation that visually explores tidal movement unfolding in space. Everything will be displayed on five video monitors, each with a slight offset of distance and scale, a seemingly coherent but erratic spatial and kinematic experience is generated.
Attend the event on FACEBOOK!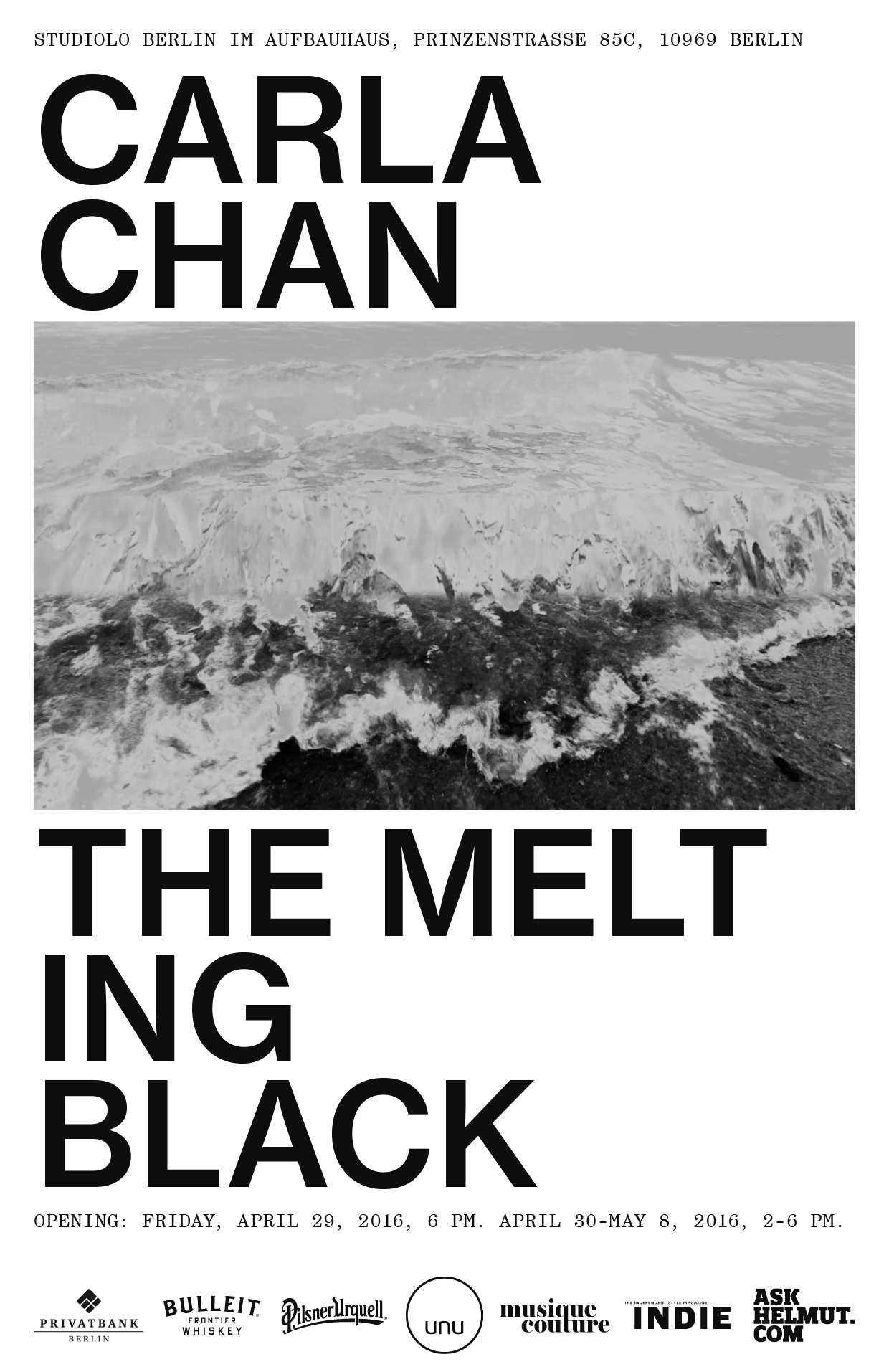 Wolfgang Tillmans – Galerie Buchholz 
Wolfgang Tillmans is just… he is just magical! The sensibility he possesses in his work, the lusciousness, the beauty… Tillmans is one of the true great photographers living and working in this day and age. In the mid-'90s, he became well known for portraits and images of youth culture, he was Hedi before Hedi. But these days Tillmans turned to a more abstract vision – he is producing pictures directly in the darkroom, most often without any camera whatsoever. Tillmans' work – like the images he created for Berghain, made for Panorama Bar and hung above the dance floor for five years – is truly iconic. So say no more – this is a must.
Visit the galleries website HERE!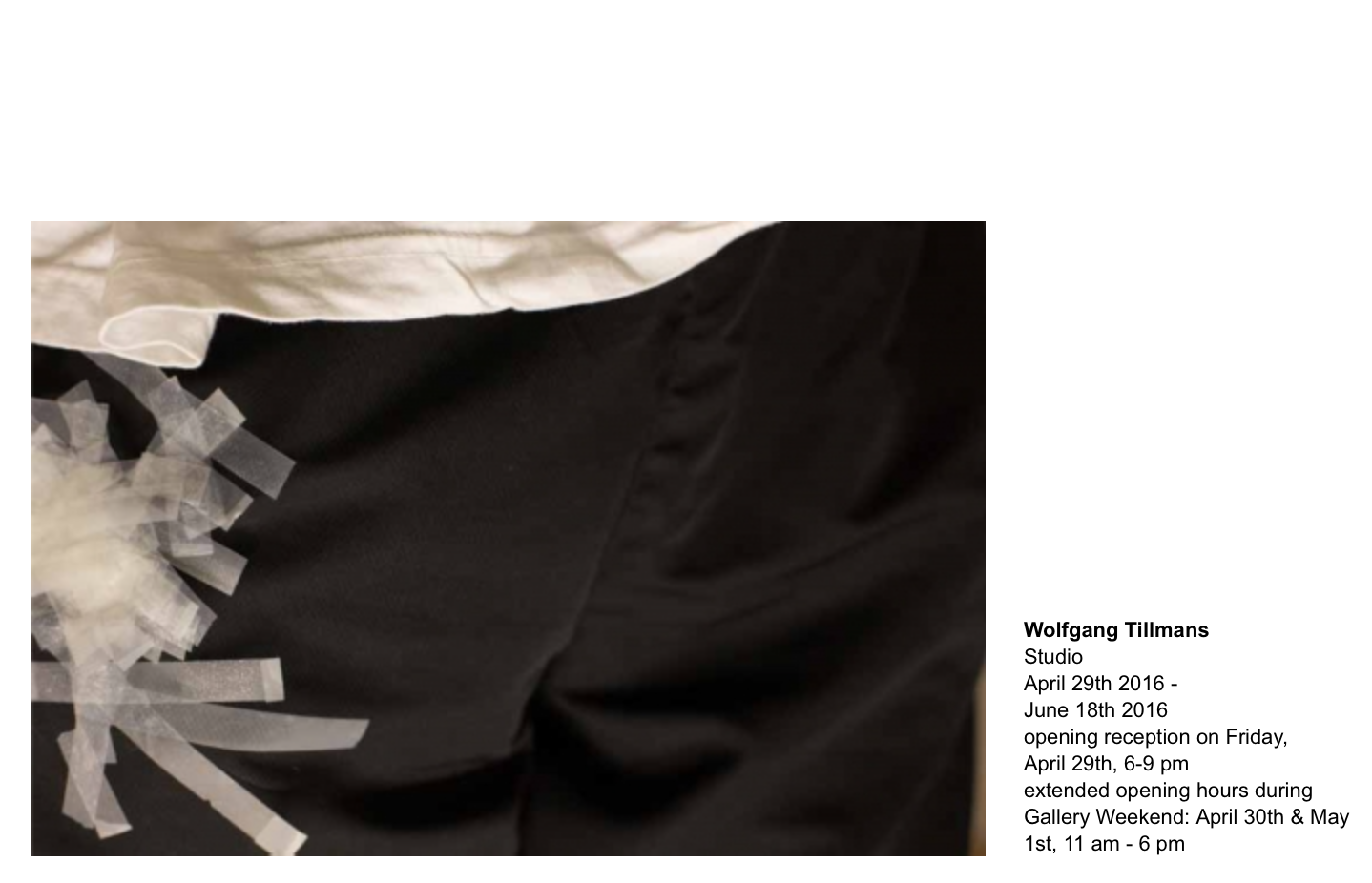 Jerry Hsu – HVW8
Jerry Hsu is that super cool pro skateboarder that is funny, shy (OK looks shy – we don't really know what he is like in real life) and quirky. His Instagram name is @internetfamous, his nickname – is or was –The Asian Elvis and he is 34 years old… facts! Jerry lurks and takes photos, cool photos, photos that you can see if you visit HVW8 gallery, and we highly recommend you do. Cute skater boy crowd guaranteed.
Attend the event on FACEBOOK!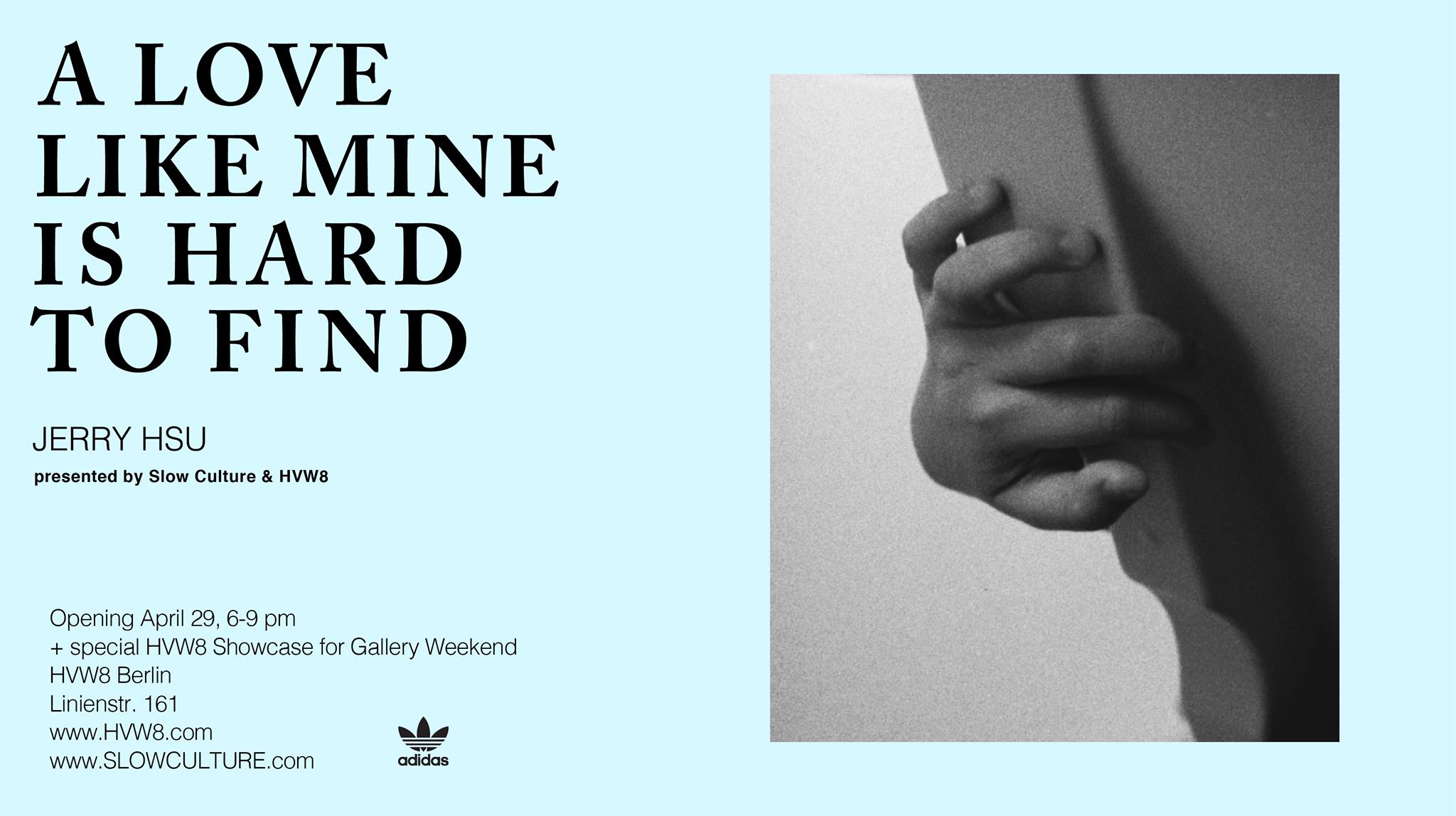 Cy Twombly Photographs – Galerie Bastian
Cy Twombly needs no explanation. Painter, master, legend, Basquiat's inspiration…. Even though everyone knows him from his masterful paintings, Twombly from his days as a student at Black Mountain College during the early 1950s until his death in 2011 at the age of 83, captured his daily life in photographs. Gagosian writes:" Beginning in the early 1990s, Twombly used specialized copiers to enlarge his Polaroid images on matte paper, resulting in subtle distortions that approximate the timeless qualities of his paintings and sculptures with their historical and literary allusions." Twombly's work in any form should be seen by anyone, he was truly one of the greatest.
Attend the event on FACEBOOK!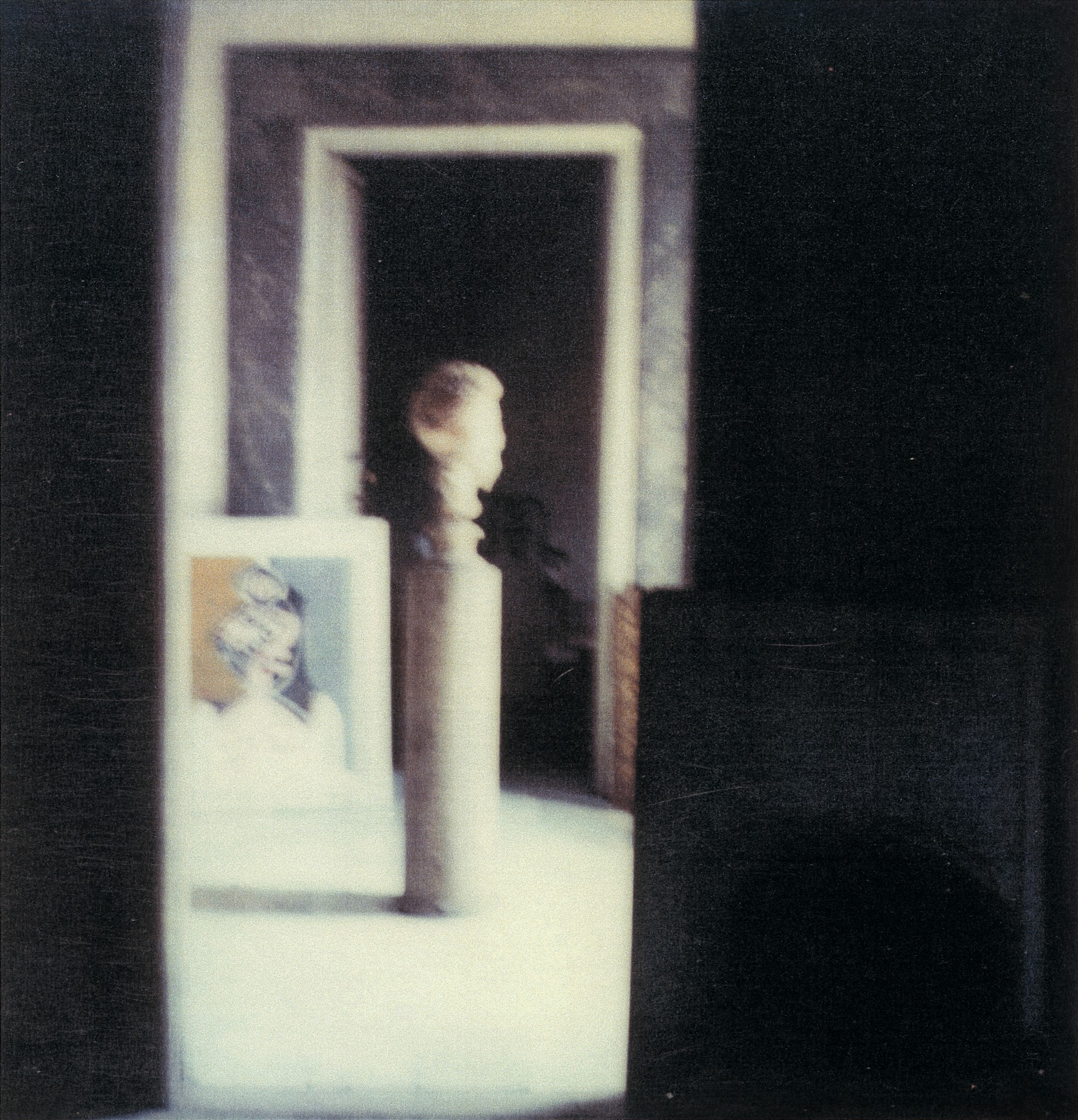 H. Hödicke – KÖNIG GALERIE's Dessauer Strasse location
Neo-expressionist painter K. H. Hödicke's exhibition will take place in KÖNIG GALERIE's Dessauer Strasse location, which used to be Hödicke's studio in Berlin when the city was still divided, and which will reopen exceptionally for the occasion. K. H. Hödicke has a very versatile body of work, he plays with media in forms of painting and sculpture to objects and film. K. H. Hödicke has influenced countless young artists and has left an enduring mark on the Berlin art scene.
Attend the event on FACEBOOK!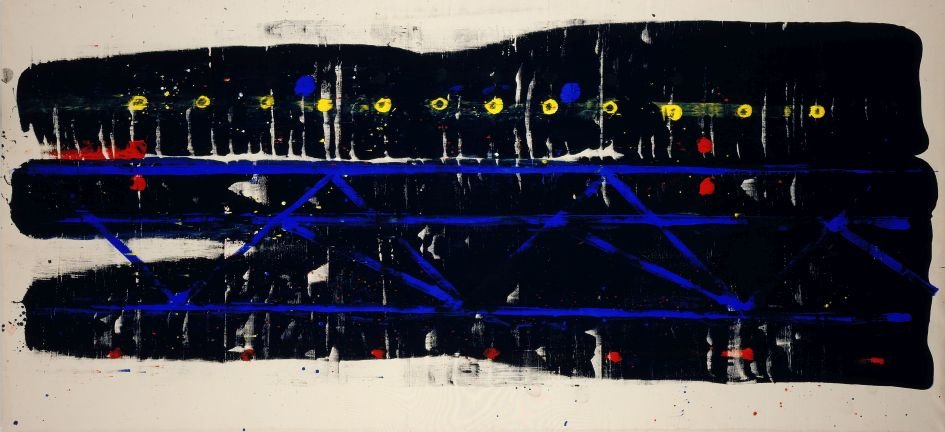 Mike Bouchet, 'Bounty' – Peres Projects
Mike Bouchet was born in California, at the age of nine moved to Spain for four years and since 2004 he has been living in Frankfurt. During his career, Bouchet has spent his time examining consumer culture and its limitless products. He likes to explore his own emotional context and reaction to our 'wonderful' marketing world. Bouchet is represented by Javier Peres, who has pretty impeccable taste when it comes to who to represent and show, so this will probably be good, really good.
Attend the event on FACEBOOK!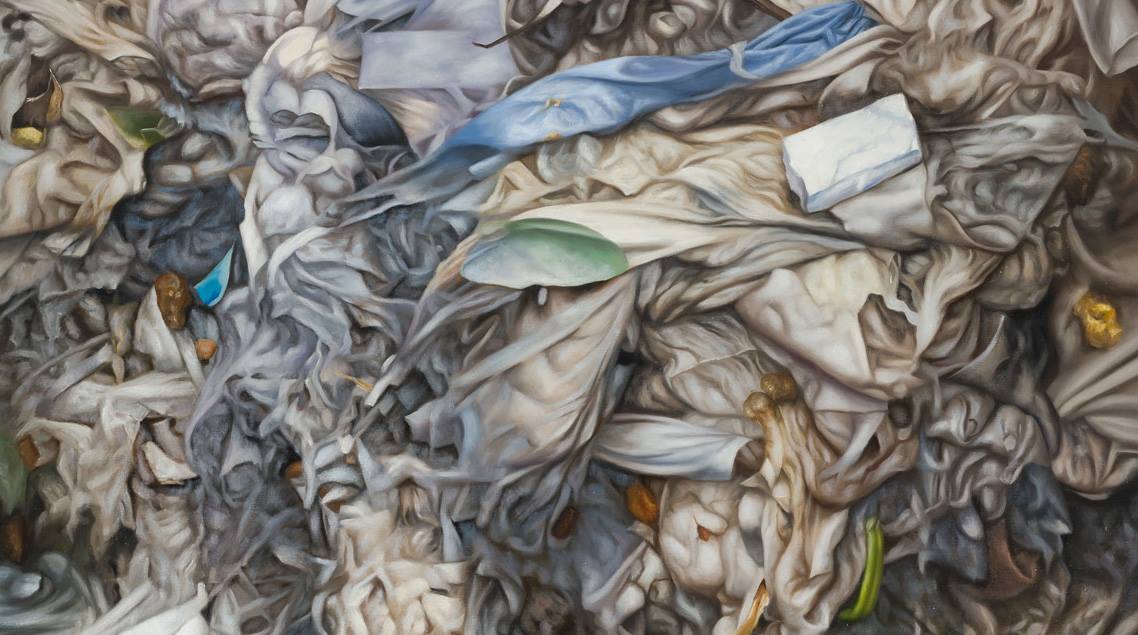 By Katja Horvat