Photography Lotte van Raalte of HALAL Amsterdam
Styling Lisa Dymph Megens of House of Orange
Resident of South Africa's Cape Town our girl and 23-year-old model Mwinji, sat down with us and talked hopes, dreams and the modeling business. Hailing from her native land Zambian this fresh faced model has worked with a variety of cool local South African brands like Mungo & Jemima and Sitting Pretty.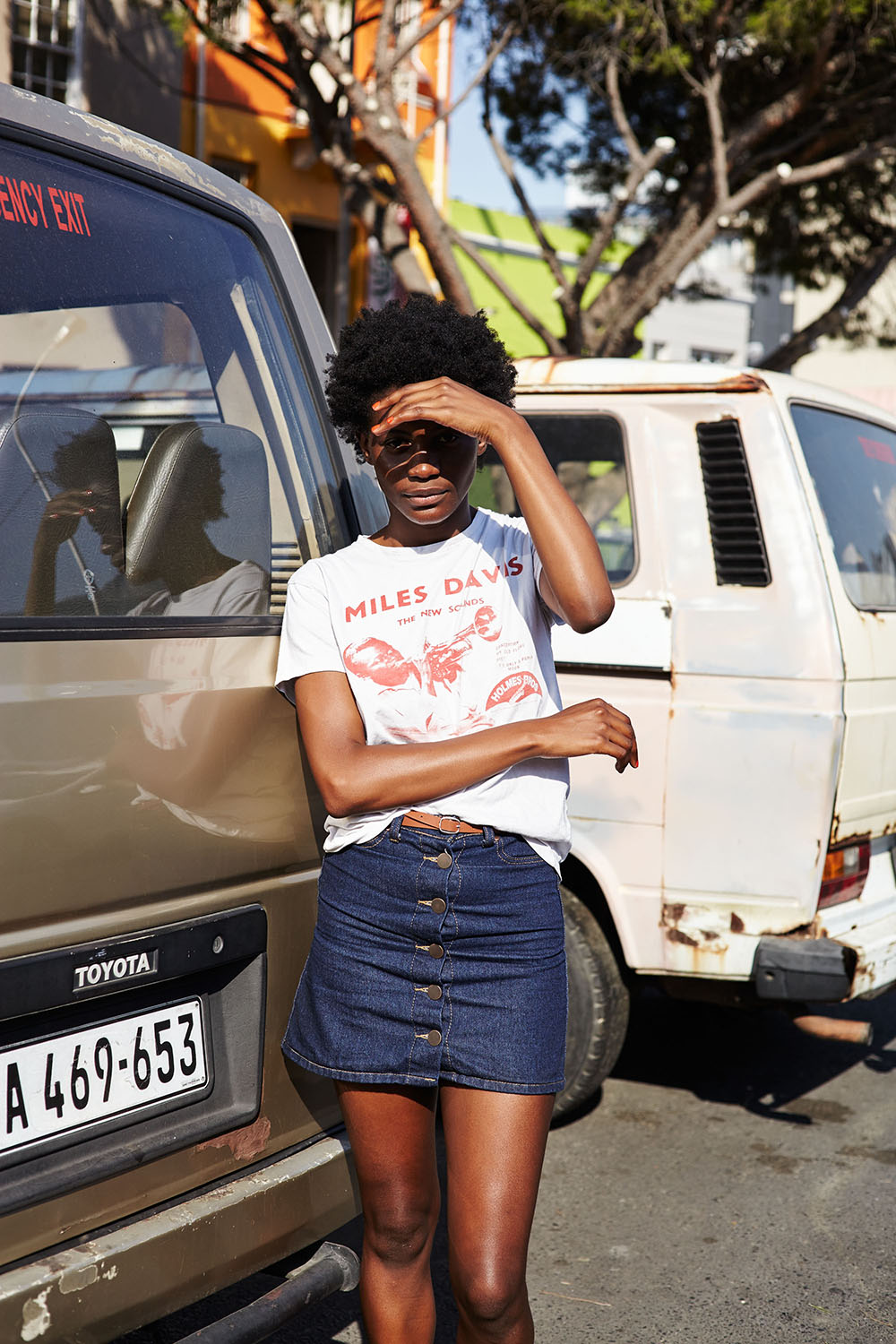 How did you get into modeling?
My friends were always encouraging me to be a model and I liked the idea so I sent some pictures to a few agencies and things just sort of went from there.
What's the best thing about living in South Africa?
Things are always happening, there's always change in the air and so many people with so many different stories.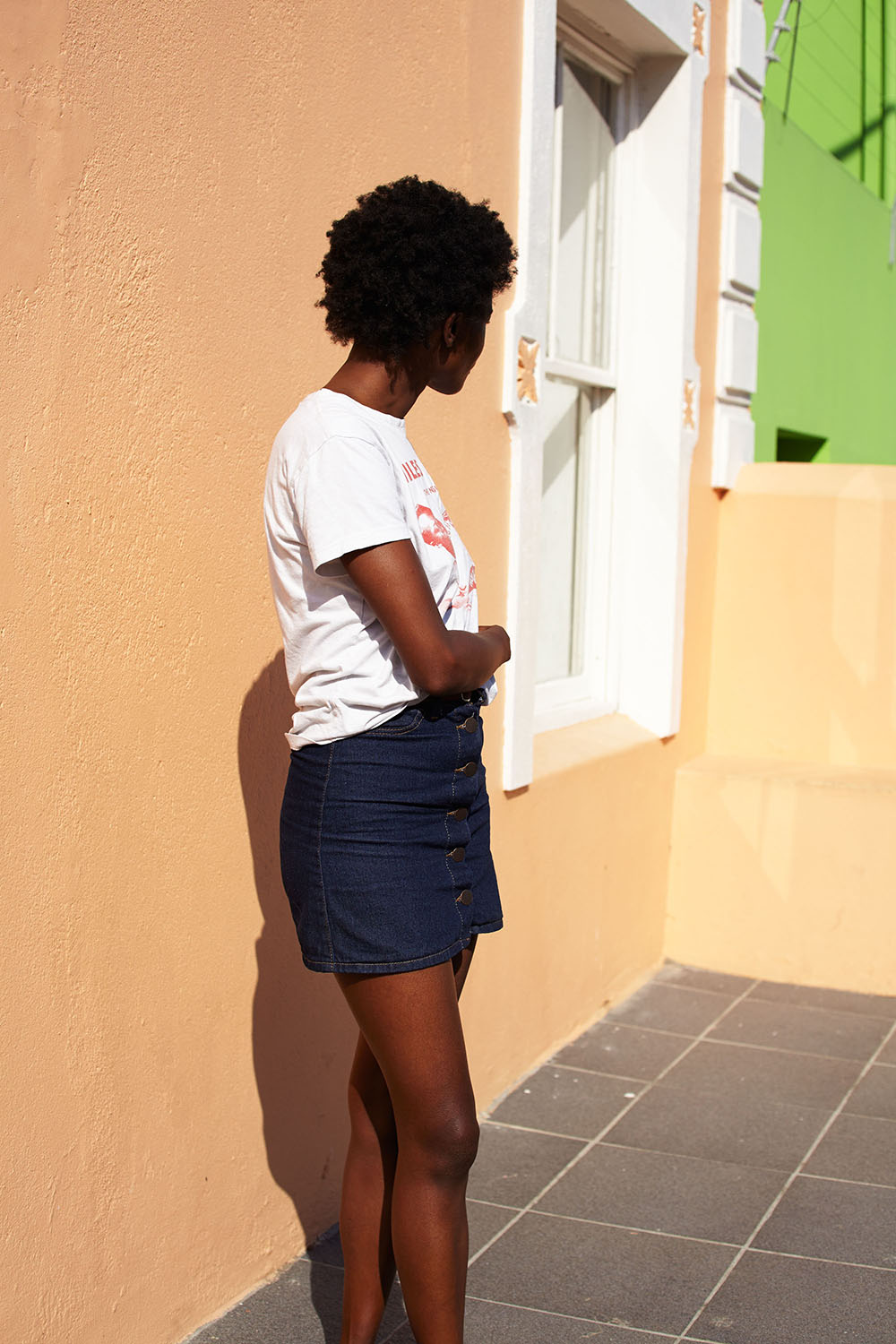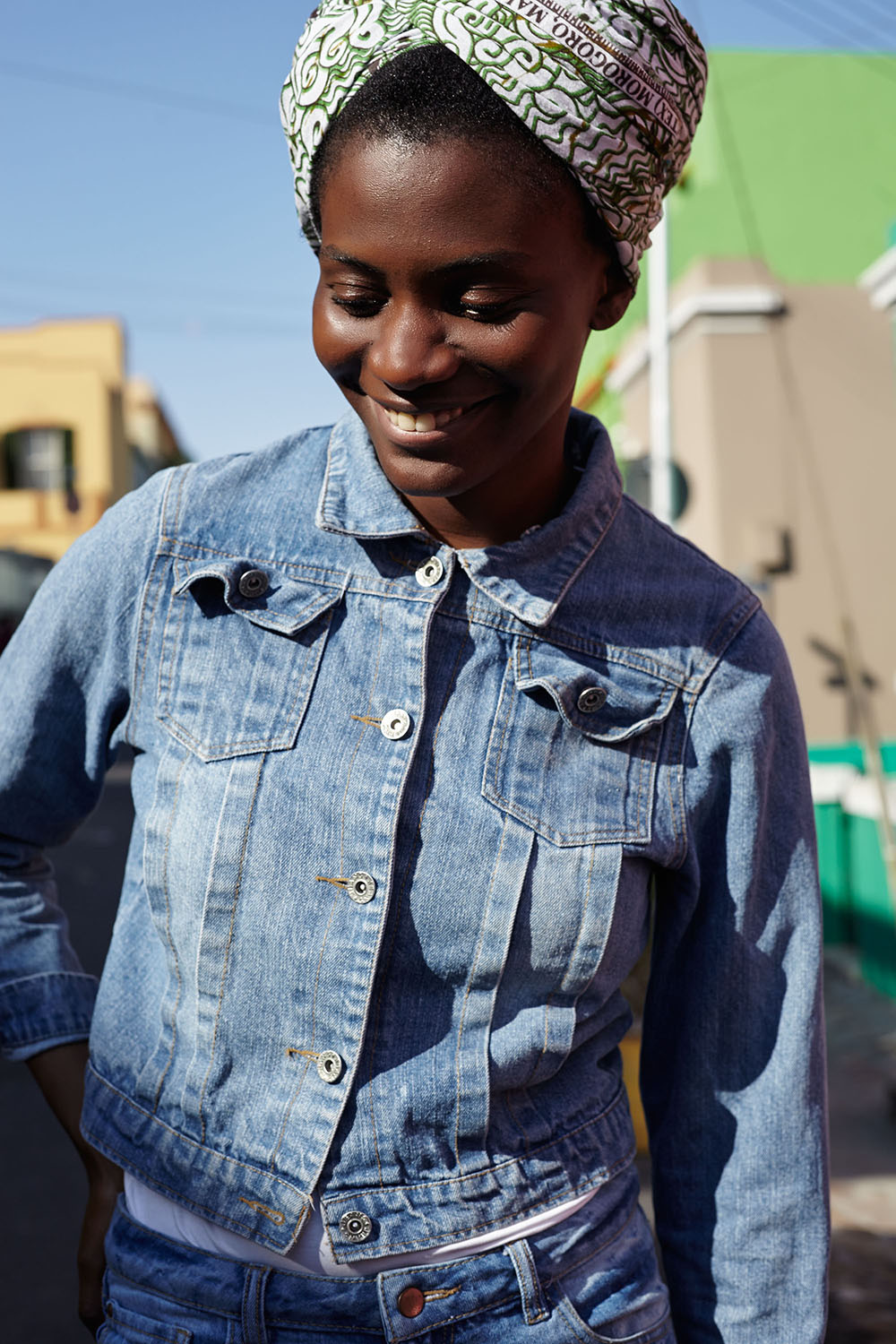 Designer/ brand that you would love to model for?
There are so many but I would have to say Diesel and well, pretty much anything to do with denim.
If you could go on a date with any celebrity/model/dead person who would it be?
Chiwetel Ejiofor.
You've won the lottery, what's the fist thing you are going to do…
Go to the bank and pay off everyone's student loan. And I would definitely set up a scholarship or fund for women studying in the Arts with everything from photography and writing to philosophy and sociology. I believe everyone should have an opportunity to do what moves them without money stopping them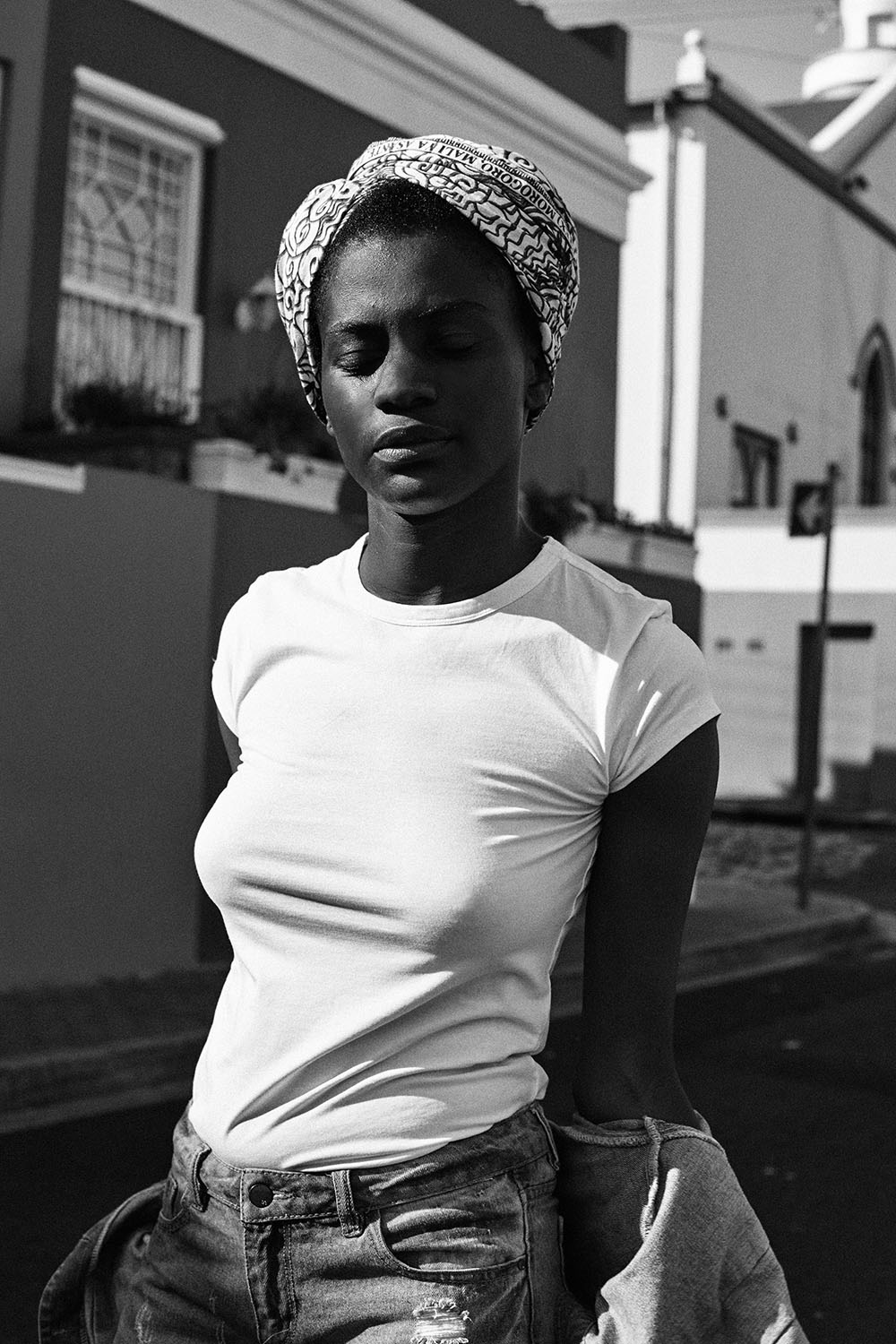 Favourite past trend?
90s halter neck crop tops.
All time favourite movie?
Erin Brokovich
Describe your childhood in three words?
Colourful, Curious, Quiet
What's the biggest challenge you have being a model?
It is so unpredictable but at the same time that's what makes it exciting.
What is the one thing you would like to see change within the fashion industry?
More models of colour from all parts of the world, in different types of shoots and for a range of designers. Generally just more diversity and empowering representation.