Photography Lotte van Raalte of Halal Amsterdam
Styling Lisa Dymph Megens of House of Orange
Make-up & Hair Charlotte Niketic of House of Orange
Full of life and super quirky is this week's model to watch Mbali, from South Africa's vibrant city of Cape Town. Having initially been scouted in a shopping mall, the 18 year old girl didn't take the thoughts too seriously, until further proposals where she looked into it herself and no surprise that she was signed in no time. Despite the circumstances that one tends to find in the African city, Mbali remains focused, proud and eager to keep her career rising.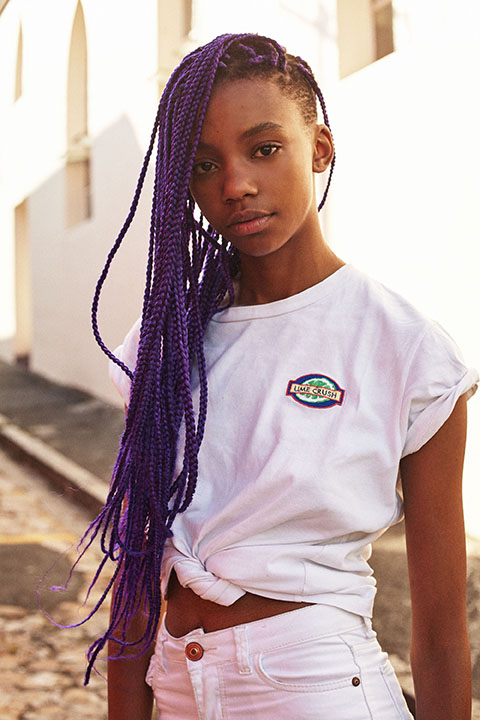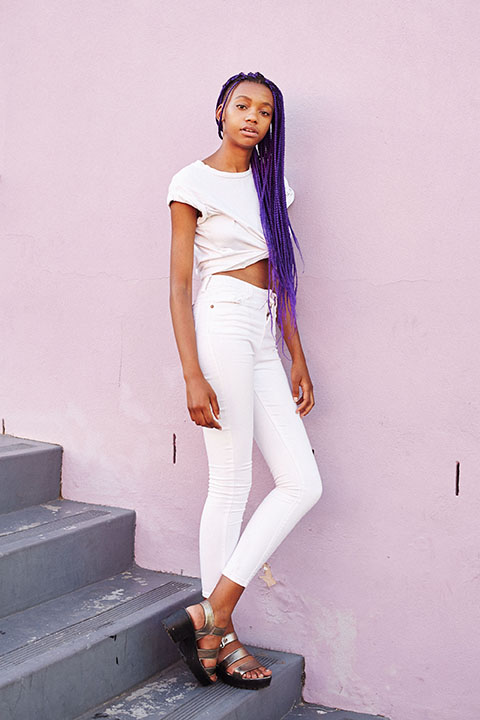 Who have you modeled for so far?
I have done a couple of things but a few of my favorites would have to be MRP, Superbalist and I also did a show for Jenni Button.
Who would you love to model for? 
Definitely Yeezy, I admire his creativity. I am also quite a fan of Alexander Wang and Moschino.
Dream date?
DON BENJAMIN any day, anytime, and place.
If money played no role, what's the first thing you would do tomorrow?
Travel! I would probably buy a ticket to a random place- whatever is available first! 
What's the best thing about living in South Africa at the moment? 
There is so much, but the best would definitely have to be how young creatives are starting to appreciate one another and helping each other out in the industry.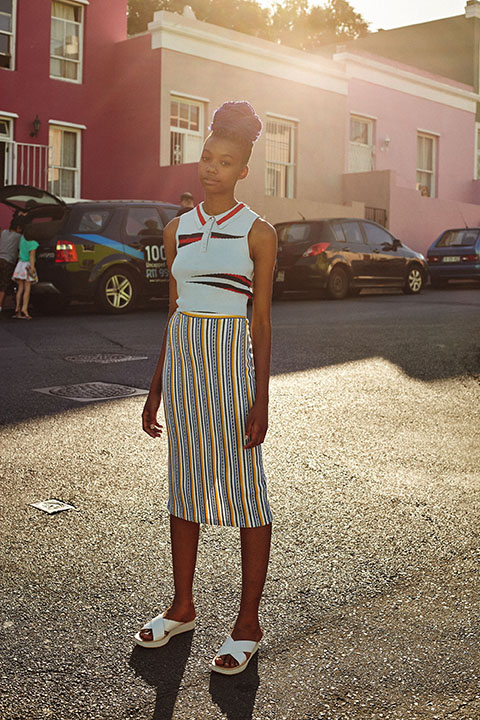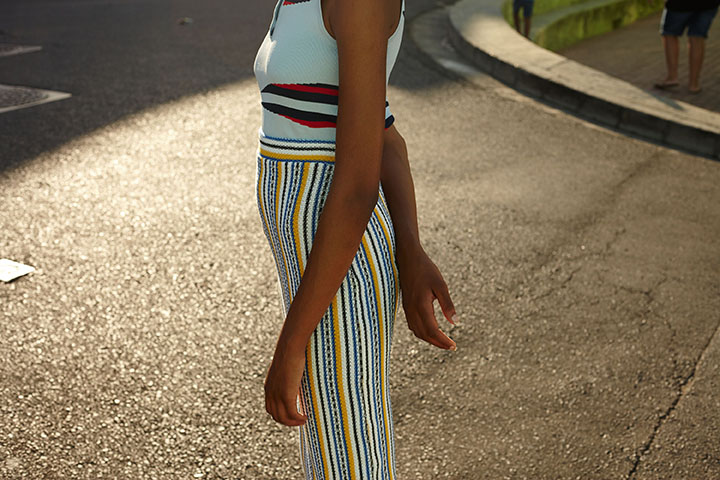 Favorite past trend?
Oversized jackets like the ones Will Smith used to wear back in the day.
All time favorite movie?
The Parent Trap
Describe your childhood in 3 words? 
BEST TIME EVER
What's the biggest challenge you have being a model?
My hair, most of the time I have really crazy idea's in mind but they don't really work out for what the designers are looking for…
What is one thing you would like to see change within the fashion industry?
Firstly more diversity. The helping young designers of all colours with building contacts and networks, so they can branch out and meet their career needs to become successful.
By Olive Duran