Photography and Text Pernille Sandberg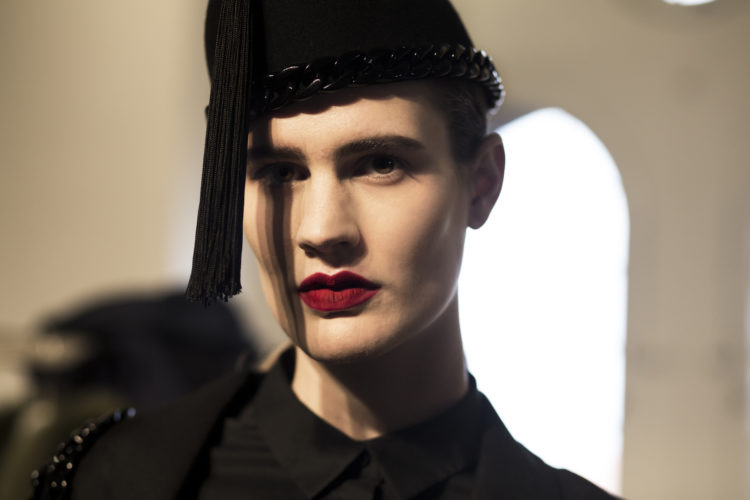 It is not a secret that fashion possesses the ability to translate global events, subcultures, cultural trends and lifestyles that affect the world's citizens. In fact, this creative analysis executed by the fashion industry is what makes fashion so interesting and bewitching season after season. The Danish womenswear designer Maikel Tawadros is no excuse. This season he presented his most mature and clean collection to date and through this personal milestone he proved himself as an inevitable designer that deserves to be heard.
"I think I evolved quite a lot. My collections reflect a time, a period, an emotion, a state of mind – with that said I've grown a lot. I try to challenge myself each season with new techniques, dare a little more but all in with a more commercial sense. If you look back at my first show during Copenhagen Fashion Week AW14 until now you can see a big development but I think I've managed to maintain my DNA but in slightly more mature version.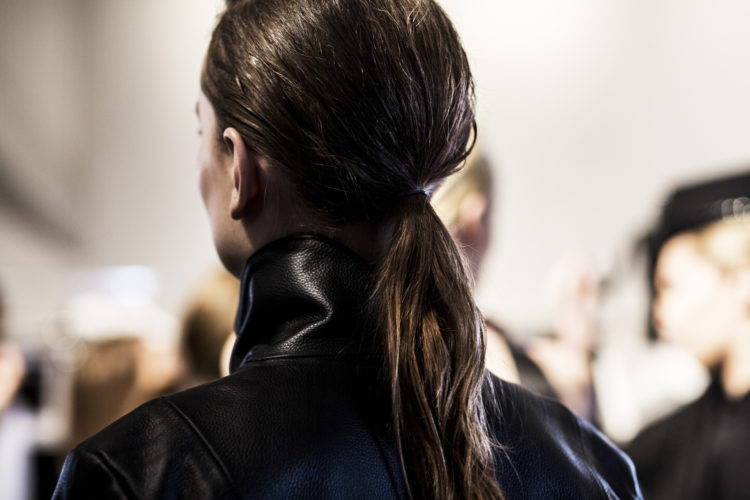 Flecked wool, heavy epaulets, velvet and elegant hats shaped his collection and was spiced up by lighter silk chiffon. Many pieces had military uniforms from World War II references and were inspired by the post-war woman who can speak up for herself. In other words: this collection is inspired by women who carry themselves with strength and power when living through adversity. It can be translated as a comment to the challenges that are affecting the global society right now. A muse of Maikel that keeps on inspiring him is the Danish model Julier Bugge. She has been modelling for him for seasons and represents the stories he wants to tell through his design.
"I remember the first time I saw Julier. It was in Vogue or something where she was the face of Balenciaga's SS(something) campaign. Julier is stunning, very very very down to earth, funny, has the most amazing face (and cheekbones) and she is a little bit older than some of the other supermodels which makes her more experienced. She has worked for some of the biggest houses such as Louis Vuitton, Balenciaga, Saint Laurent etc. She knows what she is doing in front of a camera and on the runway – which is fantastic! Julier has also become my friend – I think we complement each other very well (personally)."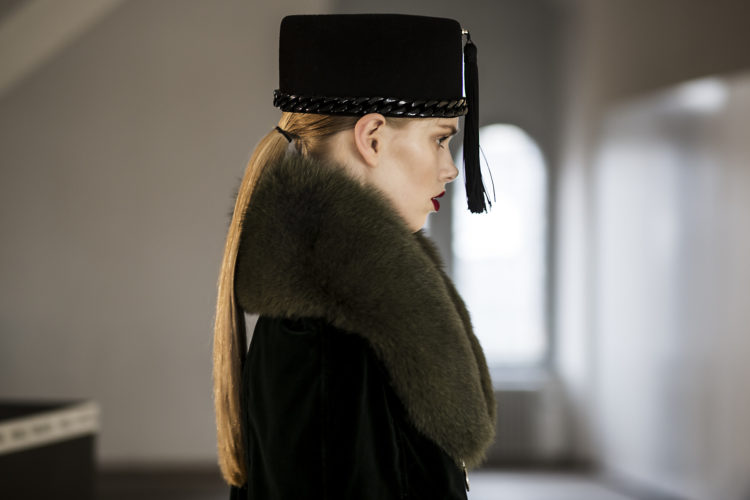 Many of the pieces have a masculine heaviness to them. Maikel Tawadros twisted his collection by presenting genderless pieces and once again, by playing with both masculine and feminine elements in once, hit the mark of the world's newer voices. That all the models were wearing dark, red lipstick is one vital element, but the entire collection was much more classic, elegant and sophisticated, as if the designer had refined his vision to the fullest for his 5th catwalk show for Copenhagen Fashion Week through visual development and precise tailoring to perfection. It shows in his work process as well.
"I've been more calm with the preparations for AW16. The whole process of making the styles, get them fitted, small changes in styles, sourcing fabrics, meetings etc. has actually been fun. I don't know if it's because it's my eighth collection but it's been a more organic process than my previous collections."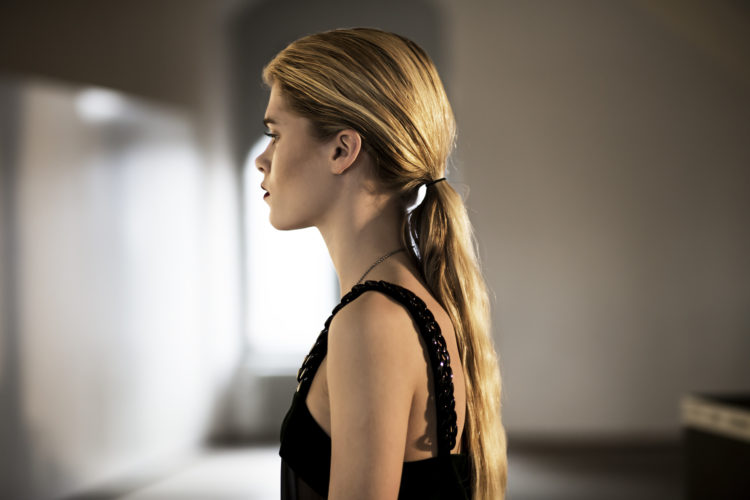 Even his chosen venue emphasised his new determined identity as a designer; he chose to present his new collection in the old, historical library hall on the top of the Round Tower in downtown Copenhagen. Space and light were some of the keywords that allured its audience.
Maikel Tawadros translates global tendencies and lifestyles in his collections – and it is no secret that he's aiming high and for a global audience. With good reasons; last year the Danish fashion industry broke their own record by having a turnover of over 5,5 million euros. There is no doubt he will receive his (probably heavy) slice of the cake.