Rotterdam based fashion designer Nada van Dalen designs rebellious ready to wear clothing. Constantly searching for boundaries within her designs, her collections are inspired by the Hardcore subculture and Hooliganism. Imperfection plays a big role in her inspiration and more importantly in the tangible clothing themselves. "My collections are a response to a world that wants and pretends to be perfect." In formulating her own perception and imagery to go along with that, van Dalen takes contemporary fashion views and tries to look at them from an outsiders' point of view. Then she takes that newly found perspective and goes against it. Hereby creating a new realistic beauty image. It's Nada's world and we're just living in it.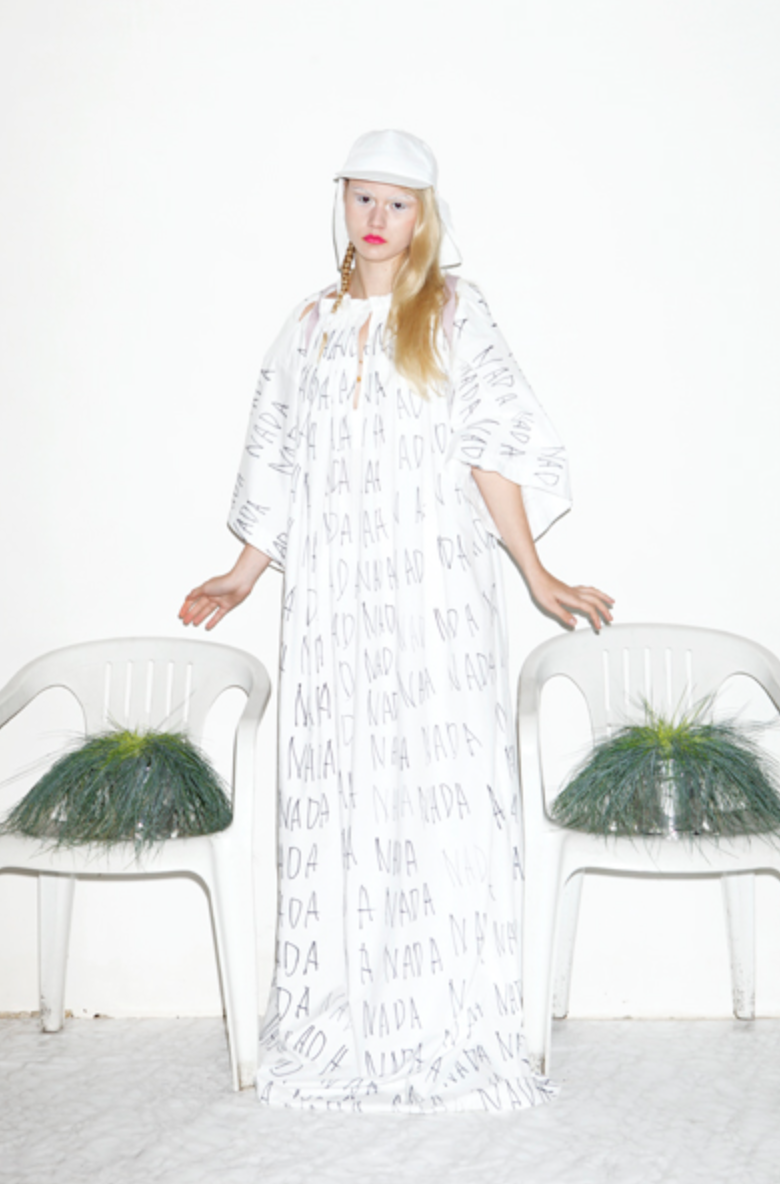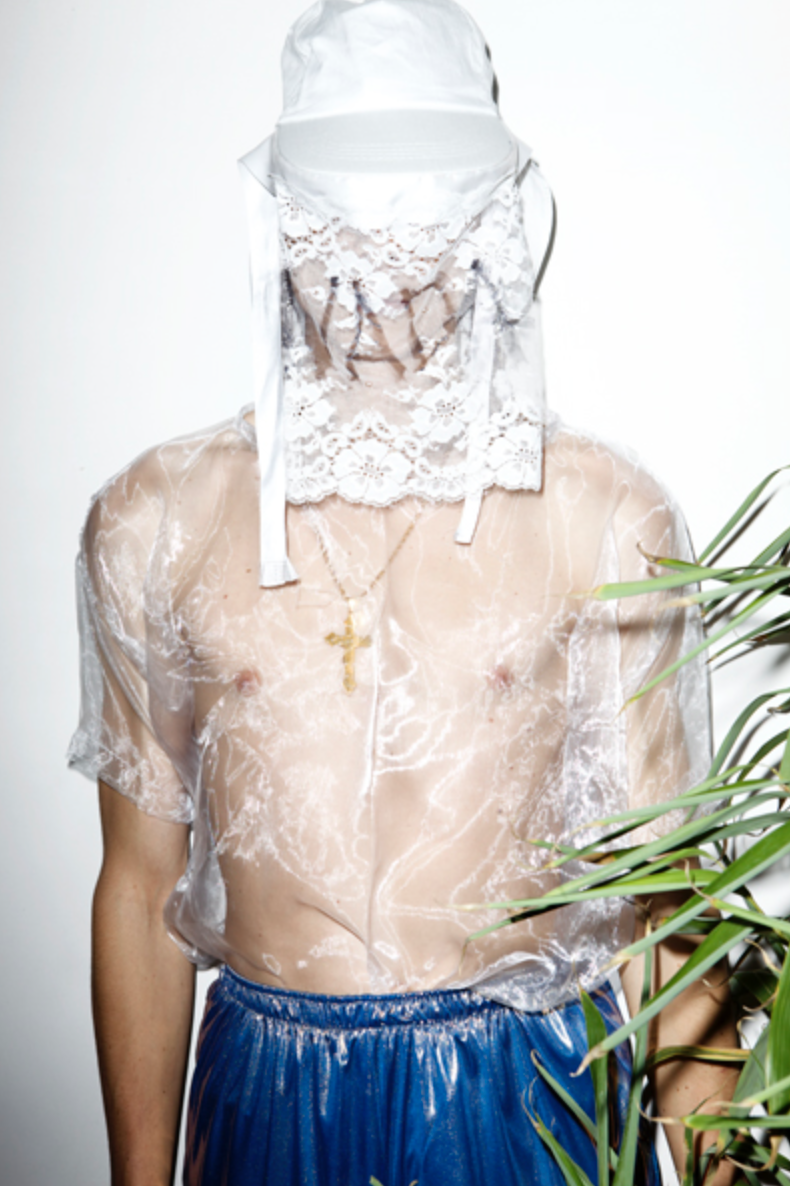 Collection YOU WANT ME TO BE SHINY, I'll BE SHINY!!! BUT NOT THE SHINY YOU THINK OF
What is it about ''fashion'' that made you want to start designing?
At a young age I realized I could use my appearance to tell a story, my story. This was a very appealing notion.
Is that still the reason you design today?
Absolutely, my designs are statement pieces that aim to provoke a reaction in people.
You speak of this ''creating new beauty'' by going against public opinion, can you tell us a bit about what that means? 
I have always been more attracted to the ''uglier'' things in life. Beauty is boring, everyone wants to be beautiful. I design as a reaction to this obsession with a certain kind of beauty. Nowadays this is a very popular concept but when I first began nobody else approached fashion in this way.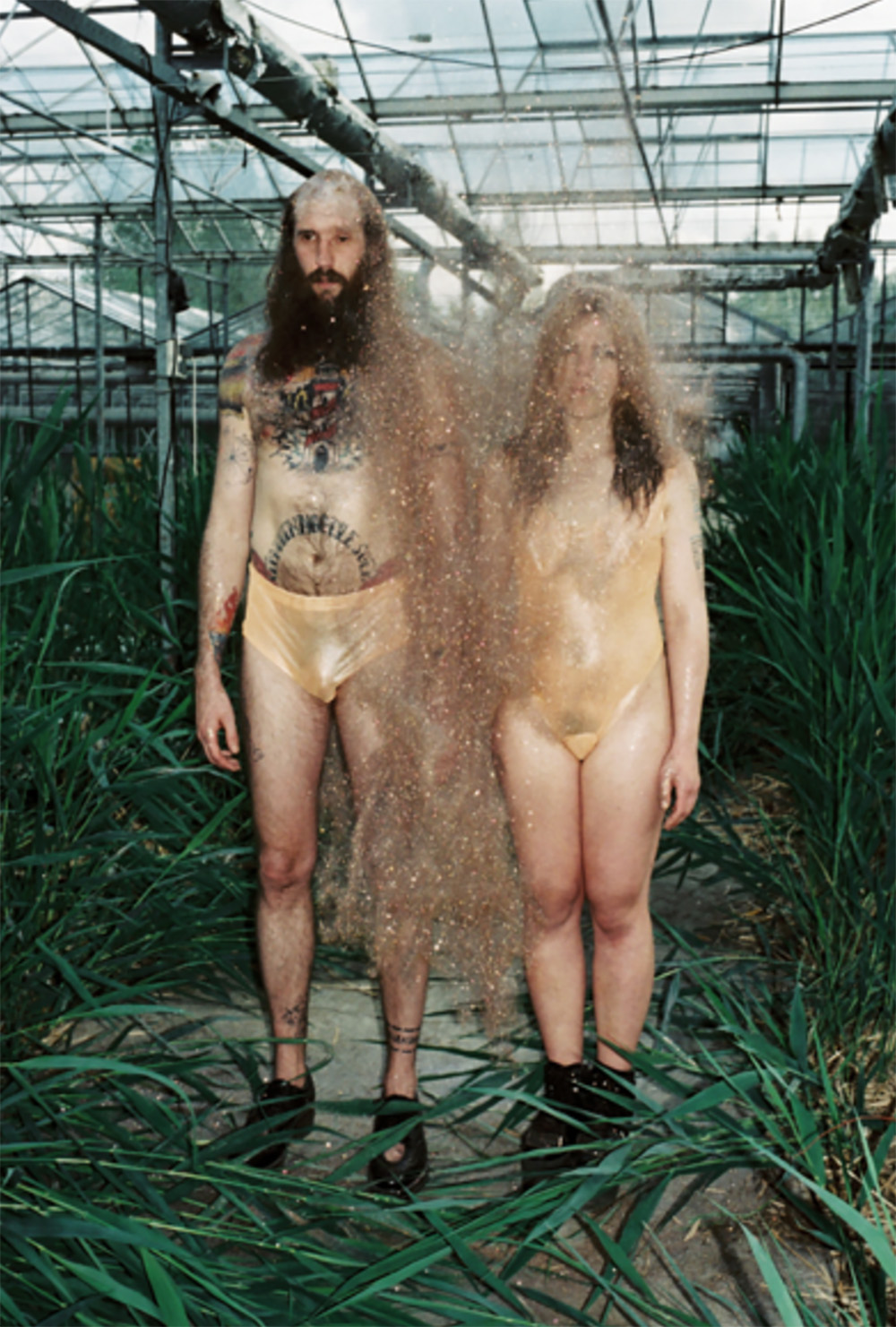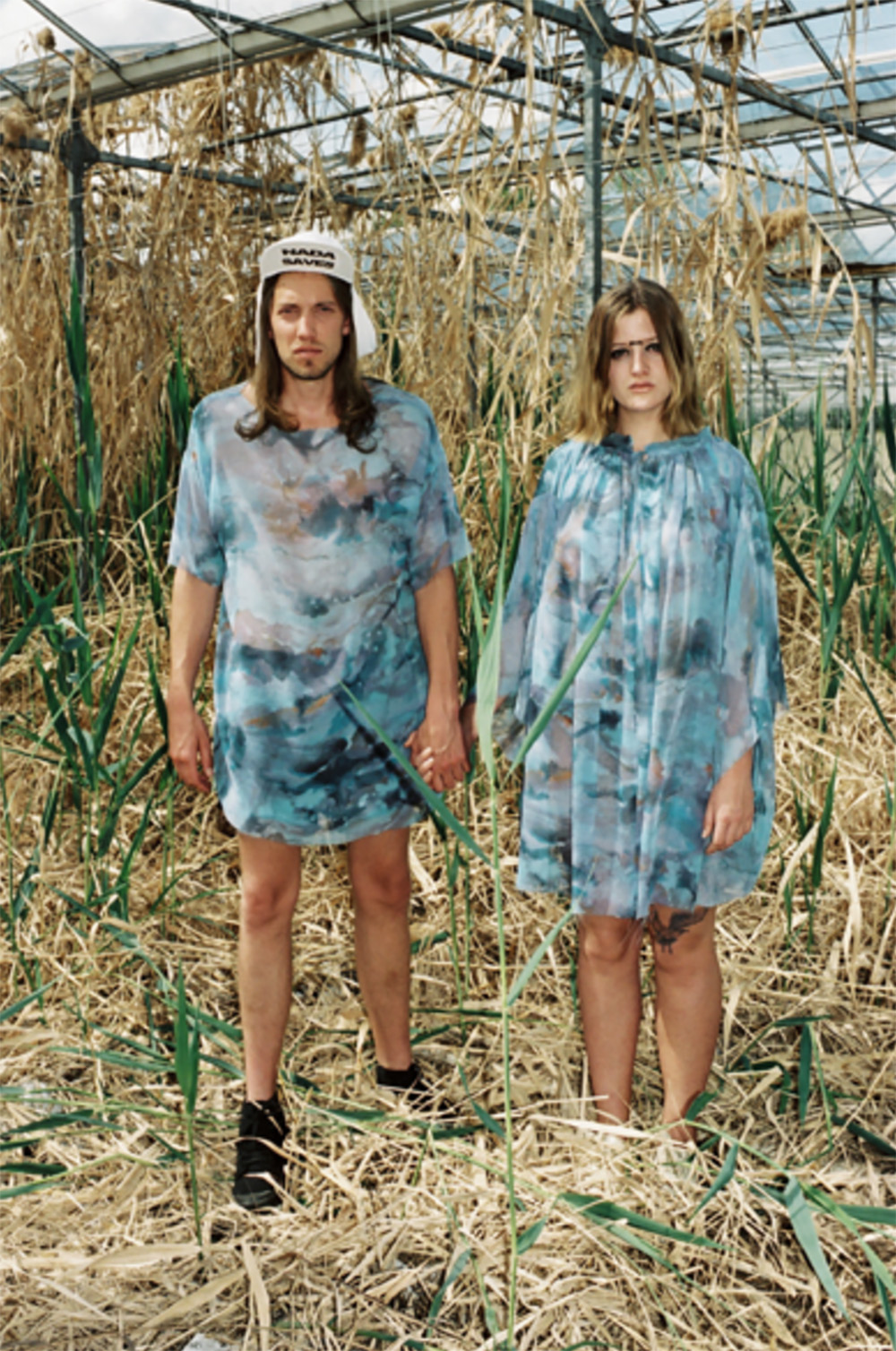 Collection YOU WANT ME TO BE SHINY, I'll BE SHINY!!! BUT NOT THE SHINY YOU THINK OF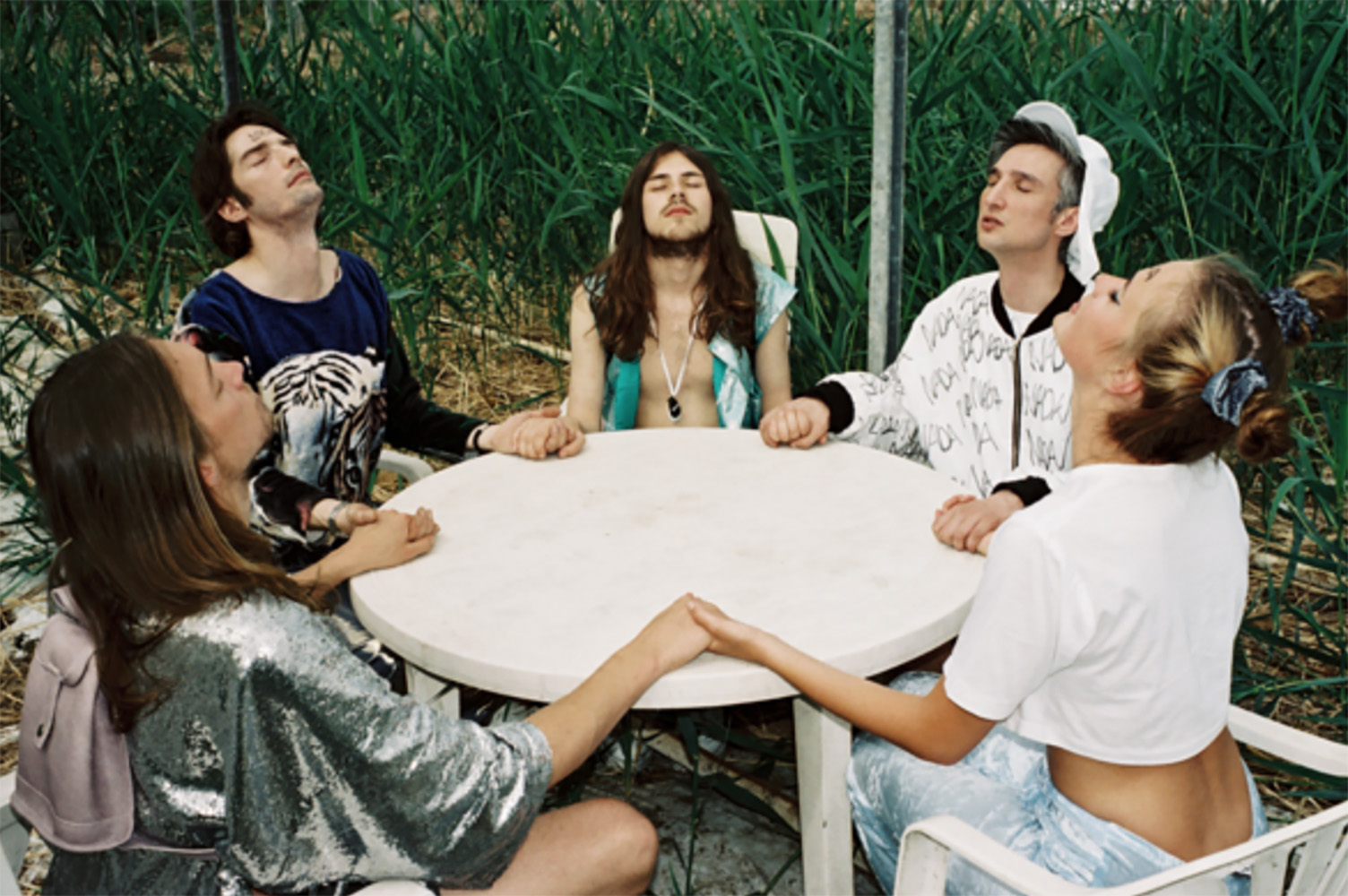 Collection YOU WANT ME TO BE SHINY, I'll BE SHINY!!! BUT NOT THE SHINY YOU THINK OF
In your last 2 collections we have seen a strong influence from Hardcore and Hooligan culture. Where does this fascination come from?
It started with my hometown of Dordrecht where these hardcore types and hooligans are very real and apparent. It has grown into becoming my reaction to the idea of beauty as mentioned before. This style for some reason is very intimidating and scary for some people. My neighbour hates me because he thinks I am a Polish Hooligan. I will design a hardcore bomber jacket but make it in the sweetest color pink. Playing with the perception of innocence and danger. Forcing people to look beyond their initial reaction.
You have chosen to present your collections in very unconventional ways, can you tell us something about what you did and why?
First of all, I use real people instead of models. I do this for the simple reason that in many ways my work is a reflection of myself. I am not a model, so my clothes shouldn't be shown on models. I always present my new collection with a look book, a manifesto and a short film. I use so many different mediums so people can fully understand my designs and where they stem from. In one of these short films I portrayed a cult group where only the leaders of the group were aloud sexual intercourse. Ultimately causing the cult population to die. It was my reaction to narcissism in fashion and art. The ultimate act of narcissism to me would be sex on camera so that is what I did.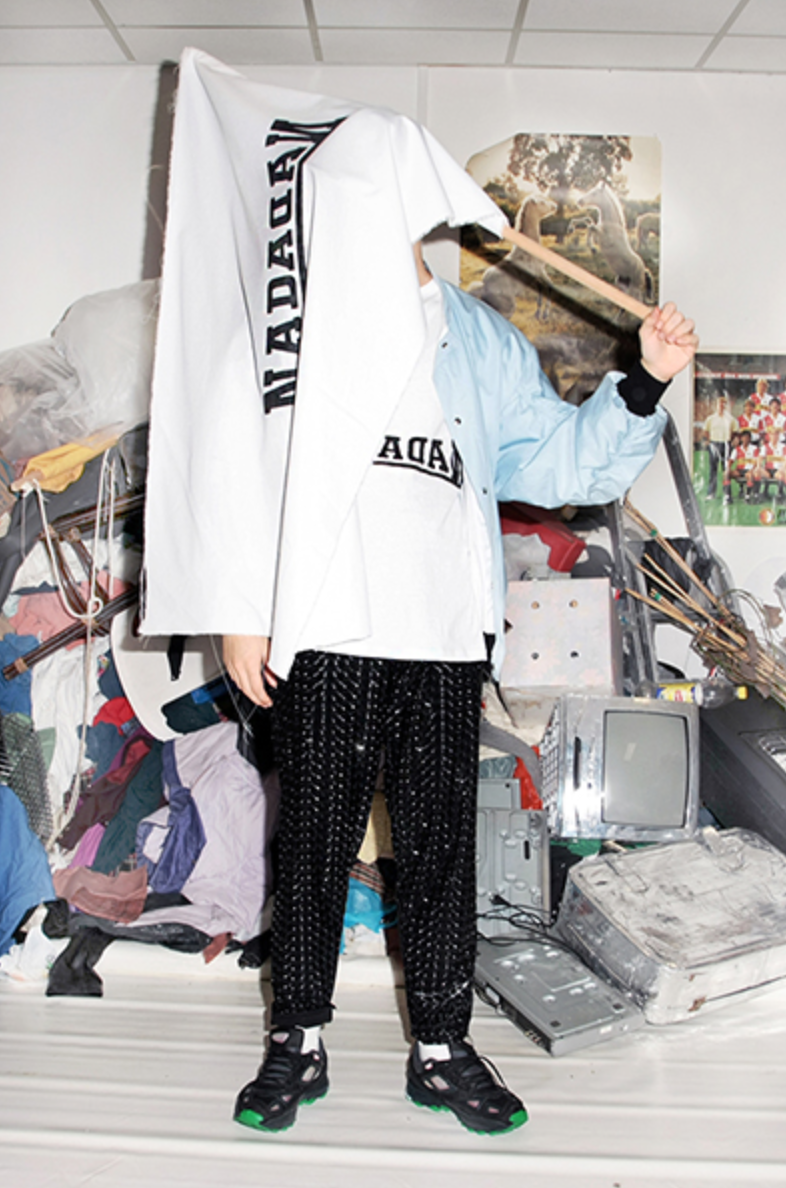 Collection POVERTY FOR POVERTY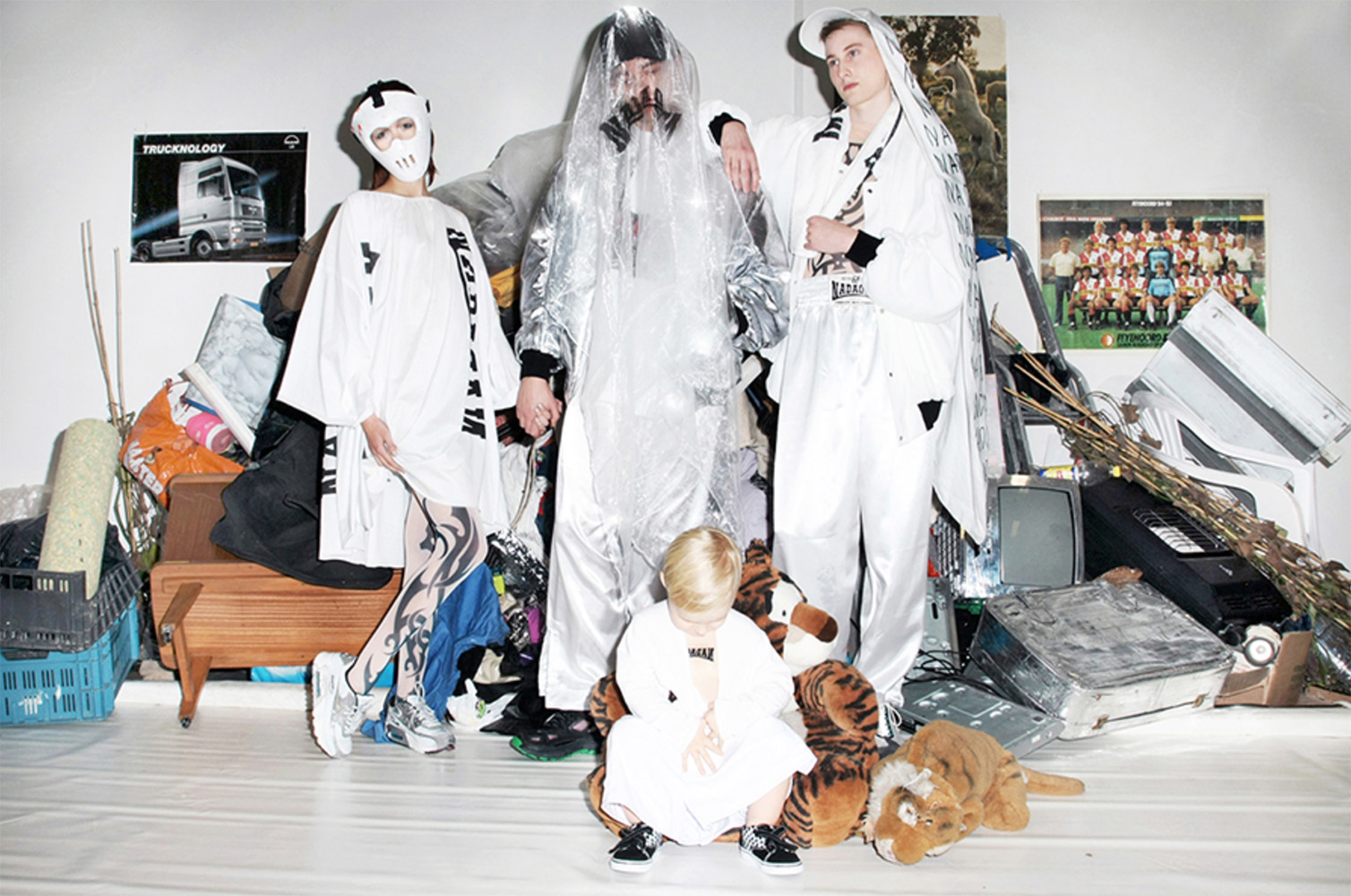 Collection POVERTY FOR POVERTY

Did you get a lot of controversy concerning the sex in your YOU WANT ME TO BE SHINY, I'll BE SHINY!!! BUT NOT THE SHINY YOU THINK OF video?
Funnily enough I did not get much of any response to it.
Does sex play a large role in your life / designs?
Yes, it does. Some of my clothes have secret pockets and holes so you can touch yourself without someone seeing it. Sex and violence fascinate me. Everybody does it – yet it is in many ways such an enigma.
You seem to have a very strong connection with youth culture, as you get older how do you maintain this awareness and relationship?
Yes, I am getting old, the biggest trouble I have is with music. But I have my interns to help me out and show me new things every day.
How big of a role does where you live play in your inspiration?
Quite a big role, especially my hometown of Dordrecht. I have lived in Rotterdam for a long time now. Slowly the city is being gentrified and I don't like it as much. I have grown tired of the Netherlands in general. I am thinking about relocating to Berlin actually. Berlin or maybe Warschau. It is the 24/7 culture that attracts me. That and the roughness of the city is a great inspiration for me.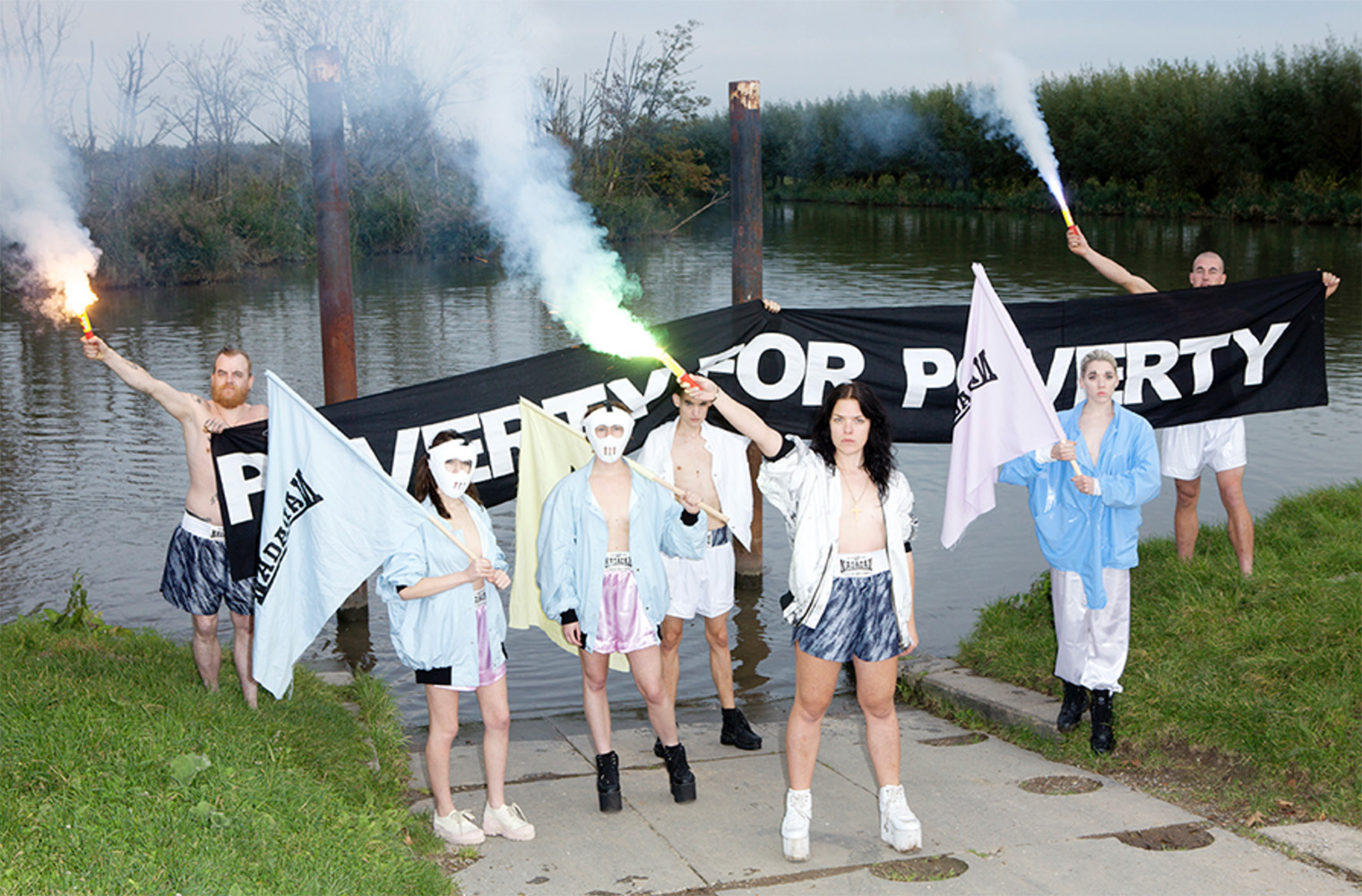 For each collection you also publish a sort of manifesto. How important are these manifestos for the designs?
Actually the manifestos are the most important part of me as a designer. My manifestos explain the concept, where it came from and what I am trying to say. It is the thing I am happiest with and proudest of when they are finished.
What feeling do you want your customers to get?
Being comfortable is most important but I also want people to feel girly and dangerous.
Does the Internet and Social Media play a big role in your designing?
I try not to look at too much social media before and during the design process of a new collection in fear of subconsciously and consciously being influenced by other people and their creations. However, after I have designed a collection it plays a huge role. It is the No 1 medium in which I can project NADAWORLD to a broad public.
What is this NADAWORLD you speak of?
It is basically me, my life, the inside of my brain. A place I have created with characters in it like my dog, Gummo, that I want other people to enter into.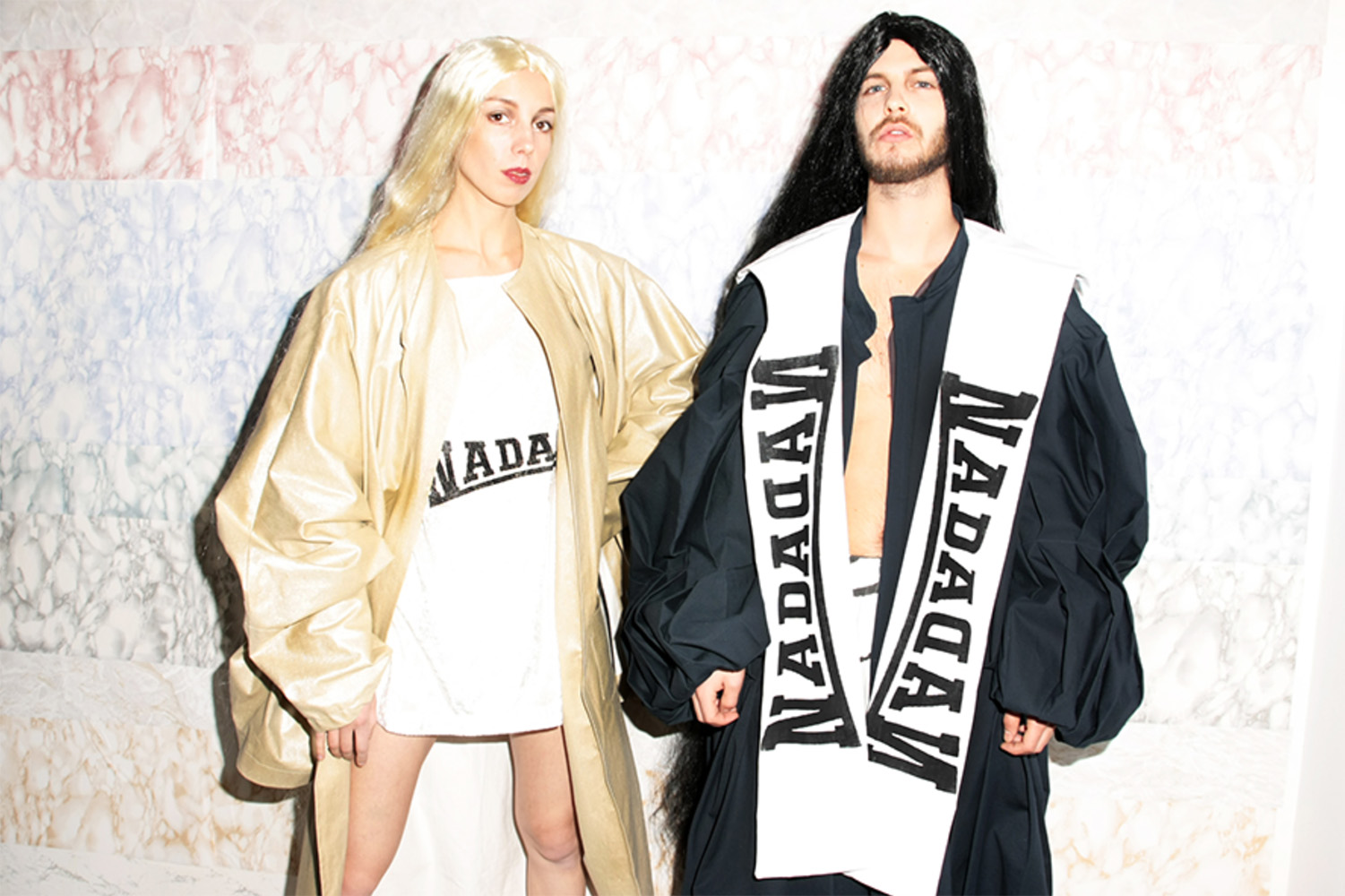 Collection ILLUMINADA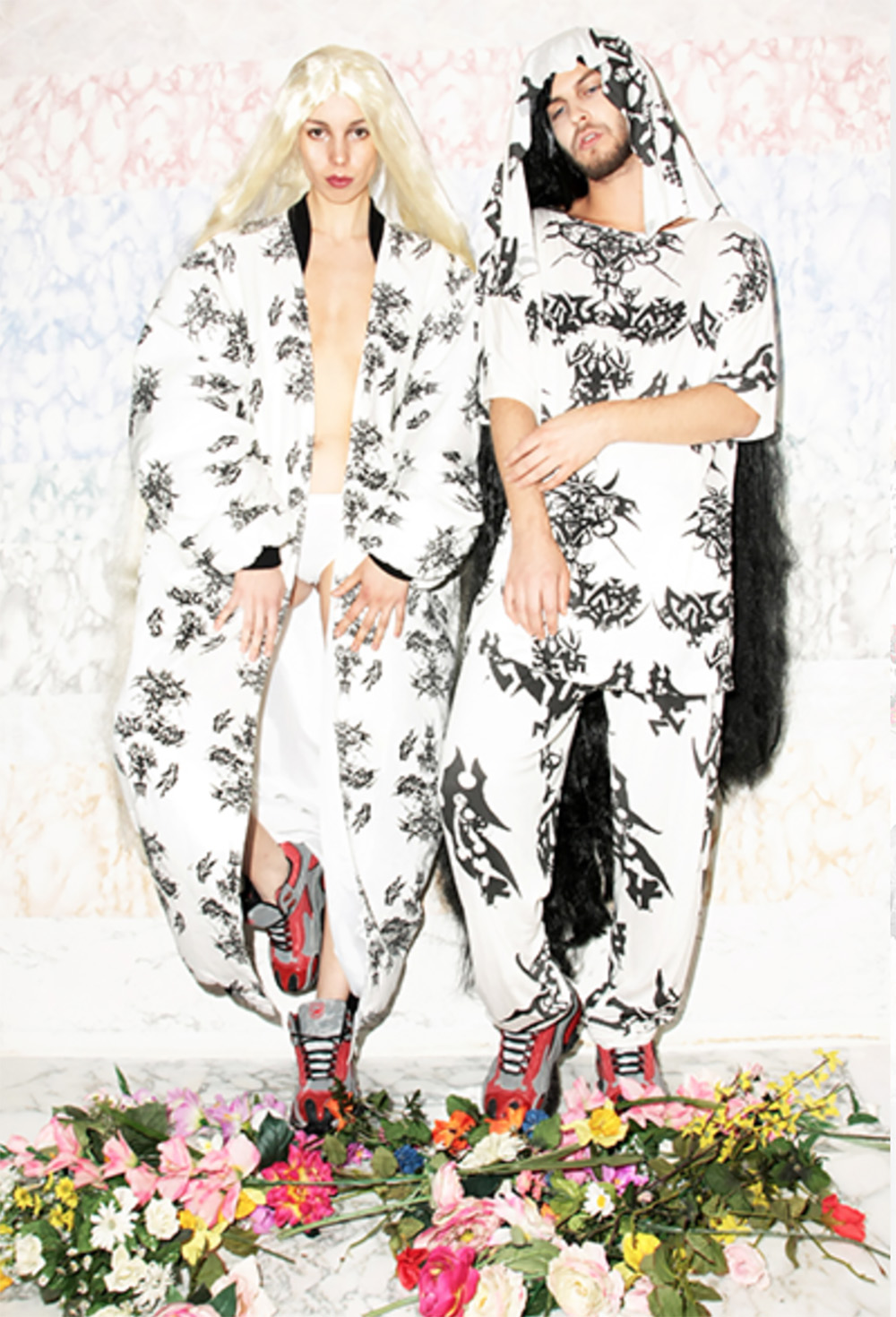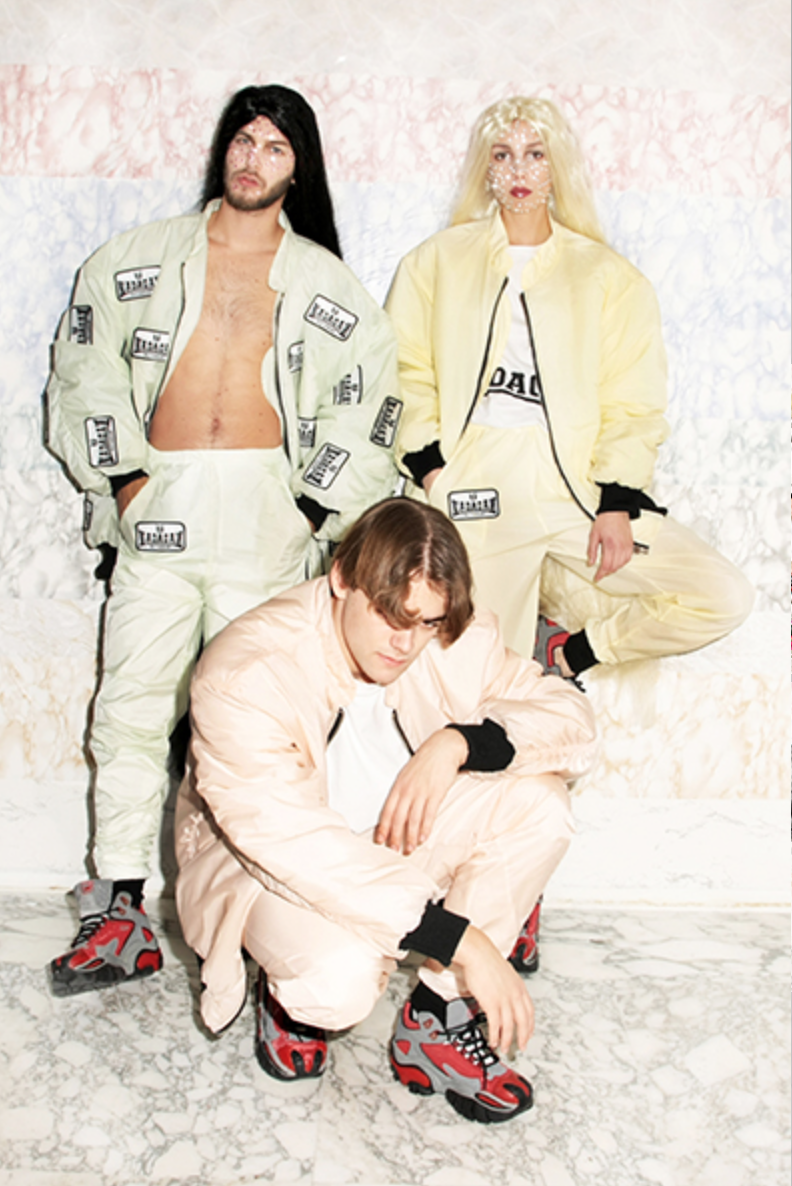 Collection ILLUMINADA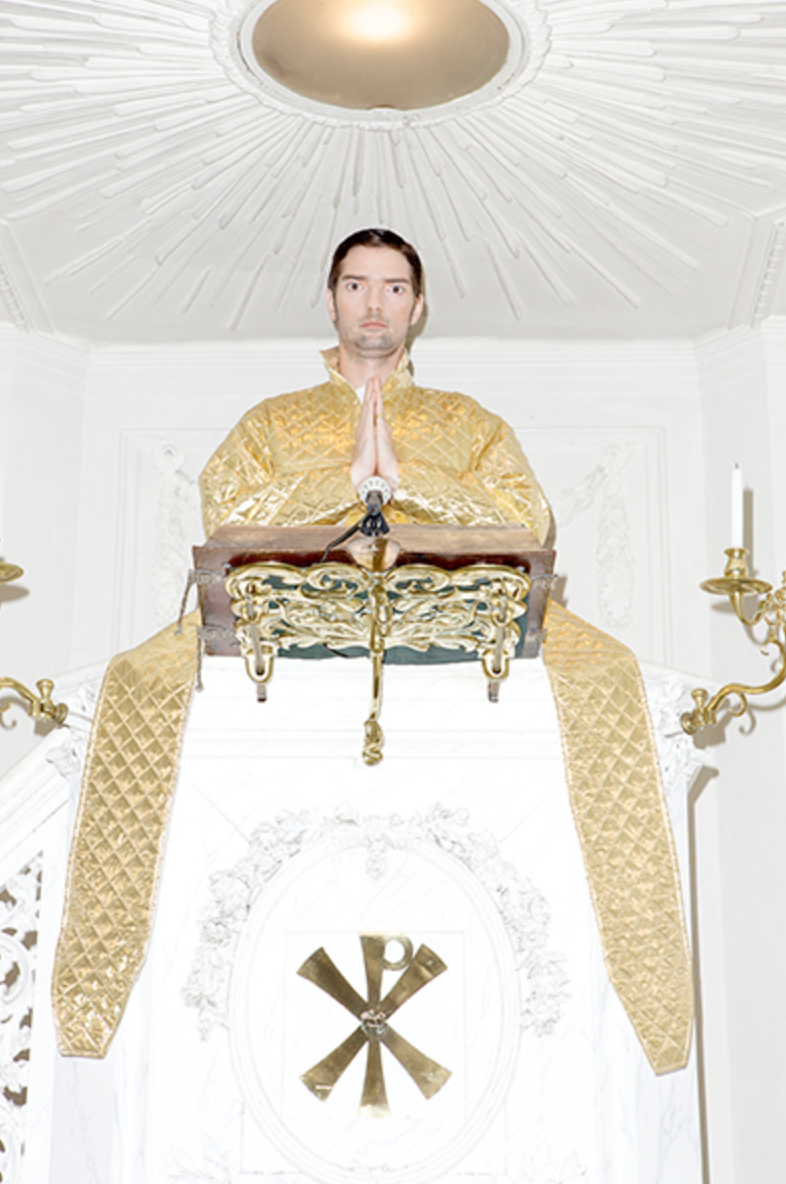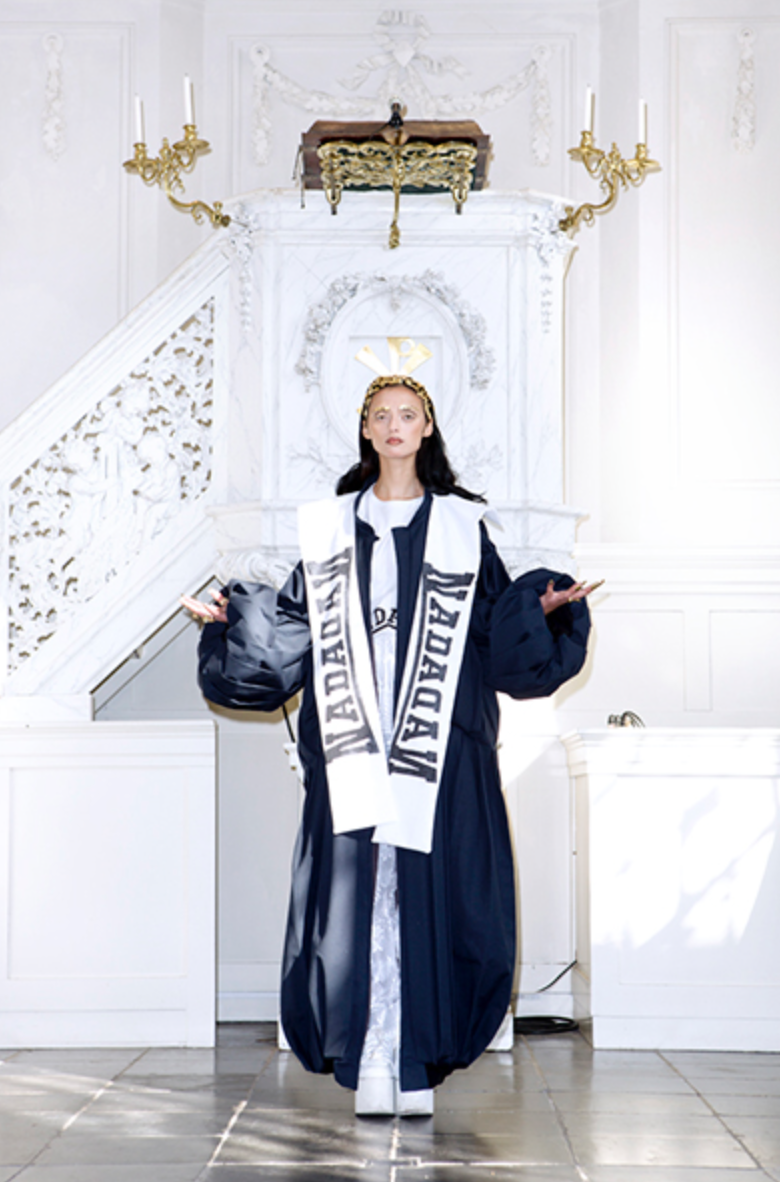 What do you consider to be the greatest struggle you face?
To be totally honest: money.
What can we expect in the future from Nada van Dalen?
More places that sell my clothing. I have recently started a production of clothes in Prague. Also I am working on a new collection.
Can you tell us a bit about the new collection?
It's about mistakes in life. I have made glitches in the design patterns so the final product will be a surprise even to me. As for the prints I have used my own photo booth pictures and printed them on plastic which makes the ink smudge. All elements for this collection reflect the messiness of life and the unexpected and unknowing outcome of it all.
Want to know more about NADA'S WORLD visit her website here!
By Indiana Roma Voss