Photography Ralph Mecke
Styling Ingo Nahrwold / Bigoudi
Model Clemens Schick 
Grooming Stelli using Tom Ford Skincare for Men
Styling assistant Lenny Schlageter
Retouch Isabella Hoffmann
The actor Clemens Schick is one of the most charming and talented guys Germany has to offer. He played the villain in "James Bond – Casino Royal" and had a real sex scene in "Hotel Desire". One might think now he's the born bad boy, however the Berlin based theater and music actor proofs you wrong: he chooses his words carefully, was living in an abbey when he was younger and is an active member in a couple of aid projects. Also he has a weird thing with his left eye going on. We sat down with him and got to know a little about the 44-year-old and the new projects he is working on.

denim jacket HELMUT LANG VINTAGE, trousers JOOP!, shoes VINTAGE, necklace JONATHAN JOHNSON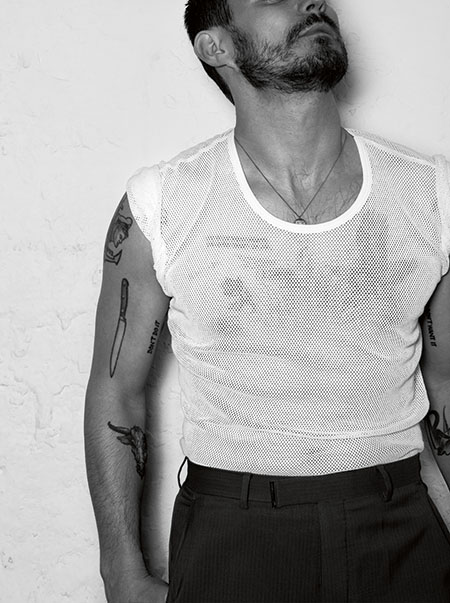 shirt, trousers HELMUT LANG VINTAGE, Necklace JONATHAN JOHNSON
"Looking back on my life, I know, that it happens in stages. There were always moments in that I've made radical decisions."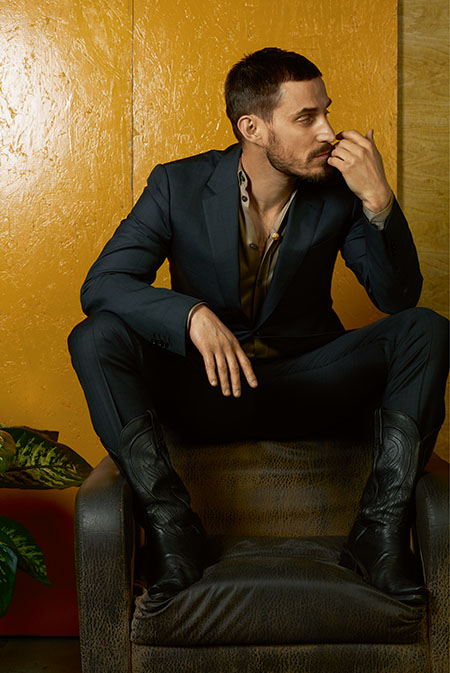 shirt, trousers, jacket ERMENEGILDO ZEGNA, necklace JONATHAN JOHNSON, shoes VINTAGE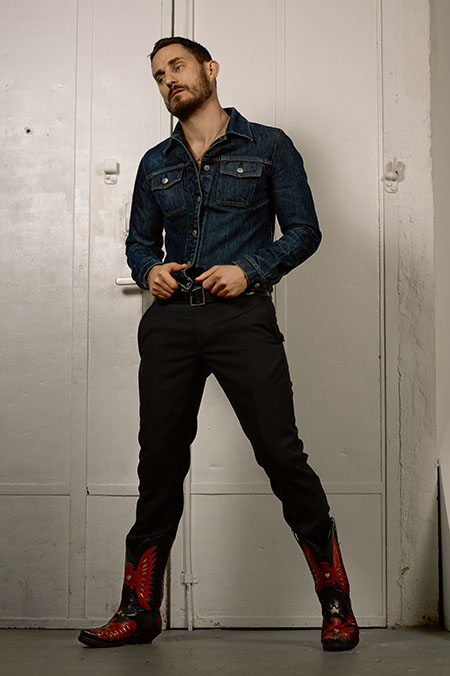 denim jacket, belt HELMUT LANG VINTAGE, trousers JOOP!, shoes VINTAGE, necklace JONATHAN JOHNSON
"When I graduated from university in 1996, I vowed that I would never work as a waiter again. Only for months later I ran out of money, but because of the vow I couldn't go back working as a waiter… So I became bouncer."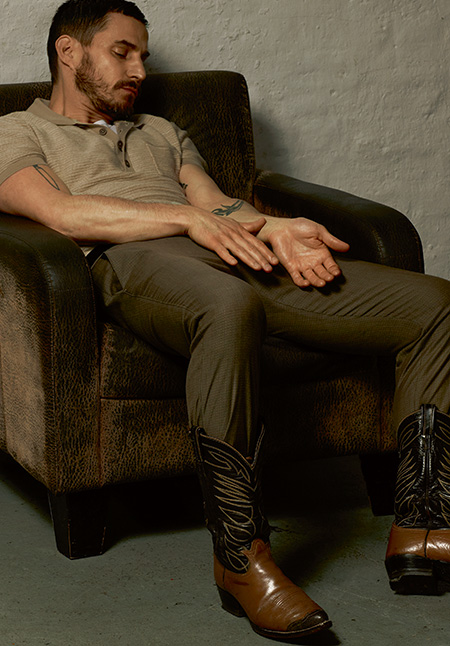 poloshirt, trousers JOOP!, shirt, belt HELMUT LANG VINTAGE, shoes VINTAGE, socks PRADA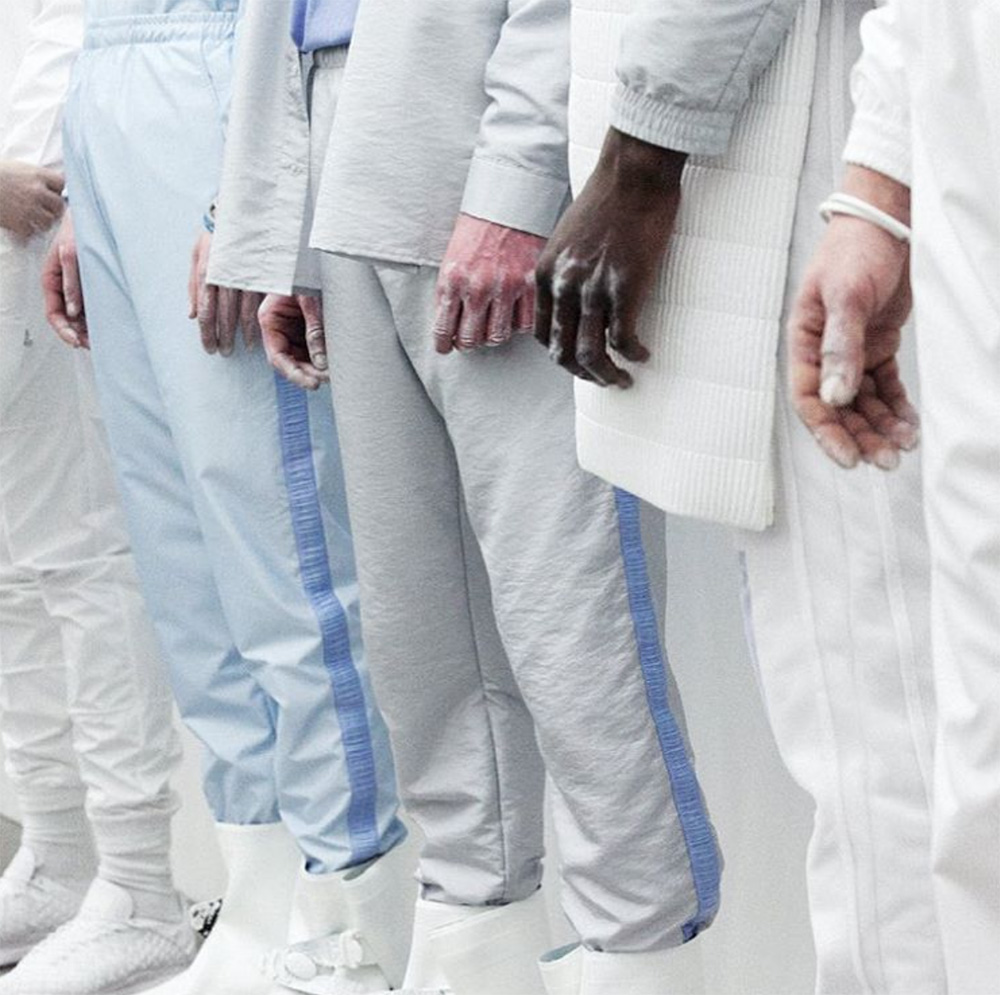 suit JOOP!, shirt HELMUT LANG VINTAGE, necklace JONATHAN JOHNSON, shoes VINTAGE
"I'd wish my life would stay as exciting and demanding as it is right now."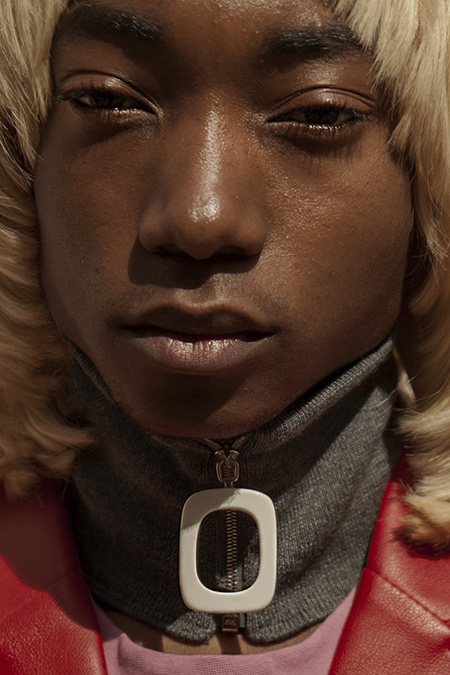 leather jacket JOOP!, shirt HELMUT LANG VINTAGE, trousers JOOP!, necklace JONATHAN JOHNSON
Featured Image: shirt, trousers JOOP!, necklace JONATHAN JOHNSON, undershirt, shoes, Belt HELMUT LANG VINTAGE