Photography Uma
It's hard to describe the sound of Parcels without spitting out a succession of contrasting genres: funk, pop, electronic and disco with a sprinkle of jazz. Forming in their final year of high school, the Australian long haired dream boats, Patrick Hetherington, Louie Swain, Noah Hill, Anatole Serret and Jules Crommelin, packed their bags and moved from their costal town of Byron Bay to Berlin in April last year. Already playing at big name European festivals Fusion and MS Dockville, the boys have secured an impressive following of fans, all lusting over their unique electro-pop sound. We talked with keyboardist Patrick and drummer Anatole about tour life on a budget, first impressions of Berlin and their upcoming EP.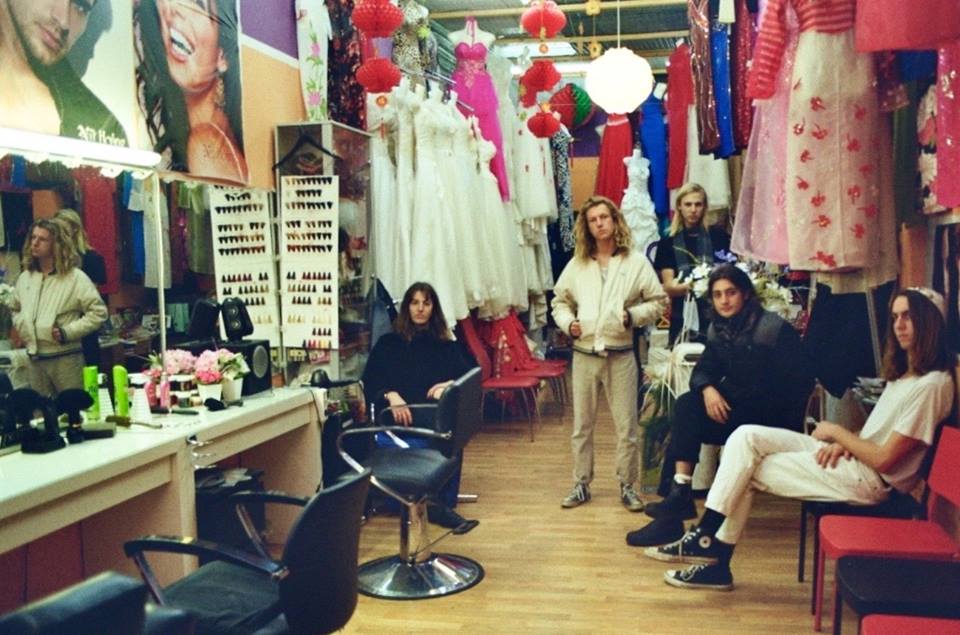 When you arrived in Berlin what was your living situation?
Anatole: We all lived in this one bedroom apartment; it was quite the bonding experience. I arrived a week after these guys and it was set up before I came so that there were two boys in the bedroom and two on the sofa, then I arrived and just put the whole thing out of wack. I'm notorious for snoring, but that worked for me because if there was an option for someone to sleep alone, I would always get that.
Patrick: I had to sleep next to Jules, who just plays metal in his headphones when he goes to bed. So every night I would be hearing this heavy metal blasting.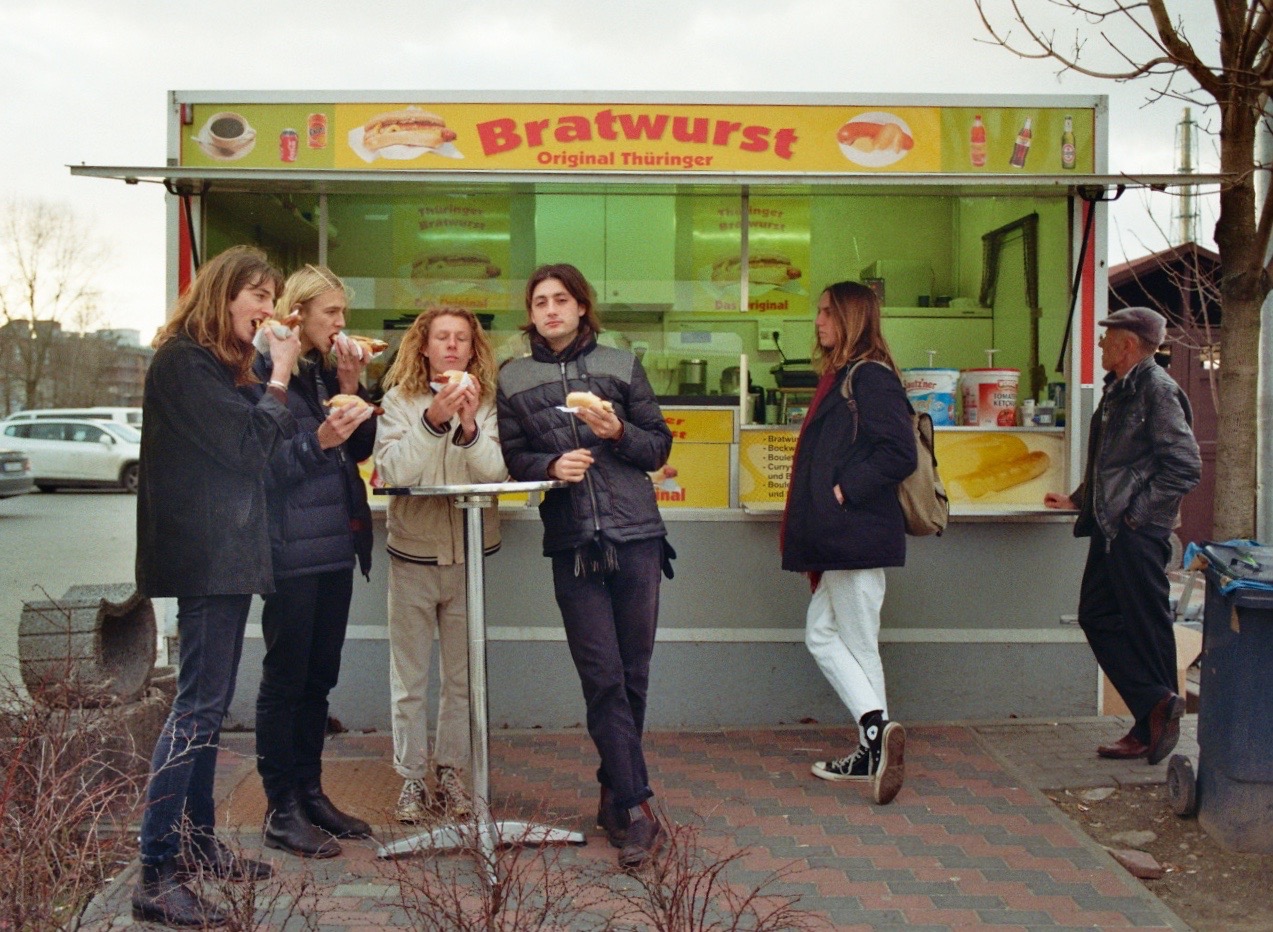 Do you feel that moving to Berlin has changed the sound of Parcels?
Patrick: A little bit, for sure. I think the techno scene here has had an influence. It's driving an electronic feel into our music.
Is the new EP a different direction or a similar sound to Clockscared?
Anatole: It's different, our sound is evolving.
Patrick: It's a step up production wise especially.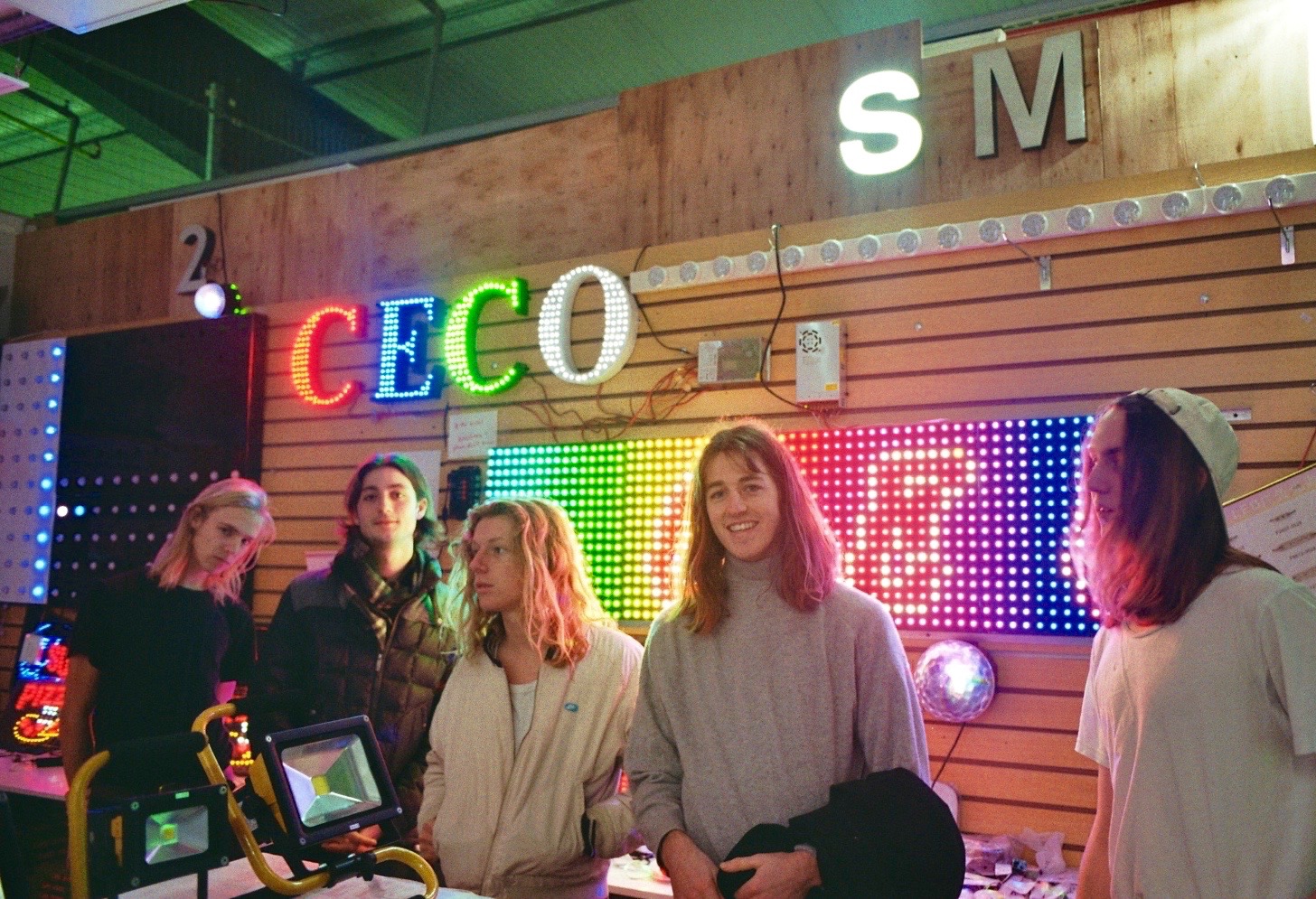 What inspired the album?
Patrick: It's not really specific people or events, it's more personal than that. It's explorative about how we are feeling at the time. The first EP 'Clockscared' was about exploring the concept of time and different aspects of that, the second one is a little bit different.
Who does the producing?
Anatole: Pat did most of the first EP and since moving to Berlin Jules has become really interested in producing so they've been bouncing off each other and mixing our new songs.
How did you become involved in producing?
Patrick: I remember messing around on a computer at school one time and making stupid tracks then going home, downloading the program and getting addicted to it.
Anatole: A few of us headed home to Australia recently and we got this photo of Pat and Jules in our bedroom with just an ashtray, two keyboards and computers set up with no sun light and minimal food.
Patrick: Yeah, I love it.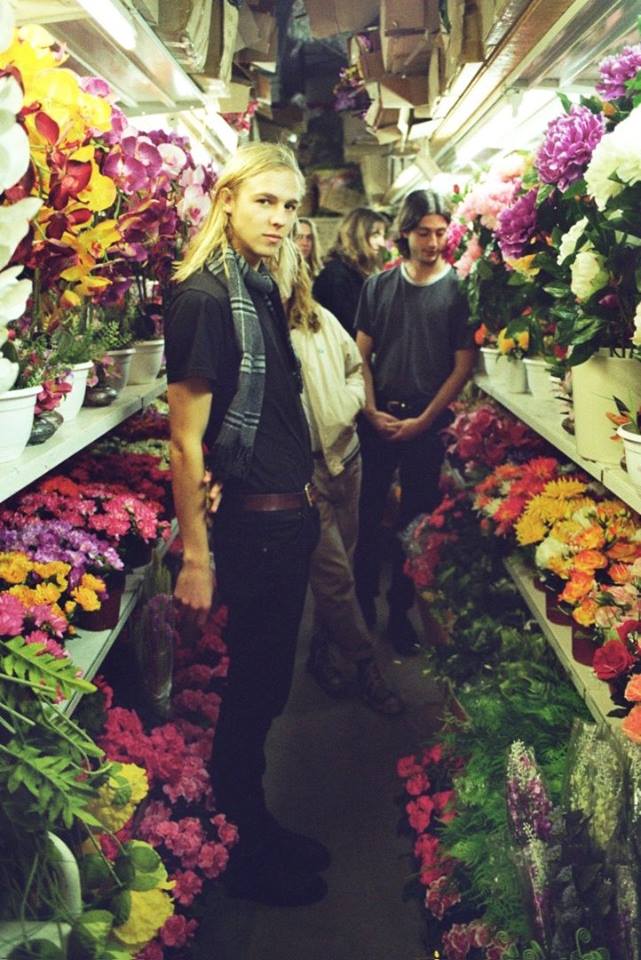 What are Parcels musical influences?
Patrick: A lot of 80s pop and funk. We really like Chic and the Bee Gees. I feel like that comes through a lot more in our live set though. For our recorded stuff it's probably a lot more current electronica.
Did you grow up surrounded by music?
Patrick: We all grew up with great music. Noah's mum is a music teacher, Louie's parents were always in bands and Toto's Dad plays the santur, so there was music everywhere.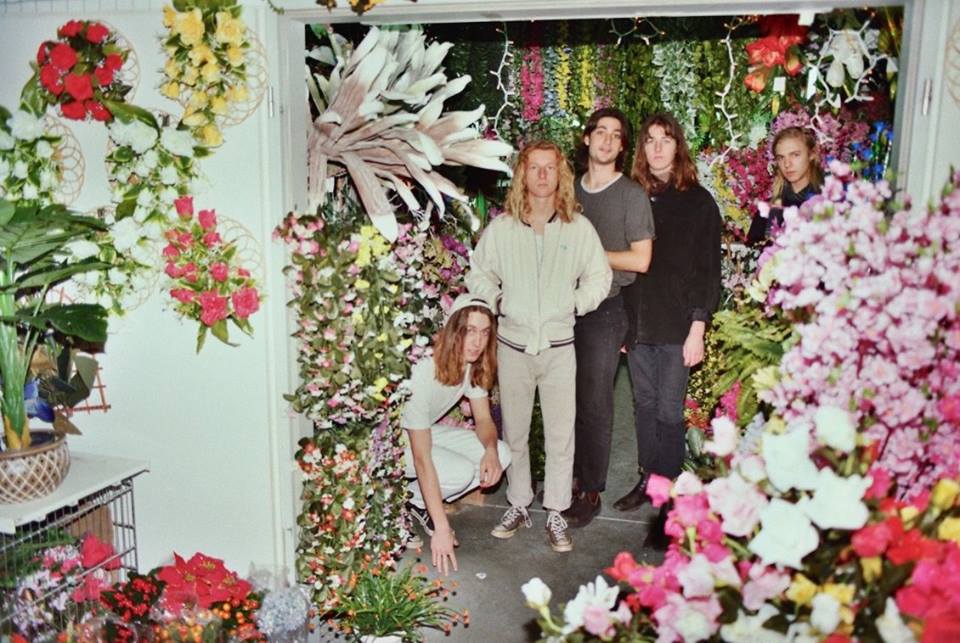 What are you listening to at the moment?
Anatole: I do this thing where I get really into one band and I over listen to them. Everyone is pretty off me at the moment because it's like every second of the day I'm playing the same music. There are these Berlin locals, Von Wegen Lisbeth, they sing in German and are absolutely killing it over here.
What's the go-to meal on tour?
Anatole: Bread, just bread. We were really broke at one point and we did this gig in Munich so we literally just ate bread.
Patrick: We ended up hitch hiking to Prague with just a backpack full of bread and vodka for two days.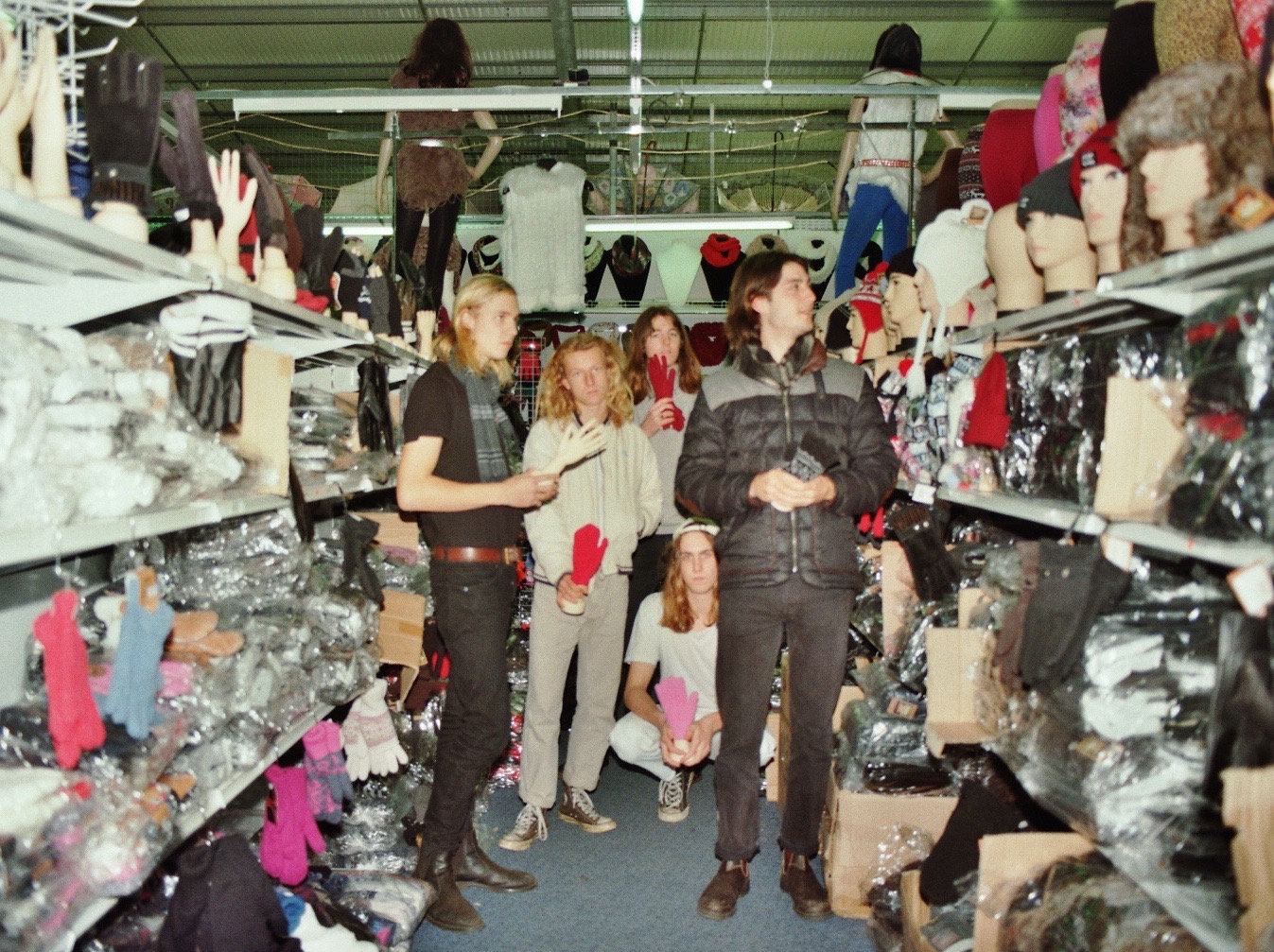 By Caitlin Hennessy