Photography Larry Appiah
When life gets you down and you need to get away options may be limited, and decisions tough to conclude. For Larry Appiah it was the exact opposite, there was no second thought in packing up his belongings and going back to his West African roots. The pretty boy DJ/ Photographer of course knows that when you go visit family in Africa you never go empty handed, Appiah made the exquisite choice to take two pairs of the latest collection of Bonne Suits, as well as a camera to document his journey. In addition Larry shares a playlist of his favorite tracks by various african artists, the vibes are truly tropical…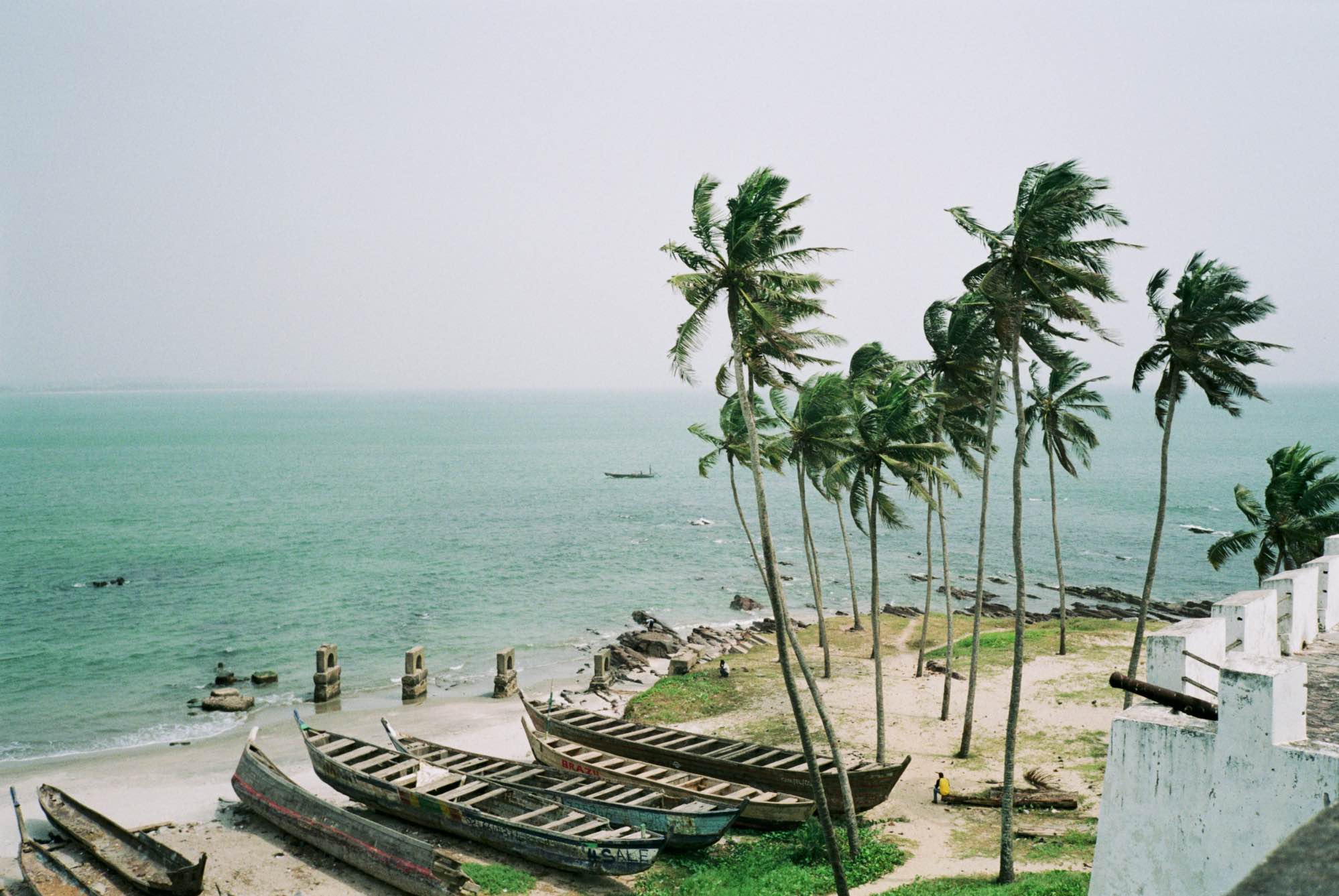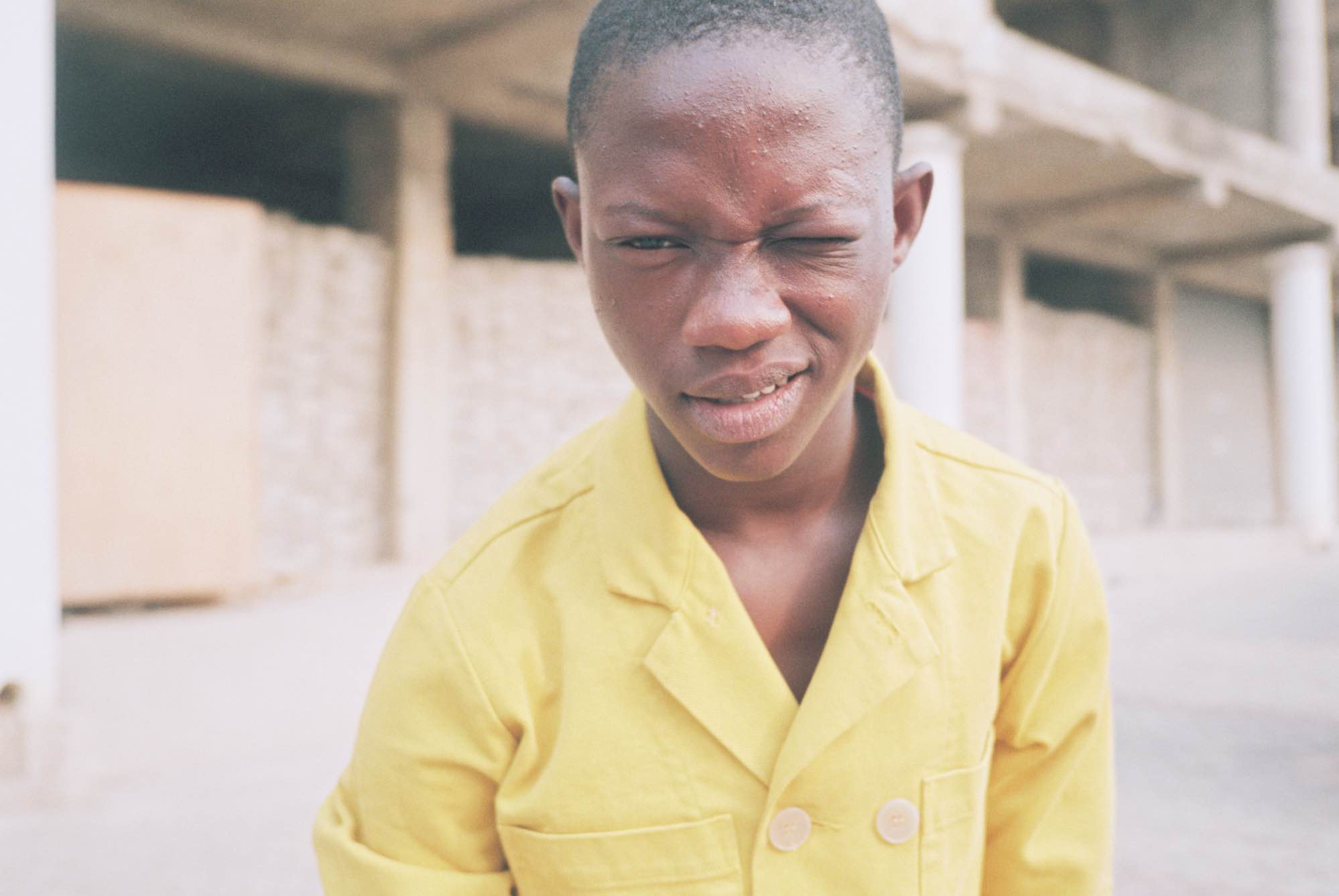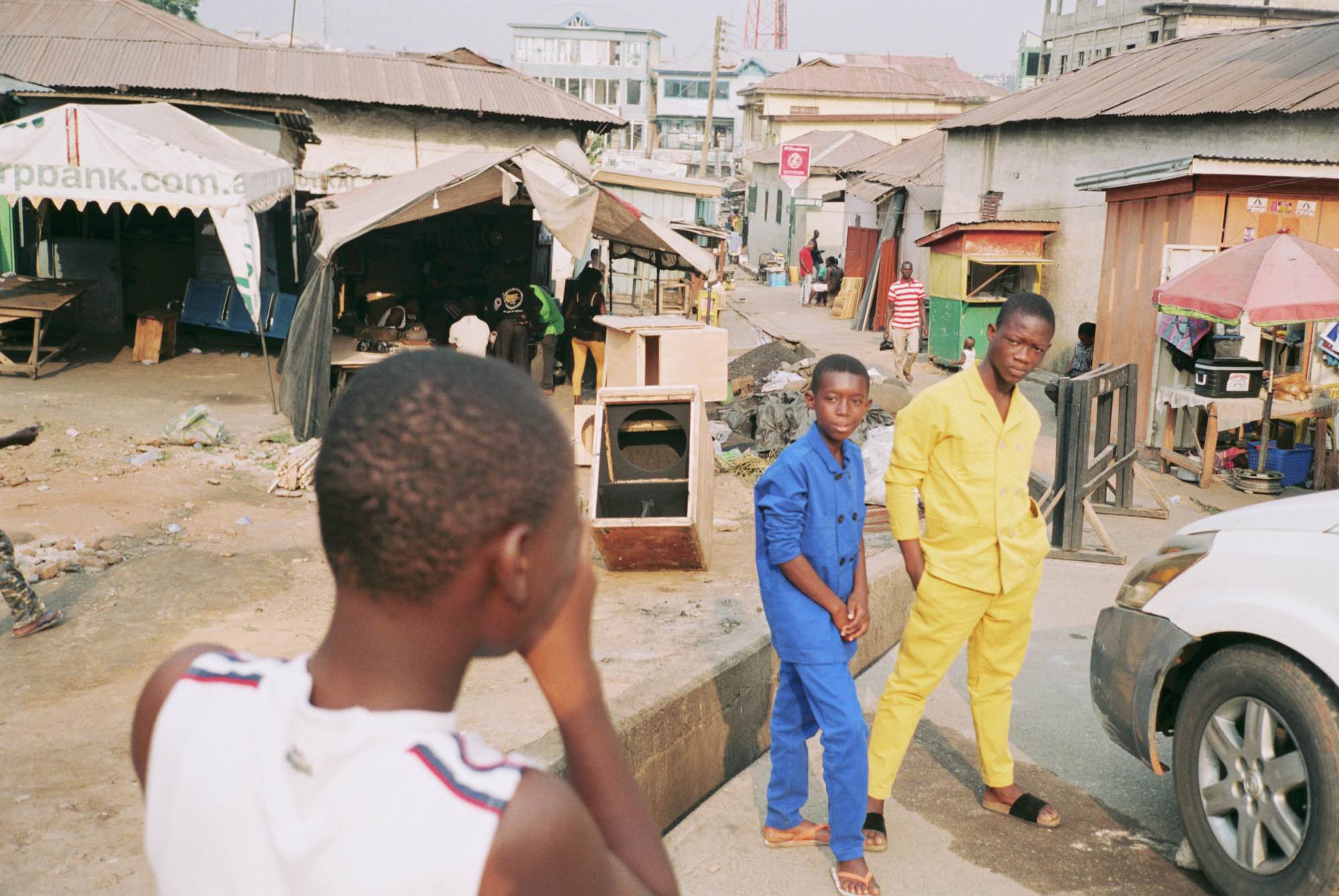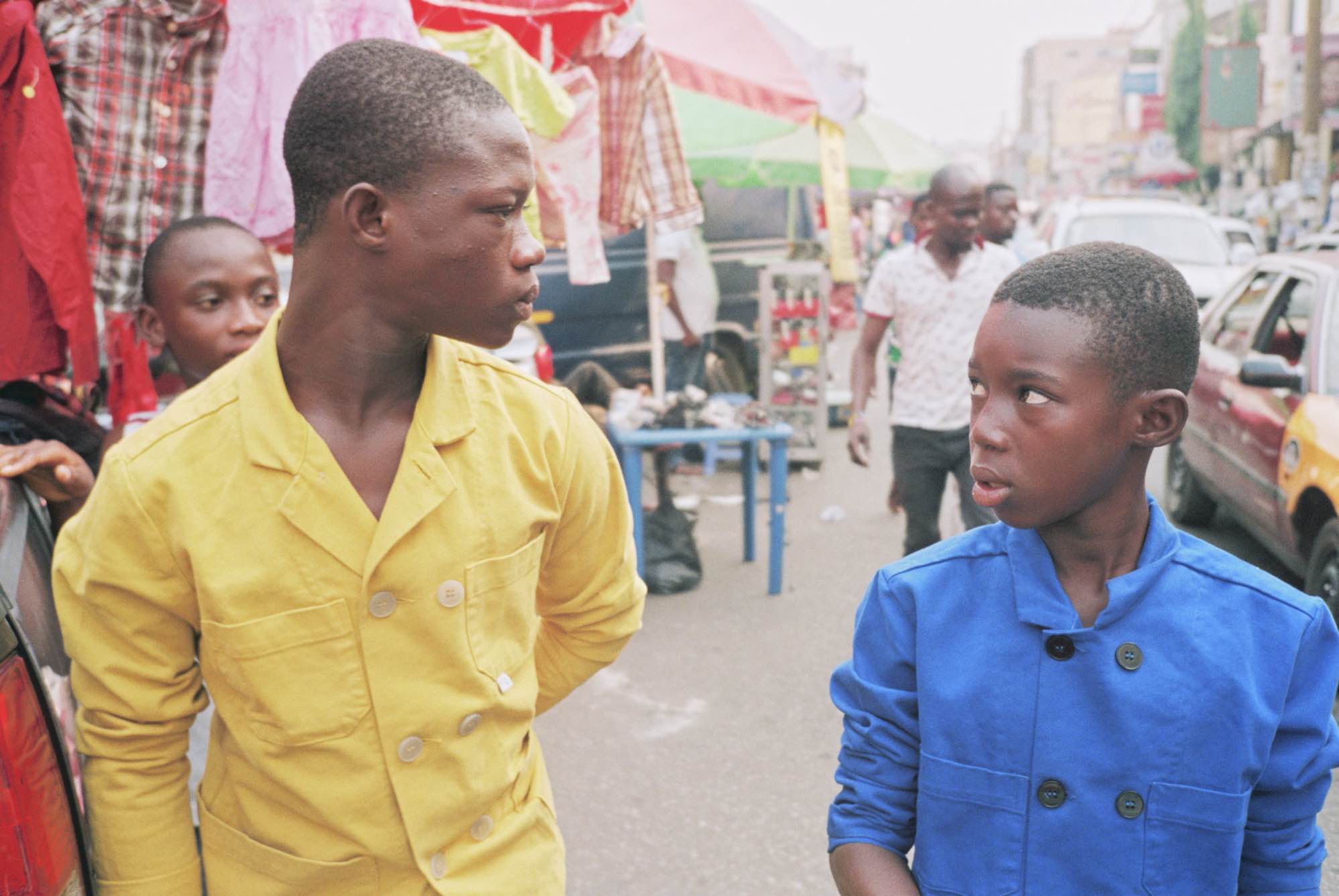 Where exactly in Ghana were the photos taken? How long were you in Ghana?
The photo's we're shot in at Kejetia Kumasi Market Ghana one of the biggest markets in Ghana. Which was too hectic haha, so we kinda moved to a more chill side of the market, got some ice cream and began taking photos.
Who are the kids in the photos? Are they relatives of yours?
My grandma has a big house in Kumasi where the kids hang out a lot. They're not blood relatives but we're very close. The little man in blue is Alfred Opoku Kusi he's 13 and loves to chill and talk to the ladies. And little yellow man's name is Festus he's 15 and just want to play football.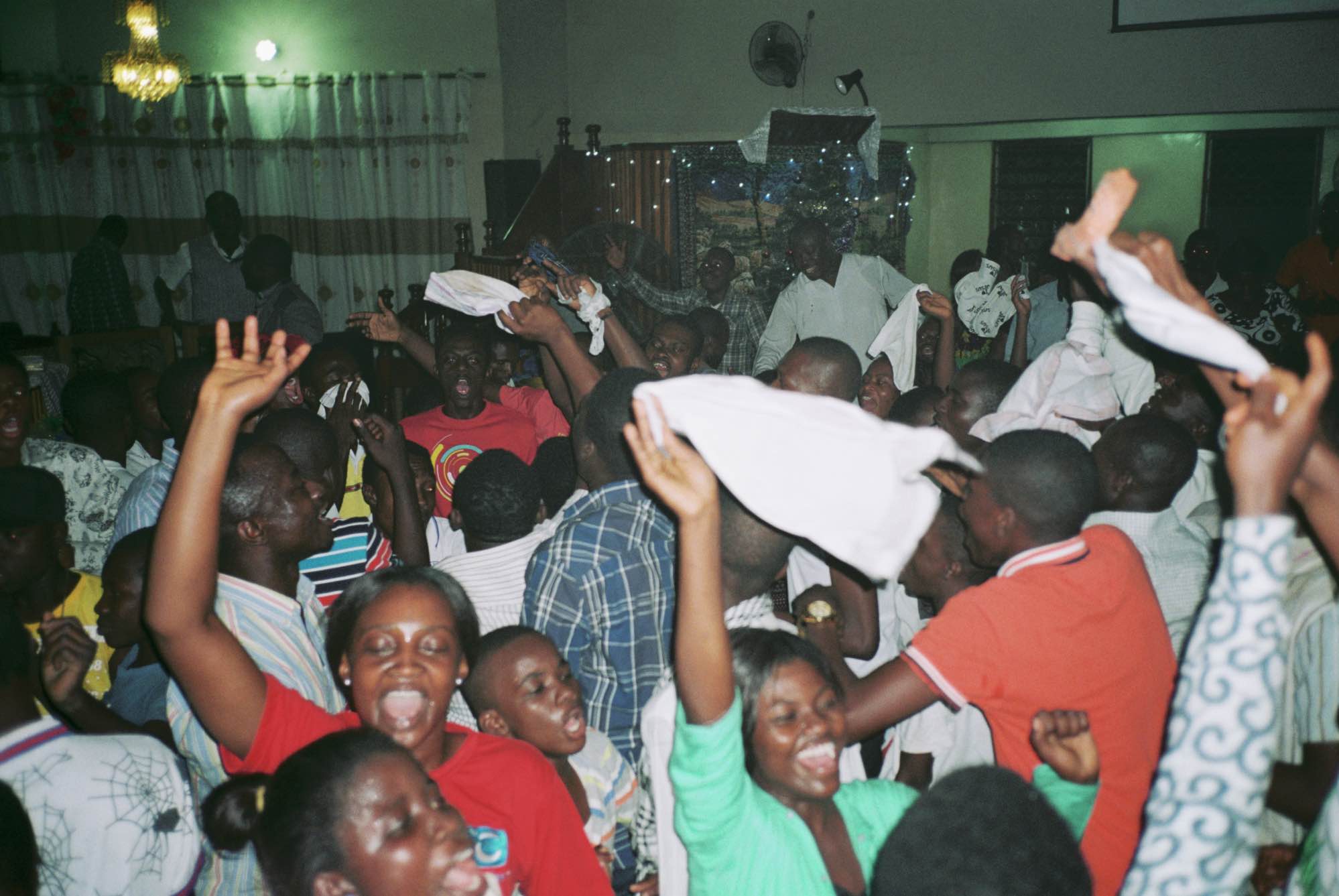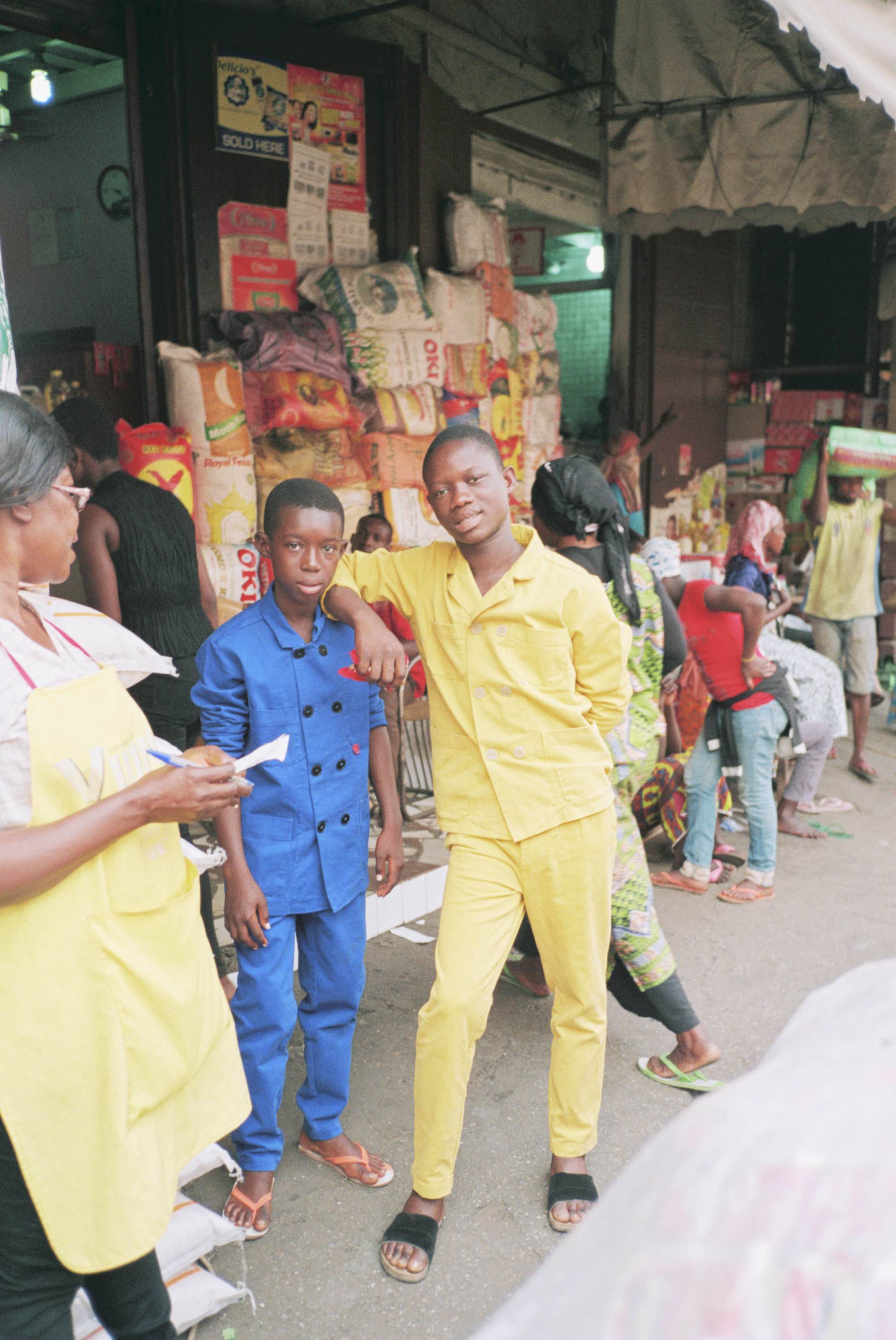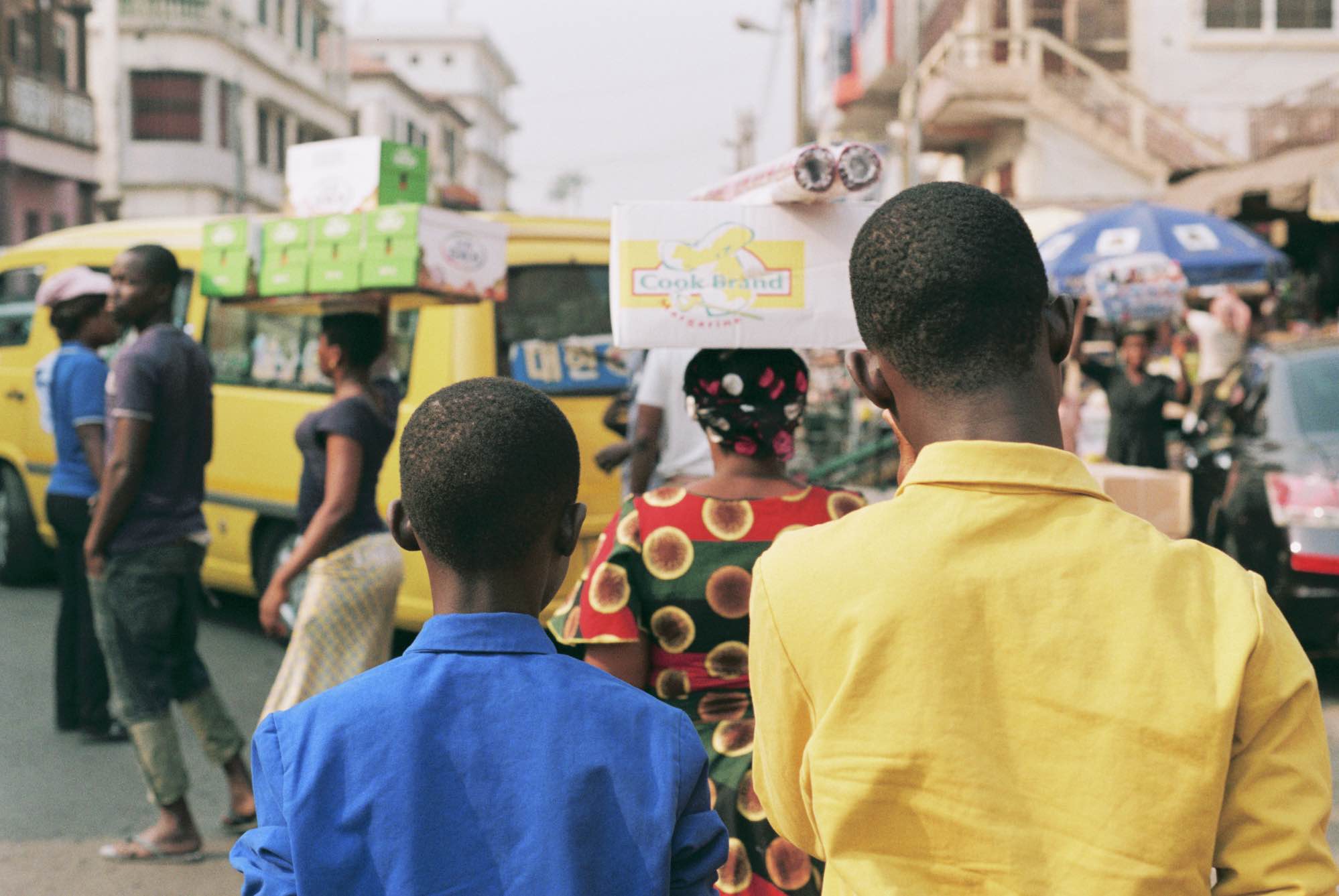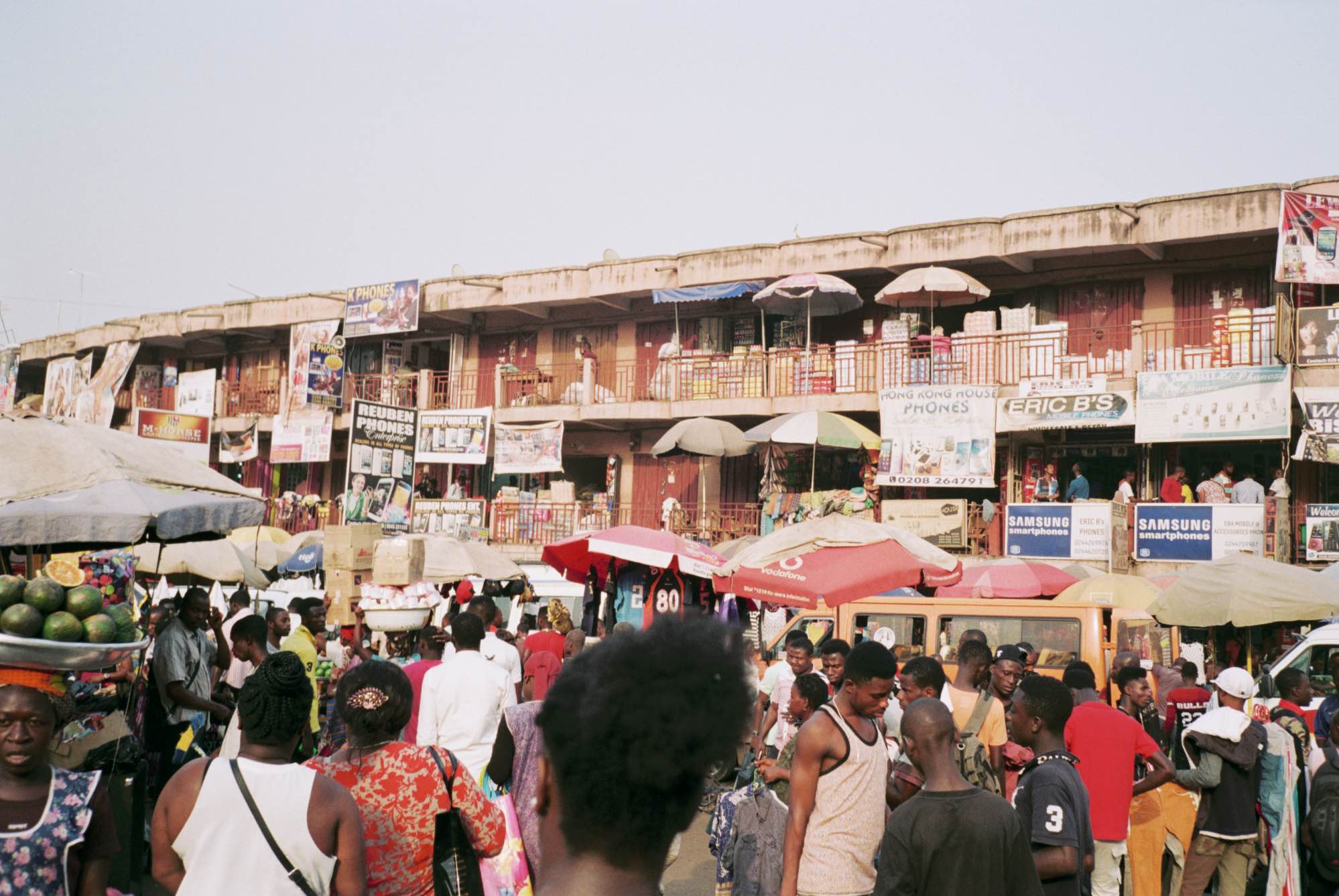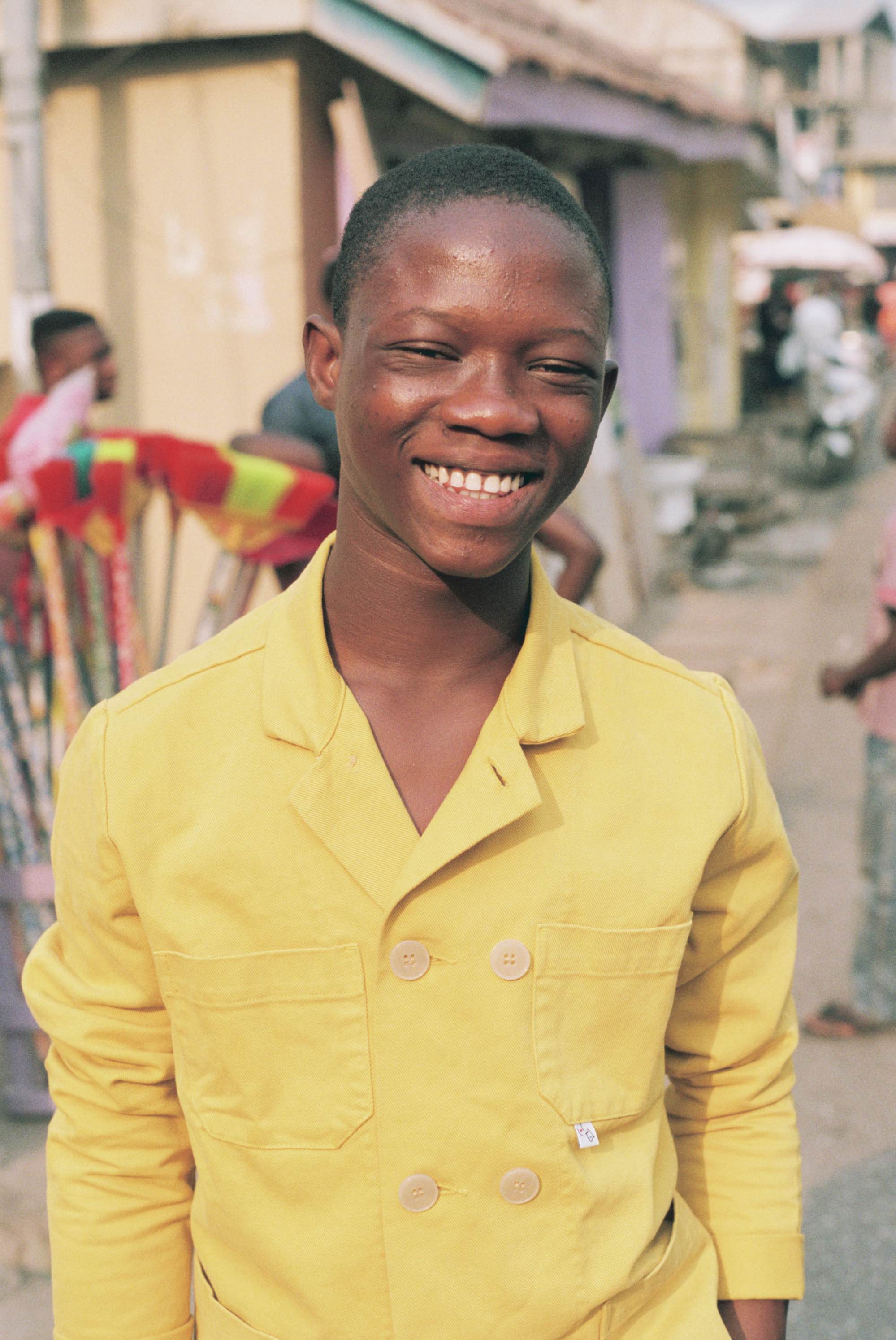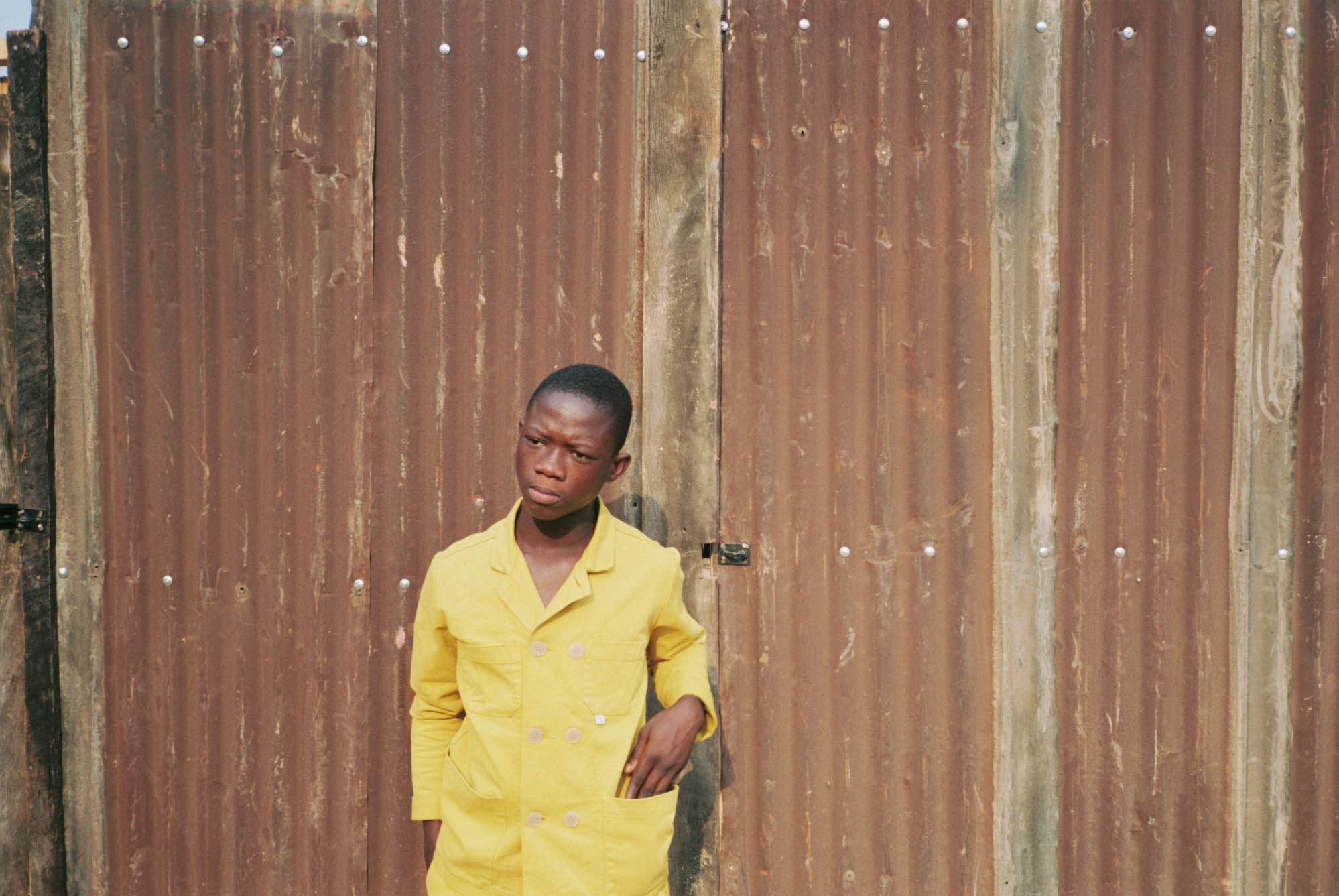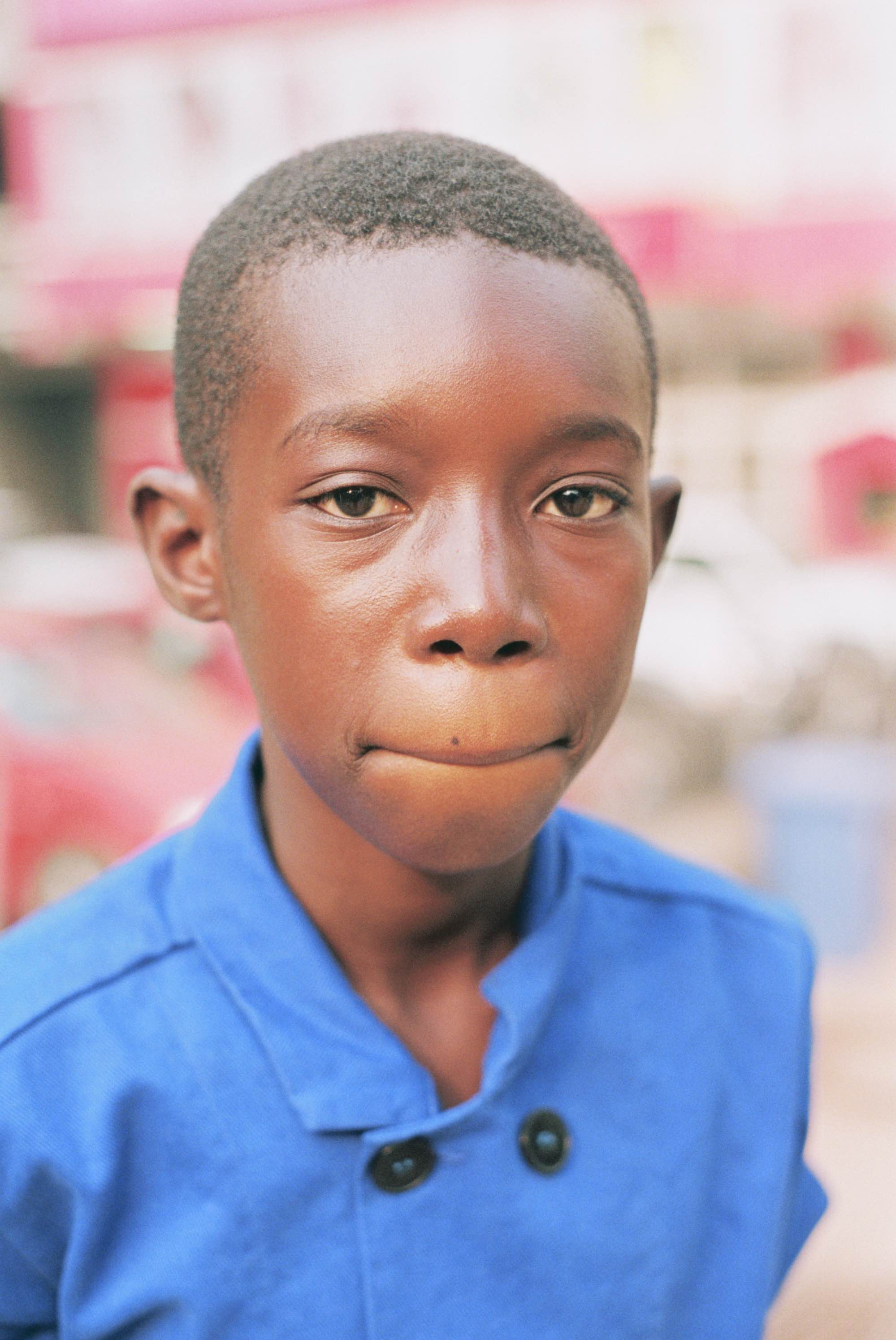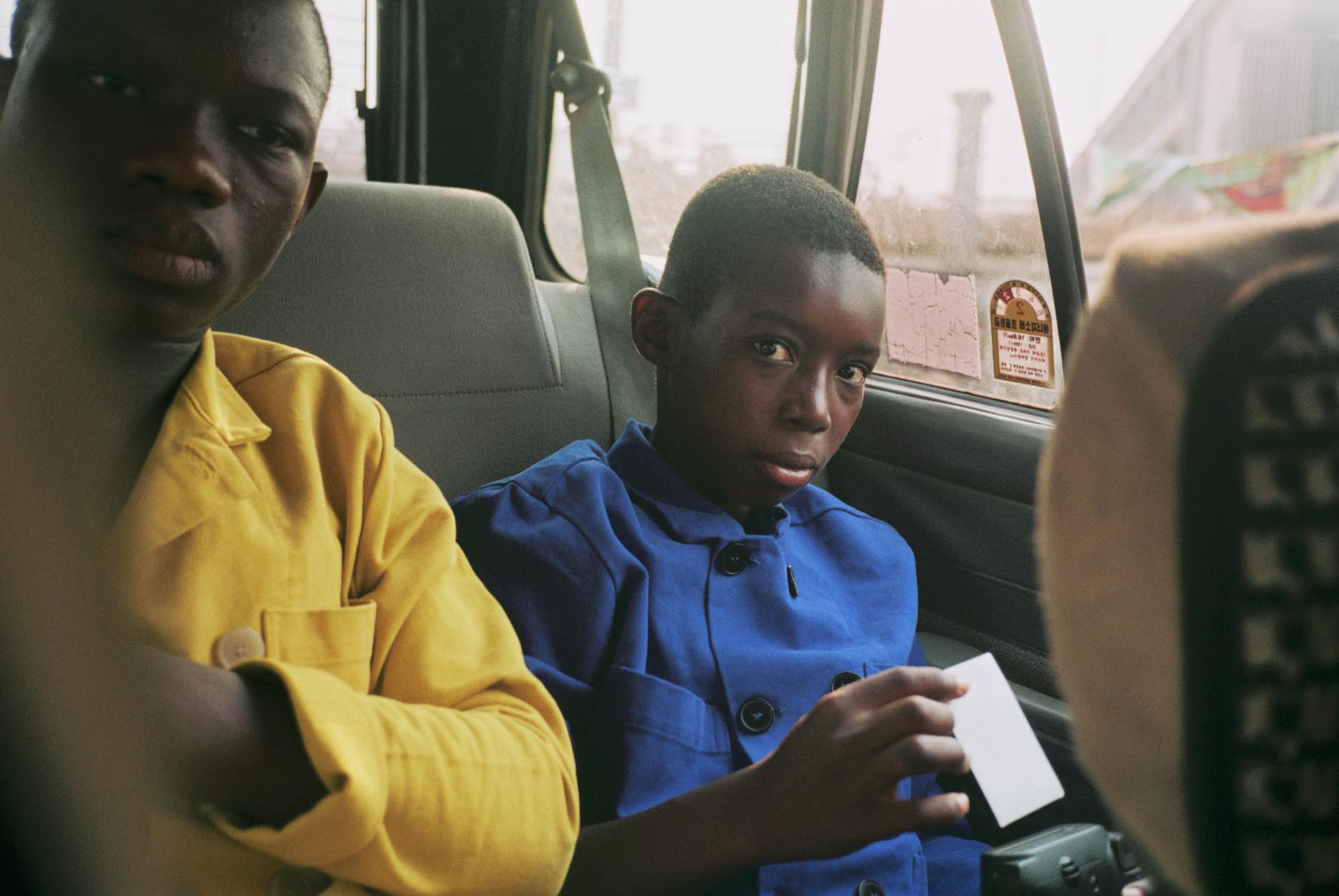 What was the initial reaction to the kids becoming the clothing?
They were really happy especially knowing that this was something from Amsterdam, to be honest they were only excited to know that the suit came from Amsterdam. They preferred my Nike sneakers instead of the Bonne Suits haha.
Comparing a country like The Netherlands to Ghana how can you best describe the difference in society's mentality?
In Ghana I think that the people are more chill and don't really care about our day to day shit. They are more about how they can get most out of their day. Also they genuinely love to talk about their hobbies or dreams with everyone!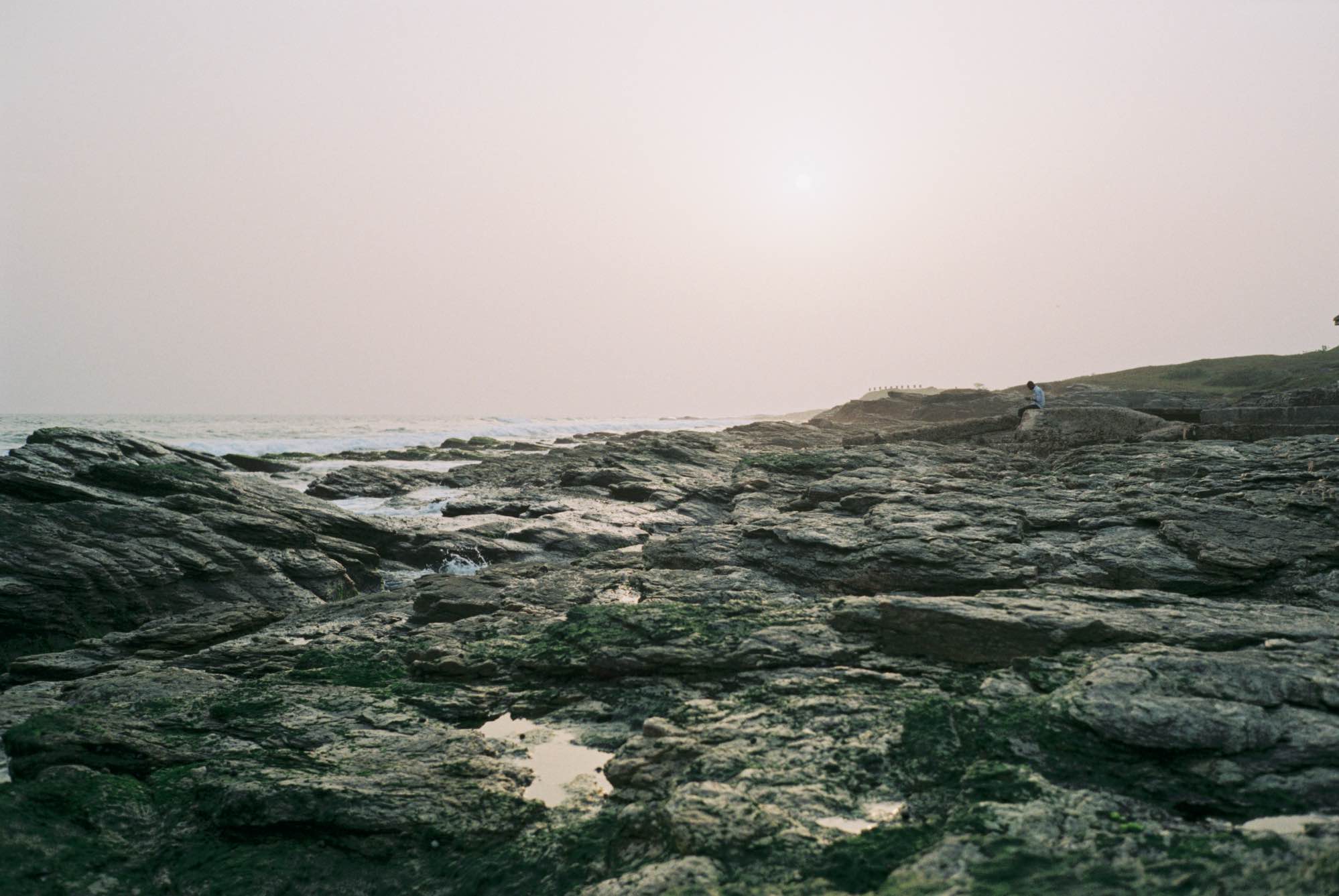 By Olive Duran