Photography Lana Prins 
Lana Prins is a Rotterdam based photographer and although she is only 22 she already has a clear and dominant style in her work. Romance, sensuality, innocence and the female body are her main focus. Working as a photographer from the time she was 15, she has developed her love for the art as well as her love for her subjects which are mainly female. She goes so far as to say that her love for feminine sexuality has turned into an obsession. Check out more of Miss Prins's work here.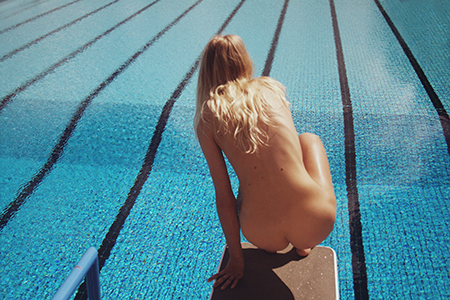 How did you begin taking photos?
When I started photographing this was mainly out of interest towards the human body, and therefor also my own body. I took my first serious photos when I was around 16 years old. By this time, my body started developing, as well as my sexuality.  Photographing myself and my close friends was a way for me to explore these still unknown fields.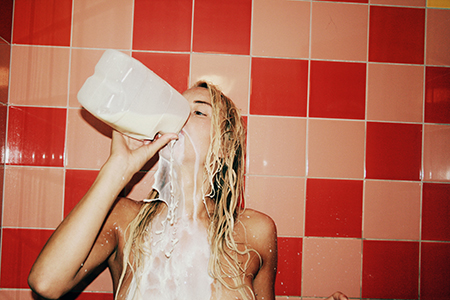 Developing your own style of photography is essential, how did you develop yours?
One of the most important things for me is to completely trust on my own intuition, even when people tell me to do something else. By trusting myself completely I believe my personality and mind-set are very visible in my photographs and style.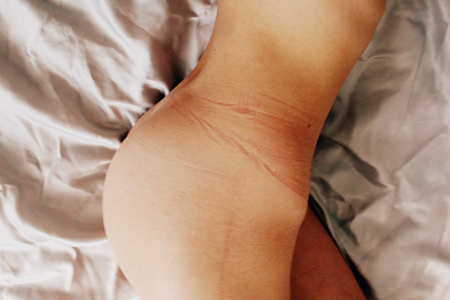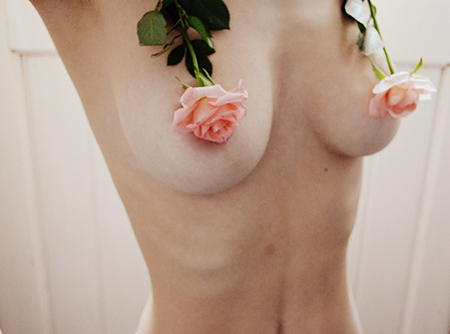 What kind of camera(s) do you shoot with?
Mostly I shoot with my digital Canon (5D Mark III), but I also have lots of different analogue cameras. I still like to experiment with camera's I find at thrift shops for €1, -. It's so surprising to see what comes out sometimes.
There is a clear preference in shooting only women in your work, why is this?
Women have been an endless source of inspiration for me since I started photographing. My curiosity towards the human body and sexuality eventually turned out into a small obsession. My main interest has always been the female body, and the way people look at the female body. A woman can be the depiction of innocence but a woman can also be the complete embodiment of sensuality. I like to play with these contradictory pieces of information in my images. I show both sides in varying degrees and with this I capture a tension between different images.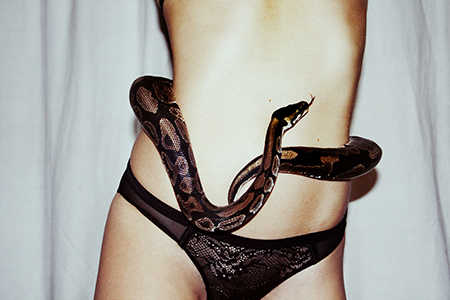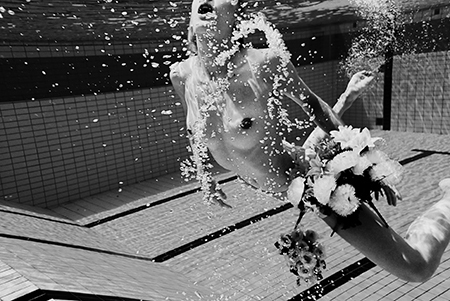 What aspect of your work excites you the most?
I like to see my life as a movie, and my photos as screenshots of this movie. It's not the beginning, nor the end. I'm constantly romanticizing my daily life and my feelings, and in my mind always think in imagery. I love to translate these thoughts and feelings into my images, and therefor being able to communicate myself to others. At the same time my photography is a way to seek for true adventure in my daily life, and to come closer to the things and people that fascinate me the most.
Does where you live inspire you and your work?
Currently I live in Rotterdam, which I find a very inspiring city. There are a lot of new and upcoming things in and around the city of Rotterdam. But after all, I think having change in my daily life is one of the most inspiring things. In a few years from now I would love to live abroad, and always keep traveling for work & private.
Who is your dream person and place to photograph?
It would mean a lot to me if I could always keep photographing people who are close to me while visiting and travelling the most beautiful places. If I had to choose one person at the moment, I would love to photograph Lina Scheynius because I love her work and I think she's incredibly beautiful and interesting.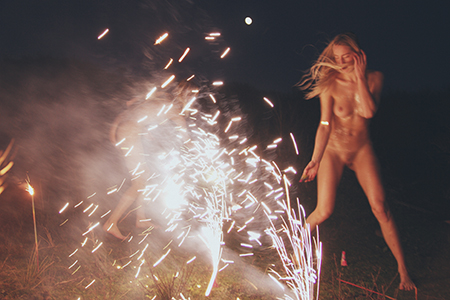 Which one photo that means the most to you?
This photo above means a lot to me at the moment. I took this photo in one of the last days of 2015 when my sister Luca and my friend Marijn visited me. We walked into the dunes that evening, and for some reason we felt very adventurous. We decided to celebrate the good things that have came to us this year. Later that evening we drank lots of wine and talked about all the things we would do next summer. Being able to capture feelings and moments like these mean a lot to me.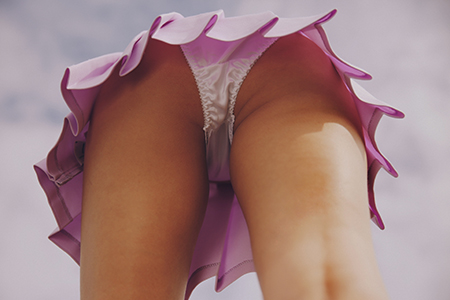 What's next for Lana?
I would love to have more collaborations with other young people who have a similar mind-set. This summer I will work on a new photography project: a road trip with the three most important girls in my life right now, my sister and my two best friends. I want to capture the importance and intimacy I feel towards them in this time of my life. My next big project is my first photography book!
Check out Lana's Instagram here
By Indiana Voss