Greeted by the sweet sounds of Aurora humming to herself before our interview, it is already obvious that 'musician' is not just a job title for the songbird from Norway. At only nineteen years old, Aurora has secured herself a massive following since releasing her debut EP Running With the Wolves in May 2015. It's easy to forget the youthful age of Aurora Aksnes as she speaks about her debut album All My Demons Greeting Me as a Friend with the thoughtfulness and ease of a seasoned professional. We sat down with the songstress to learn about the inspiration behind her album and how she deals with the pressures of fame.
The new album is amazing, where did you find the inspiration for it?
'Lucky' was written when I was nine and 'Runaway' was written when I was 11, but 'Through The Eyes of a Child' was written in August 2015. It was all at different ages and I guess it's more what inspires me to write every song which is mostly just the motions of the world and the people in it.
When you listen back to them does it take you back to that age?
When you make something, you might love it the day that you make it, but the next day you think 'what was I thinking? This is horrible, it can be so much better.' But because I'm always out travelling I can't be in the studio, even though I've had eight months I've only had three weeks being in the studio. So, I don't think I'll be able to listen to my album in full for the next five years.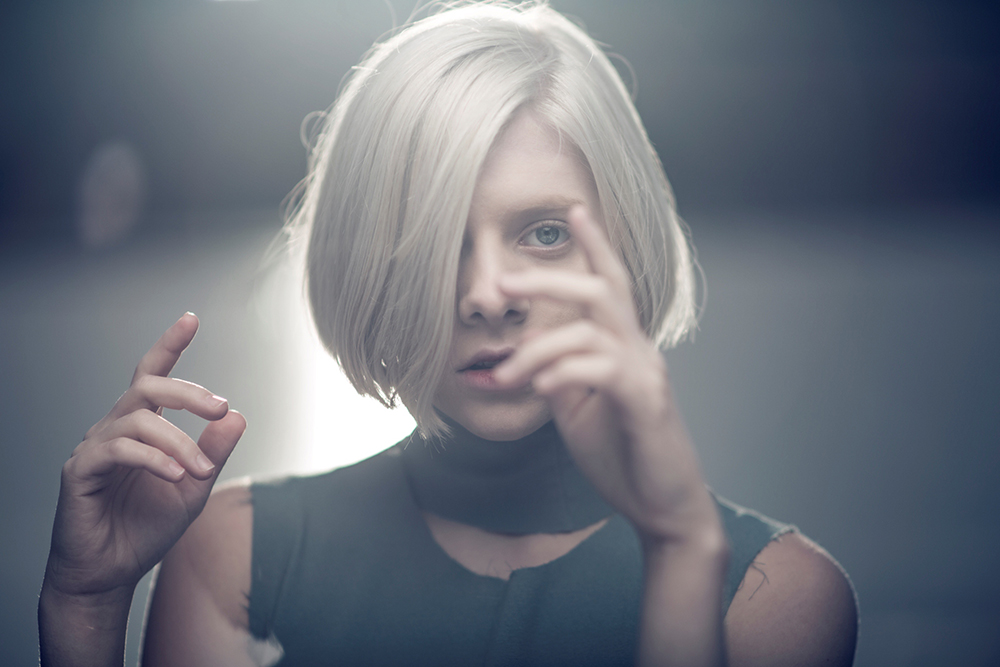 How did you feel when you finally finished the album?
I thought it was really hard. I really wanted to change all these things because you get new ideas but you have to move on or I wouldn't have finished a single song. Nothing can ever be perfect and it felt nice to just accept that and move on. It was a bit sad as well, the end of something.
Did you learn anything making this album that you would do differently for the next?
Yes, absolutely. I think I should listen even more to what my heart is telling me and say it aloud. I could have done things that weren't done because I was too afraid. I'm still quite young though, it's hard in the beginning to be like "no I want this, I want that" because you want to please everyone. But I'm going to raise my voice, easy as that.
How have you found the pressures of having such a large fan base at this age?
I feel it when I play shows and I meet my fans afterwards, or when I go on Twitter and realise that so many people can see me, which is strange. It's important for me that my fans know that I need them too. I need them to be a musician, I need someone to appreciate what I do. But it's important for them to know that I'm just a girl who writes songs and that's just what I do.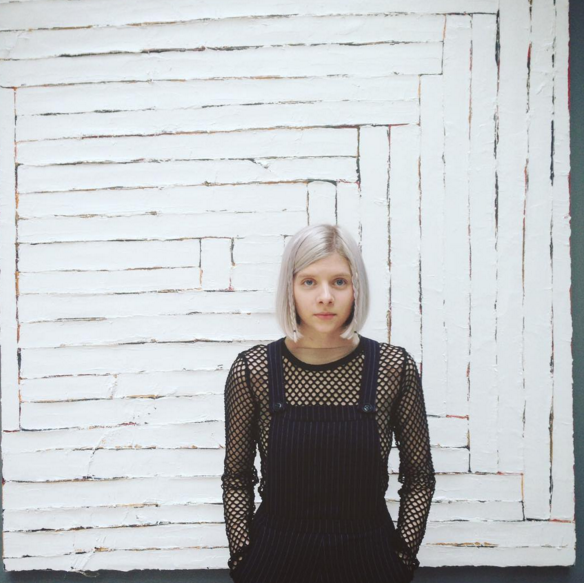 What do you hope people will gain from listening to the album?
Music became a way for me to talk to people and to have a voice about many different subjects. I told my father when I was quite young that was all I wanted to do. I just want to move people in some way, for me that is the most important thing in music. Of course I have a few songs that can make you happy as well, actually it's just two songs out of twelve. It's really quite a dark album.
Do you like having that mix of happy and dark in the album?
I tend to become quite dark when I write songs. But I don't want to make songs that encourage people to hide in a dark bubble and to enjoy depression. I want to write sad and dark songs that make you heartfelt because I went through that two years ago and it's beautiful when a song just talks to you, it makes you feel special. 
If you could be any animal it would be…
A polar bear! I just love them and snow, but I guess the ice is melting so it isn't looking too good for the polar bears right now. I would also like to be a crow just so I can fly around. I love the idea of flying, I tried to fly several time when I was a child, jumping down from the roof with an umbrella which was not such a good idea, I think I broke an arm once.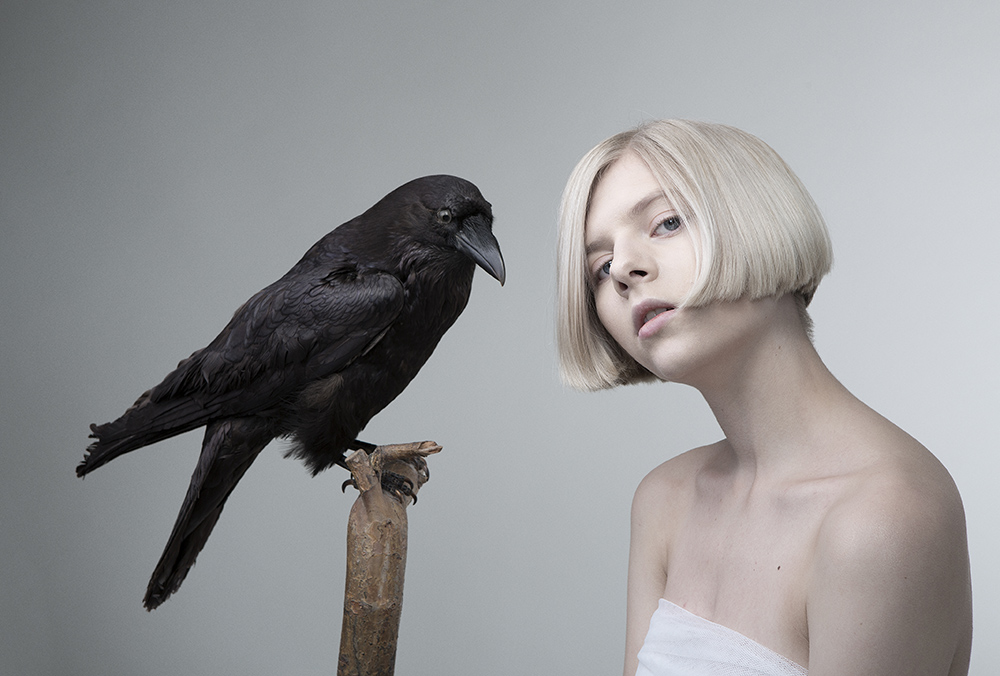 Describe your style…
I'm a bit schizophrenic with my style. I love to wear skirts and pants, I don't own tight jeans but I have a lot of wide pants. I also really like natural colours because I don't wear purple, pink or orange.
If you could pick any era and any city to live in it would be…
I often think I would love to live in another time, but then I think about how the women were not really allowed to have a voice. If I look away from that I adore the 1920s. Even though I think people drank and smoked too much. It's a nice time because this was when they untied their corsets and thought 'let's just be comfy for a while.' Also, I really love the idea of going out to eat and listening to live music.
If I could pick another time I would also like to be a Viking because the women were quite strong, if the man was away the women would be in charge of the whole village. Did you know, I am actually a Viking? It's in my heart, it's in my people.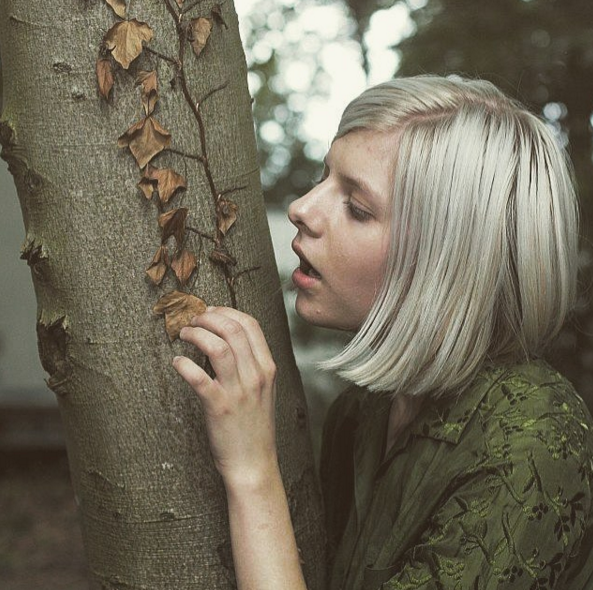 What is your secret escape place in your hometown?
I live in a place that is an escape. If you look out the window you won't see buildings, you will see mountains, the ocean and maybe some houses on the other side. There's a mountain behind our house that I like to walk. It has the most amazing view with lots of deer walking around and a waterfall as well. 
And what do you do when you are away from home and need to escape?
When I'm travelling I escape by listening to music. But unless I'm listening to Leonard Cohen or Bob Dylan I prefer to listen to music without words like soundtracks, movie pieces or classical music. Because I have so many words in my head I can't have anyone else interfering with it. I need to write it down and it's quite inspiring to have background music when I can't play piano myself.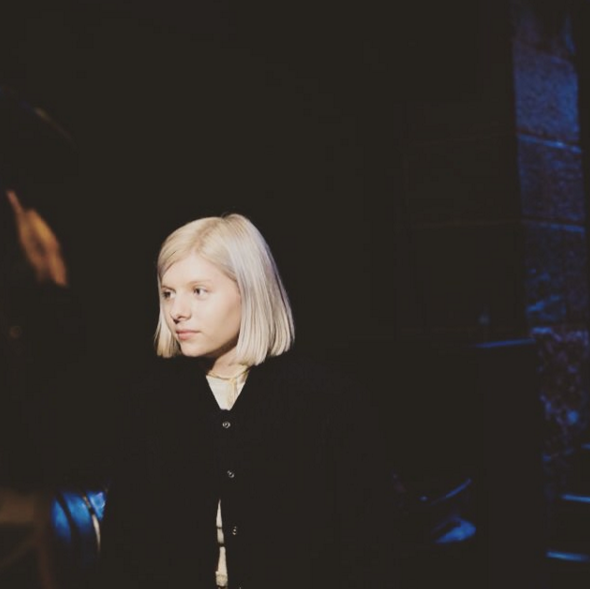 If you could change anything about the world right now, what would it be?
There are so many things like animal abuse, women's rights and having the right to love who you want to love. I guess acceptance. If we can just accept that okay you might have a different religion, a different skin color or you're a woman and accept that we can love who we want to love and not be afraid of it. I think that would be a good place to begin.
Images via Instagram 
By Caitlin Hennessy