Photography and Text Pernille Sandberg
The Danish streetwear designer Pernille Krüger did not plan to show her new collection in the first place, but due to a high interest in her brand and work she chose to do so – and that threw off in the best possible way. I'm talking of a young, ambitious woman from Copenhagen who founded her brand, Krüger, only one year ago. She proofs to us all that hard work pays off.
"It's been an amazing experience – a lot of work of course, but watching my brand grow day by day has been the wildest experience in my life so far. The feeling of seeing a result after years of preparing and hard work is very special."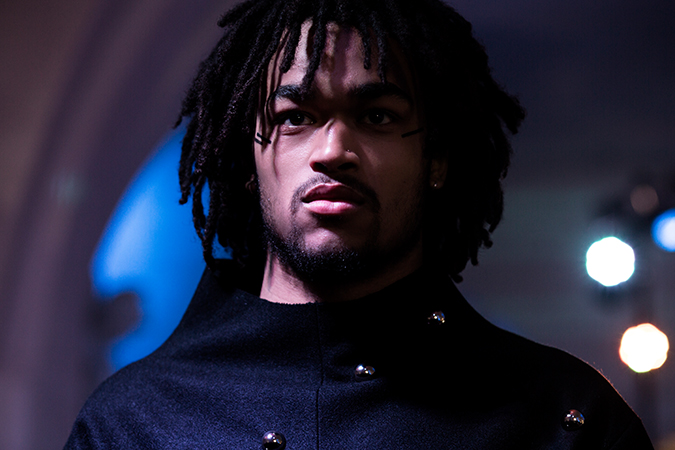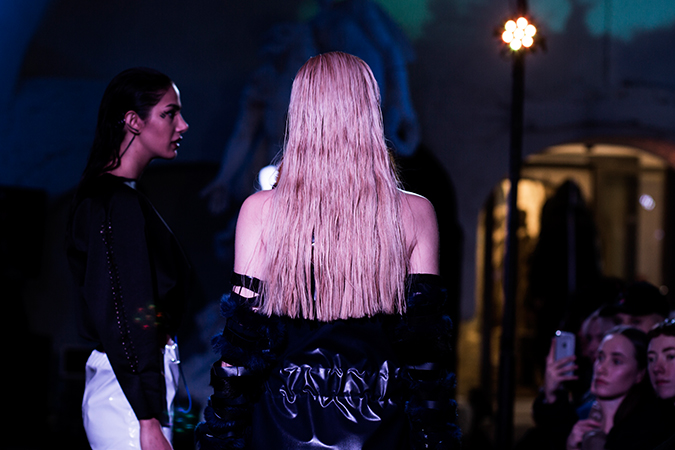 She transformed the old, historical pearl of Copenhagen, Brewhouse of Christian IV, into a mysterious, slightly obscure universe. She mastered the art of creating a symbiosis between the old sculptures of the Brewhouse, the echoing acoustic and the high ceilings with her own approach to streetwear by building her own, edgy catwalk and own lightning setup. Few walls were decorated with spiritual visuals while the sculptures were illuminated in blue from behind. The guests were placed along the catwalk, after picking up a little ginger shot as they arrived. We all knew that we were going to experience something special in a second.
Krüger was mentioned as one of the absolute must-sees by Fashion Forum, the independent news media owned by Danish Fashion Institute. This naturally generated high expectations, but she still managed to surprise us all. Down the catwalk marched the boys and few girls in one unique, sporty avant-garde creation after the other. Think fur, lacquer, tech materials, mesh, leather, shiny polyester, metallics and references to your old windbreaker and chunky sneakers in one inspiring unit.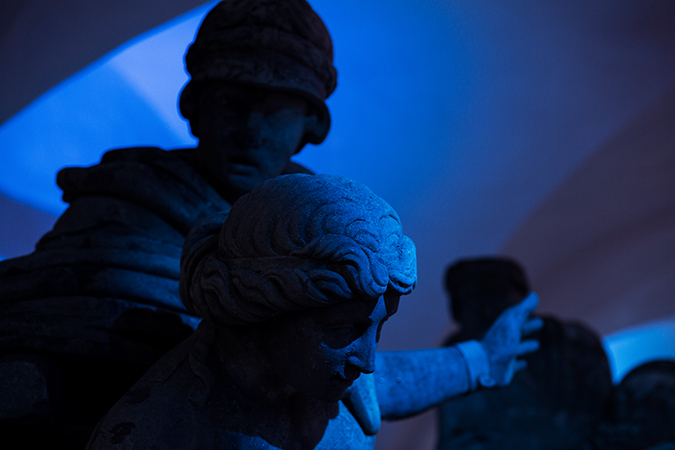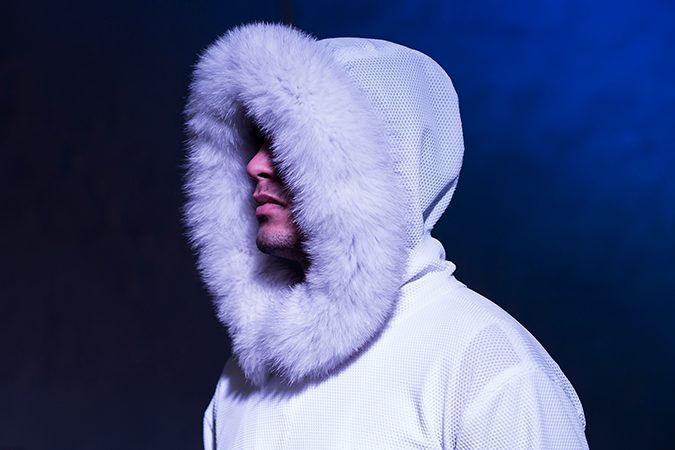 "This season is created from the streets of London and Paris. More likely the suburbs of them; the people living there, the food, the architecture and especially the music. It is absolutely no secret that I am mostly inspired by the music industry – both in Denmark and internationally."
This is pieces that let the girls be wild girls and the boys be wild boys and if they choose to swap they can easily do it. This is pieces made for the streets and the collection inescapably speaks to the youth culture that is not afraid of exploring the urban life as they want to. No matter if they get dirty fingers.