Photography Pernille Sandberg, Milton Rojas
The two designers behind the Danish menswear brand HAN Kjøbenhavn, Jannik Wikkelsø Davidsen and Tim Faith Hancock, have been frontrunners in many surprising ways; they are one of the few brands that has been capable of opening a flagship within their first years, they have just moved into new, big showrooms in the centre of Copenhagen and they have recently opened a store in Paris, not to mention their store in New York. They are moving forward, yet looking backwards to evolve.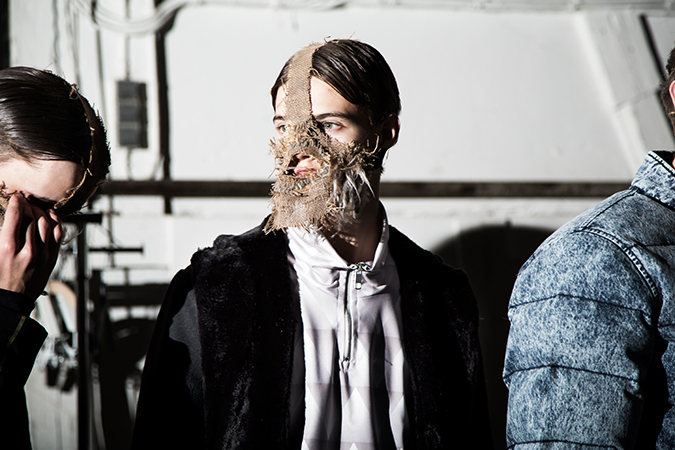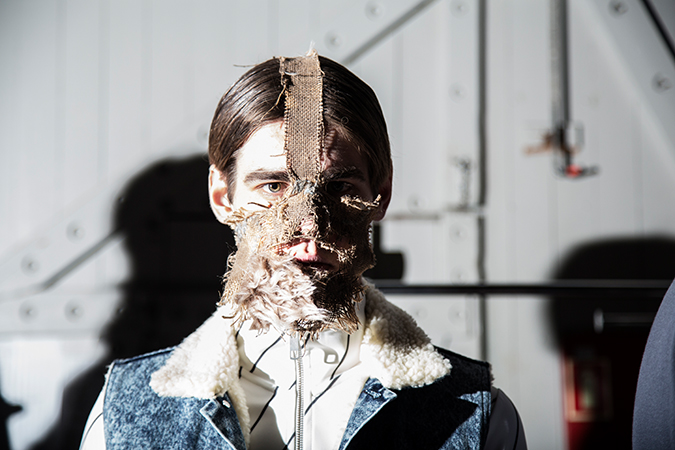 Their AW16 collection is based on their childhood experiences in the suburbs. They have never been afraid of taking chances and implementing abnormal elements (for the fashion industry) in their collections; this skill influences their choices when choosing fabrics and materials, show venues and features, brand strategies and design. This season they presented fake fur, denim, football T-shirts, prints of contact details for real workmen's companies in Copenhagen, sweatpants, polyester and powerful leather jackets, dark purple and prints in rose – all inspired by anything but glamorous childhood memories.
The duo has, within only 8 years, managed to create not only a fashion brand, but a built up a unique brand identity that ranges from sunglasses to spectacular show experiences. Several times have they been awarded for their special style, the Bronze Lion they received at Cannes Lions International Festival of Creativity for their AW12 fashion film is a special one to point out.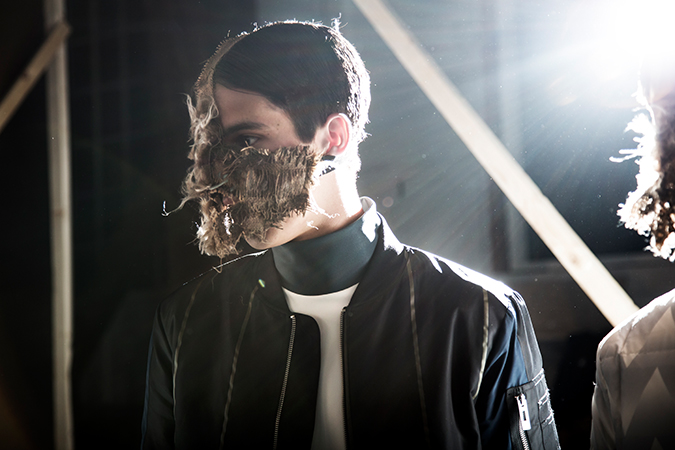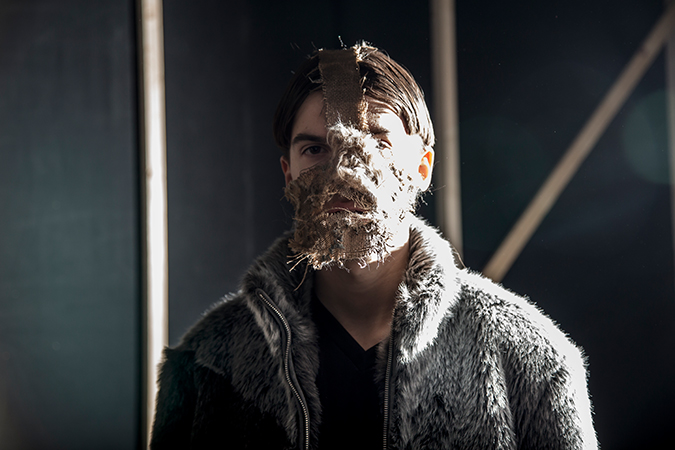 Last season they let their collection unfold in a universe of old, broken cars directing the viewer's thoughts to forgotten suburbs of America's west coast. The seasons before that they have placed their models in cages, let them drive creaking bicycles and them play dead, laying on the catwalk as gunshot victims. This season they surprised their audience once again, yet with their unique touch and ambience to the show. Some recurrent objects in their universe are their use of masks and teddy bears and this show combined both. To gain the feeling of being in the suburbs they presented their show in the Grey Hall in the Freetown Christiania in Copenhagen with heavy beats thundering through the air. Instead of Absolut Vodka sponsor cocktails they offered their guests bottled bears. In the back of the hall they placed an enormous teddy bear with long hoses tied to its eight different breasts and as the models marched down the catwalk they connected themselves to a hose one by one. What are they aiming for?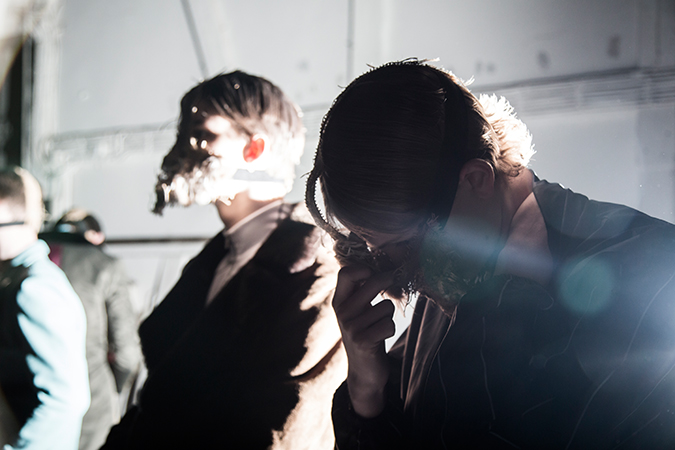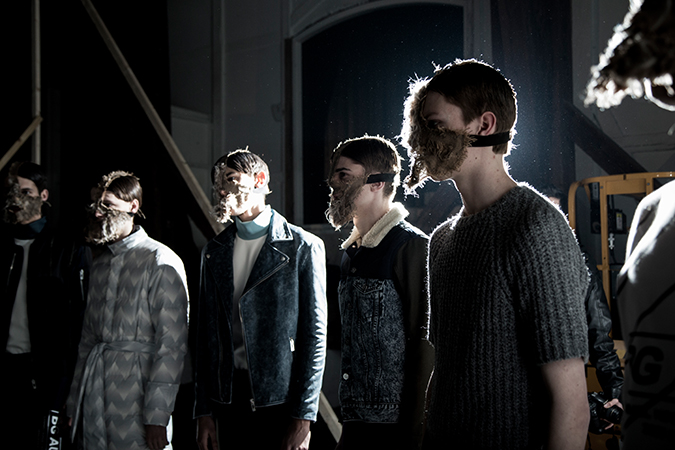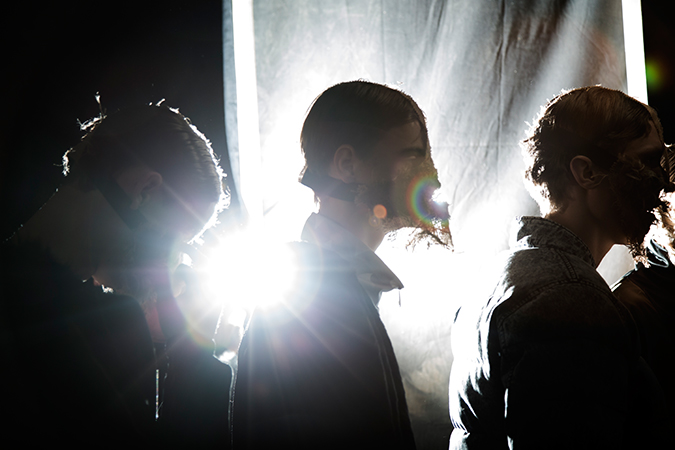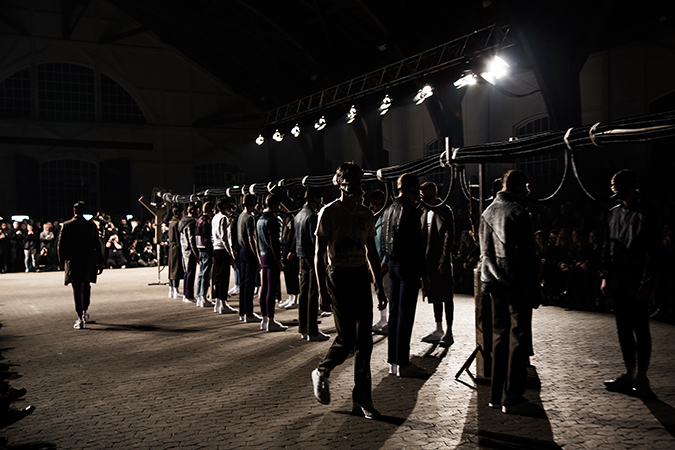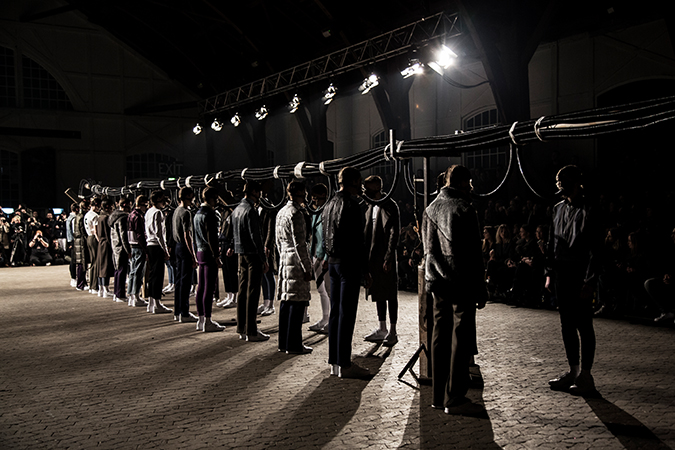 Words by Pernille Sandberg