Photography Marlen Stahlhuth
If you didn't have an eye on Barcelona's fashion week so far, you should definitely change it immediately. A great city, super nice weather, a relaxed atmosphere and exciting designers like Krizia Robustella, Manuel Bolaño and Miriam Ponsa. One of Spain's most interesting brands is Brain and Beast, born in 2010 and ever since growing up to a real wild child. With an extraordinary cast and loud zeitgeist clothes, the design duo is one of the highlights of 080 Barcelona Fashion. We've talked to Ángel Vilda, a former costume designer, about political fashion, Barcelona's scene and friendship.
Your collection is called "proud not guilty", what does it mean?
This collection is about hate. About the things we hate and about the things we don't do. This kind of companies working with people in other countries and paying virtually nothing for sewing or for people who have absolutely no education and about Politian's who are lying and about everything that's making our life a disaster. But Brain and Beast is always talking with such a high level of humor because we think it's so much more intelligent to criticize all these things in this positive way, you know? So this is called proud not guilty because we are not doing these kind of things. We are not using people to do fashion, we don't agree with these people who are buying every week something new and all about this shit.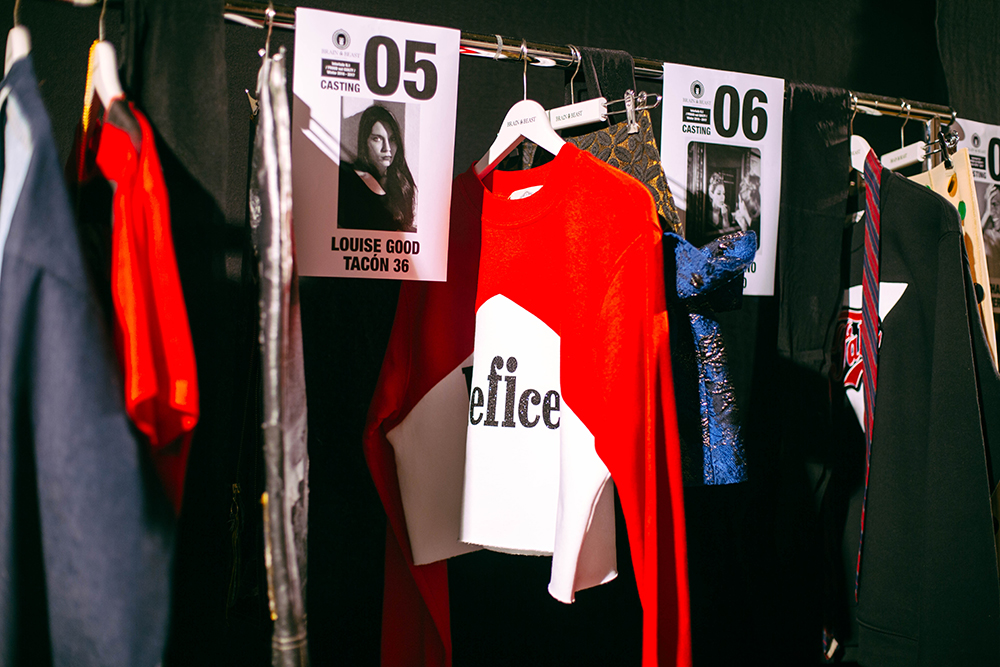 Was it hard to transfer this idea into clothes? 
I mean, when you see the collection you realize the collection starts with military looks that double up in homeless look. Something like our society its changing form this kind of establishment into really poor people everywhere and you will see the evolution of this on the runway.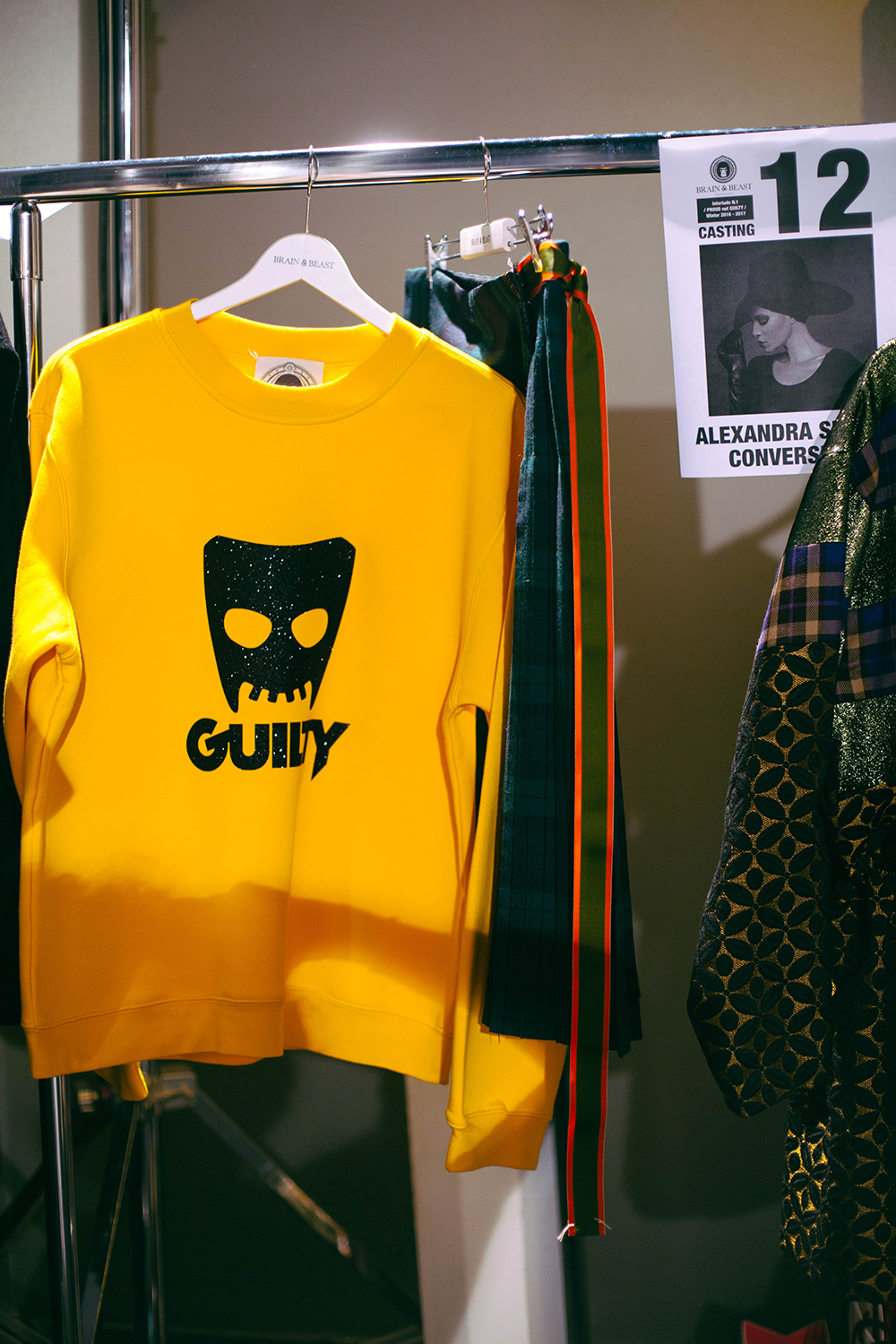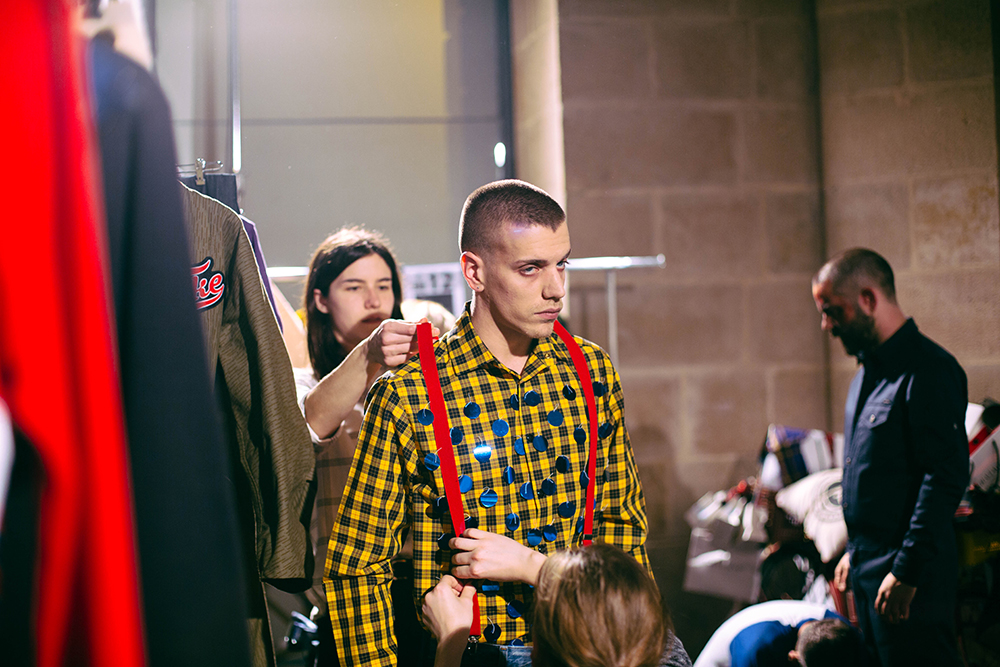 Do you think it's important that fashion makes a political statement?
I never had this kind of way of thinking because its kind of like I was really thinking about Anna Wintour and I was not thinking about Politian's you know? But nowadays I think its really important that everybody must have a politic point of view I mean, I think we are living in such a strange days, its kind of weird everything.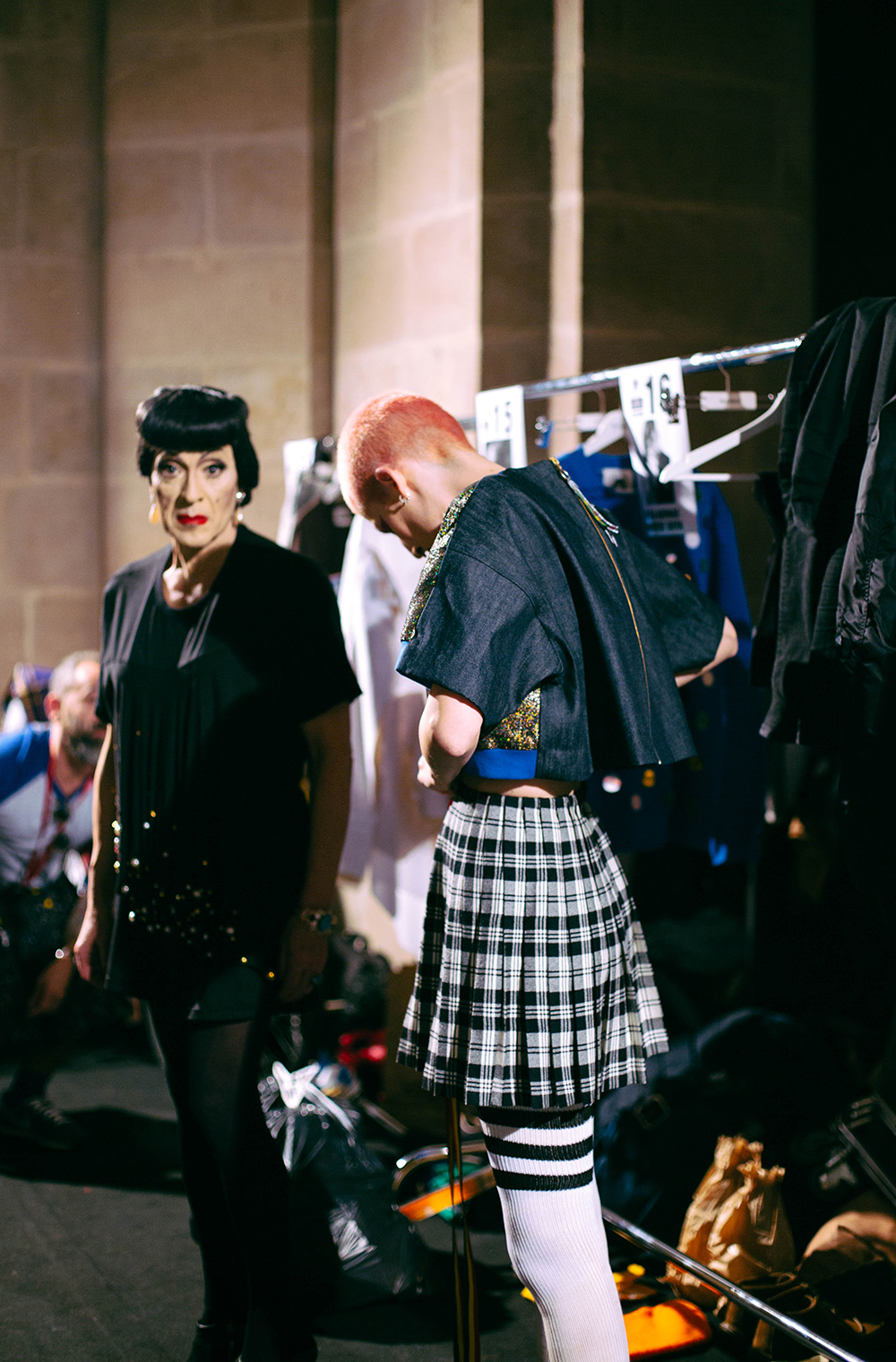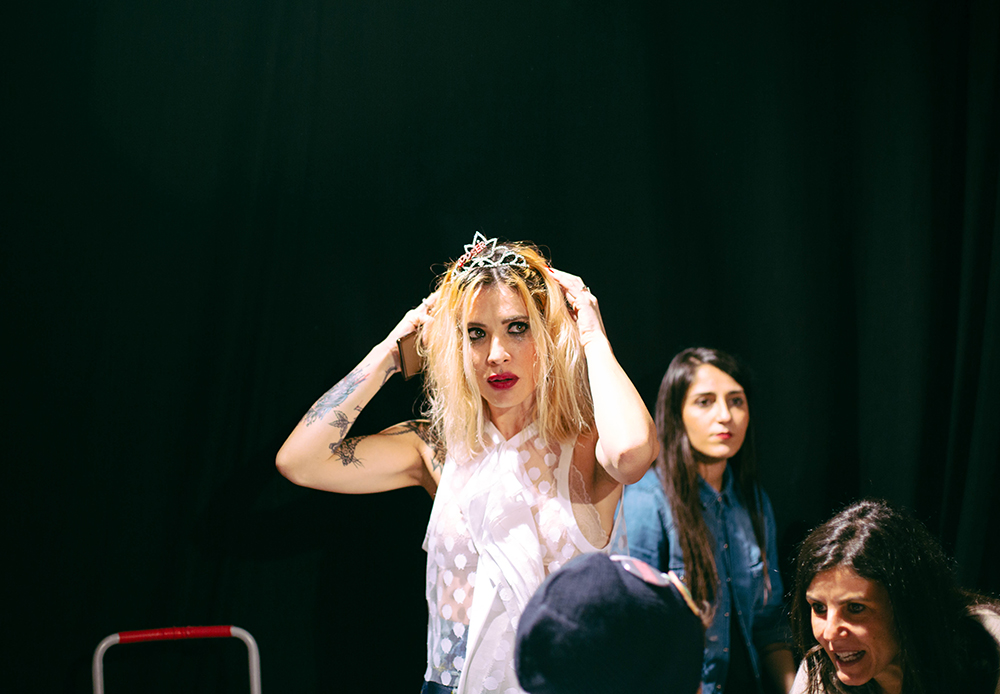 Yeah this kind of view is really unconventional if you see the current fashion scene – and so are your models. You always have such a cool cast! Where do you find them, is it through social media?
It's all our friends. In this collection its kind of, it was not we designed the collection and then we were thinking about the models. First there was the casting and then we were thinking about designing the clothes, we wanted that people to be in our show and soon we had the whole family and then we started to think about the clothes.
Do you always work like that?
Usually we do half official casting, half street casting, but it's our collection number 11 and we wanted to do this kind of 'thank you so much because you are always by our side and supporting' and it was important for us. Even, you know, we live a day like today like a party and we want to celebrate with them.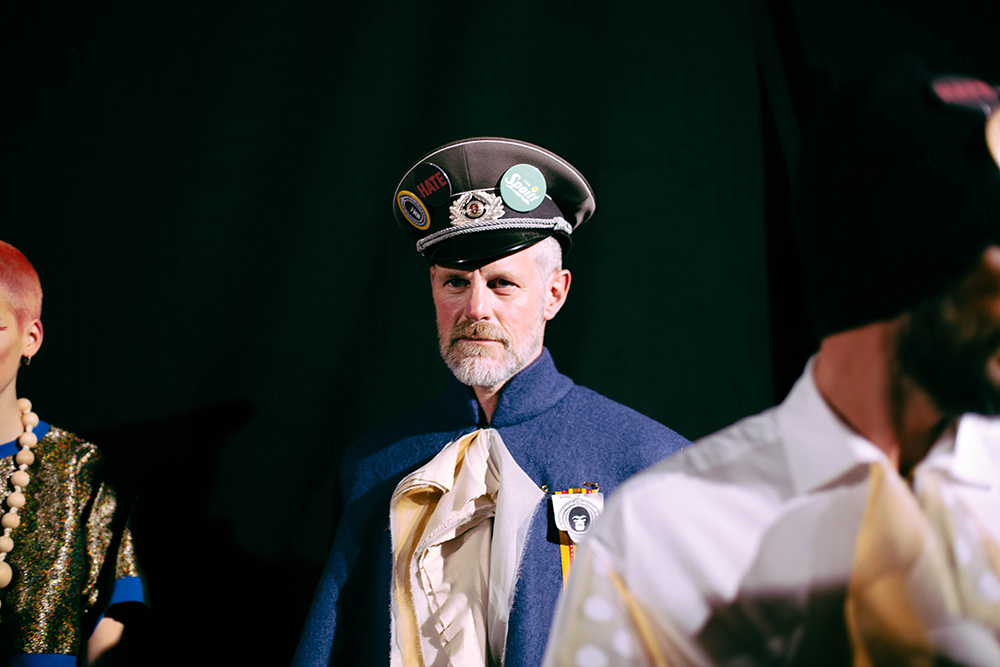 What's so special about your friends?
They are themselves. We have any kind of friends, we have black friends, white friends, heterosexual friends, homosexual friends, transvestites, mothers, fathers, everything, and it's like this is my ideal society, it's like everyone is living together, like something completely normal. I don't like when people say 'you have transsexual on your show, you are not using regular people,' they are regular people. I don't make any kind of difference. It's like, 'you have real people, you are not using models.' Even models are real people, why not?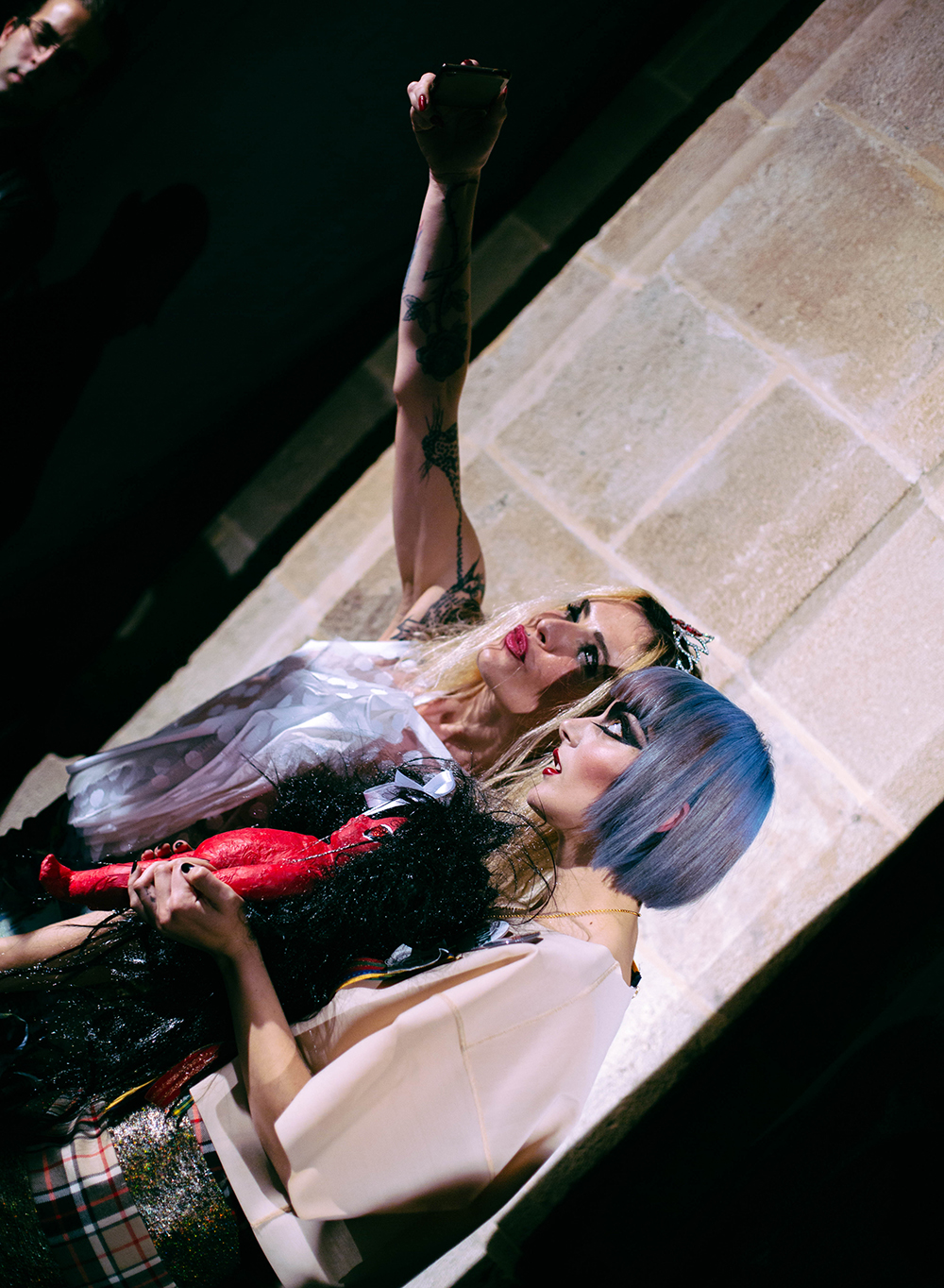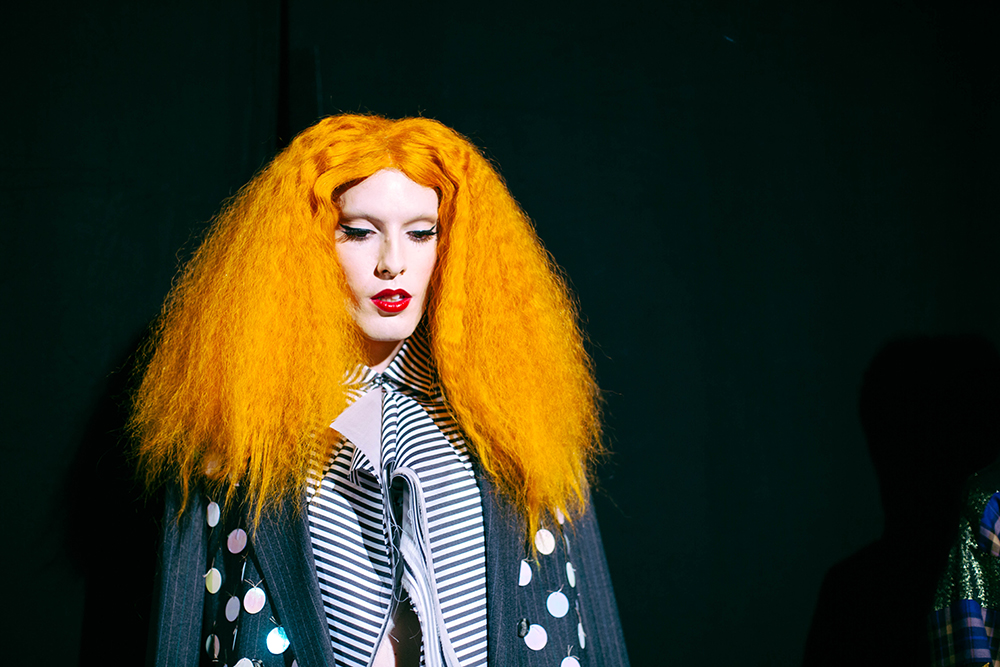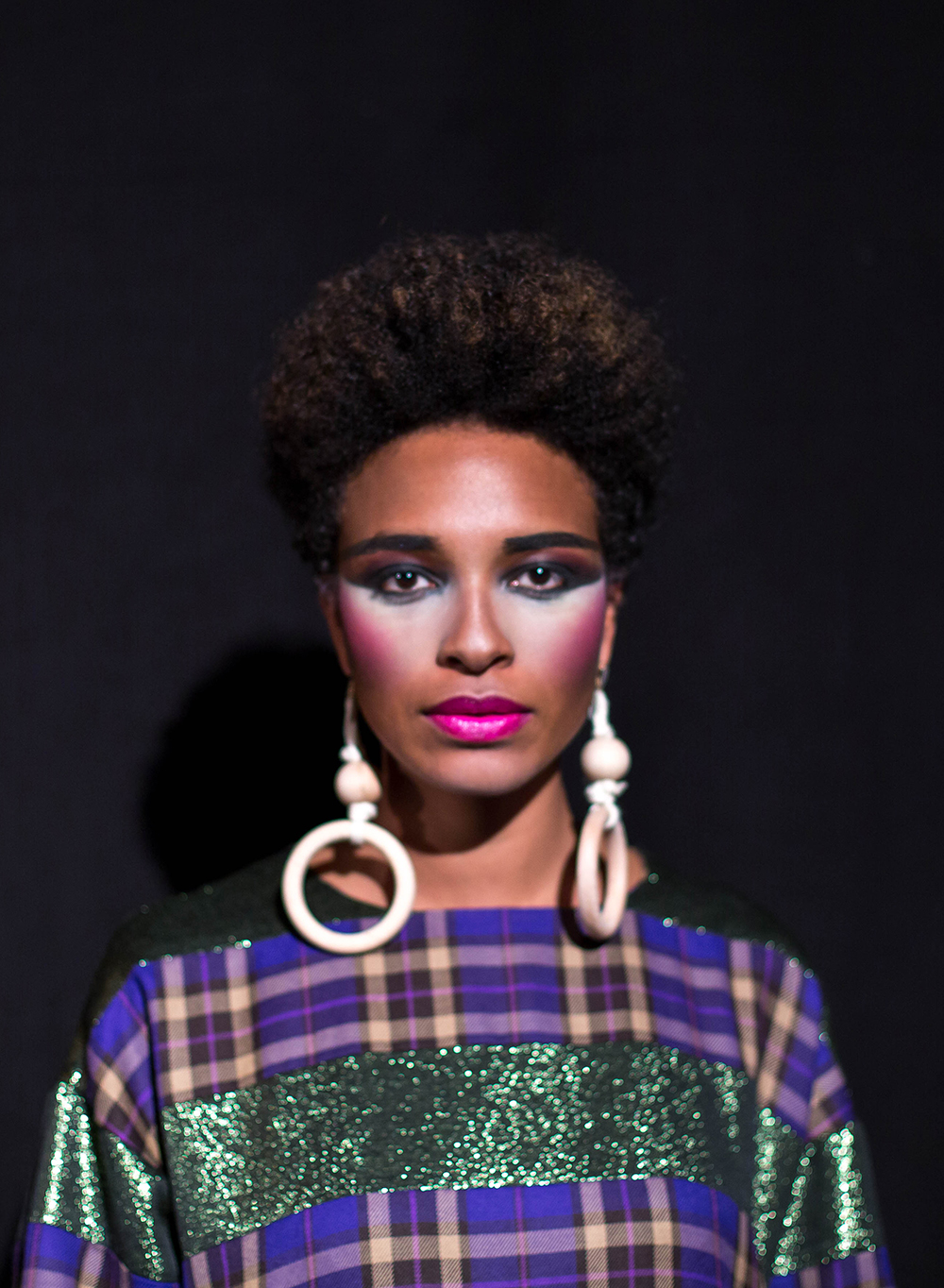 Fashion in Barcelona, what makes it so special?
Barcelona, it still has to win kind of a next step into the fashion industry. Obviously Paris, New York, that's fashion. Barcelona has something really special, first of all the city: I'm from Madrid and I'm living in Barcelona and I feel I will not change, and we have such a great people working here, we have a great casting when we are working with professional models and everything is made really, really serious and really, really professional and I'm feeling really comfortable here.
You couldn't imagine moving to another city?
I imagine, that's what I would like to do but you can show something in Barcelona and you can do it in any other city, not New York but maybe Berlin or Copenhagen. If you go to the old style.com it used to be just Paris, London and New York but now it is Copenhagen fashion week, Tokyo fashion week, it's becoming bigger in a sense.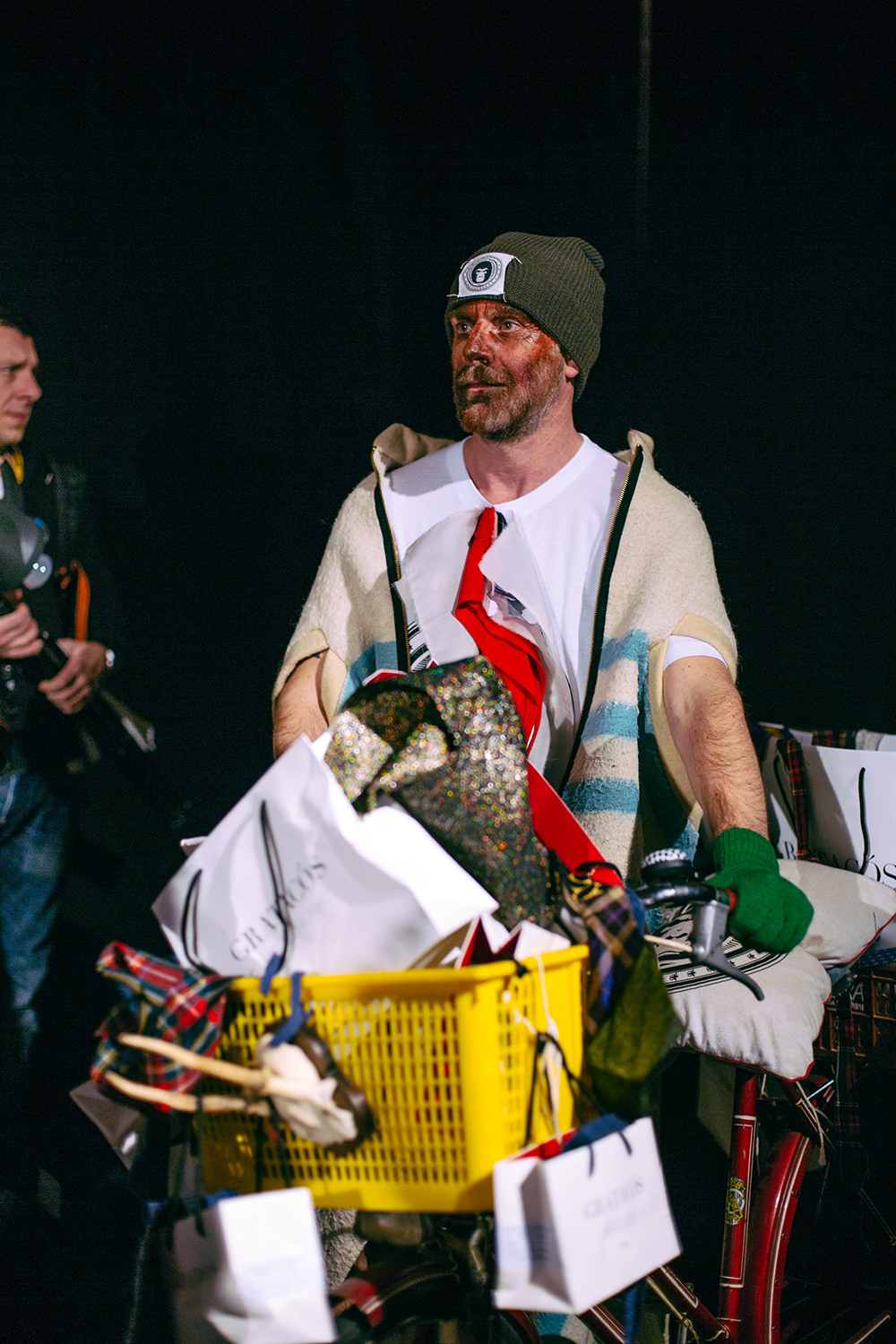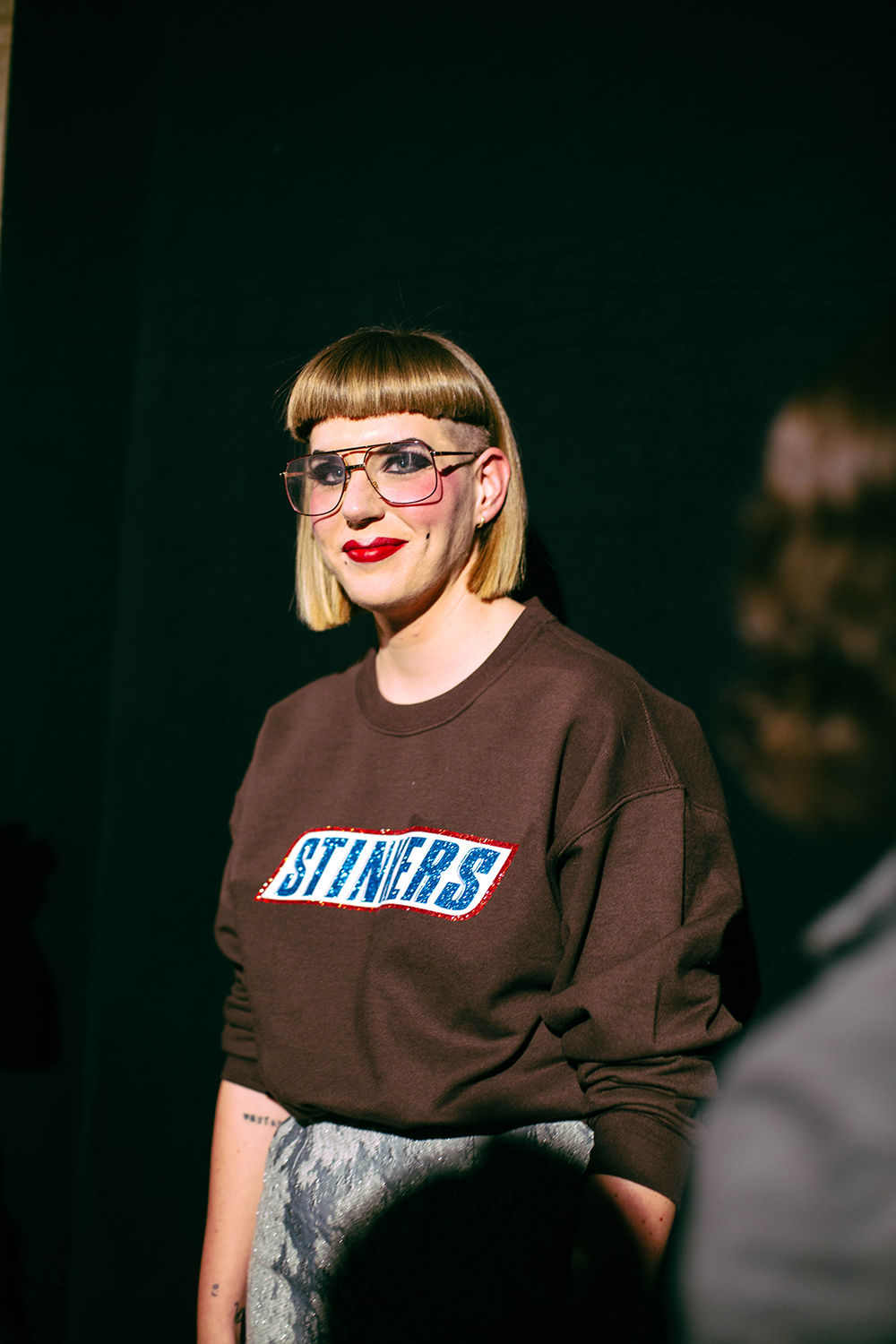 What does fashion mean to you personally?
If I would not work in fashion, I would not be alive. Honestly, I wanted to be a designer since I was a kid! It's what I like the most in this world. But not like just buying things, no. I like to create, I like to do the show, I like to express what I think or what I feel in clothes. What I like the most is when I see someone on the street dressed in my clothes. Even people you don't know, it's the most exciting thing.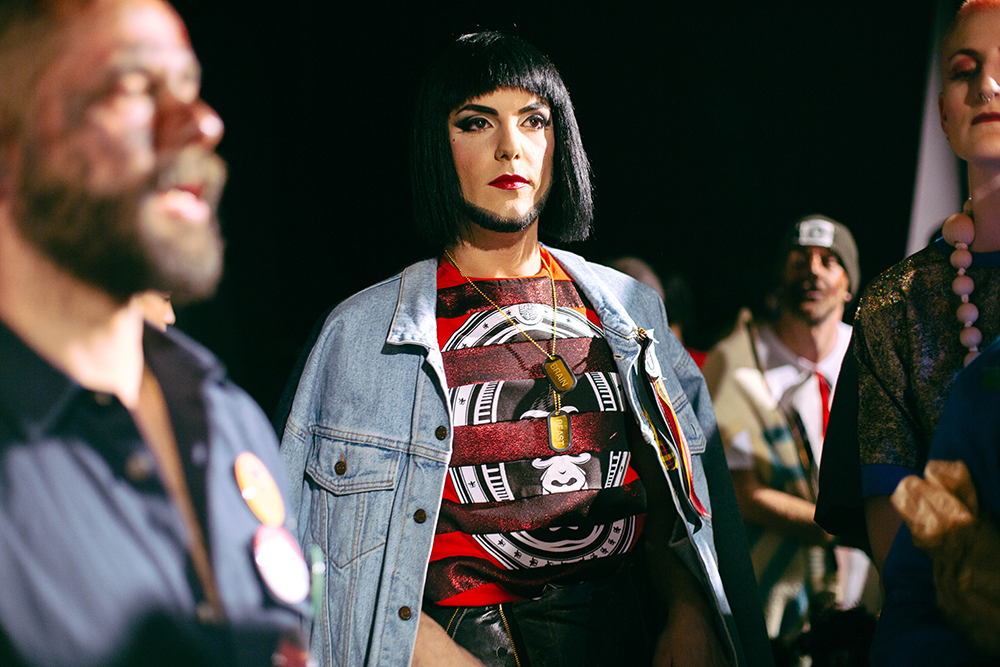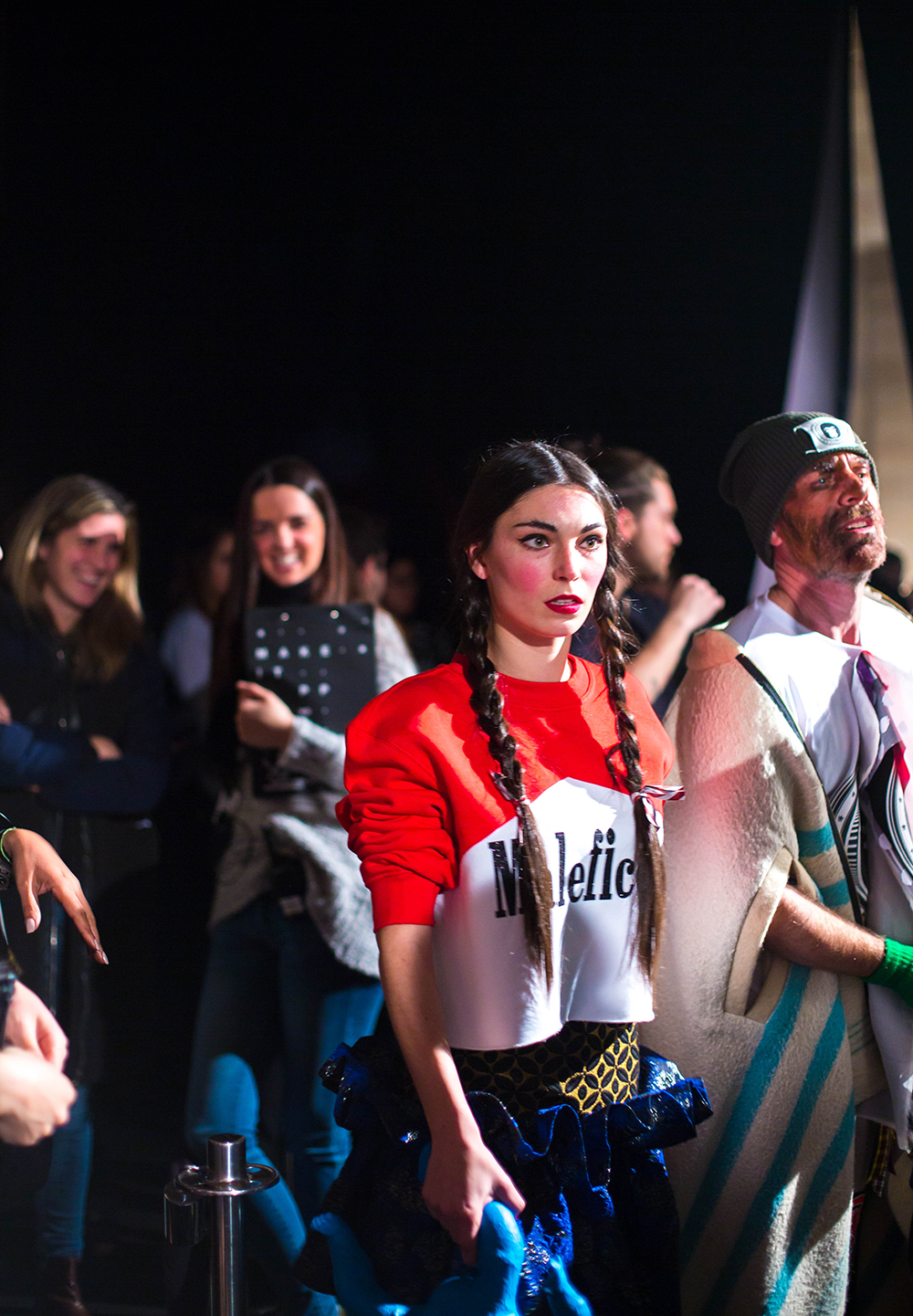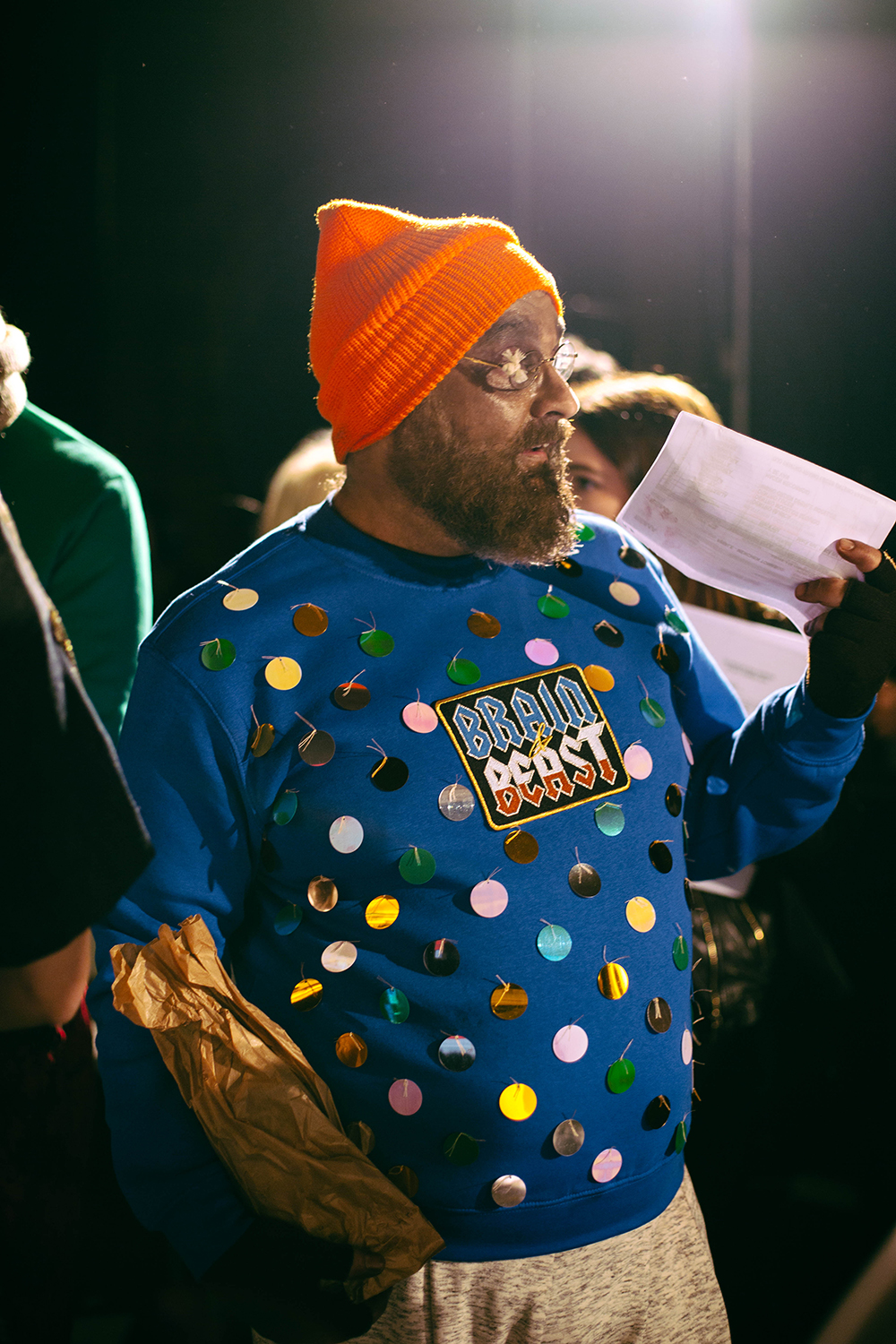 Your label is called 'Brain and Beast', what's your favorite brain in pop culture and what's your favorite beast in pop culture?
I have three icons: Jean Paul Gaultier, Martin Margiela and Andy Warhol. It would be a mix of these three.
So it's all about the combination of brain and beast? 
Obviously, I mean Andy Warhol was such a great brain and he was a beast. Jean Paul Gaultier is one of the designers I like the most, I wanted to be a fashion designer because I knew Jean Paul Gaultier and it was like this is want I want to be. Martin Margiela because he was doing things no one had ever done before.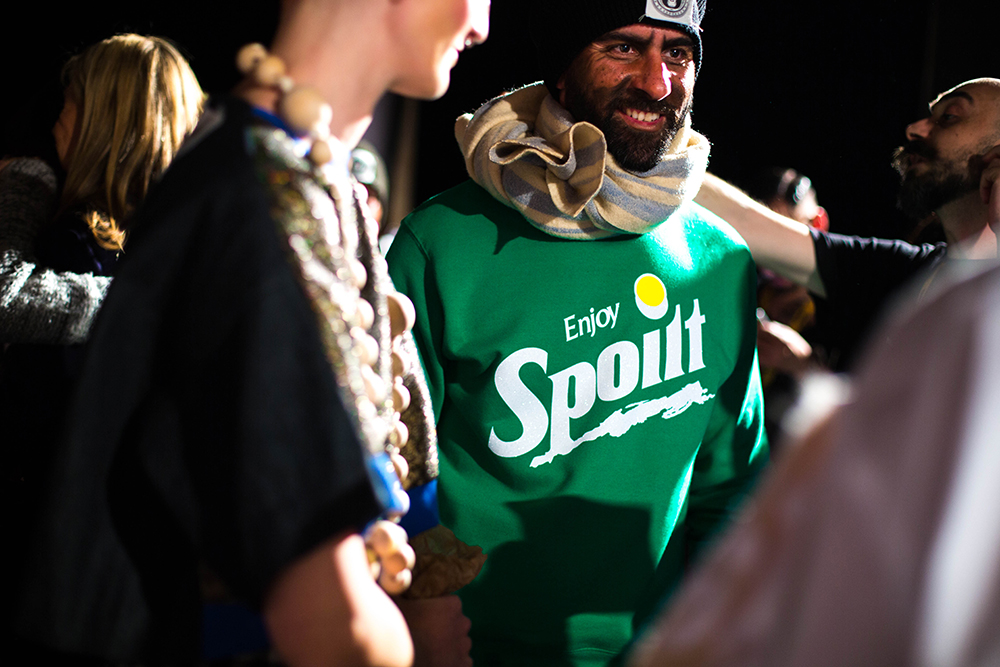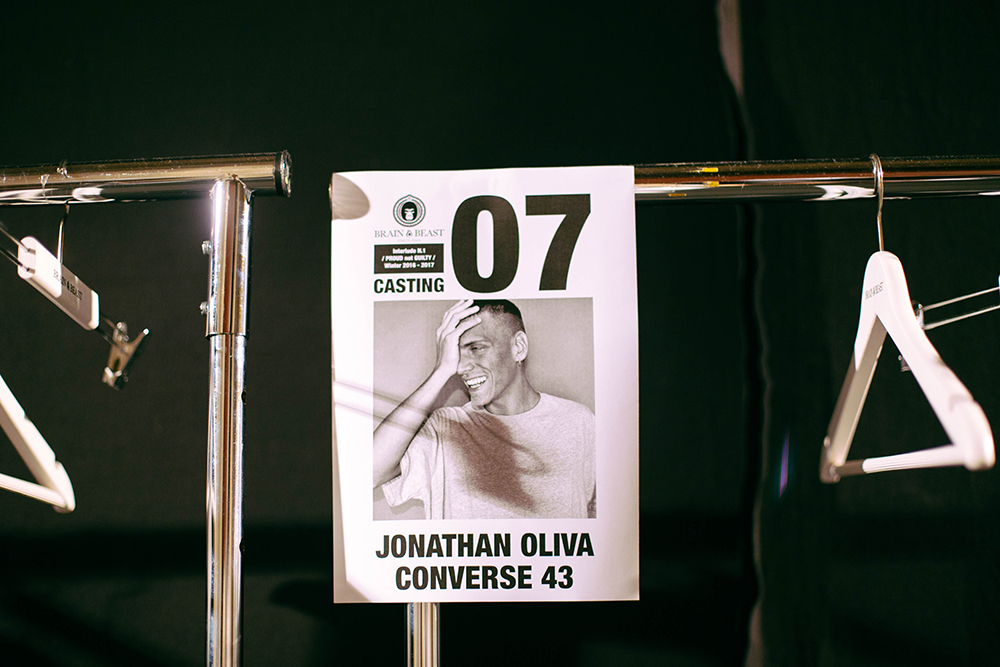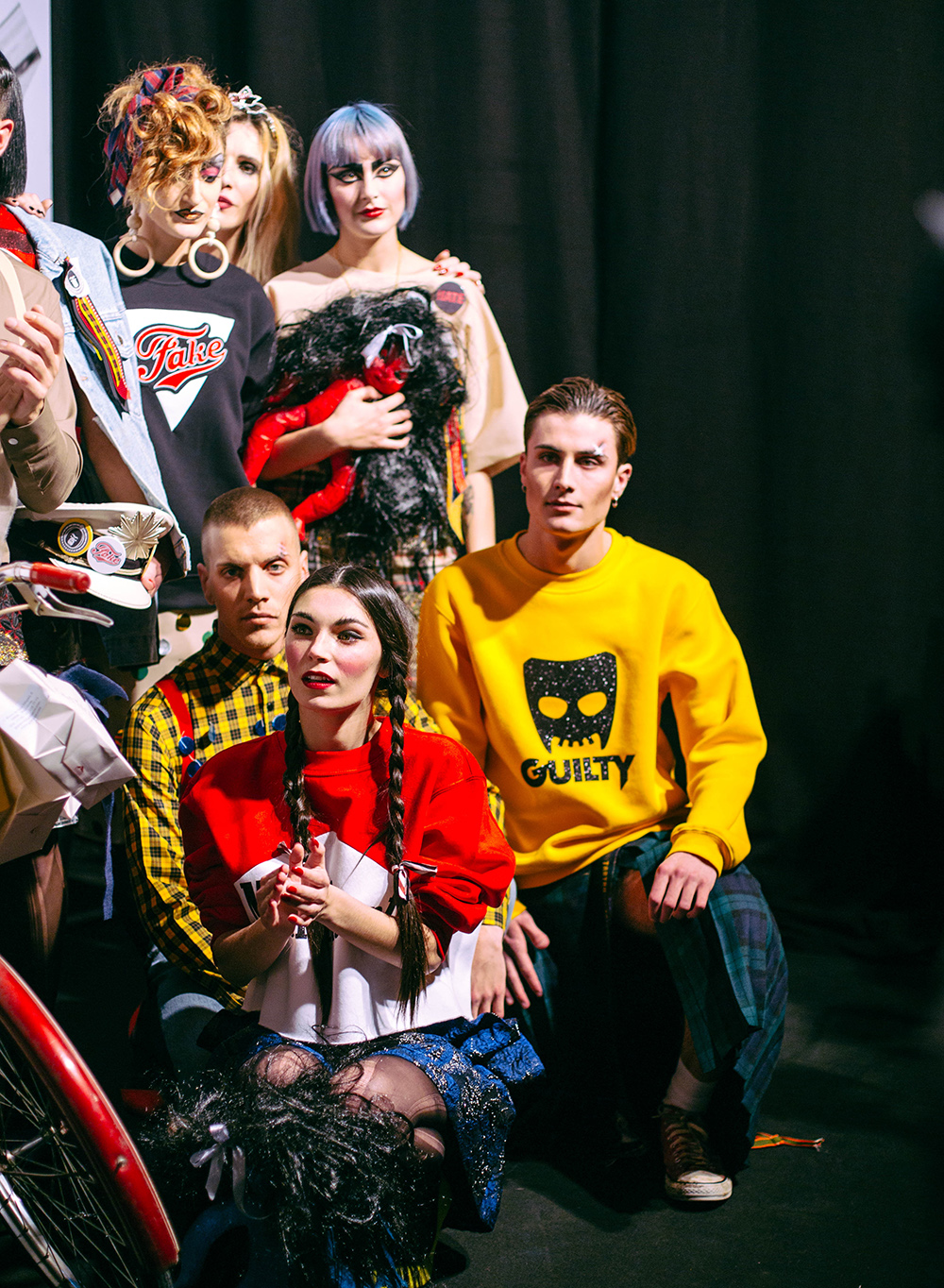 pictures taken with Sony Xperia Z3
By Marieke Fischer