All illustrations from Montana Kitching
Using illustration as a way to cope with her anxiety, Melbourne based artist Montana Kitching creates intelligent, witty and thought provoking images which shine light on female sexuality and mental health issues. We chatted to Montana about how she began illustrating and where she finds her inspiration. Check out her top tracks she listens to when illustrating here.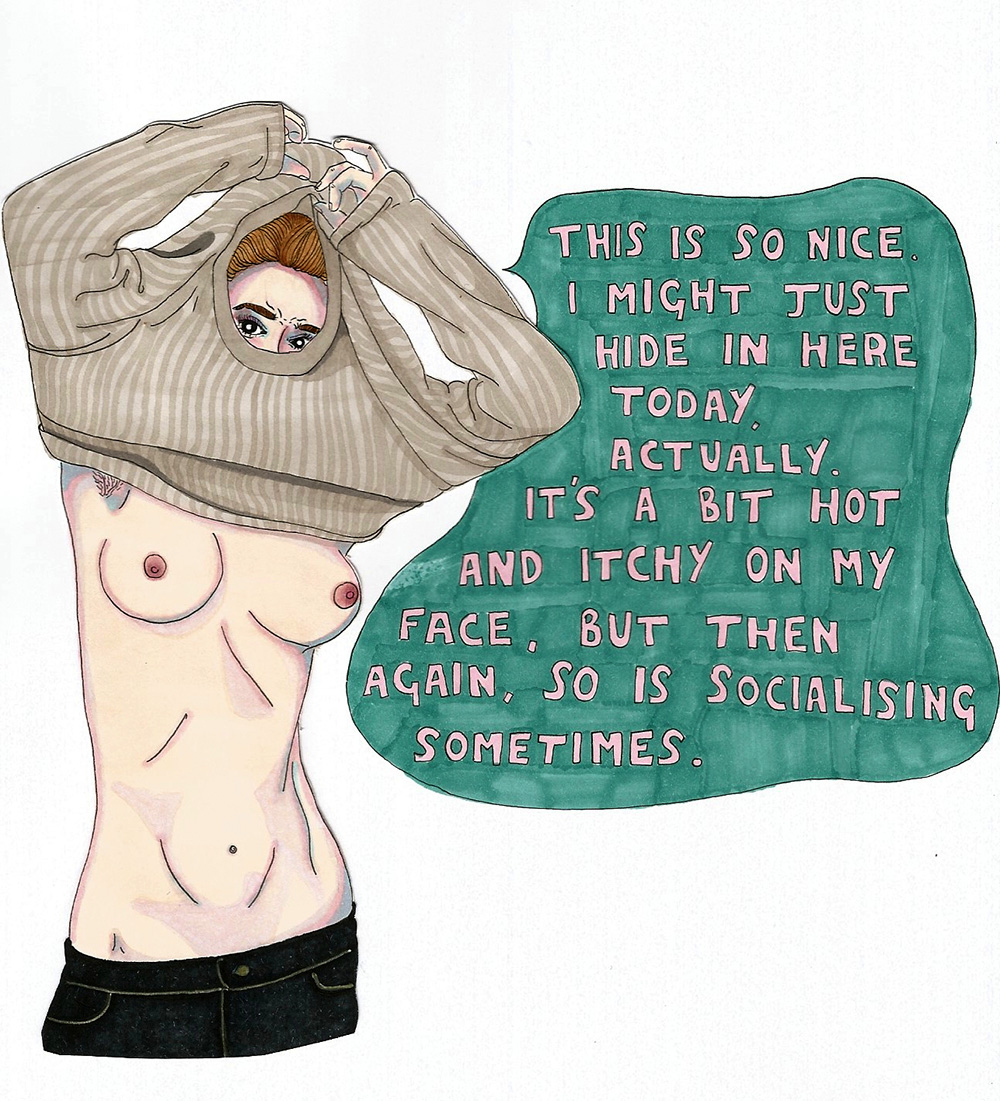 When did you start illustrating?
My parents are both artists so I've grown up surrounded by art. My brother, sister and I were always drawing throughout our childhood. I guess I started becoming more dedicated to illustrating when I was about 20, after I experienced a really difficult period of anxiety.
Why do you feel it's important to expose people to female sexuality, mental health issues and feminism?
Because female sexuality, mental health issues and feminism are all real and I don't understand the hush about them. It's ridiculous that we are raised to think that these are topics we have to be "exposed" to. If there was more conversation going on there would be less controversy over these very normal every day topics.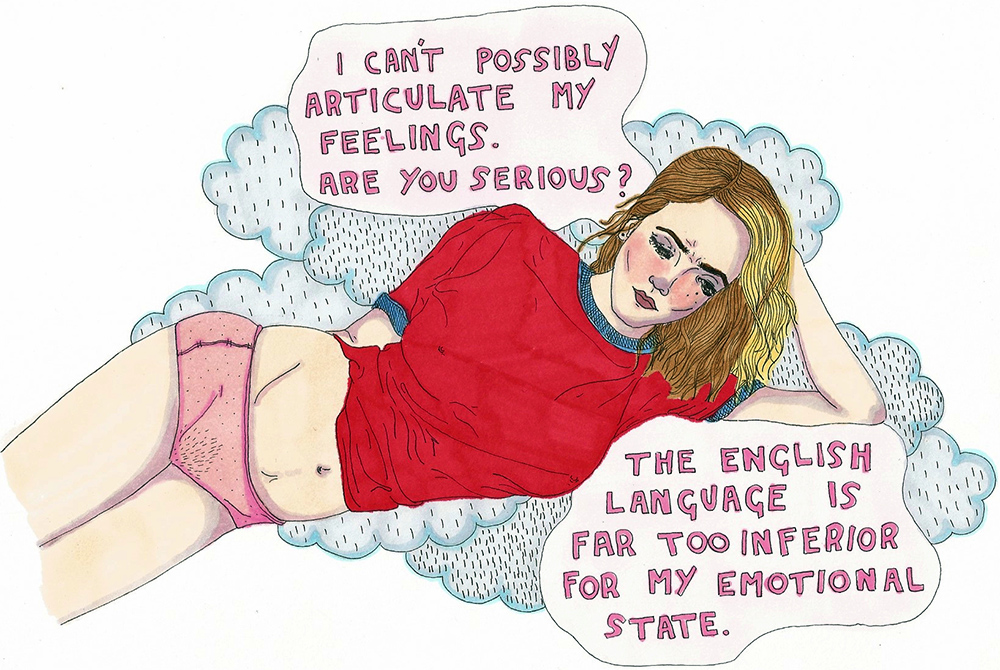 Who are your artist inspirations?
Frida Kahlo is my number one inspiration. Her experiences with illnesses both physical and mental and how she used them to create such honest and raw art amazes me. My family is also an inspiration! My mum had a ceramics business when we were kids and we would watch her painting at the kitchen table for hours. Dad's a graphic designer who paints amazing portraits and landscapes. They brought us up surrounded by colour and art.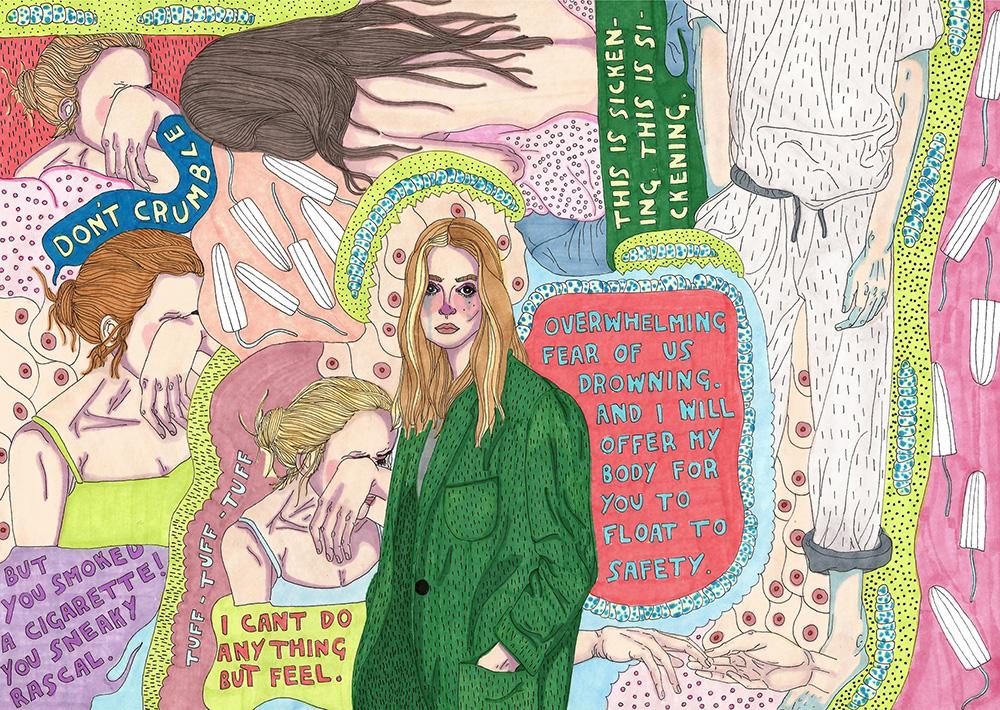 Which mediums do you predominantly use? 
Mainly markers on paper. I find it really therapeutic being precise and tidy. It's like I can pour out my messy thoughts onto the paper and map it all out, contained between fine and tidy lines, then colour it all in. It makes it easy for me to understand my thoughts.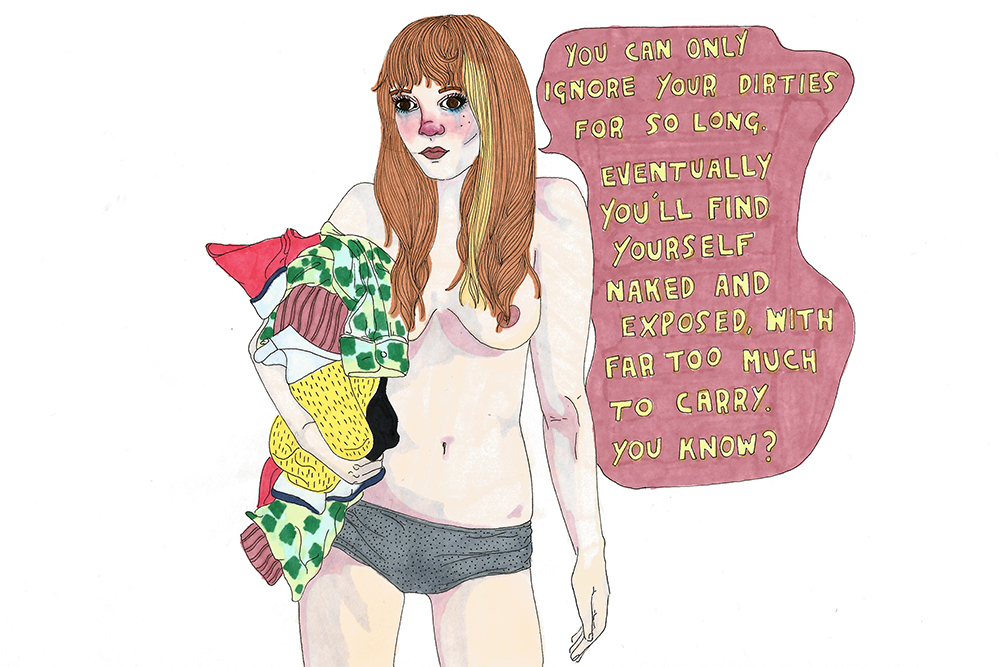 How do you find your inspiration for the illustrations and quotes you use?
I just draw about what's on my mind. All the people in my drawings are projections of me, speaking my own mind. Its comforting for me to write the thoughts I have, then put them out there and see people relate. Especially when they are anxious or embarrassing thoughts.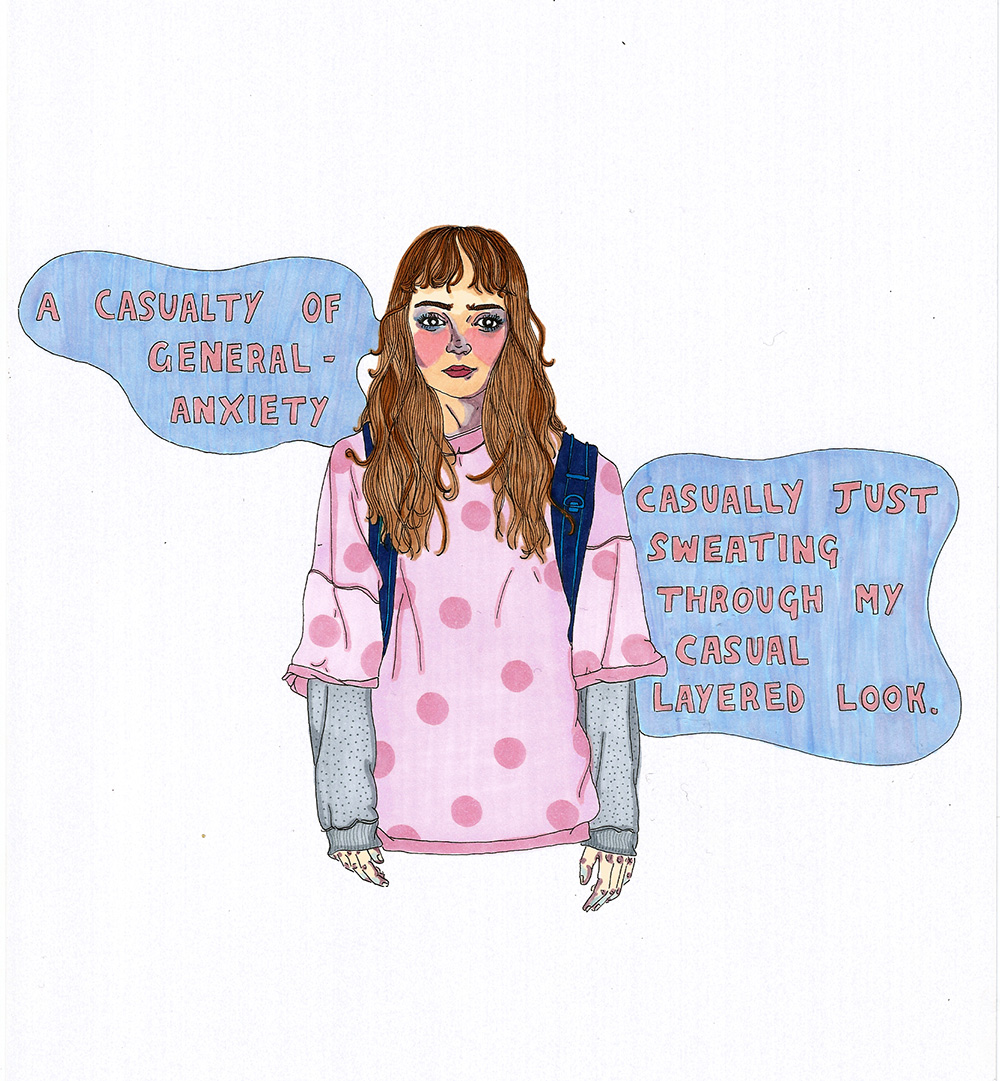 How do you feel about feminism?
Feminism isn't what people associate it with anymore. It's not rallies, waving banners and walking down the street topless screaming hate at men. Its equality, and empowerment for women. It should definitely be something covered in schools though, I'd like to see that.
By Caitlin Hennessy