Thomas Wesley Pentz alias Diplo is the party maker of the moment. By day he produces superhits in his studio in Las Vegas for acts like Die Antwoord, M.I.A., Madonna or Snoop Dogg, by night he burns dancefloors all over the world with his dancehall-project Major Lazor. INDIE got some useful tips for the next houseparty from the US trio. Bumaye!
If someone knows how to bring a crowd to freaking out in proper style, it's Diplo, the in Elvis-city Tupelo born Dj and musician, who recently was selected as the most visionary and progressive dance-producer of his day by specialist publications. Whilst doing his mixing-desk-job for all kinds of pop-and electro-sensations, Diplo is running his own independent record label, he is organizer of internationally notorious block-part-tours and boat-cruises and, by the way, he has the side-project Jack Ü with Dj-collegue Skrillex. When the thirty-something has a gig with his mainband Major Lazor there is demolition. Together with his two mates Jillionaire and Walshy Fire, Diplo has brought revelry to being a noble art, which the Americans celebrate with partially 20,000 people at mega-raves. After their high energy shows there only remains a spent out crowd, a thick layer of soaked shirts, confetti and empty mugs which becomes the best basis for a talk about hot raves, awful hangover-moods, lifelong blacklists and the best party of all times.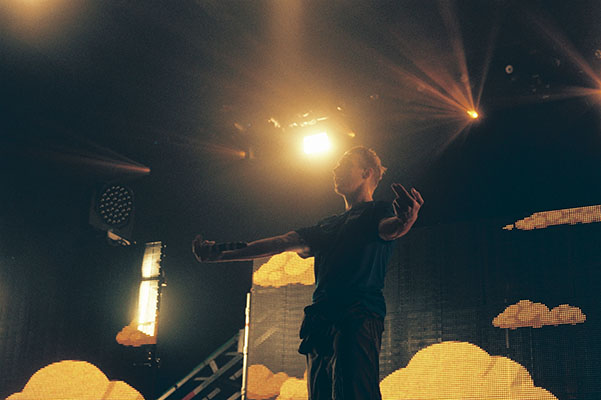 What makes a good party? What are the essentials for a real blast?
Diplo Girls, good music and people that are not pretentious but open minded and relaxed. We don't like to party with people being stuck up.
Which of your own songs from the current album saves every party?
Diplo Probably "Lean On". It's a big hit.
Do you remember your very first or worst ever hang-over?
Diplo The worst was after the "I Love Techno" festival in 2012. It was my birthday. I was punched in the face. I punched somebody else and dropped my phone.
Jillionaire He punched a security and almost got arrested!
Diplo The worst thing is – the next day I was by myself since I had a day off so I was alone in this tiny, sad, great town in Belgium and had to work with Netsky. It was so depressing. Just grand sad. I haven't been drunk since then. Maybe twice in the last three years.
Because you're trying to avoid incidents like that?
Diplo I mean I just don't have time to drink. Every night we're djing, right? We drink a glass of wine but never really hard stuff.
Walshy Fire I never had a serious hang-over. The last time I might have had a drink was at Diplo's birthday party. We're old now.
Did the police ever shut down one of your concerts or partys?
Jillionaire All the time! We had one in Kenja that was shut down. The place couldn't hold so many people. The middle of the club was sinking so they tried to create a don't-dance-in-the-middle- kinda thing but that didn't work. Halfway through the show they had to shut it down.
Diplo When we did the 24-hours-DJ set for the Jack Ü release party after 17 hours at around 7 in the morning police had to come because there were too many kids around. It was like the whole city was coming to this little warehouse. I was very lucky 'cause I've been DJing for 20 hours and I was ready to go to bed…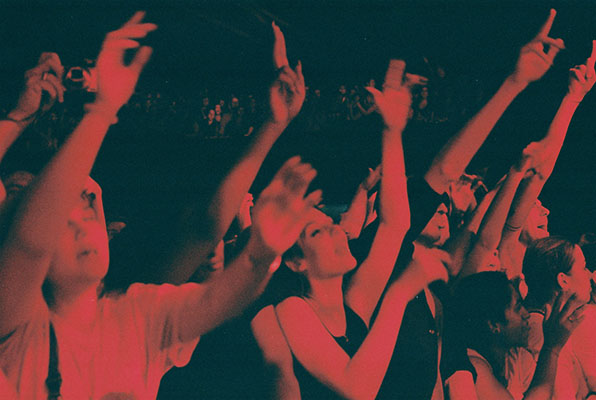 What about a house ban? Are you blacklisted in any club?                                                             Diplo Yes, a lot. My first banning was a club called Silk City in Philadelphia. I broke the bouncer's leg and gave him a bowl of pepper sauce or something. I was banned there forever. I used to fight a lot in clubs. I'm also banned from Le Bain in New York City.
You're no stranger to trouble it seems!
Diplo No, I met trouble. I blocked trouble on Facebook so it can't hit me up.
Did you ever spend the night in jail after a wild party night?
Diplo Oh yeah. But not for partying. Just for being stupid. The police in Florida are being f***ing shitty, you know? You never get charged for anything but you go to jail easily in Florida. Just for being outside or anything.
Any other excessive stories to confess?
Diplo I haven't missed a flight for a long time due to the after-maths of a party. I used to DJ at the Fabric club in London. I worked together with Switch who was one of the original members of Major Lazer. Sometimes he'll DJ so late and so crazy. He'd play the same song for twenty minutes… He'd get so fucked-up. He had to stay at this really expensive fancy hotel in London for like two more days sleeping after the show! That was pretty badass. He's a legend!
Any last words of wisdom before the next party's about to get started?
Jillionaire We're the new partiers. The positive partiers. We party with a message. We don't do drugs, we don't drink, we just work.
Diplo We're the party makers being busy making party hits. Partying is not our lifestyle but it's our way of life. Our occupation. Hang out with girls that's the only advise we got!
Find the whole interview in INDIE's "The Party Issue"!