Take a gander at the overwhelming innovative artist's hanging around New York's infamous borough of Brooklyn. The ever learning Andy Rolfes is channeling the creative world in many ways than one, the young triple threat recently collaborated with New York based label NICOPANDA for a permissive 3-D jaunt presenting their SS16 collection seen here.
We had the pleasure to chat with Andy over art, inspiration, first's and Brooklyn…oh yeah he also shares his most mind musing tunes.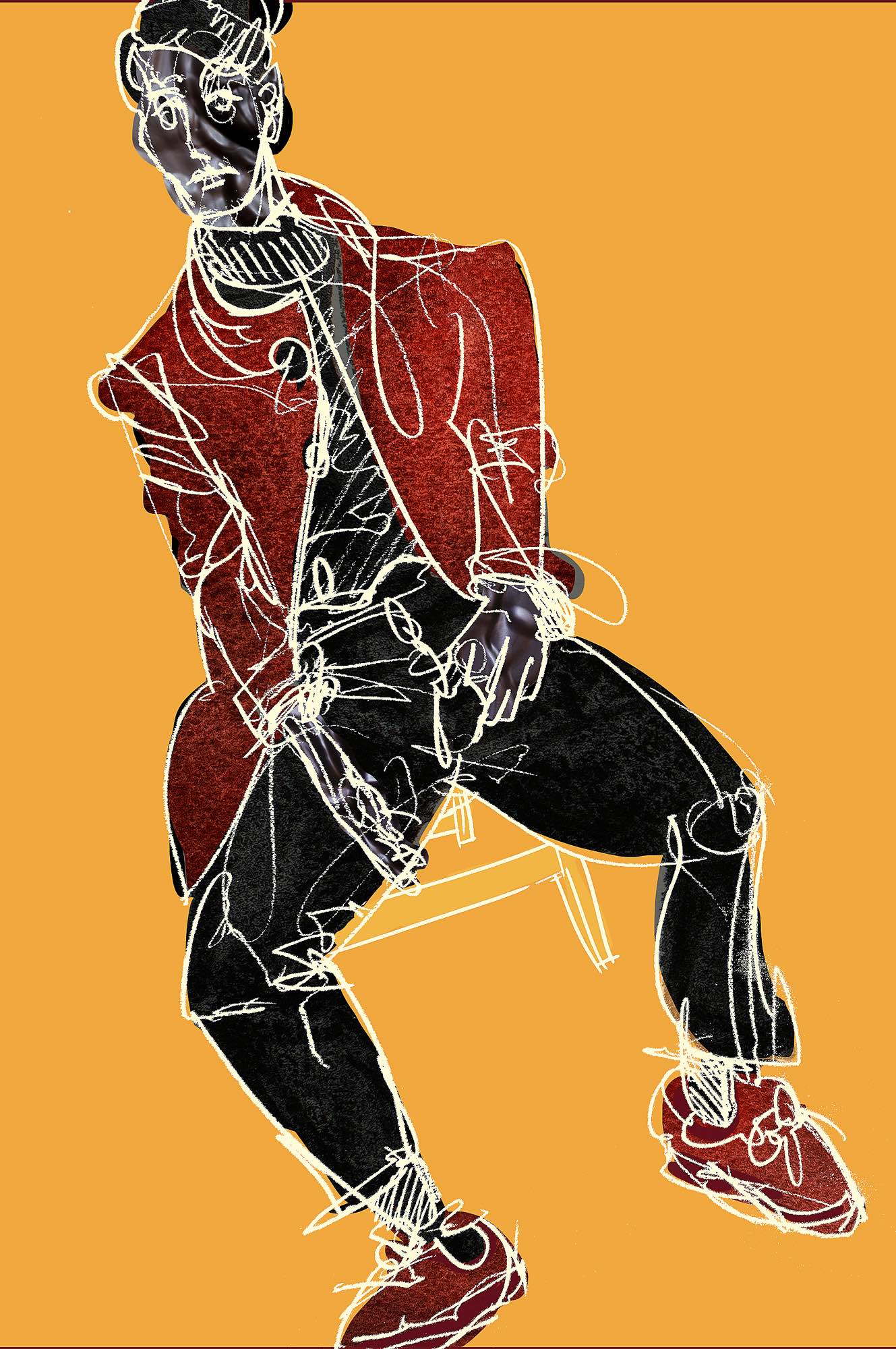 How old were you when you first started taking art seriously? What was your first piece?
Hah, that's hard to say. My brother and I grew up surrounded by art, and I first thought art was the way to go after learning how to draw a layer cake using perspective in my second grade art class. Which made me…about seven years old, I think. But serious as in "this is my career"? Probably when I was around 18 years-old after I got into my advanced placement classes. My first piece in there was a rather simple graphite drawing of a still life made of paper cups that my teacher had set up.
Who inspires your art?
Ooh, that's an eclectic answer. I take bits and pieces from everything I find interesting, but I would say my brother, friends, models, and strangers I photograph. A lot of my art is investigating my own obsession with other people and their own lives.
How often do you create?
Oh, I try to create something every day. I do a sketch or three before going to sleep every night, but my larger projects have a good number of weeks between them. (Especially if I have a freelance project taking most of my attention.)
How would you describe your art?
Hmmm…hyper-humanist constructions feeding off my own sense of escapism. In layman's terms, I collage mediums using various techniques that reflect my eclectic interests in people and science.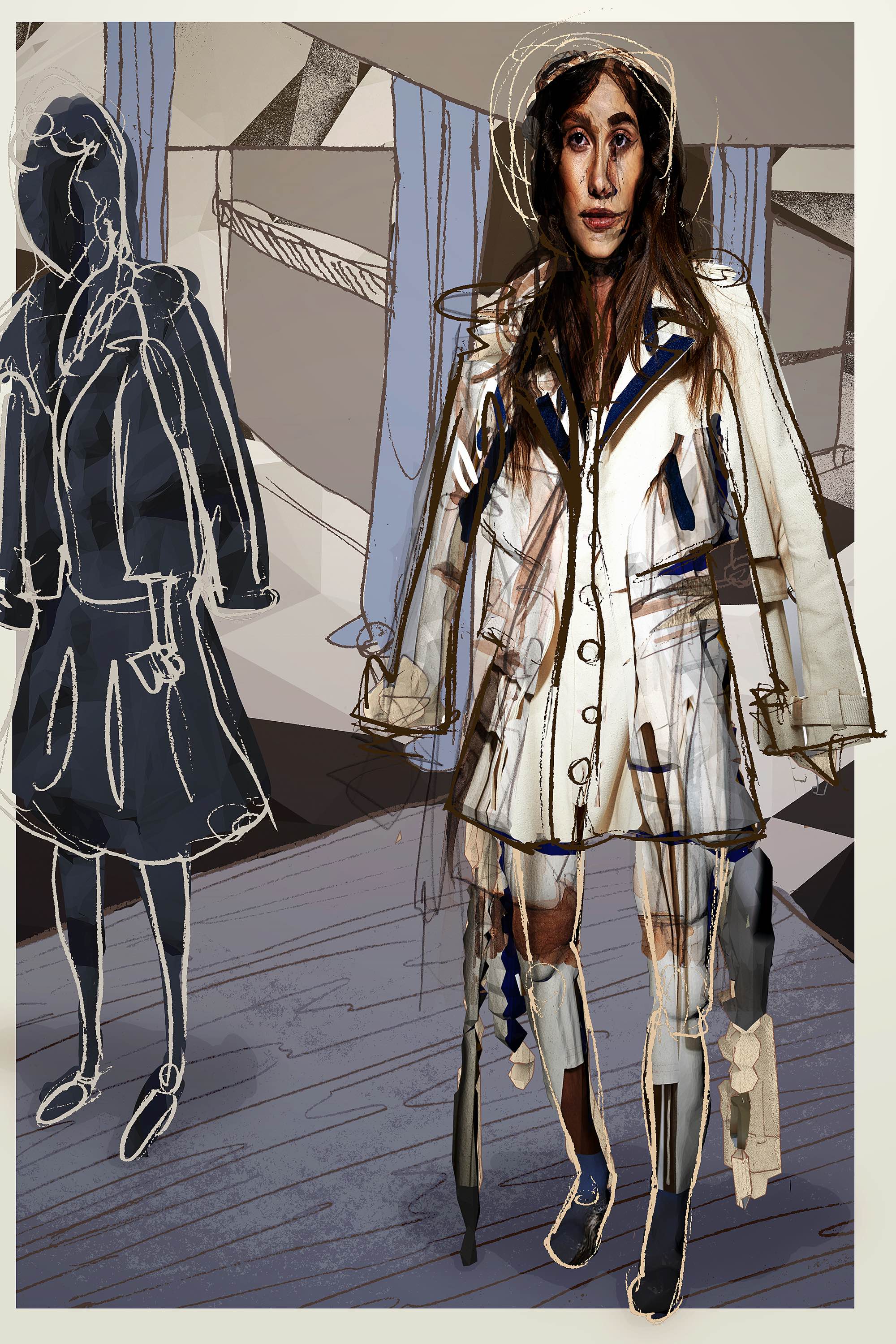 What was the first piece of art you ever purchased? (what's the story behind this?)
You know, I don't know if I've ever purchased an original piece of art from anyone. If I like something, I'll just tear it out of a magazine or save it into my huge reference folder on my cloud drive. It might be because my home growing up was filled with my mother's watercolors—soon filled with my brother's and my art. Right now, I'm too frugal to afford any pieces I might actually want to live with!
Best thing about living in Brooklyn?
I'm relatively new to Brooklyn, so I'm still in that honeymoon phase where I probably find things more interesting than I should, haha! But, being so close to so many similar-minded people of such passion was my main reason for moving out here, and I haven't been too disappointed. Plus, I can bike everywhere with less fear of colliding into something expensive or living.
Secret hang-out spot in Brooklyn?
It wouldn't be much of a secret if I told you, but given how big Prospect Park is, I can't say it's much of a secret for anyone.
If you could only use one colour in your art what would it be?
Easy: red.
One thing you dislike about the art industry…
The rampant commodification with its over-reliance on faux-intellectualism is particularly perturbing. But I'll leave it there as others, such as the painter Wesley Kimler, can discuss it at greater length and eloquence.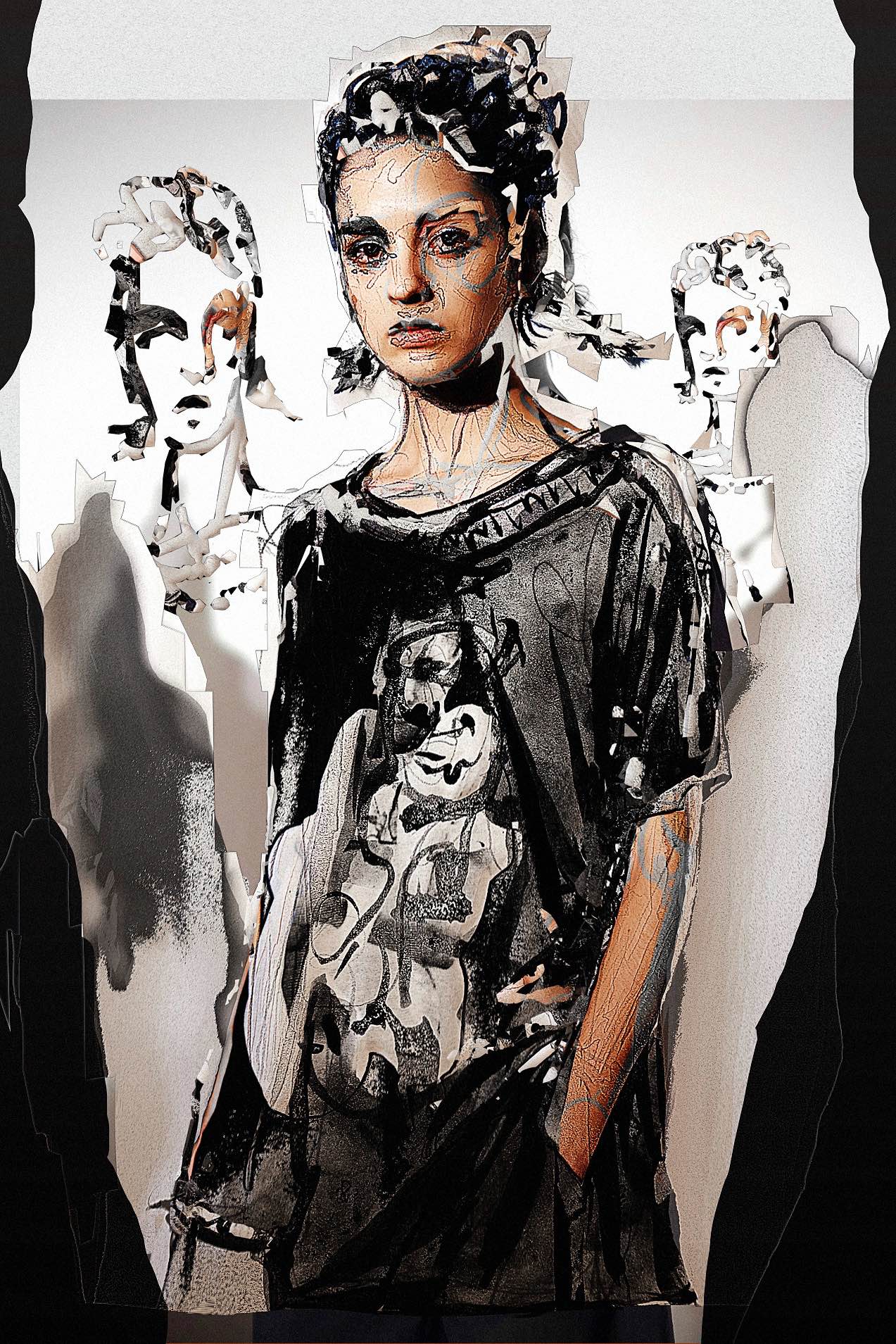 By Nele Tüch