"They're not a typical Berlin brand" I heard another Berlin-based fashion designer say while we shared a coffee in the winter afternoon. Obvious factors as the fact that either Annelie Augustin and Odély Teboul are born and raised in Berlin, half of the duo is French, and that their collections incline towards haute couture rather than prêt-à-porter, play roles in the understanding of them as a non-typical Berlin brand. That said, there are plenty of inevitable factors that proves their quality and high level of creative development beyond many other fashion brands and not only the Berlin-based.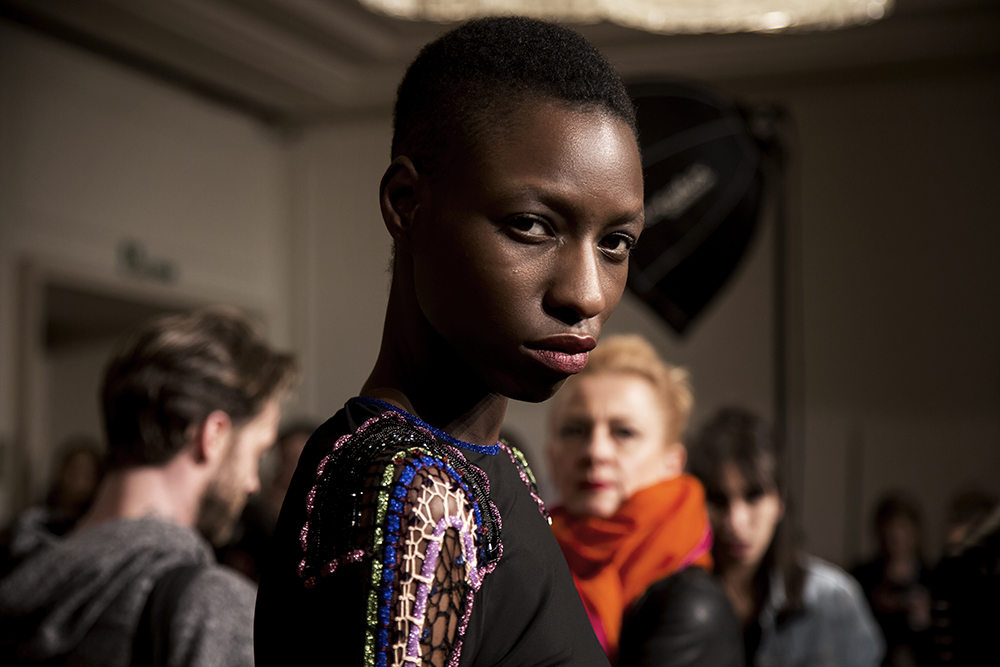 "The DNA of our brand is not only about Berlin. Not only inspiration but also your spirit comes from who you are, your travels, your past and present life so you cannot put us in a box as Berlin-designers."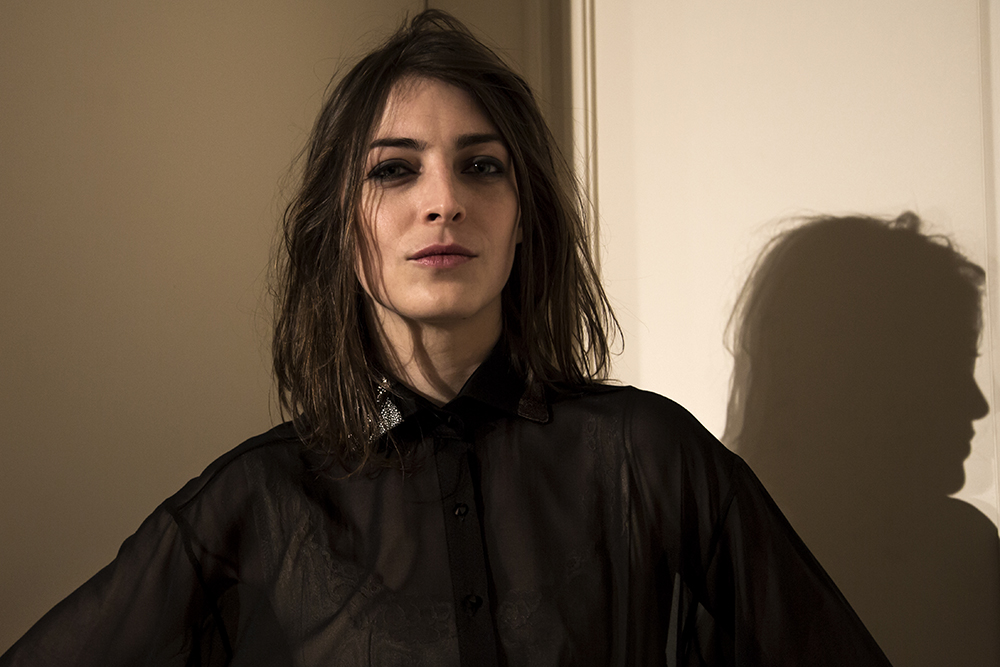 Since the brand was founded in 2011 it has grown rapidly with stormy steps. The brand is surrounded by international interest and that was even long before stars as Lady Gaga and Gwen Stefani started wearing their designs and even long before Vogue Italia started featuring them in the most acknowledged fashion editorials of the world. Even in the backstage area of Kronprinzenpalais it is obvious that the rumour of Augustin Teboul has spread at high speed. Photographers, journalists and TV crews are fighting to catch the attention of the models and the designers themselves to execute the artistic vision of Annelie and Odély. In the corner of the bustle models are captured on long exposure by a photographic artist only working analogue and in between the massive flashes by the digitals a journalist is shooting with a small point-and-shoot camera – when I ask him, he tells me it's for Vogue. Everyone wants a bite of the cake.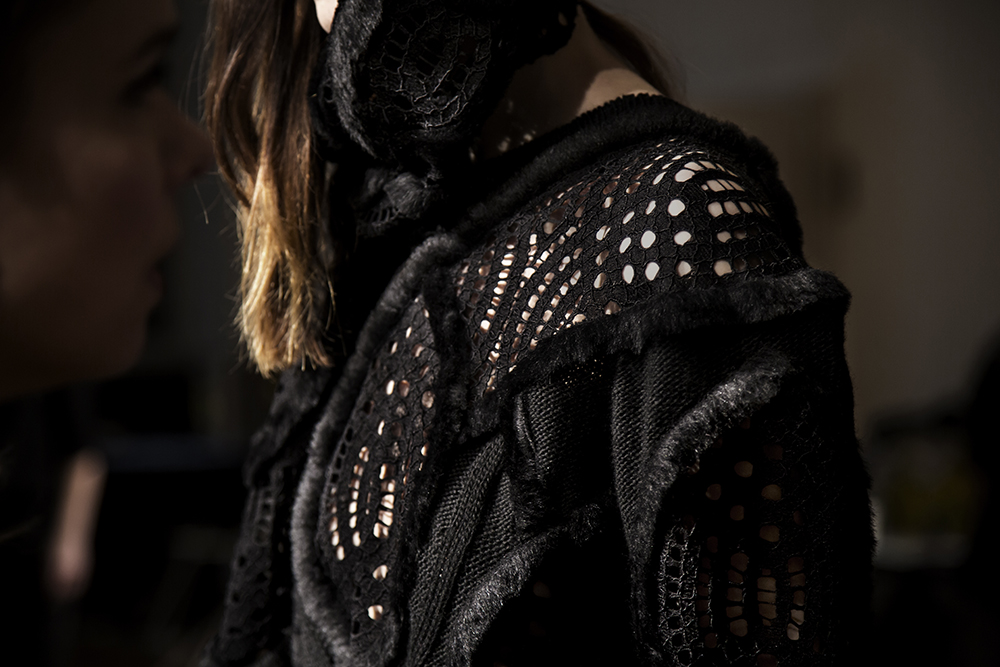 As the experienced customer and player in the Berlin fashion scene would know, their collections have (until now) been produced in nothing but black fabrics, only interrupted by a little affair with smoky shades of rose in their FW14/15 collection. This way of working has forced the customer into focusing on the materials, decorations and the hours of handicraft behind every single piece in a new and different way.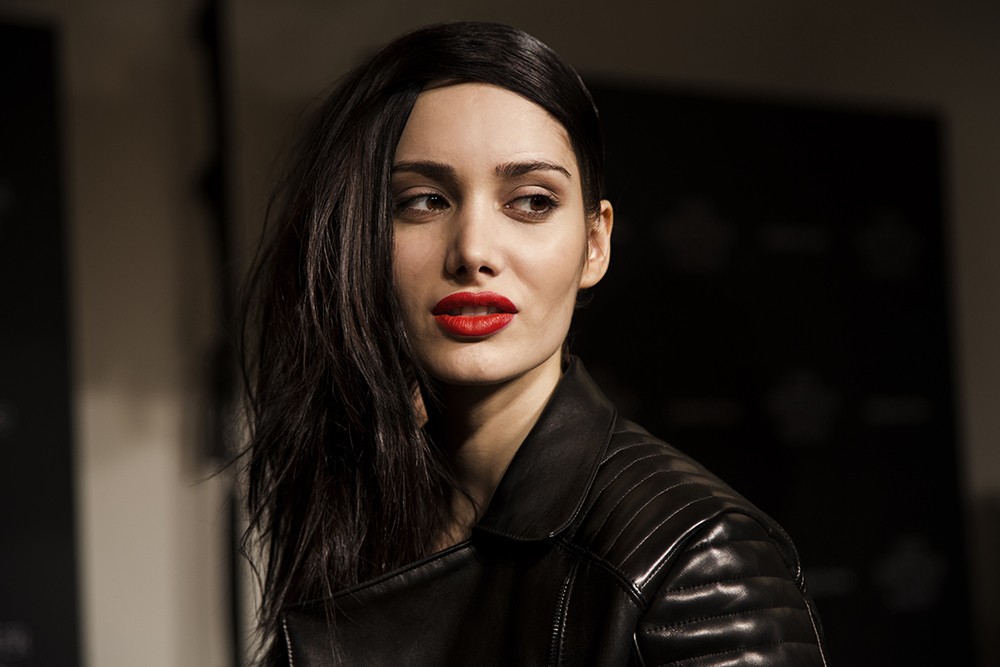 "It's meant to be a breath of optimism – for now. The collection is a mix of poetry and anarchy. A mix of elegance and rock'n'roll."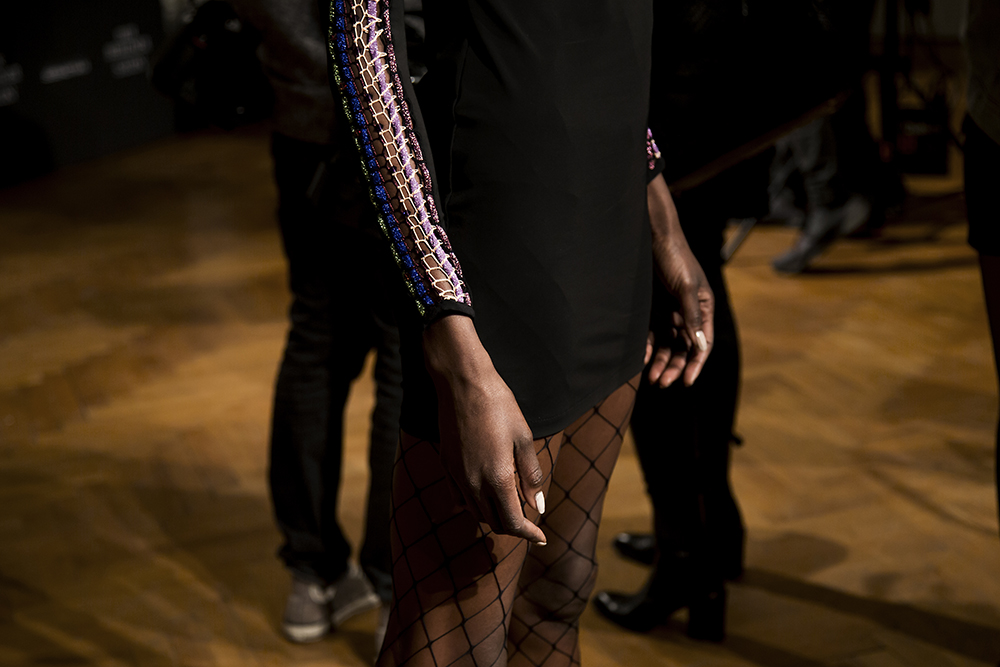 Odély and Annelie behind Augustin Teboul enjoy surprising. Until now the duo has showcased their collections in presentations and shown their work through installations of models rather than presenting the work on a catwalk. Being a visitor at an Augustin Teboul show was as being invited into a secret universe, charming and exciting. It gave the spectator the opportunity to gaze and study the pieces for longer than the average 10 minutes of regular fashion shows. This time was no excuse; Annelie and Odély decided to present their new collection in one of the official stages of Mercedes-Benz Fashion Week, but with their own personal touch. They had brought the Paris-based artist Fishbach from Paris to play (of course dressed in a unique Augustin Teboul outfit), which added the ideal ambience to fusion with the pieces carried by the single-minded models' fast steps.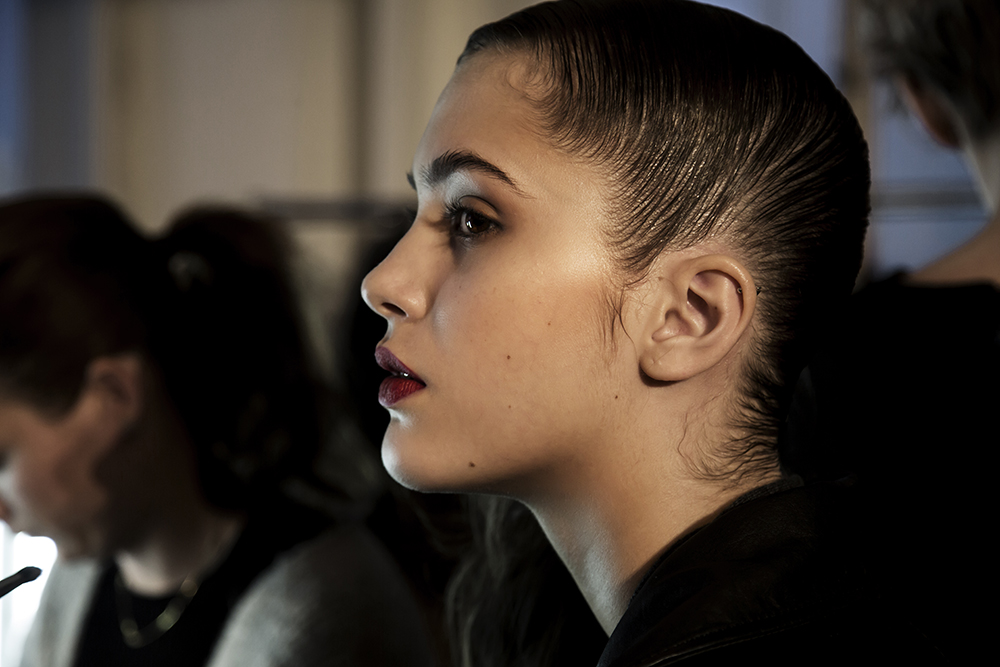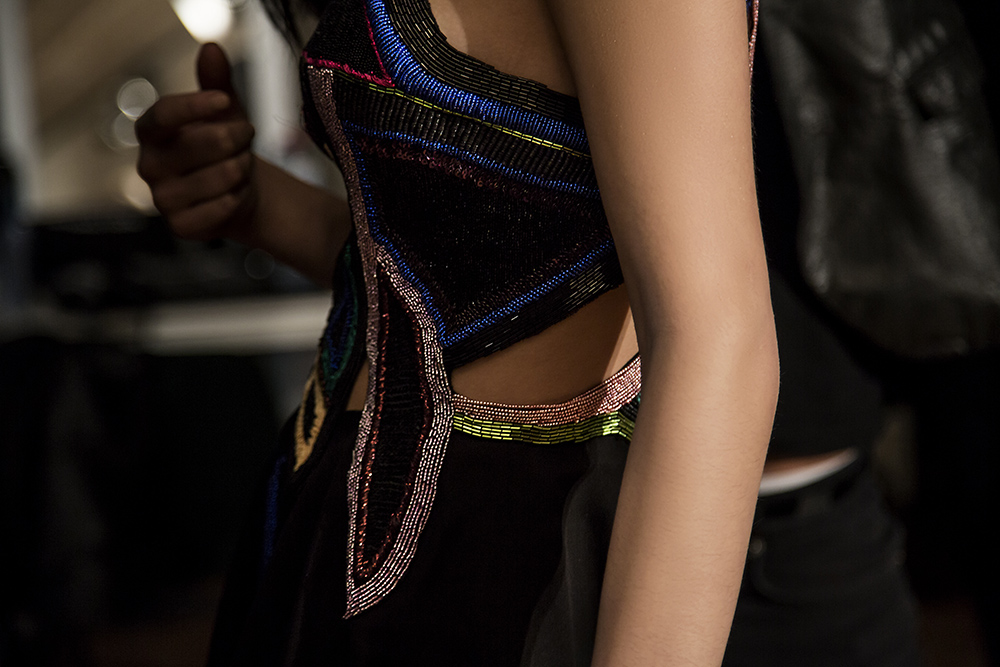 "I have to say that Fishbach really inspired me. I got to know her work pretty recently but I feel very emotional towards her work. I'm very happy to have her here. We wanted to present our collection in another context and it's nice for us to try it out. It doesn't mean that one decision will eradicate the other, but right now it's the right thing to do for us."
The collection oozed of a signature process of theirs: the embroidery. Beautiful knitted oversize dresses and tights revealed glowing skin, while flowing skirts and heavy jackets composed the perfect balance between the elegant and the heavy looks. The fabrics and knits were exclusively in black, but with threads and pearls intruding in gleaming colours. Sophisticated and not too dominating in the overall understanding of the collection. Generally, many designers have presented collections of more positive expressions, lighter colours and a less ceremonious take on the fashion scene this season; so did Augustin Teboul in their very own personal way.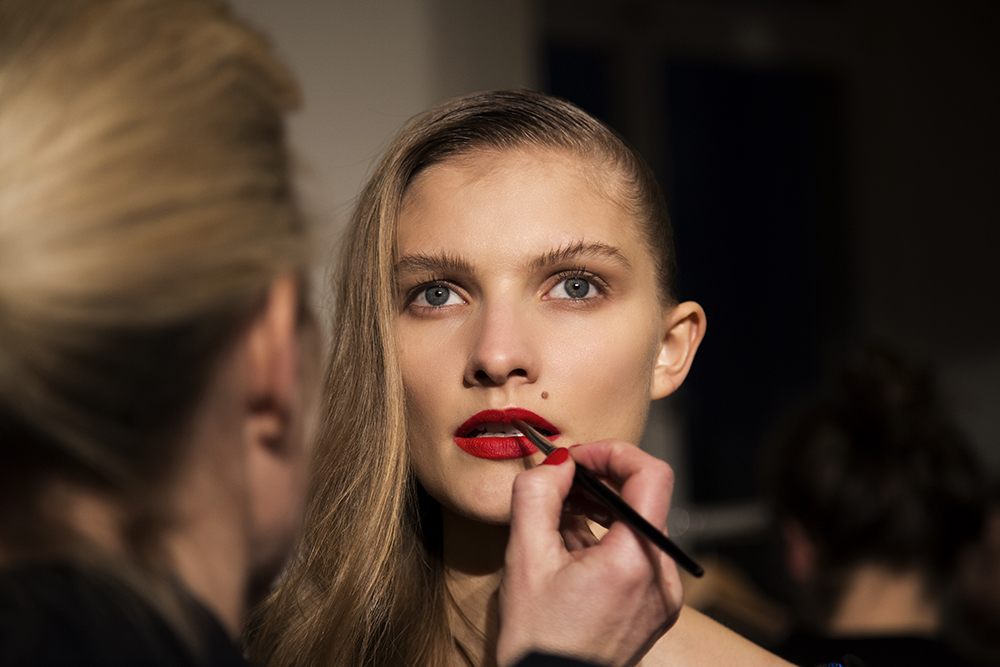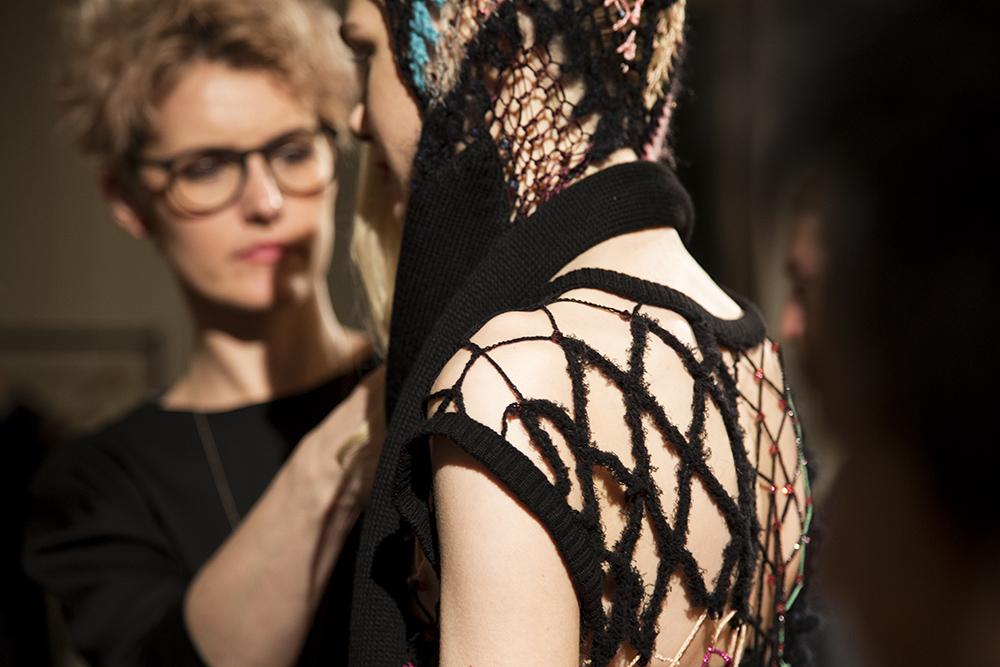 The styling and make-up were just as powerful as the single pieces; strong red lips, dark eyes and bright skin. The hair symbolized their play between the restless youth and the disciplined "power woman", backcombed in one side and tightly polished in the other.
"I think it's always important to question what you do, but to always stay true to your vision and your spirit. Things always have to evolve and go from step to step. It's not always easy. We're going through a lot of experiments to get to where we are now."
With their creation of the black, playful fairies with a rock'n'roll attitude, Augustin Teboul once again put their vibrant mark on the fashion scene, Berlin-like or not.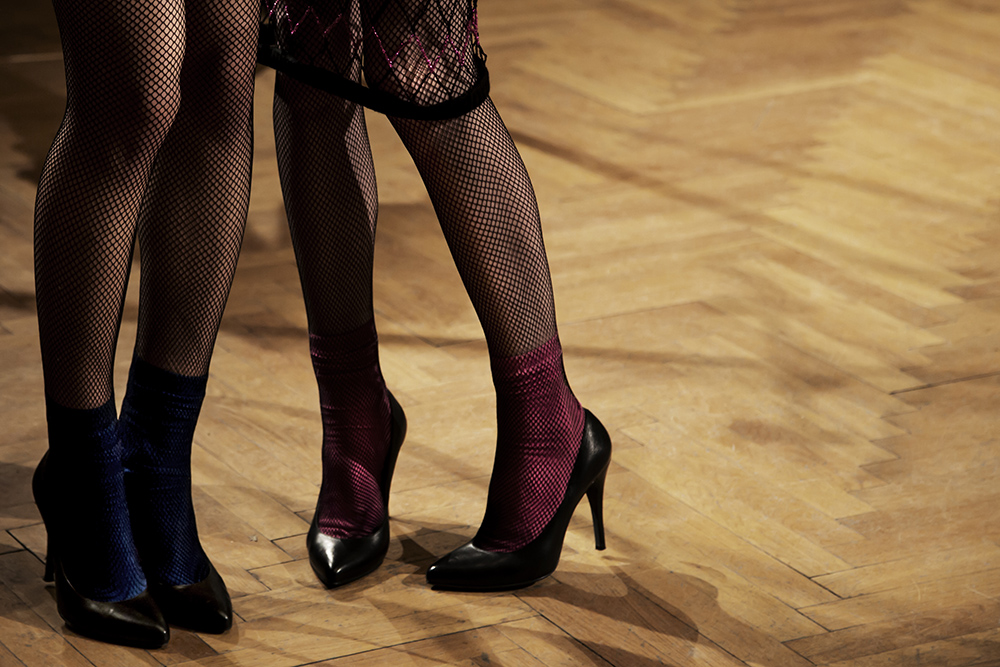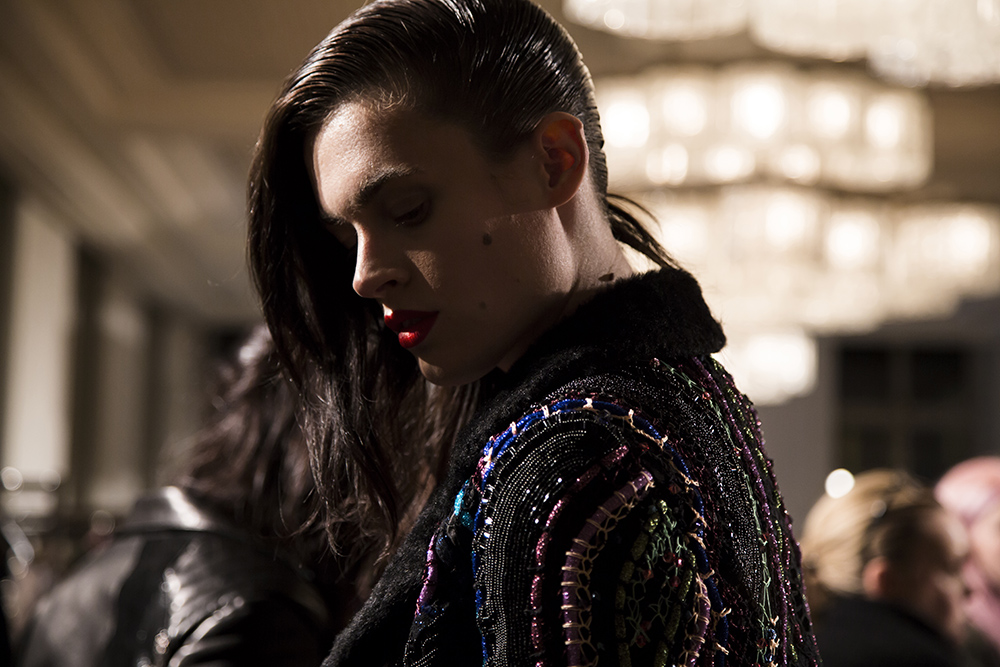 By Pernille Sandberg