Preferring to not identify themselves, the team or possibly singular person behind fashion label 9-1PPM are taking a whole new approach to the term 'blind designer'. From the little we can gather via their website and social media, 9-1PPM was founded in 2014 and are based in Paris. What we do know is their clothing draped raw edged mixed patterned style is an innovative and badass approach to mens and womenswear. 9-1PPM have created a brand that's changing the traditional dynamic of a fashion brand in this 24-7 information available society.
Who is behind 9-1PPM? Why the anonymity?
Who am I? Is it really to this we have to give importance? I'm not an anonymous; I'm nobody, a roaming soul at most, a tortured mind. An inconsolable sorrow, a badly bandaged scar. I don't believe in flaunting myself to gratify my pride. Why holding a dream to have a face on glossy paper, this is just a skin we did not choose.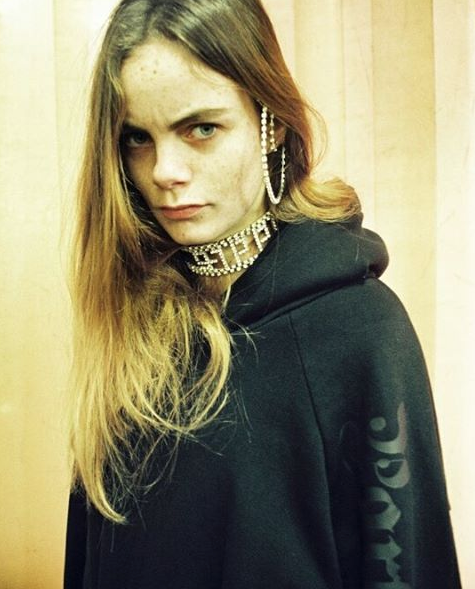 What is the story behind 9-1PPM? How did the brand come about?
Suffering, if pain did not exist we wouldn't know how to smile. My inspiration is due to her, it is into my darkest moments I can feel my heart beating, it is when I feel alive. Step by step, day after day, this pain molds a history until becoming 9-1ppm. A therapy, an outlet.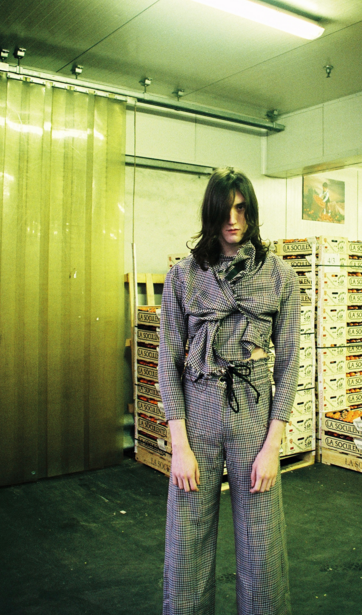 What is your inspiration?
I like to play with dolls, be as ugly as a Mursi. Who pasting on the back, accoutrements that you'll never can imagine. Touch, cut tirelessly fabrics for hours. A dazzling pleasure, as intoxicating to die for. Account of a fetishist. Fetish object that unleashes my ideas that I keep secret. Dirty sheets, disjointed materials, unsightly volumes. Baudelaire was a visionary, "the beautiful is always bizarre".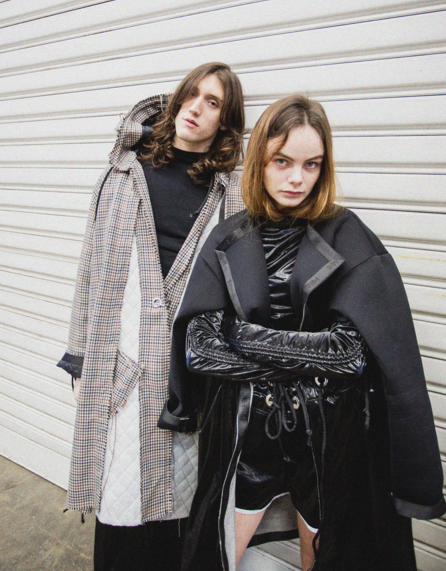 Where did the name 9-1PPM come from?
These numbers, these letters : 9-1ppm , which chemically is the essence of being white. This spotless place from which I was so close, time paralysis which bandaged my wounds, birth of a second life. The blank page, this is how I imagine the void. Unable to find my words, not knowing how to write anymore. These words which liberate me from a nonexistent voice, paralyzed. My fingers work, my mouth is dying, and this in an abysmal silence. Whatever, the silence has its virtues. Those of inner depths.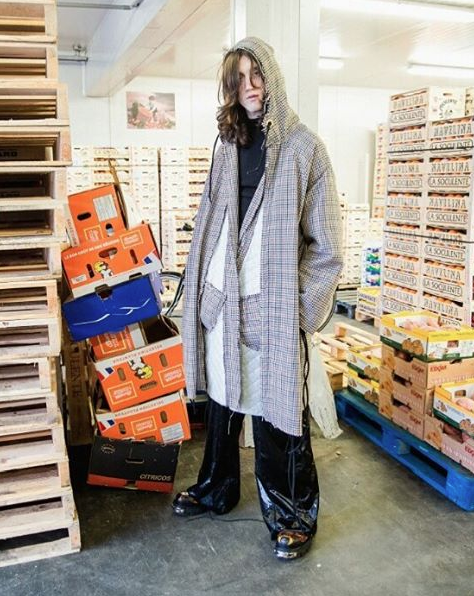 How did you fall into fashion?
It was a completely white space where were occurring leather workshops. My blouse was enclosing my arms to prevent my outburst of violence. Unable to move, I was fixing at lenght what I couldn't touch. I admired this leather, this plain and gleaming surface as a object of torture. So I was staying here, imagining the fabric sensation between my hands. I was unbridling my ideas, was imagining for long all invention possibilities; at that time I knew…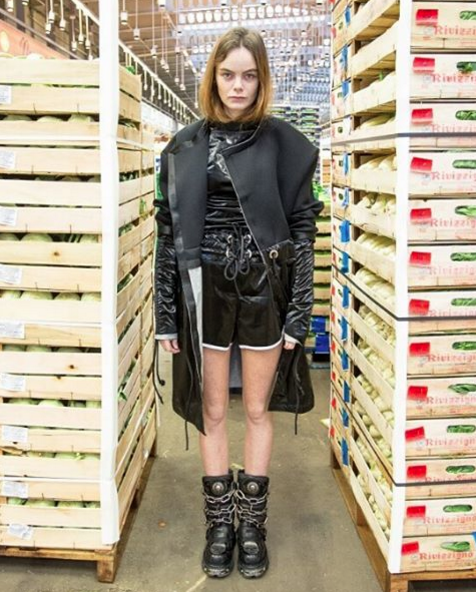 Music you listen to when you need to be inspired…
I listen to silence, which has so much to say.
All images via 9-11PPM 
By Caitlin Hennessy