Photography Marlen Stahlhuth
Production and styling Kira Stachowitsch
Model Audrey Kitching 
Making pink hair a fashion statement before it was a trend adapted by thousands of hipsters, Audrey Kitching channeled her unique style into internet fame via her social media accounts. With titles like model, fashion icon and journalist, Audrey can now add designer and business owner with her new collection of crystal healing items. We met the beautiful girlboss in New York, shooting on the rooftop of Castle Braid, an incredible Bushwick-based community house for artists and creatives that we discovered via Airbnb!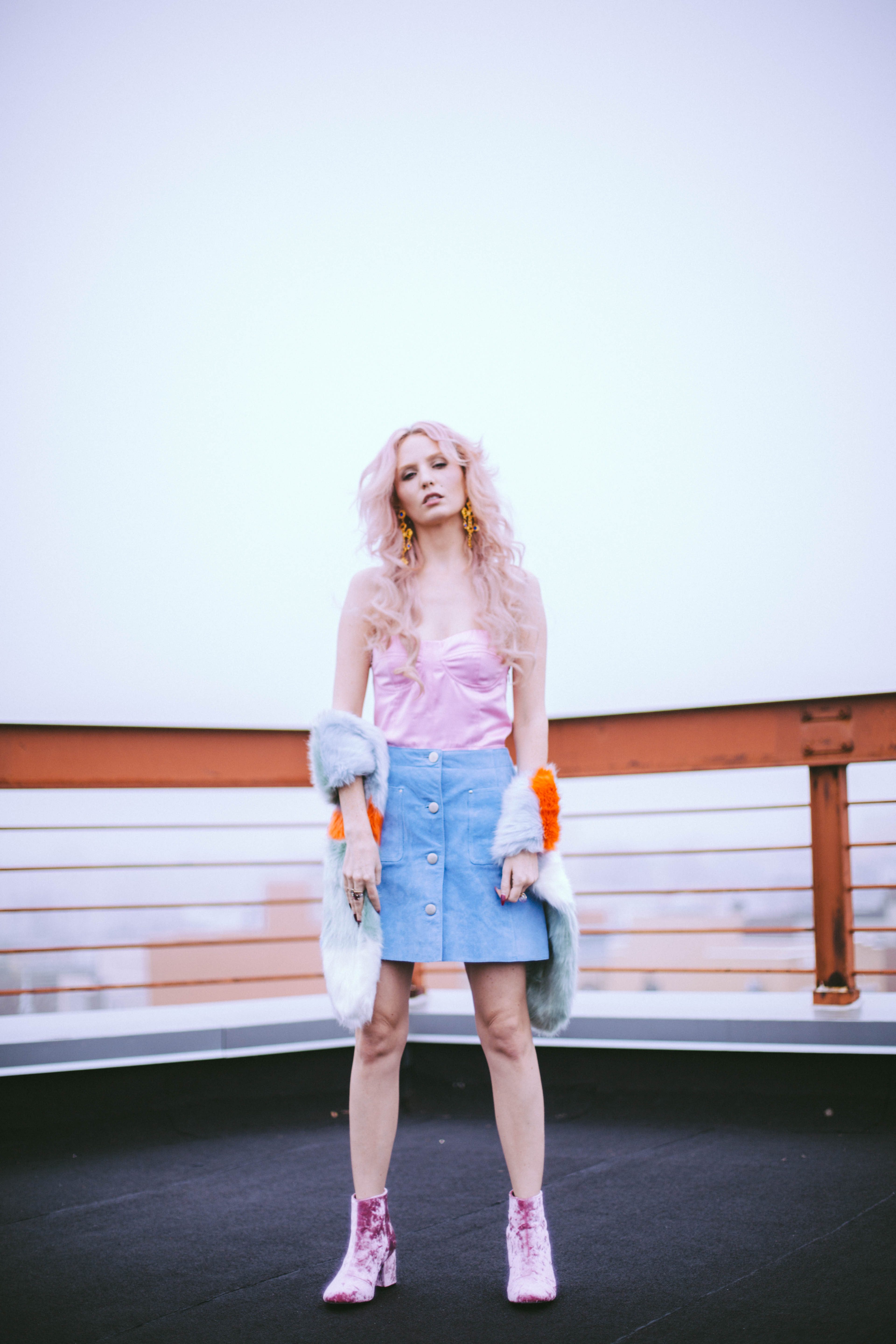 Skirt, fake fur scarf and shoes ASOS, top Audrey's own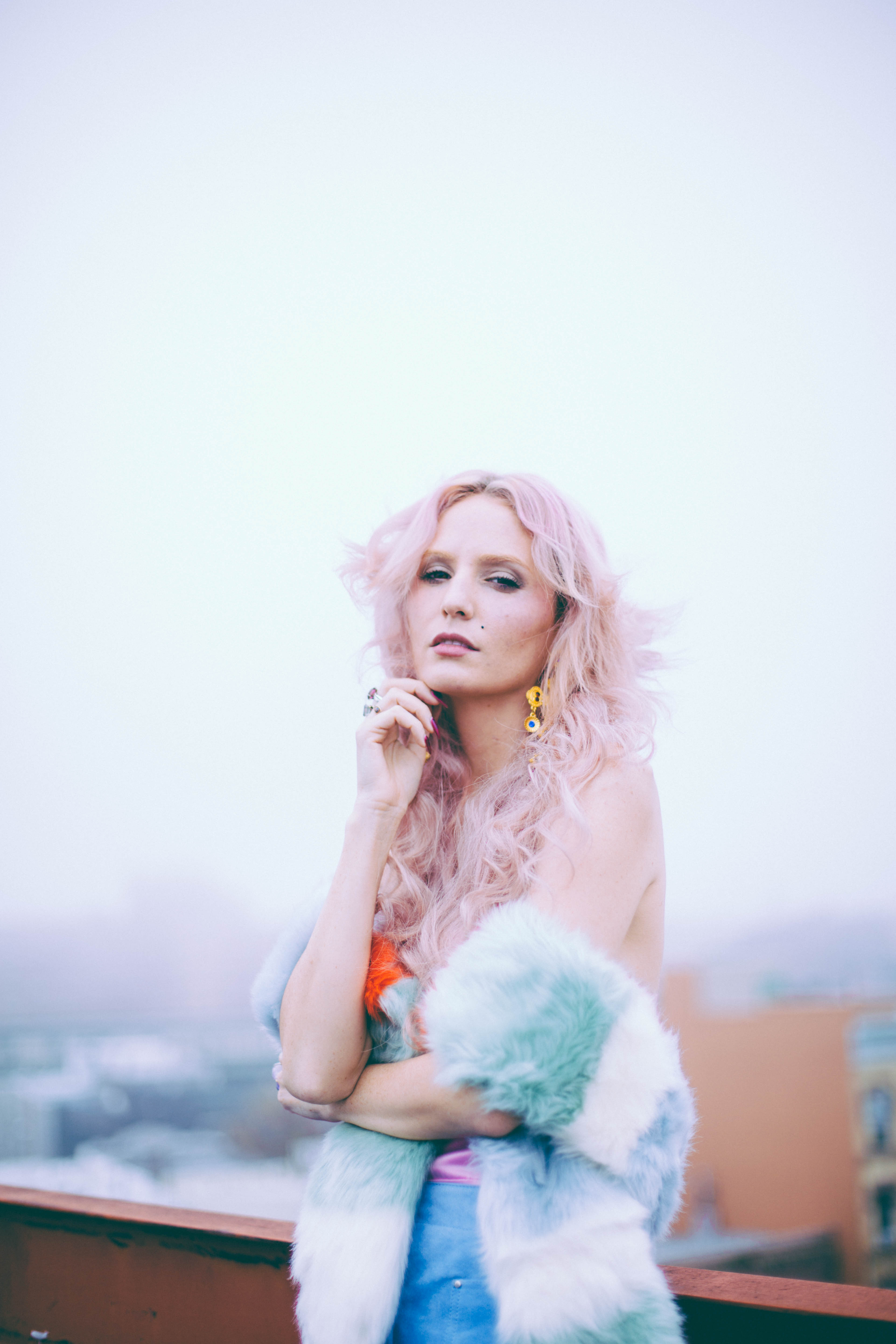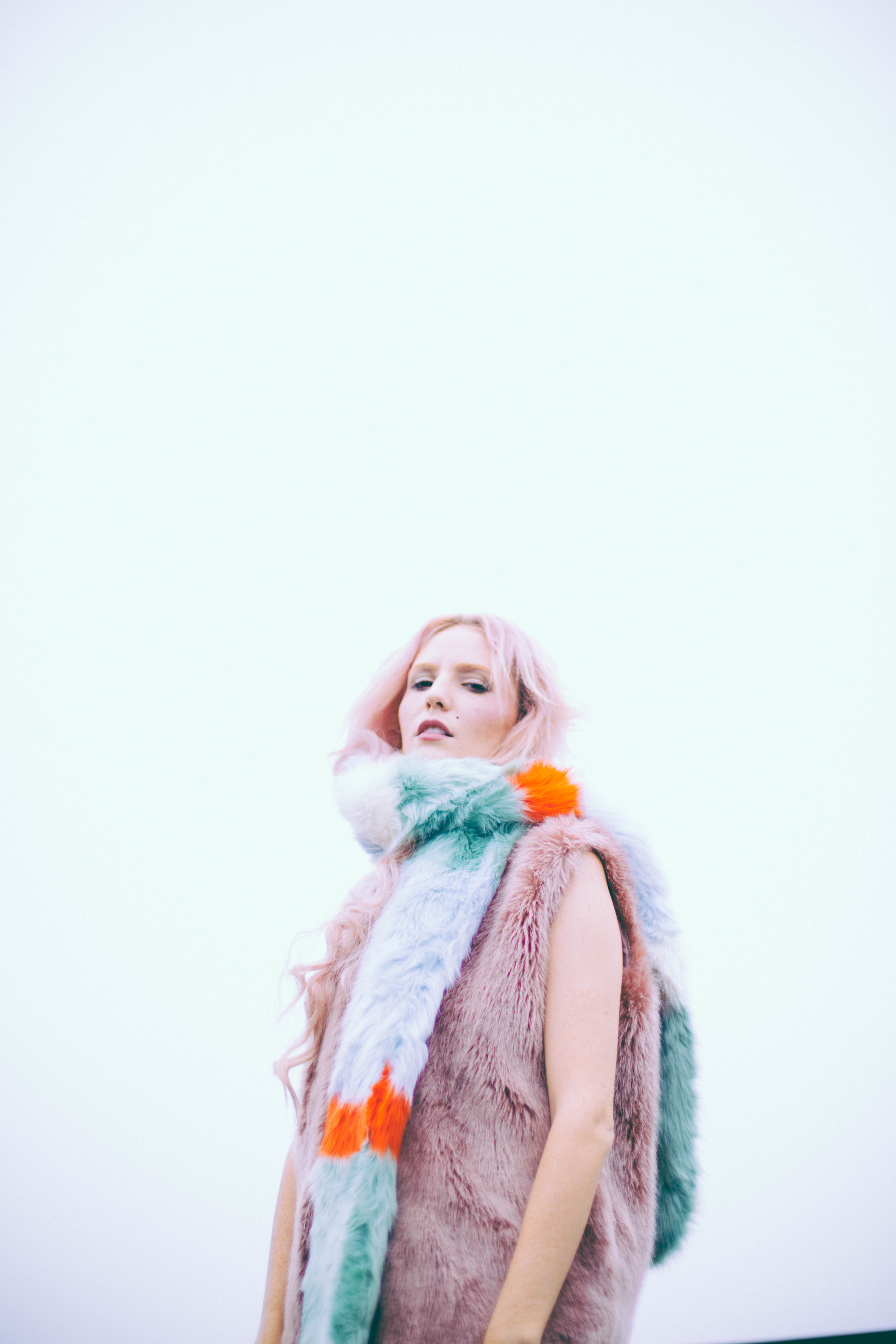 Fake fur scarf ASOS, vest Audrey's own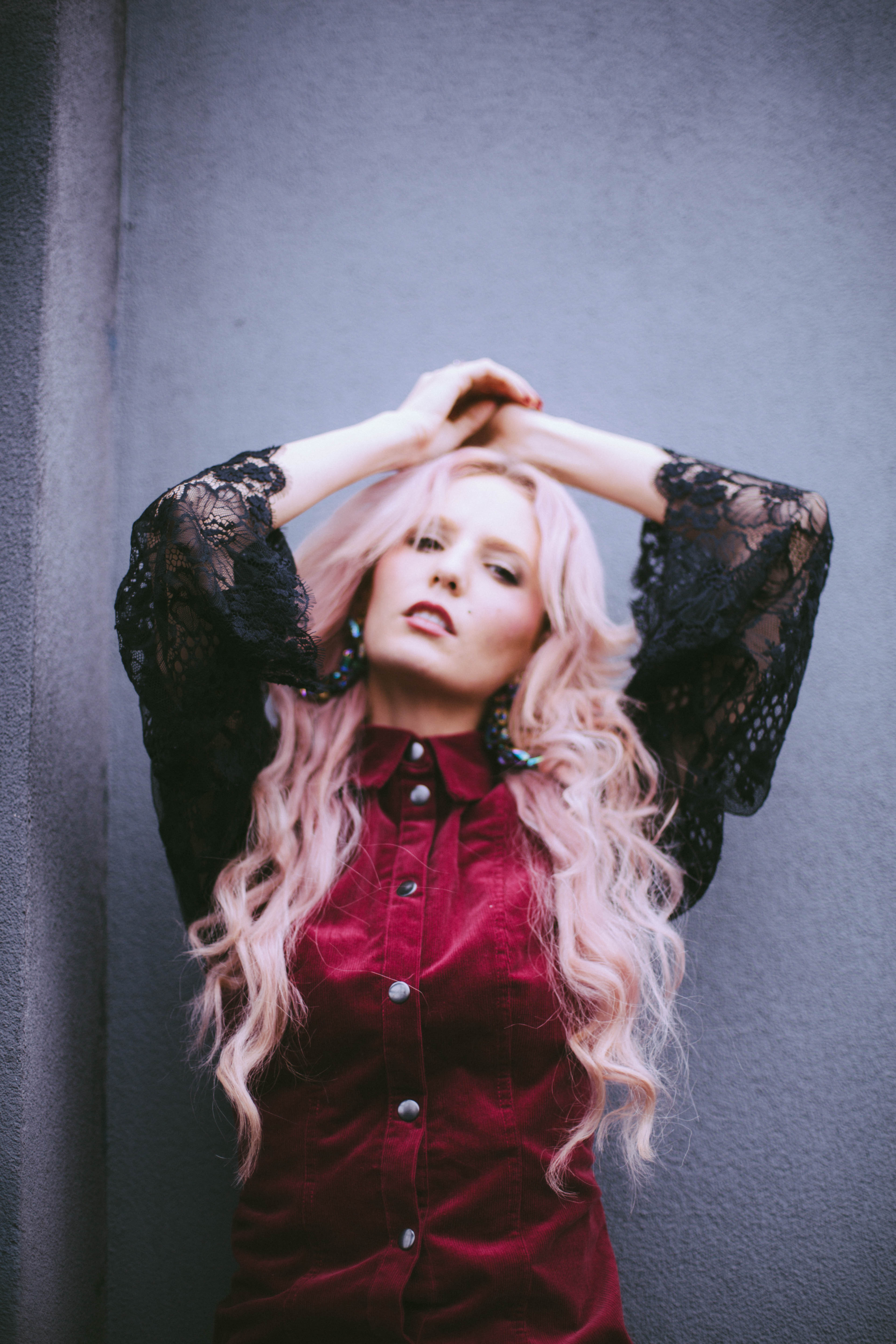 Red corduroy dress ASOS, lace dress Audrey's own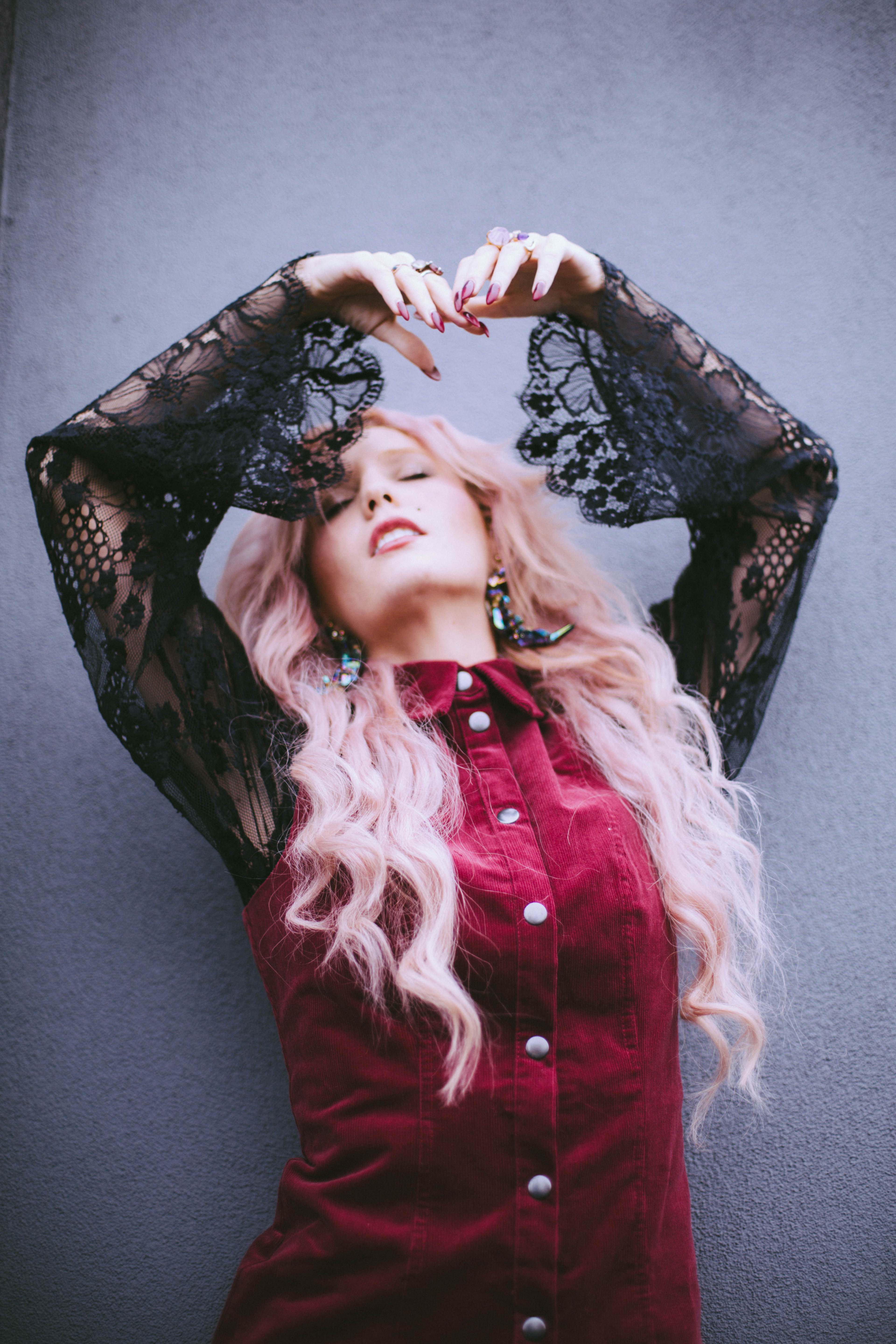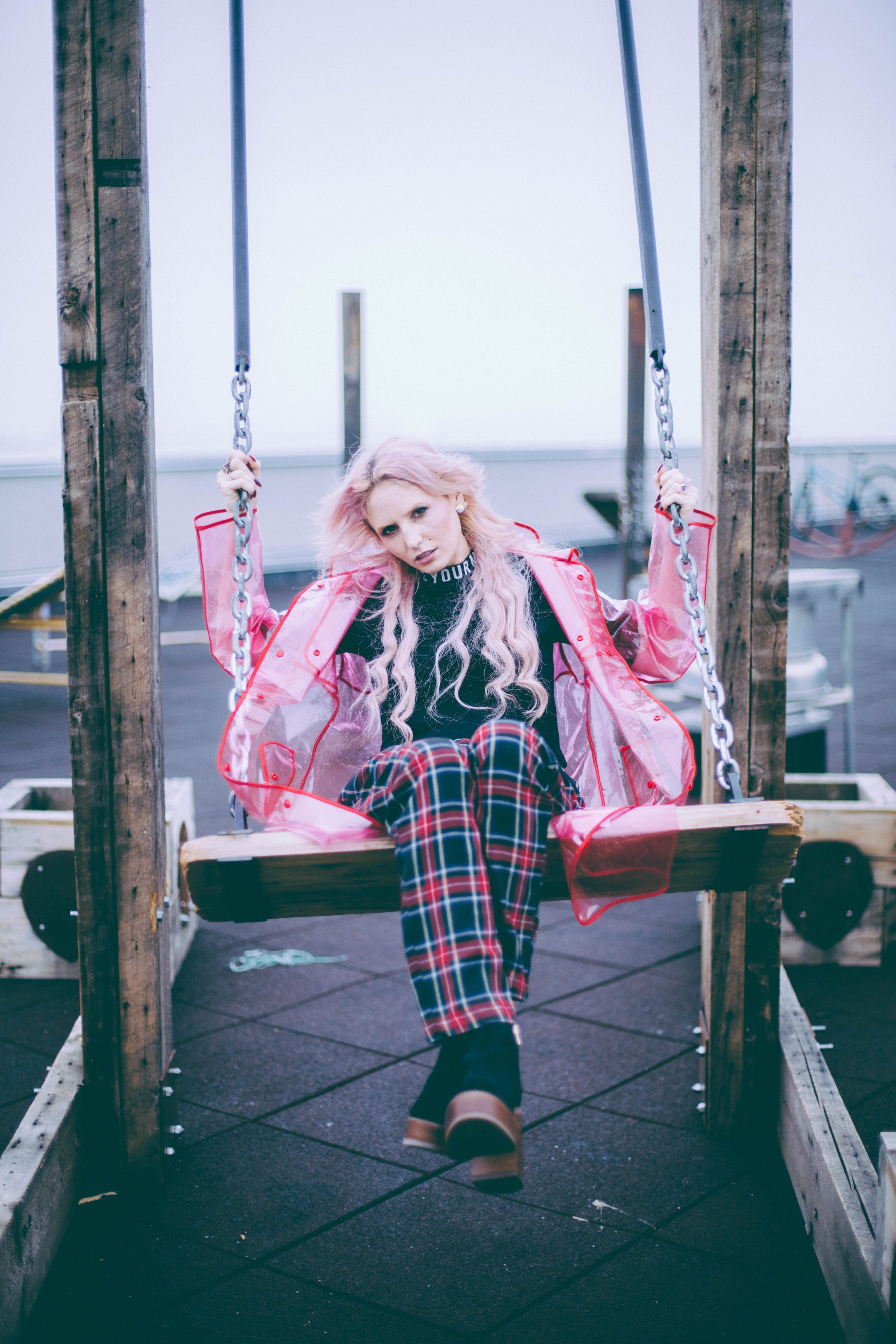 Shirt and raincoat Audrey's own, trousers and shoes ASOS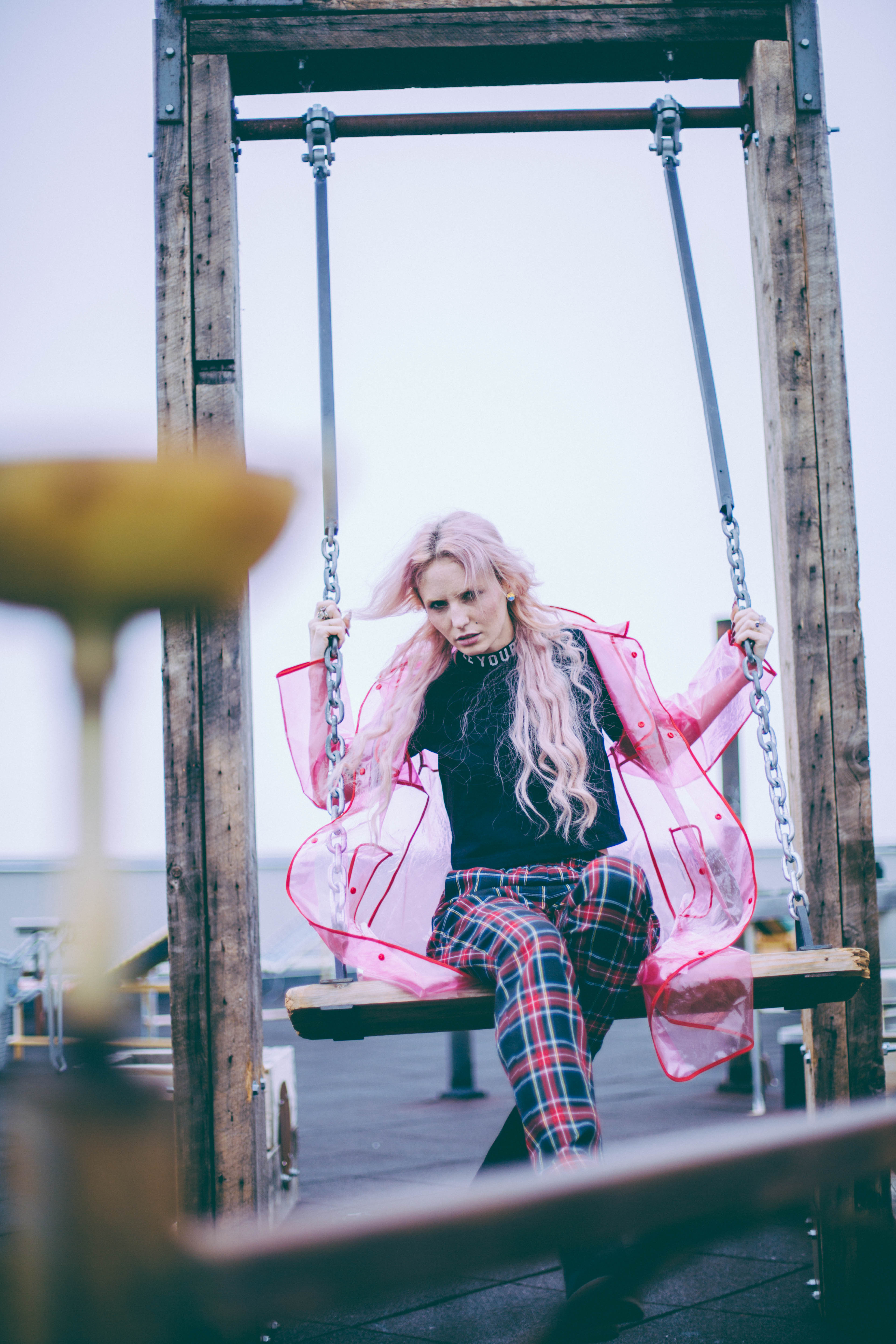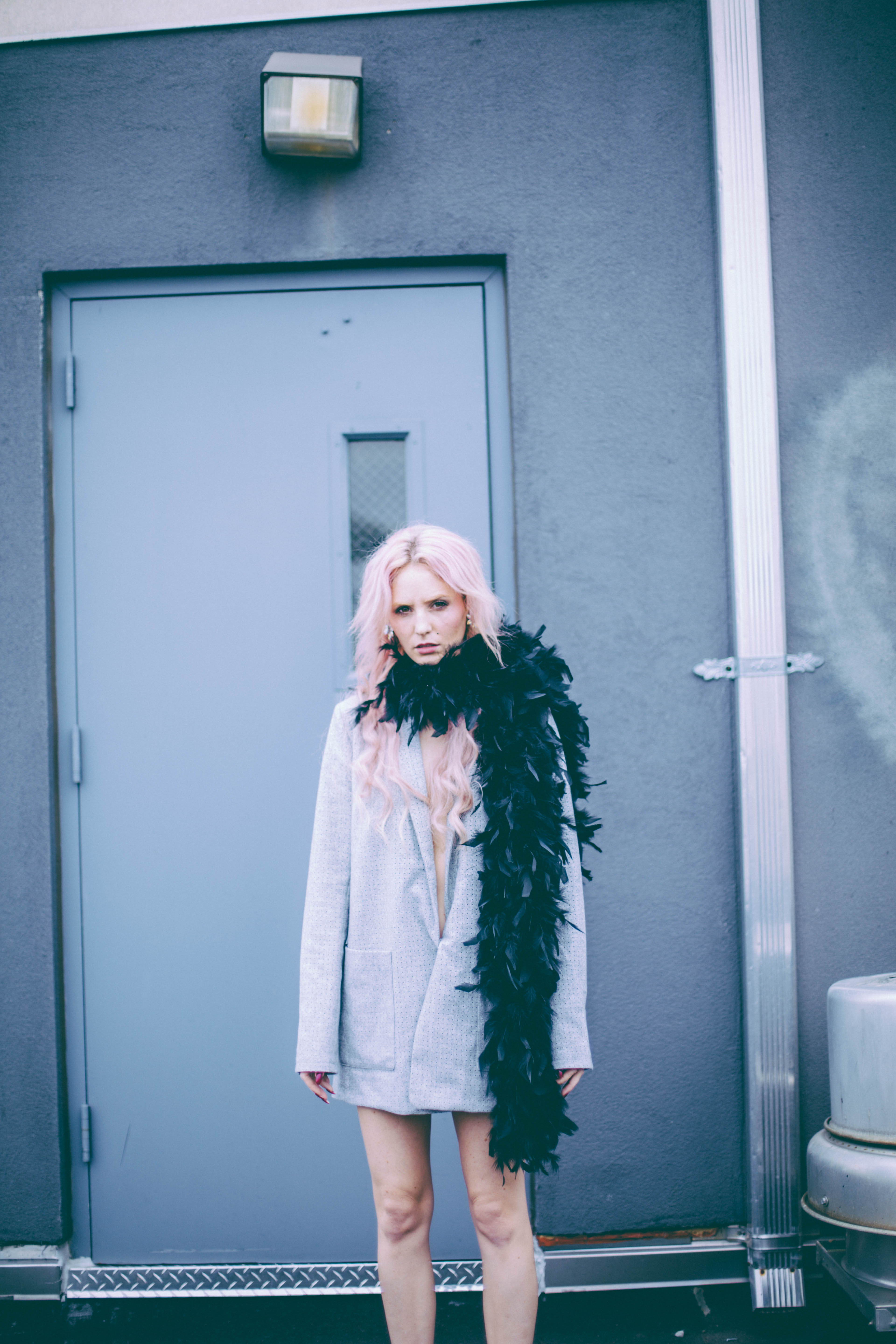 Feather boa Audrey's own, jacket and shoes ASOS