Photography Miriam Marlene Waldner
Styling Madeleine Machold
Hair & Make-up Kristin Belger
Model Aurora
Our cover star Aurora definitely is one of the biggest newcomers 2015. The elfish Norwegian singer – who just turned 19 by the way – seems to float between two worlds: in reality she's touring and having a song in a TV commercial, in her mind she's still in her forest, listening to Leonard Cohen and inventing imaginative stories that might become songs. When she was a child she already began composing songs, a skill that almost reached perfection nowadays. Regardless all the success Aurora Aksnes never forgets her roots or looses her down-to-earth attitude – even if her head might be in the clouds. We had a tiny chat with the "Running with the wolves" singer: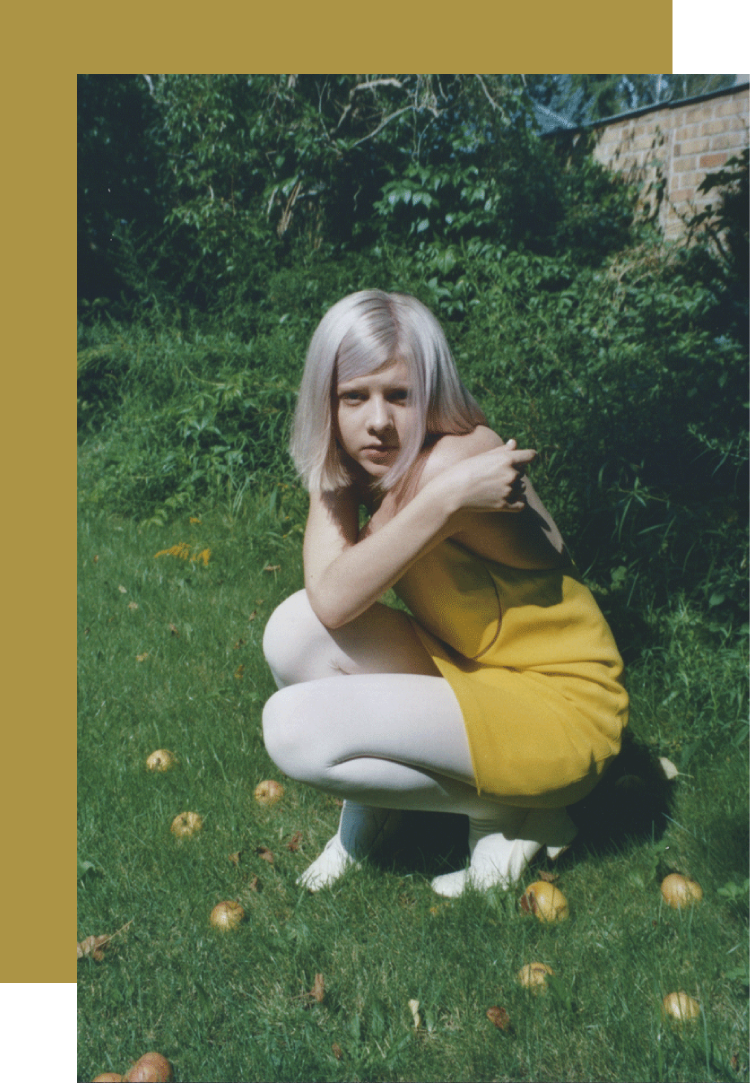 dress VERSACE, tights & shoes STYLIST'S OWN
If there were life on any other planets where would you go?
A planet where the gravity is so low that i could fly.
One thing most people don't know about you:
I love mathematics. I love chemistry and physics.
What would you like to say to your future-you?
I hope that I will be as attached to the ground as I am now. Because I think I never know what will happen and it might become really big…  And I really hope that I will stay close to my family and myself and not to forget where i come from. Stay down to earth, that's the most important thing!
top  BOBBY KOLADE, jacket LALA BERLIN, brooch PRADA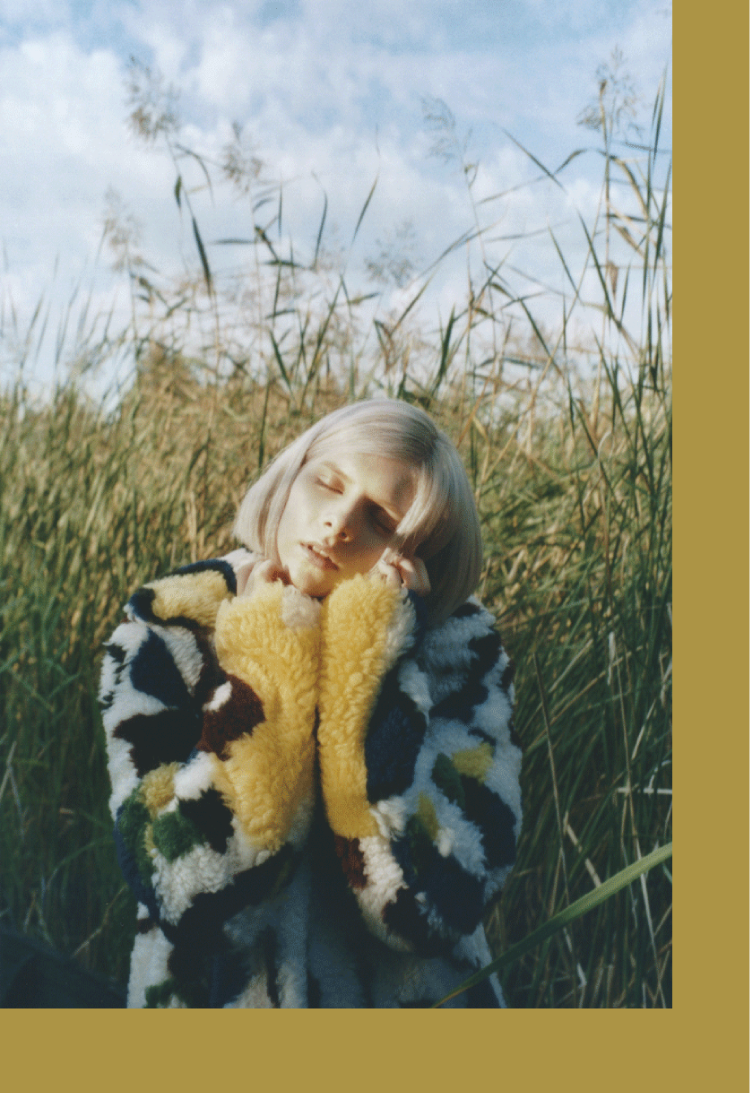 coat JIL SANDER
You're a big fan of Star Wars, Harry Potter and Lord of The Rings – who's your favorite/the most inspiring character?
Darth Vader is mean, but really cool. And I like Sirius Black. However my favorite role is Sam in 'Lord of the Rings': He's Frodo's best friend and he's the one who supports him all the way–  and he even carries him in the end of the movie! Sam's a real hero. He never complains, he just makes everything possible. He's amazing because he doesn't really get the honor, but he's so brave.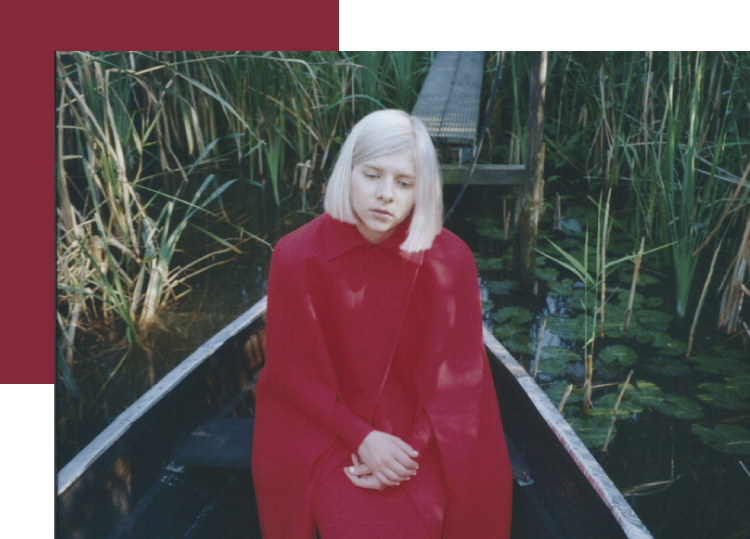 complete look VERSACE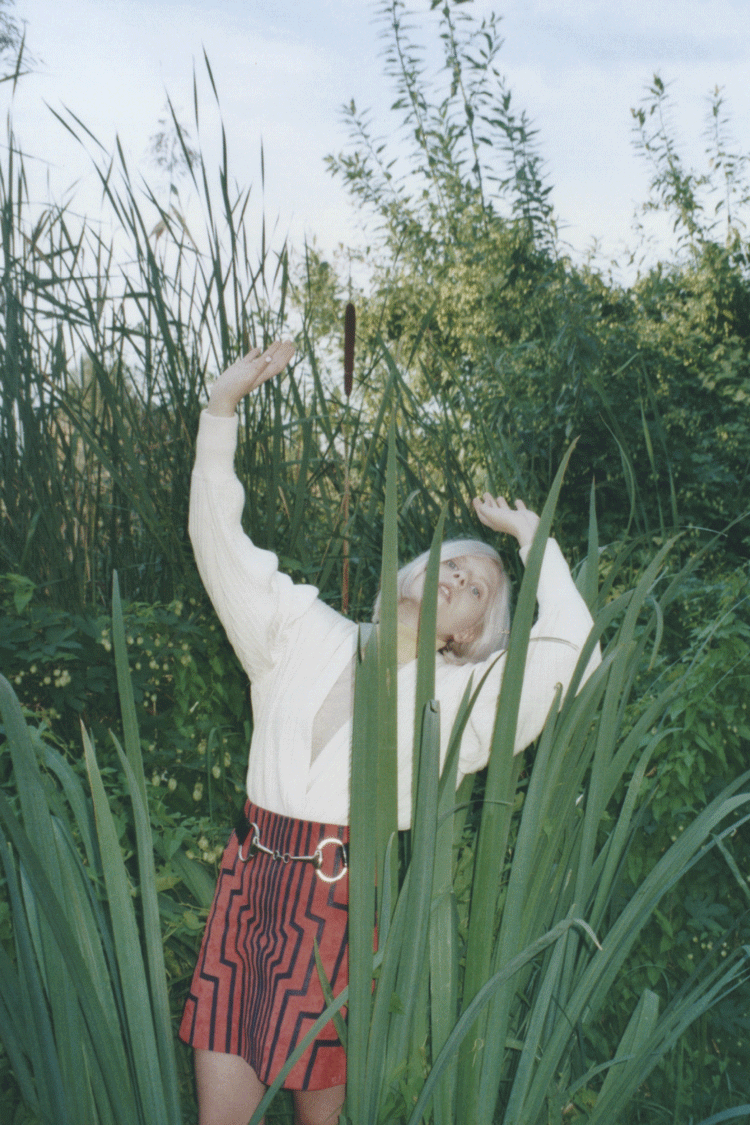 turtleneck, shirt, cardican & skirt LOEWE, belt STYLIST'S OWN
What would be the worst thing to lose?
I would hate to loose the joy in making music. Seeing music just as a job would be horrible. And I'm really afraid to loose the people I love. So the answer is basically love!
One skill you would like to learn:
Everything. I love to learn.
What would you like to change in future?
I always want to be kind to the people around me. I want to be a good person to be around. Now I have a big chance to be heard through my songs and I want to use that power. People would listen to me and to what I have to say. I want to be myself and inspire people to be themselves too. The world would be even a more wonderful place when people would be honest, accept other people as they are, accept themselves – and just be kind.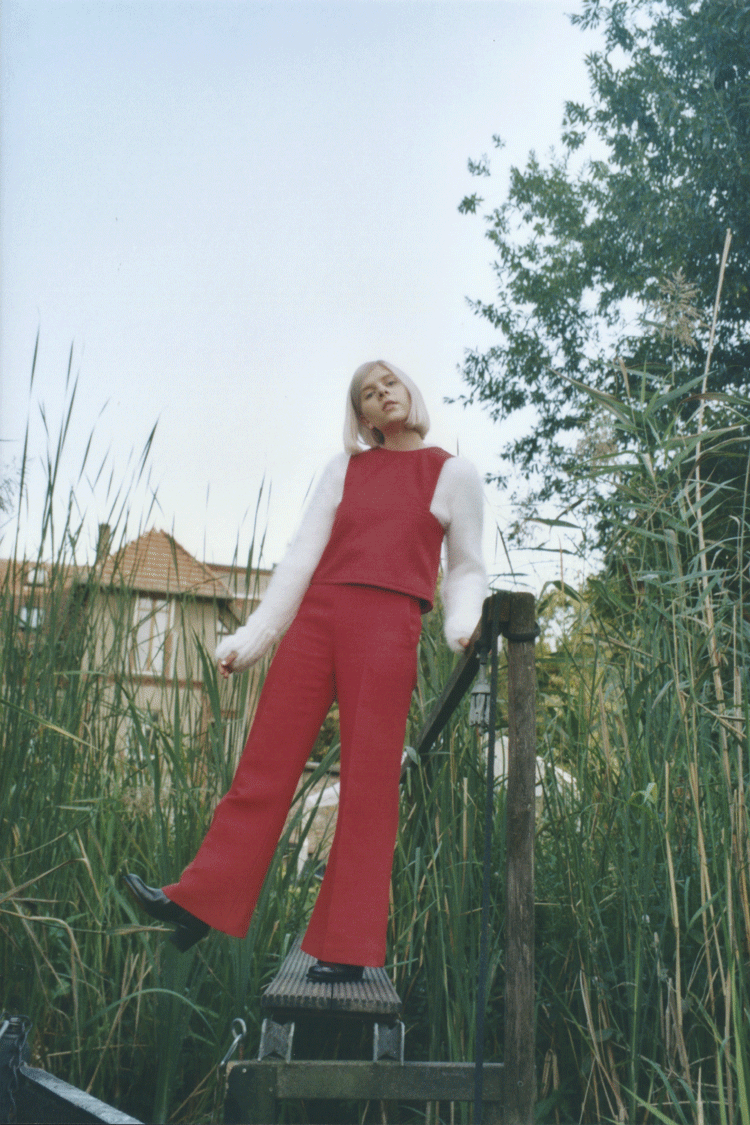 top, pullover & trousers FENDI, shoes SHOEPASSION.COM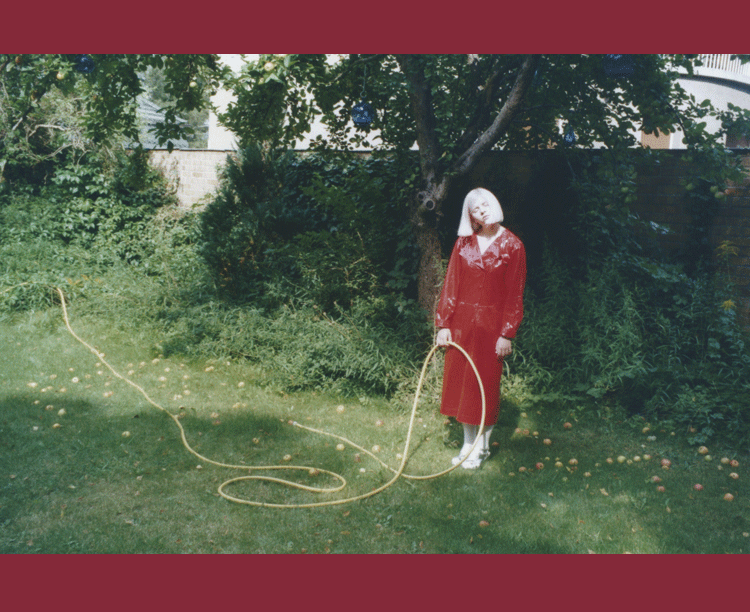 dress LOEWE, tights & shoes STYLISTS'S OWN
complete look MIU MIU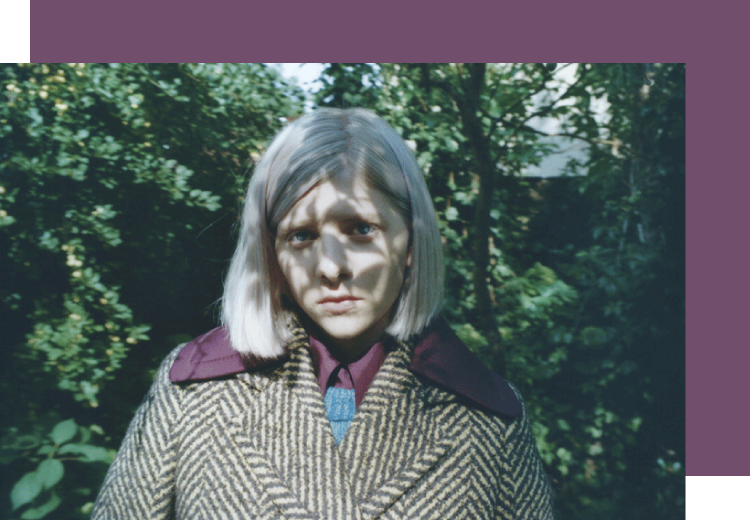 complete look PRADA
By Marieke Fischer