The choice of fashion over function when it comes to feeling a piece of floss like material ride up your delicates, verses the ultimate comfort of Bridget Jones like granny panties is no longer a decision. A new wave of feminist underwear is reshaping the lingerie industry and switching the focus from what makes men happy to what makes women feel empowered.
Shifting the preconceived stereotype and paving the way for a new generation of feminists is 'It's Me And You.' Created by Julia Baylis and Mayan Toledano, the label is a wash of baby pinks and feminist slogans. If you're looking to make a statement and want to be comfortable while doing so, pull out your credit card and support this movement to reclaim women's sexuality.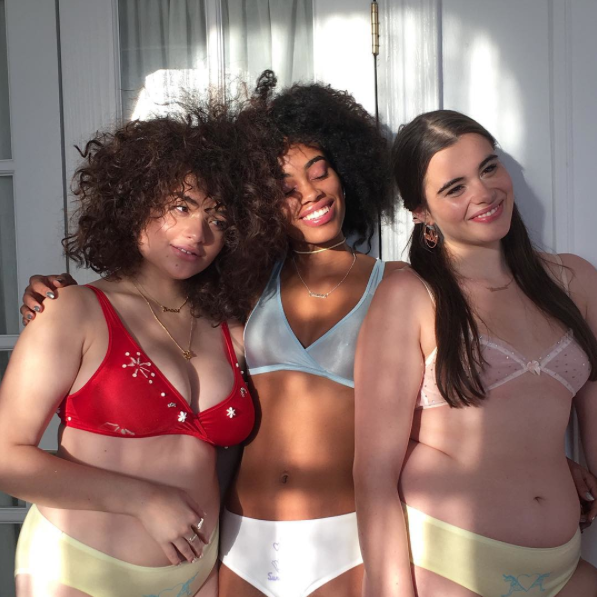 Picture via here
Neon Moon was created by Hayat Rachi to make a stand against sexually objectifying women for the benefit of the male gaze. Embracing what most brands would retouch, Neon Moon promotes positive body image by using real women with body hair, stretch marks and cellulite in their product images.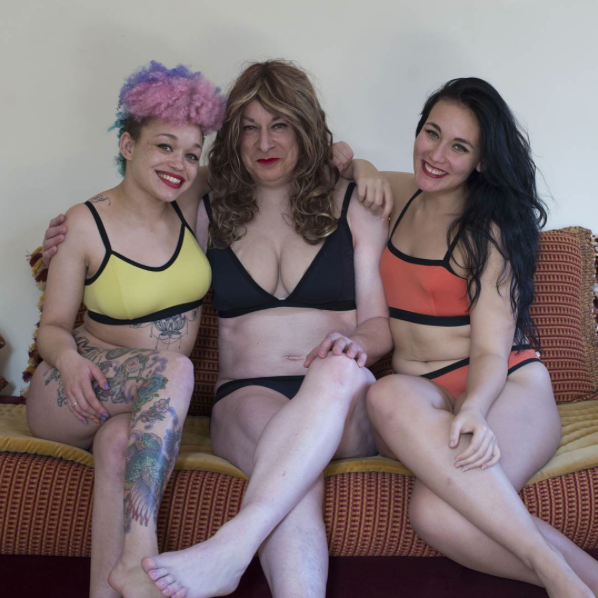 Picture via here
A subtle stand against the constraints of women's lingerie, Lonely was born as a product of Helene Morris's frustration over not being able to find modern lingerie that didn't involve push-up or copious amounts of underwire. Soft cups made of French lace and campaign images void of over-sexualised women are a common denominator for the label. Recently making a stand against unrealistic portrayals of women within the industry, Lonely created 'The Lonely Girls Project' which encourages body positivity through photographing real customers wearing their brand.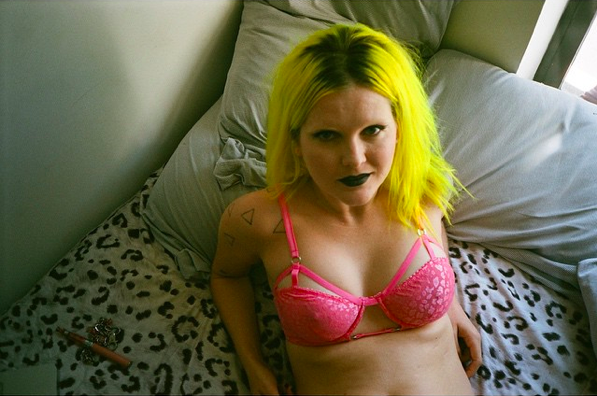 Picture via here
Launching soon, Marieyat is a seamless underwear label blurring the lines of lingerie and unisex underwear. No longer leaving beautiful underwear in the category of women, Marieyat doesn't discriminate between men's and women's segregated lingerie. Made from knitwear, this unique approach to lingerie is comfortable without compromising on style.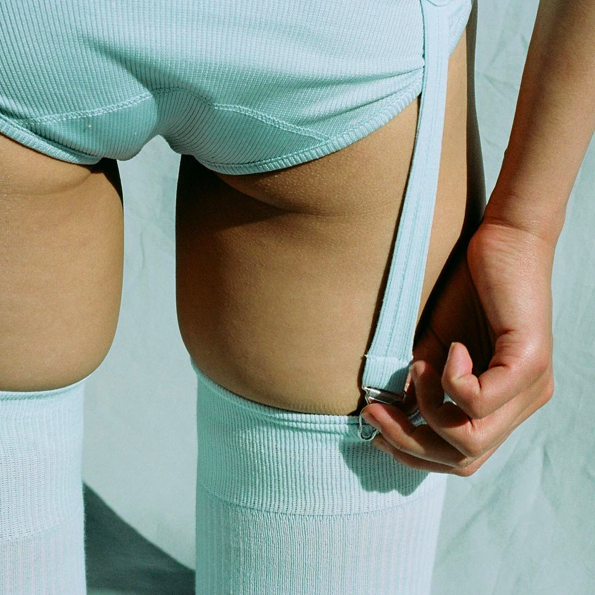 Picture via here
Inspired by a frustration over lack of variety in skin tone underwear, Nubian Skin was born. With nude underwear being a staple piece in every women's wardrobe it's astonishing that women of colour have had to wait so long for this gaping whole in the underwear market to be filled. Providing essential underwear for all women is something we are 100% behind.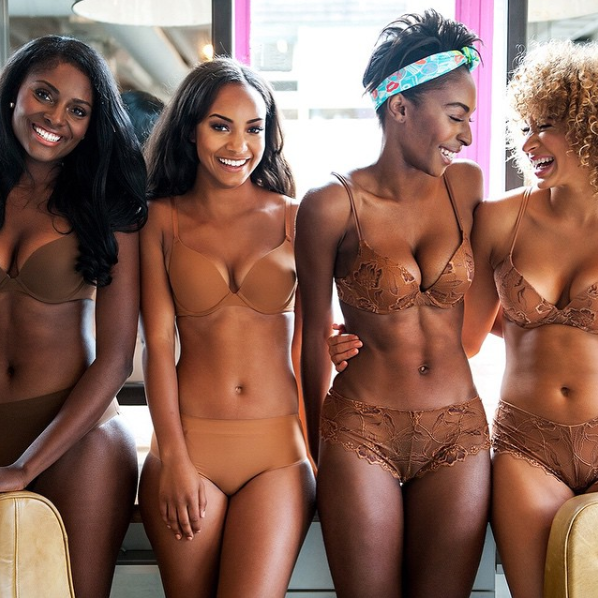 Picture via here
Opening picture via here
By Caitlin Hennessy