Yeah, let's talk about the nipples again! The discussion about one of society's biggest double standards that forces women's nipples into hiding and allows men show their naked upper body without getting censored in many mainstream social media outlets such as Instagram or Facebook, has been re-ignited by one of fashion's biggest players – Nick Knight!
The famous fashion photographer is questioning Instagram's censorship policy yet again. This is what he wrote on his Instagram account: "I am not sure how much I want to be on a platform that behaves like this. Stop censorship of women's bodies, it sends the worst message to women about their bodies. We are supposed to be an enlightened and intelligent society. This is almost medieval in its attitude. Sex is not sinful and both women and men should be encouraged to feel proud of their bodies not ashamed."
What is the "Free the Nipple" movement all about??
So with Nick Knight joining the heated discussion about the censorship of female breasts another big name is speaking out in favour of this visual gender equality movement. But way before Nick spoke out there has been the "Free the Nipple" campaign that got us all talking about this issue even back in 2013. Here's a little recap of what this movement is really about. Take a look and then we'll continue talking!
Is Instagram ran by a bunch of prudes?
Appearently yes, if you have a look at their history of censorship. Let's break down some of Instagram's most drastic censorship moments.
1. Cara is proving a point on Instagram 
Back in 2013 when the movement started Cara decided to speak out with this picture, leaving almost nothing to the imagination, only covering her nipple while a guy next to her is showing his. 

2. Scout Willis walked down the streets of NYC topless
We applaud Scout Willis for stepping out in May 2014 and baring her naked female body in this random walk through NYC proving her point that nudity doesn't necessarily have to be in a sexualized context. Also she did call out Instagram for their nudity policy and went to Twitter to make that statement:
What @instagram won't let you see #FreeTheNipple pic.twitter.com/lASApy0W0S — Scout LaRue Willis (@Scout_Willis) 27. Mai 2014
3. Rihanna got banned for posting her topless cover of LUI Magazine
The French magazine cover that shows the pop singer topless baring her breasts got her in trouble with Instagram who decided to delete her whole account, after she ignored all warnings to take the pictures down. Eventually @badgalriri returned to the social media platform and since then she hasn't been posting so called NSFW pics on Instagram.
Encore une EXCLU @lui : @Rihanna nue en couverture du n°7 ! Dispo en kiosque dès demain. http://t.co/iEvO1d24MF pic.twitter.com/MqDVFZbzif — Lui Magazine (@lui) 29. April 2014
 4. Miley was just being Miley …
… when she decided to post this picture showing her bejewelled boob.
What about the men?
For our society it has been pretty normal that men have the right to go topless. But was that always the case? Definitely not. According to Complex UK it was illegal to go shirtless for men util the year 1936. However, at the start of the 20th century, it was illegal for men to walk around shirtless. This explains why dudes used to wear what looks like WWE wrestling tights to the beach in the early 1900s. Things changed when four guys went topless in 1934 on a beach at Coney Island, and were each fined $1. They protested the fine and won their case. By 1936, it was completely legal for guys to walk around with nothing on top.
Let's recap!
The "Free the Nipple" movement is an organization who was formed to lead our attention to this topic hoping to decriminalize female nudity and to challenge censorship and public nudity laws. They're fighting for women to have a right to be able to choose whether or not they want to show their nipples, the same way men got their rights way back in 1936. It's still hard for us to wrap our heads around the fact that women today have to fight for a right that men had almost one hundred years ago! In fact, we hope that with Nick Knight as the newest ally, who's pushing the dialogue into the right direction, that Instagram and other mainstream media will finally let down these ridiculous censorship policies and accept male and female nipples as part of the human body.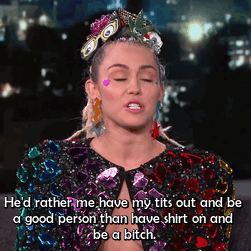 By Kemara Pol