Jeans so low it was touch and go as to whether you could actually sit down, crimped hair, foam platform sandals and listening to Shaggy deny everything on repeat. Dust off your Lizzie McGuire VCR's and get ready for a wave of nostalgia; the 2000s are making a comeback.
1. Popper track suits
Remember that feeling of hearing 'pop, pop, pop' and in seconds going from wearing full-length pants to nothing at all? Donning a pair of press-stud Adidas track pants meant you could air your calves with the ease of one swift wrist movement and while being the epitome of on trend fashion. Genius. Revived by Astrid Anderson in their Spring/Summer 16 collection, press studded jogging pants are back baby!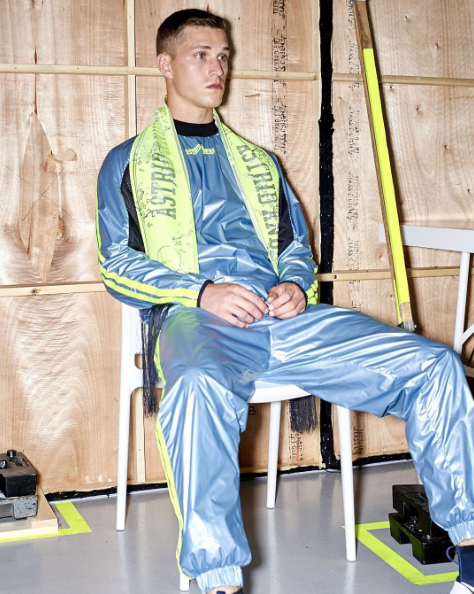 Picture via Instagram
2. Thongs
The early 00s were a wave of high-rise g-strings, frequently seen peeking not-so-subtly out of the previously mentioned low-rise jeans. Thankfully, we've moved on from the slither thin hot pink material in favor of thick waistbands and heavy labels. The latest collection from Shallowww features branded waistbands and high cut thongs, an ode to the hip-hop generation of the 2000s.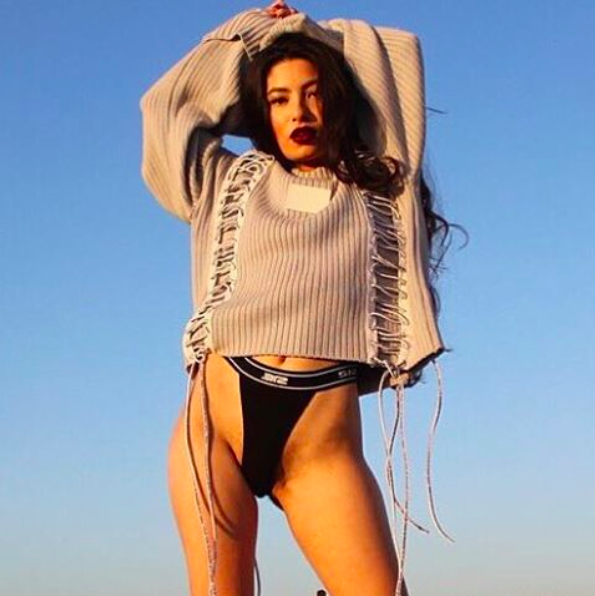 Picture via Instagram
3. Bubble skirts
The bubble skirt gained a cult-like following in the noughties with every girl and their mom wearing the rounded hemmed skirt. Most commonly paired with a tub top, the bubble skirt was a staple piece between 2004-06. Flash forward ten years and Louis Vuitton has resurrected the faithful bubble skirt! Seen on the runway of the fashion house's S/S 16 collection and the red carpet worn by Selena Gomez. Is it too quick to search through the depths of the wardrobe and hope that the rounded skirt from our blue light teenage disco days still fits?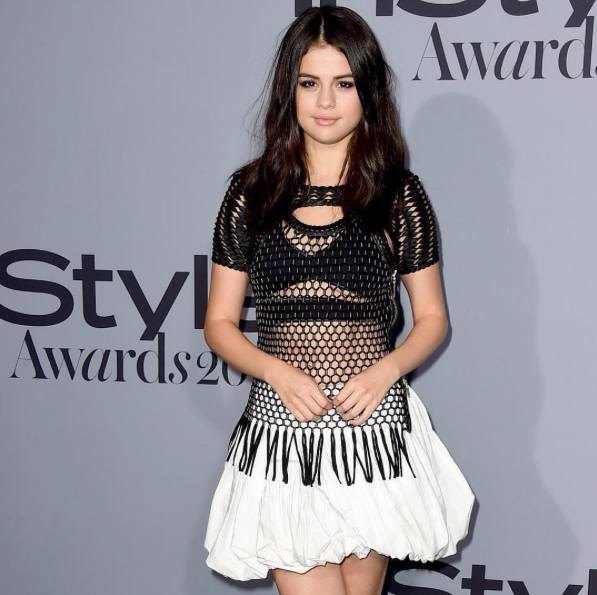 Picture via Instagram
4. Lip Liner
Lining your lips in a shade five times darker than your lipstick was the height of beauty glamour in the noughties. Welcoming it back with open arms and a well-liked Instagram post is Miley Cyrus. A new take on the Kylie Jenner over-lining lip trend, we're more than happy to let go of clown-like lips and embrace the dark liner!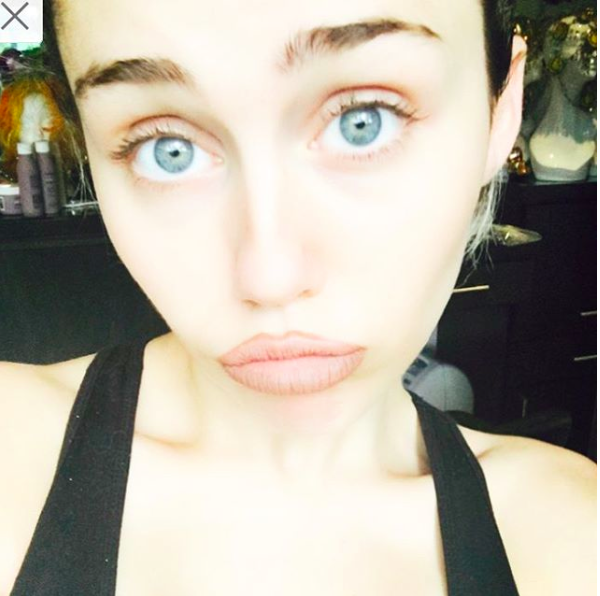 Picture via Instagram
5. Mules
There's a reason the mule has stayed a staple piece for the over 60s. Who doesn't love the ease of a mule? Running late? Slip on your mules! Comfort and fashion blended together this summer when the heeled mule became an iconic piece at fashion week. No longer left in the 2000s for Carrie Bradshaw to run about New York in, the trusty mule has morphed into a classic style that's perfect for the hotter months.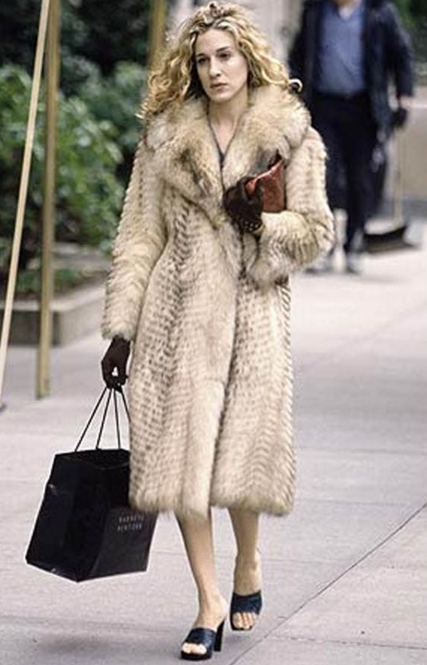 Image via here
6. Emo Music/Pop Punk
The peak of 2000s teenage angst featured masses of greasy black hair swished to the side for that 'perfect' side fringe look, lip rings and MySpace pages flooded with soundtracks of Good Charlotte, Fall Out Boy and Green Day. Thankfully, the only trend that's re-emerging here is the revival of the soundtracks to our teenage years.
Panic! At The Disco
Releasing their new album 'Death Of A Bachelor' in January 2016, Panic At The Disco have stuck to their popular sound and instilled nostalgia for our teenage years in their latest single 'Emperor's New Clothes'.
Simple Plan
In a bizarre twist of noughties reminiscence, Simple Plan recently collaborated with Nelly to produce a pop-mix Baywatch inspired clip. We're more than happy to have this collaboration stay in the 2000s and bring back the punk Simple Plan.
Blink-182
Blink-182 provided us with the perfect soundtrack best blasted through closed bedroom doors to explain how adults didn't understand the torment of teenage life. Although front man Tom DeLonge has been replaced by Matt Skiba, we're far too excited to hear Blink's new songs.
7. Chokers
Although the last time we were seen sporting a choker was around the time the Shakira's hips weren't lying, we're more then happy to get back on the choker bandwagon! Gone are the black stretchy chokers of the noughties, fabric scarves, bandanas tied to the side, ribbons around the neck and bling-bling metal chains are reviving this trend in a big way.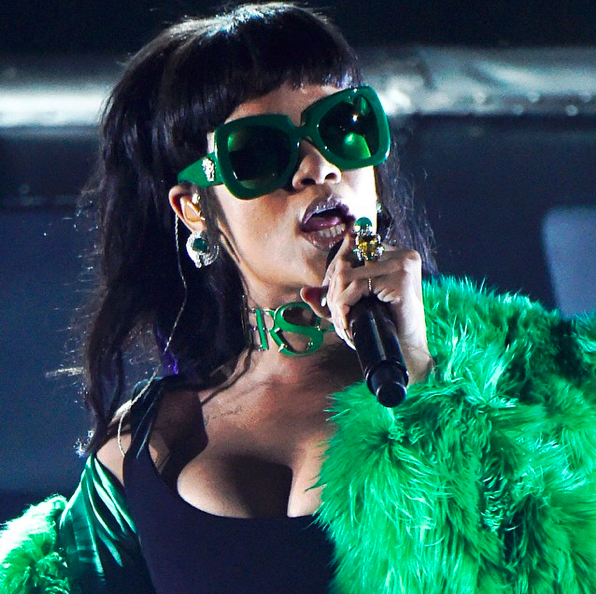 Picture via Instagram
By Caitlin Hennessy