Beware: If you close your eyes while listening to Novaa's music you might float away. Away to a foreign sphere that is reigned by dreamy lyrics, atmospheric piano chords, emotional electronic tunes. Its queen is Novaa who fills her realm with a soft, but defined voice. The young German singer and producer with the artificial look and the trippy visuals is definitely one you should watch out for.
What makes your music special?
I think the intention behind it makes it special. In my eyes I'm not the one that makes the music I'm just a kind of valve that transforms energy into music. When I write a song I don't think – in that moment I am what I do and there are no boarders or rules. That's also what I want to give to the people who listen to my music, the feeling of breathing freely through music.
What's your favorite part in the process of creating a new song?
The moment when you finished it. It's kind of like waking up or breathing out. You exhale what grew inside of you over days, weeks and sometimes even years.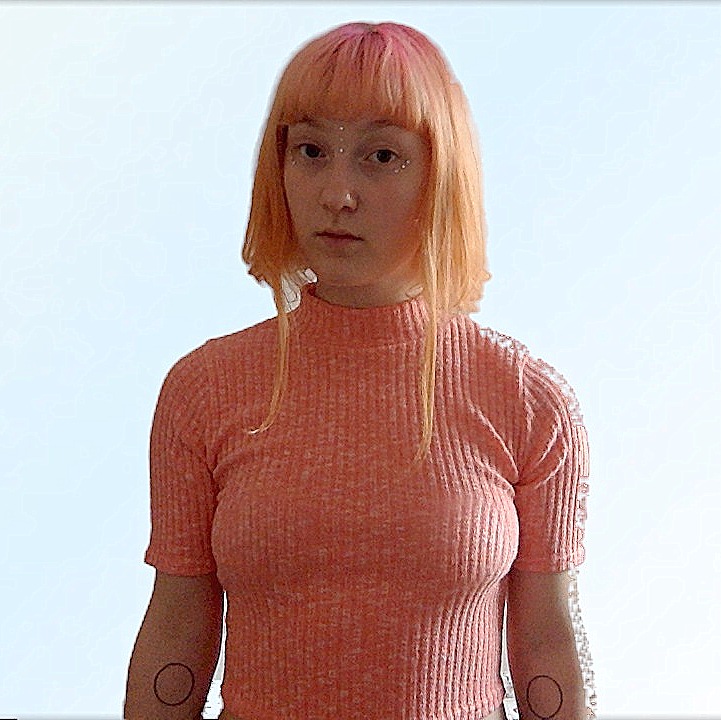 Do you have to be in a certain mood when writing songs? 
To write a song and completely being in that process I don't have to be in a certain mood but I definitely need to isolate myself. It's very difficult for me to connect to my music when there is not a "safe" and neutral surrounding without any distraction and/or confusion.
How do you one-of-a-kind visuals transport the message of your songs?
The visuals underline and intensify it. Each song of mine has a certain mood and message and to support that I create pictures that I see while writing it. I want my music to be as close to the recipient as possible, so making it also visible is the next step.
What gives you goosebumps?
Kindness and natural purity. There is too less of both in this world right now and every time I see one of them I get goosebumps.
Which song made you cry for the first time?
The first song I remember crying to is "To Build A Home" by Cinematic Orchestra. I still love it and secretly wish I could live in that song. It has everything that makes me feel safe: honesty, home and hope combined sadness.
Imagine: You had to write the last song of your life – what title would it have? 
"Zelda" – it's a story I'm writing right now and everything I know about life so far is going to be in it. So if would have to write a last song that would be the one.
Find NOVAA's ultimate awake-from-a-dream-mixtape here!
By Marieke Fischer