Disintegrating dresses, upcycled plastic skirts and crushed leather! Paris Fashion Week ticked all the boxes on our wish lists. Just incase anyone was wondering what we're wishing for next summer we've picked our five favorite designers from the S/S 16 lineup.
KENZO
Taking us on a trip around the world, Kenzo's S/S 16 ready-to-wear collection was inspired by a young women 'who was travelling the world,' picking up things everywhere she went. Featuring swimsuits in place of underwear, thigh-high sandals and boots, and garments in primary colors mixed into digital and geometric prints, Kenzo has us wanting to buy the whole collection to pack in a suitcase and jump on a plane with- we absolutely love it!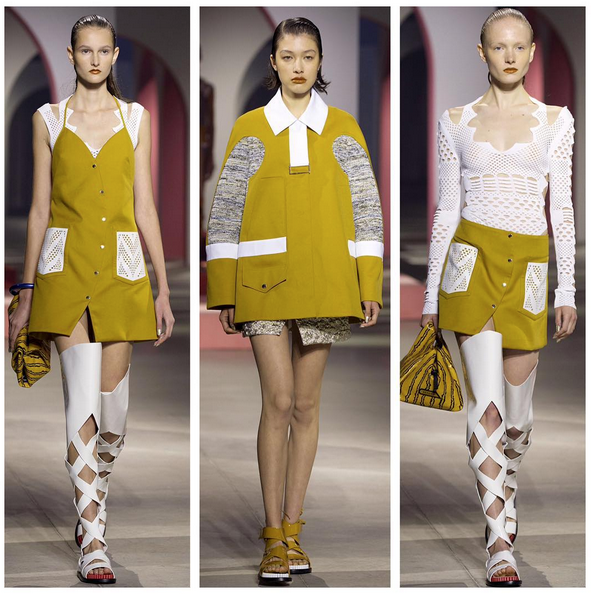 Image via Kenzo
LOEWE
Welcome to the land of plastic. Loewe made a shift towards upcycling, replacing fiber and fabrics for plastic twisted around legs, creased into jackets and wrapped as scarves. We love the move towards upcycling and the innovation of this trend!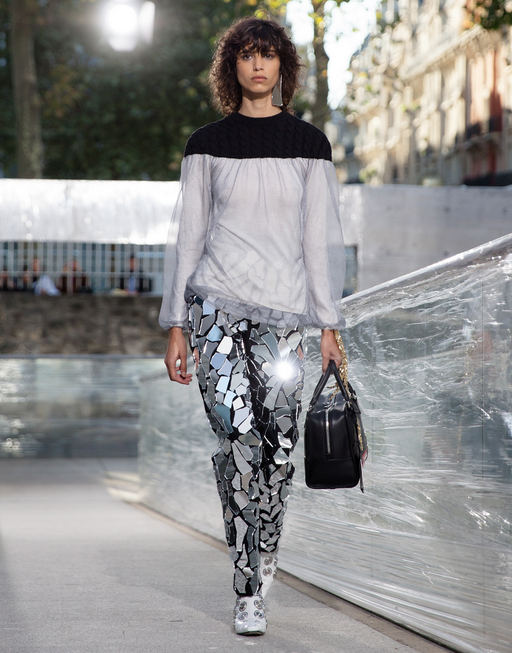 Image via Loewe
COURRÈGES
Courrèges S/S 16 ready-to-wear collection was all about texture. Glossed, creased and bumped leather mixed with camel suede's and bright sequins were the big stand out trends from this collection. We adore the youthful feel of the primary colors and have our eyes firmly placed on the 60s style leather mini-dress.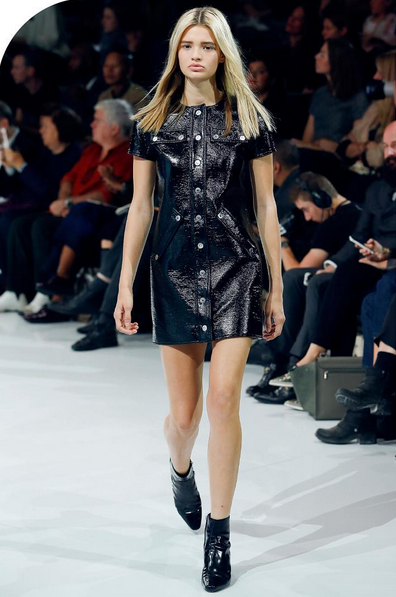 Image via Instagram
CHALAYAN
Creating innovative garments with touch of what could almost be magic, Chalayan inspired us with his disintegrating dresses. As two models stood in the middle of the runway, water cascading down their bodies, the plain white fabric of simple t-shirt dresses peeled away to reveal two unique gowns decorated with Swarovski crystals. What was a mind-blowing show with groundbreaking designs left us wondering how we can get our hands on one of those water-soluble dresses, a real timesaver when moving from day to night outfits!
RICK OWENS
We can't ignore the stand out at this season's Paris Fashion Week, Rick Owens. Paying homage to the strength of a female, Owens strapped his models together in a variation of human backpacks, all decked out in simplistic silhouettes of shirt-dresses and anoraks. Creating a social statement through fashion and looking fabulous whilst doing it. We're huge fans of this collection.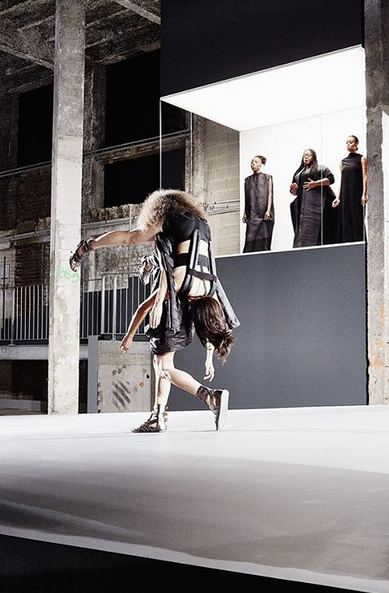 Image via Instagram
By Caitlin Hennessy