As Halloween – this little "trick or treat" screaming creep – already knocks on our doors, we can't other than really coming in the mood for horror stories, bad boys and sneaky snitches. Instead of chilling with Jedis we high-five Darth Vader so to say. So we go with the Halloween flow, ditch those terribly boring good guys, and completely focus on wonderfully evil creatures that are high on style.
1. Super hot Heath Ledger as Joker, Batman's most fashionable antagonist
Could any other man dig this look?! White make-up, green hair in combination to a bright purple suit, a patterned silk shirt with matching ties – and his laughter, even if it has nothing to do with his appearance *trying to keep hormones under control*… Anyway, you see we really have a thing for rouged badass men.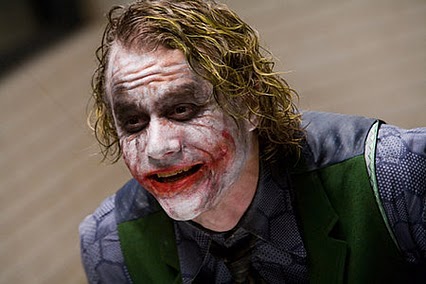 Image via here
2. Fur-frantic London heiress Cruella De Vil, aka 101 Dalmatians' worst nightmare
Cruella definitely is the most elegant and glamorous villain of all time. Because of her we constantly dream about smoking ciggies with a red holder that matches our lips – fabulous! Her dream, wearing soft puppy fur, is slightly different to ours and absolutely cruel, the choice of monochrome colors from head to toe however is genius. Just like her I-killed-my-husband-but-will-never-admit-it-veil, the black gloves and the colossal hat. We'd like to kidnap her style, kinda.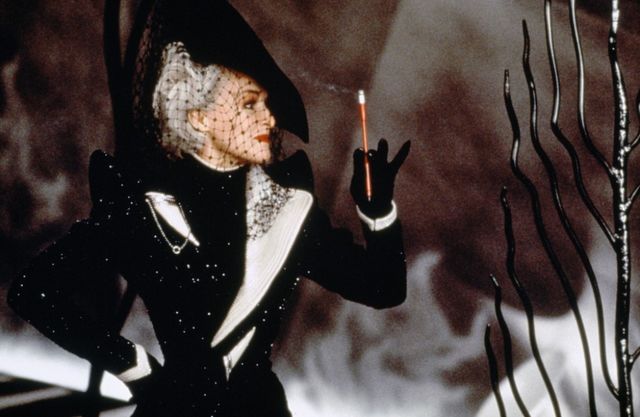 Image via here
3. Hot-tempered chopping-enthusiast Queen of Hearts
Heart-shaped glasses ar so unnecessary if you could have heart-shaped lips that nonstop scream "Off with their heads!" – that's a proper slogan for a real politician, are we right? Nope, we aren't. But we're definitely sure that this tough-ass lady wears magnificent dresses (a bit Alexander McQueeny if you ask us), has a pretty good hair-dresser and an awesome make-up artist. Her favorite colors are red, gold and black and she has a thing or two for opulent jewelry. We feel you girl!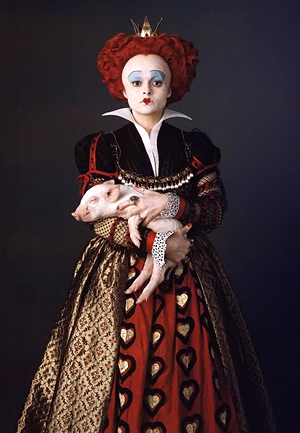 Image via here
4. The psychopathic pimp from Candyland, Monsieur Calvin J Candie
Despite the fact that he's a deranged sadist, his gentleman style is always on fleek! From his agglutinated hair and his perfectly fitting suits with matching gilets to little details such as his golden pocket watch, he always looks like a guy we might fall in love with. Stylewise.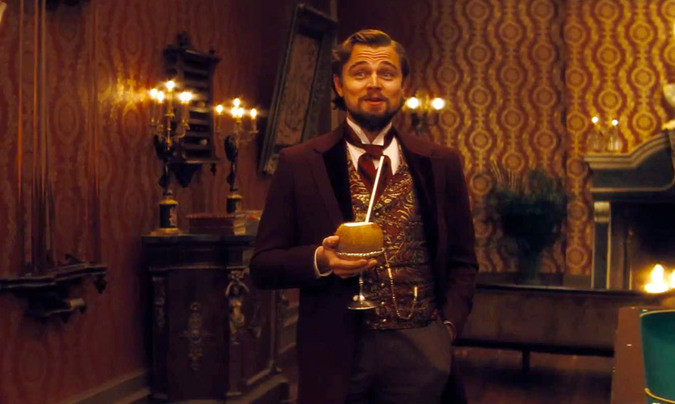 Image via here
5. Catwoman: half dominatrix, half pussy, full on style
This woman looks incredibly fit seeing that she actually already died because of drowning: the Egyptian Mau cat that brought Catwoman, formerly known as Patience, back to life could definitely become the next big forever-young-guru. Anyway, not everybody could rock a clinging leather one piece with cut outs and over knee boots like her – probs for that, kitty!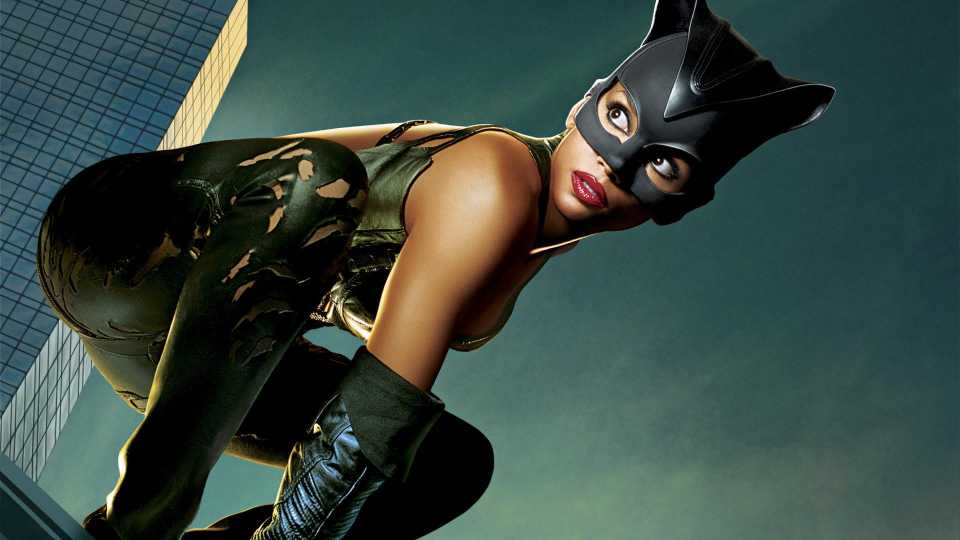 Image via here
6. LumberJACK Torrance (yeh, we know, play on words are our thing) in The Shining
It seems as if not only Jack's son is able to look in the future, so does the movie's main character too. Or how else could you explain the freakin checked shirt in combination to a red cord jacket?! *cough* hipster *cough* Such a badass. Especially because he tried to kill his son and his wife while being possessed, but that's another story.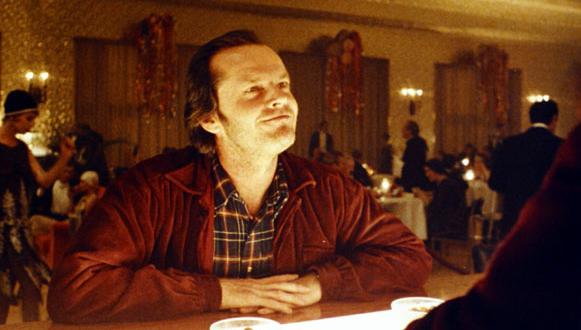 Image via here
7. Maleficent, or the original queen of #allblackeverything
Holymoly, this goth chick knows how to make a spectacular entrance! With a style sharp as her cheekbones she is for sure one of the most fashionable film characters of all time. Well, she got three costume designers on set, so she didn't really need to worry…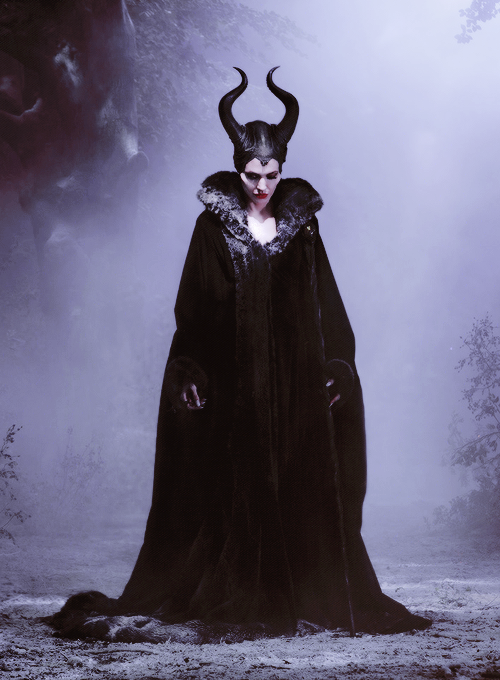 Image via here
Opening GIF via here
By Alicia Glinicki / Marieke Fischer