Probably you already know Sumera, maybe you've just never seen her face – but that's gonna change for sure. The Dutch singer with the incredibly emotional and versatile voice already celebrates a huge success: Online retailer Zalando chose a remix of her track "Wolf" to be the soundtrack of their latest commercial. Our congratulations to the Berliner-by-choice who we wanted to get to know better…
Having your own song in a Zalando TV commercial – how does it feel?
It is completely surreal. BLVTH, the producer that remixed the track, and I both saw the commercial featuring our song for the first time simultaneously, and we were covered in Goosebumps. And we basically went nuts. It is amazing to realize that so many different people, people that have no idea who we are or what we do, will relate our song to something. To a visual. A concept. A commercial. And the commercial as such is so sophisticated and quite grandiose…it gave the remix a whole other feel, which was very interesting to see and to experience.
What did your parents say? Have they ever been concerned about your career?
My parents were very excited about the Zalando commercial!! Being on TV, in a magazine, having a song on the radio, etc…these are standards my parents recognize and understand. It takes what I am doing out of obscurity and makes it all a bit more relatable. More than worried about my career, they are worried about me. About how much I might sacrifice and where all of this will lead me. Parents often think in terms of future and stability, and my parents are no different. Yet I have chosen a path of complete imbalance and uncertainty…
In what mood have you been when you wrote 'Wolf'?
I was feeling isolated and worn out. It was my first winter in Berlin and I had only been in town for a couple of months. I had wanted, taken and given too much in too short a period of time and was abruptly confronted with the consequences. Funny enough the process of writing Wolf felt just like that as well. It was immediate and quick. One night. Done. I had never written anything that quickly before.
What was the biggest struggle in your career so far?
The biggest challenge has been and still is endurance. You constantly have to keep motivating yourself, believing in yourself, gaining new courage and strength to start a new. It is an incredibly challenging process… both in the good as in the bad sense.
You live in Berlin now – how did your life change by that decision?
Berlin has had a great influence on my creativity. I have never lived in a place that has the ability to swallow you up as much as Berlin does, and this has been great! The crowds, the insanity, the freedom…and at the same time the isolation, the space and the greyness. It feels like in this city I have been able to live the most outgoing version of myself, as well as being a sporadic but complete hermit. …and this has probably brought out the most honest version of myself. Honest emotionally as well as creatively.
Which song made you think about starting a career in music?
The song that made me want to start singing was 'Canção do mar' by Dulce Pontes. That song triggered so many emotions in me that I had never felt up to that point. The way she sang had me mesmerized. I was 12.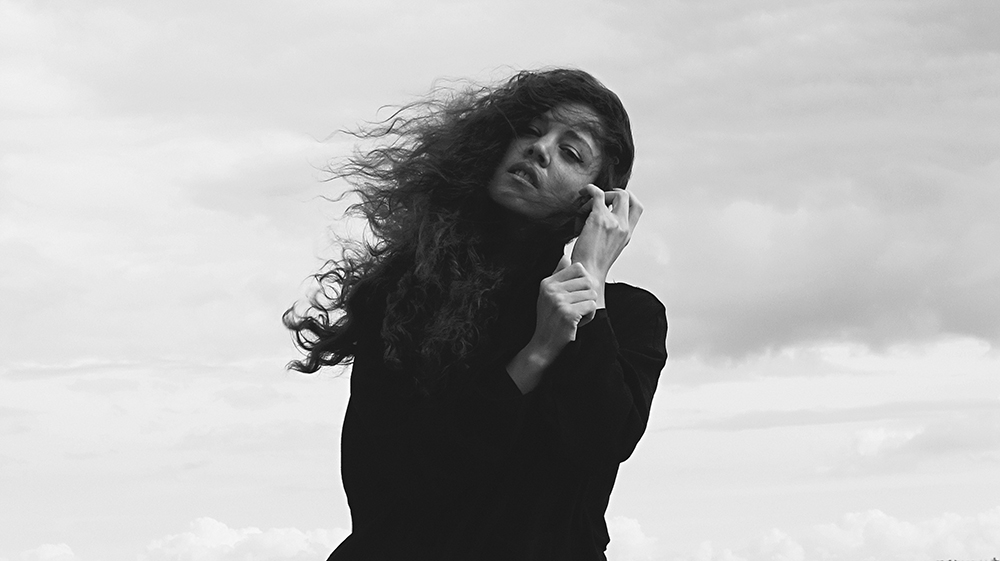 If you had to wear one color (head to toe) for the rest of your life which one would you choose and why?
Black. I love the simplicity and sophistication of it. Speaking through the absence of color…perfect.
Where and when do you feel the most comfortable?
Anywhere, as long as it is one on one.
When clubbing which music do you prefer?
Lip-synching Sweaty POP Extravaganza would be my club night of choice …Schwuz in Berlin is always really good for that!
What's your favorite word?
Vulnerability
Who is Sumera?
I wish I knew the exact and best answer to that question …but then again, not knowing might be the catalyst of creativity.
By Marieke Fischer