Moscow!! It's hard to find words worthy enough other than superlatives to describe the things that happened at Moscow Fashion Week. Not only is Moscow Fashion Week the largest fashion event in Eastern Europe to continuously grow in a ridiculous amount speed, it's also the number one place for scouting new talents popping up within the country. Also, it attracts international well-known brands. We're talking Vivienne Westwood, JC de Castelbajac, and Jeremy Scott. So to share our love, we've rounded up 7 reasons why we are absolutely fascinated by the Russian way of fashion. Let's do this.
1. Moscow fashion week is real. And if you were lucky enough to get a glimpse of Russian fashion design, you already know why it's as addictive as chocolate. But for those of you who have not yet heard about Moscow's busiest week of the year, let us catch you up. The Russians kick off every fashion week with a bang. This time Vadim Merlis had the honor of opening this year's Fashion Week. If you're a fan of retro-romantic style with a classic cutting line, then Vadim Merlis is your guy!
Image via here
2. There are plenty of heartthrobs in the fashion photography world right now but none are fierce as Olga Jadan! Our favorite girl is not only a highly demanded street style star at Moscow Fashion week, she is a photographer herself and has stolen our hearts by storm with her unique approach to take pictures! Make sure to check her out on Instagram!
Number 3 in our list makes the fashion label Contrfashion. If you were to take a look at the brand and describe it in a few ways, what first comes to mind are the unusual proportions and cuts, new materials and unexpected combinations. To sum it all up, Contrfashion is one of the most interesting and spectacular projects of the Moscow Fashion Week.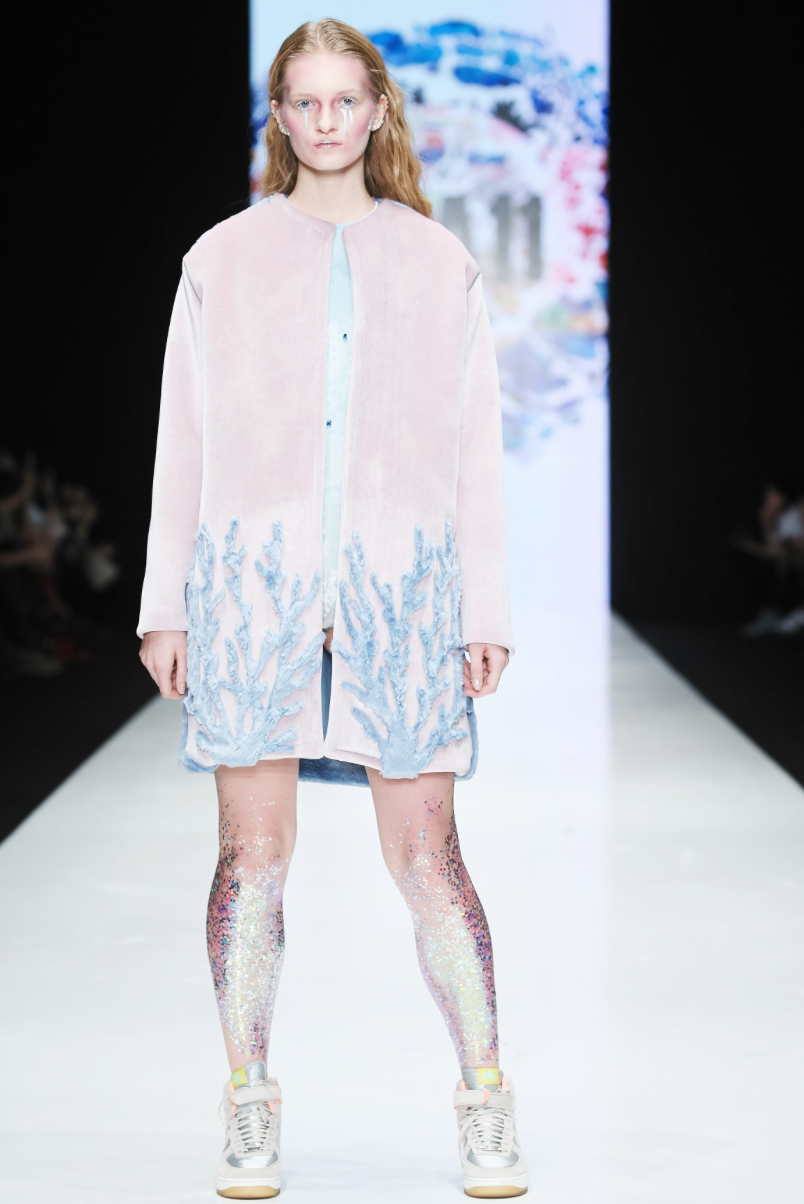 Image via here
In at number 4 is the label Pirosmani by Jenya Malygina. The mystic brand from St. Petersburg mixes complex asymmetric shapes, elegant draping along with sharp-edged European and a relaxed Oriental cut. Eugenia Malygina, the head and designer of Pirosmani Fashion House, graduated from St Petersburg Art and made us all swooning over her fierce and daring cutting lines, that are designed for outgoing power-dressers. We love the unconventional apporach of the brand's ideology which doesn't define itself through fashion, trends or seasons. See for yourselves!
Image via here
Number 5 goes out to our girl Vika Smolyanitskaya! We're about 3 seconds away from hyperventilating because of what we saw on the runway is just beyond, but we're going to try to keep our cool. So Vika sent group of fierce gal pals down the runway who kicked off with a serious bang. Some of them were holding a sign in their hands with an empowering message on it. This is epic!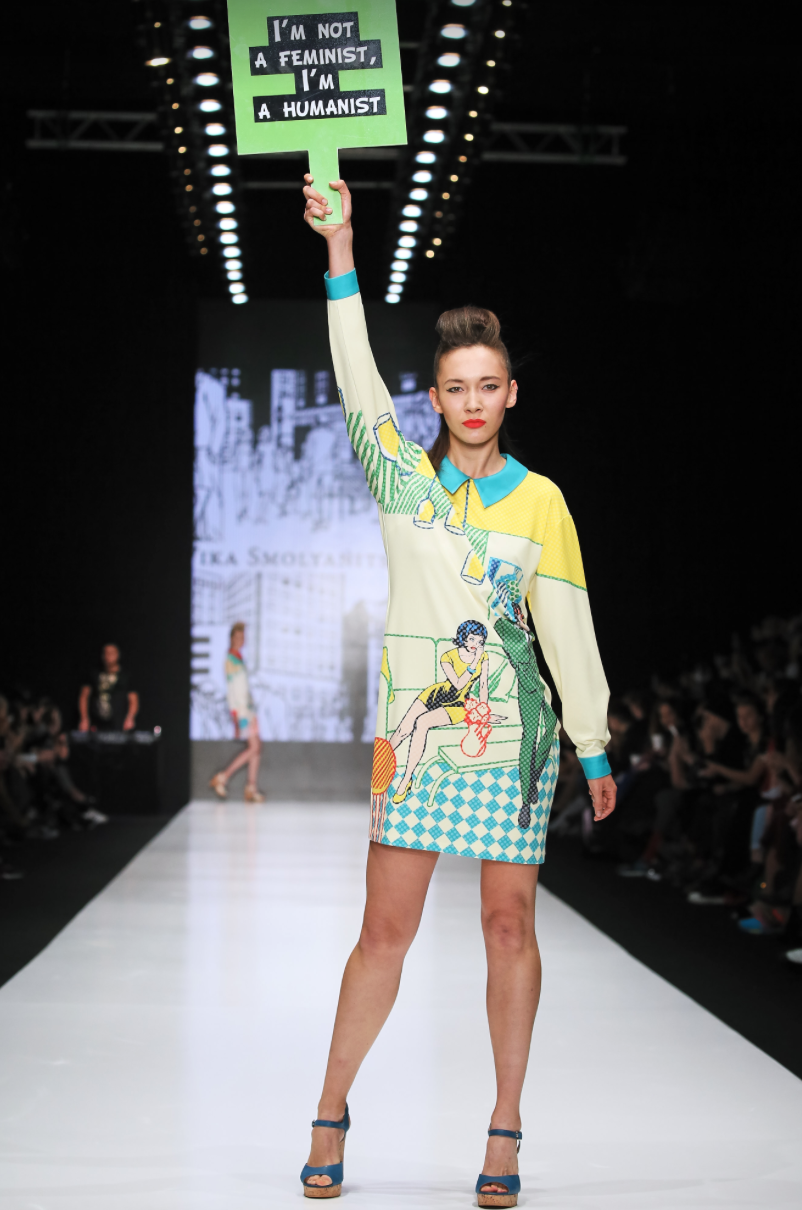 Image via here
At number 6 on our list is Georgian designer Besarion Gabashvili who runs his label under the name BEssARION. So we were impressed by his previous seasons, but this time he dropped some sick designs on the runway! Major!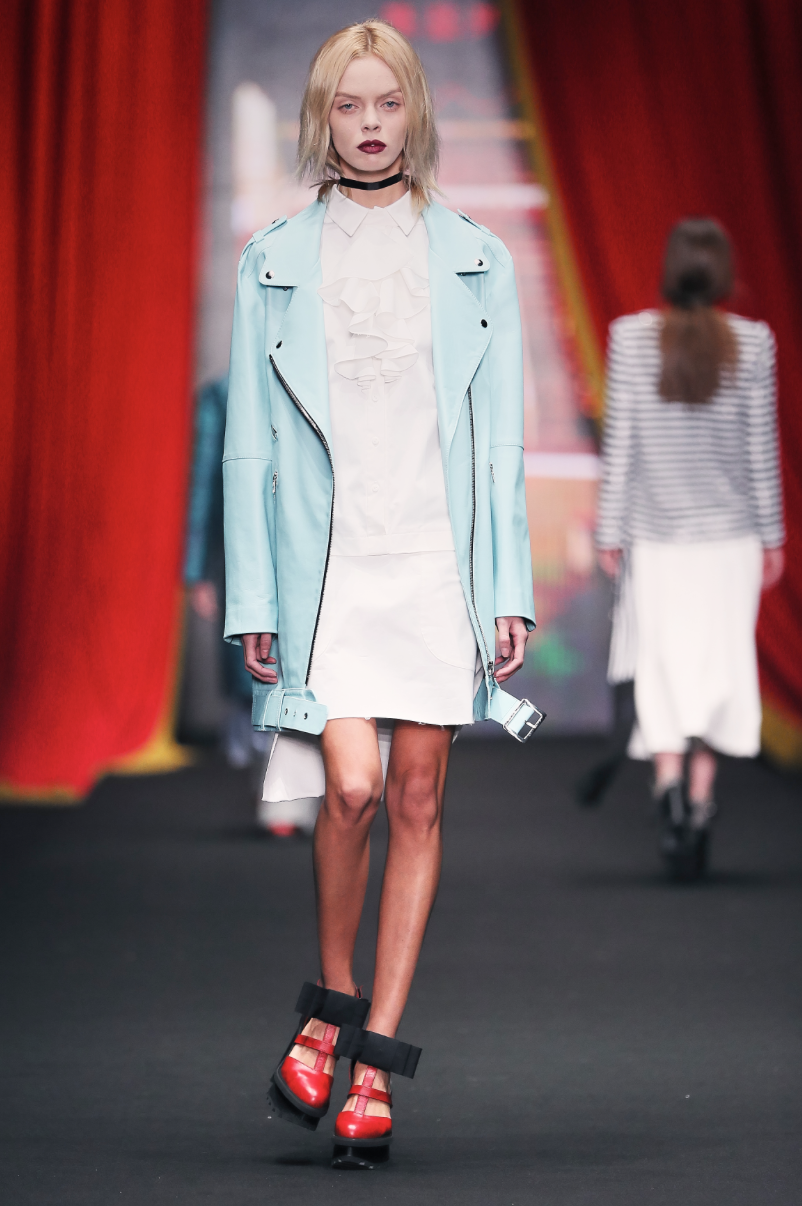 Image via here
7. And finally, the absolute best part of Moscow Fashion Week for always keeping us on our toes is of course the street style. Russian Fashion Week guests just know how to step up their fashion game. Get lost in those jaw-dropping outfits!
Opening picture via BEssARION
By Kemara Pol