Chilean artist Jose Romussi has us wild for his newest works #Anti-Serie where he re interprets the representation of beauty, taking classic fashion photography and adding a new twist of identity. Vibrant colors of threads are placed on black and white photography assembling a sort of collage to convey a second life for the already renowned portraits. Romussi is no stranger to thread, actually he may even be a sort of embroidery genius, he describes using thread as a "medium for different time spaces." Since 2010 he has been experimenting with this perception of embroidery whilst taking apart pieces of previous works, having exhibitions in USA, Chile, UK and Italy we understand the well received applause. While constantly searching for ways to provide images with a new existence, Jose succeeds in giving a clear conceptual vision.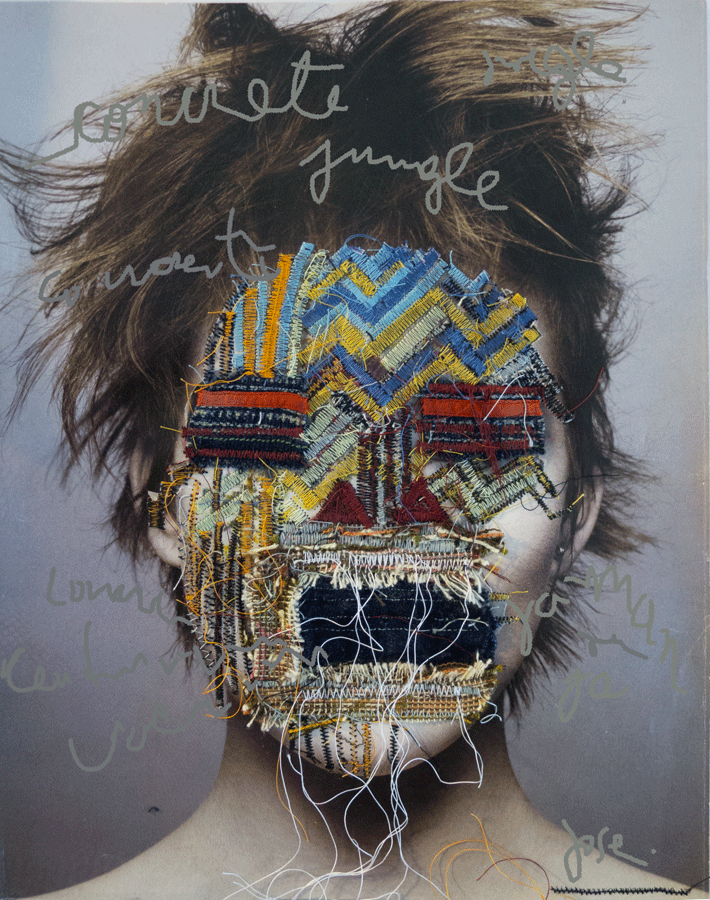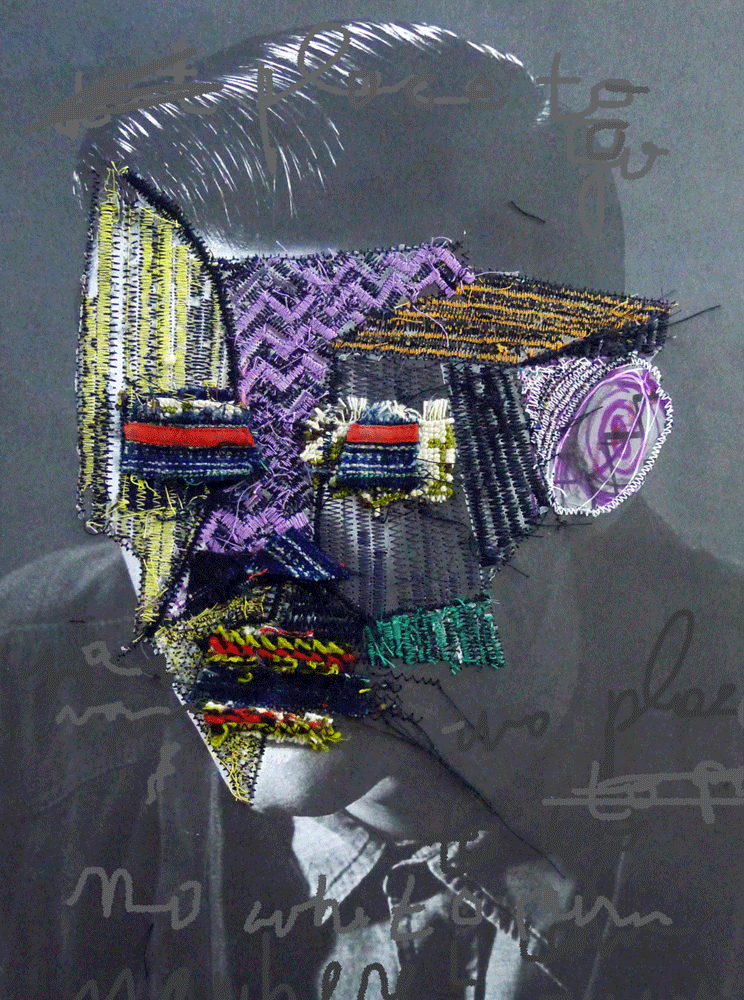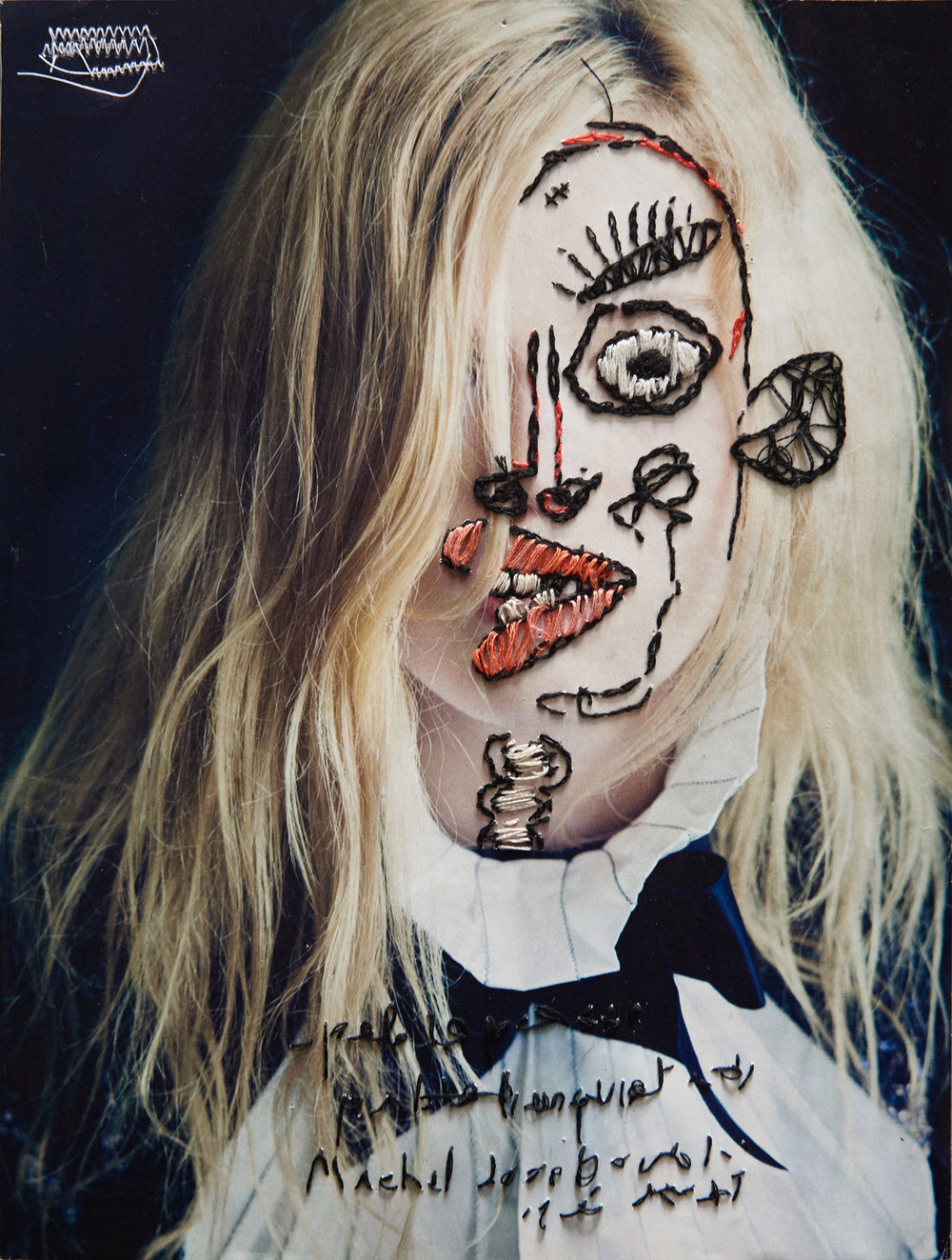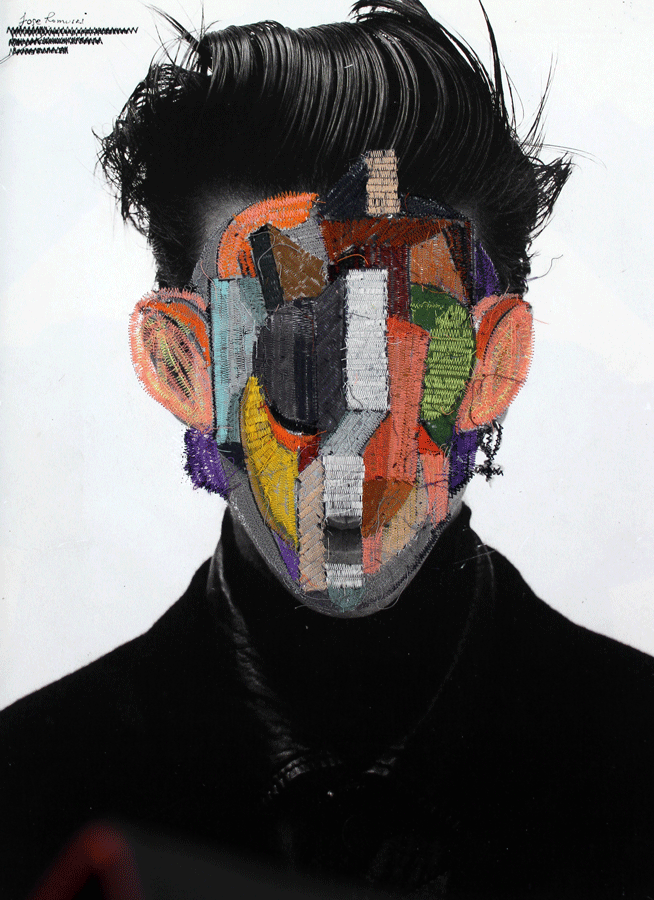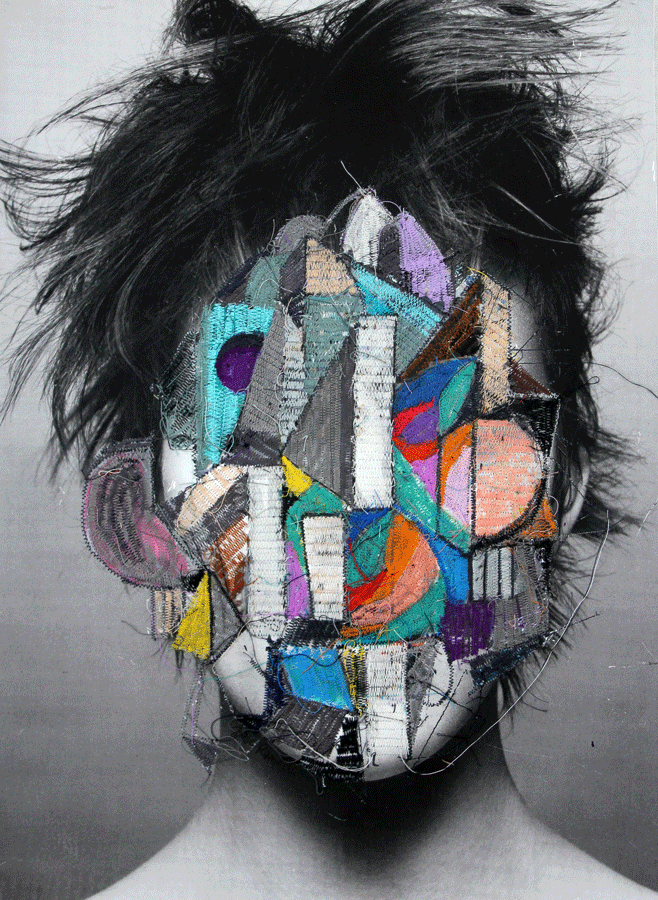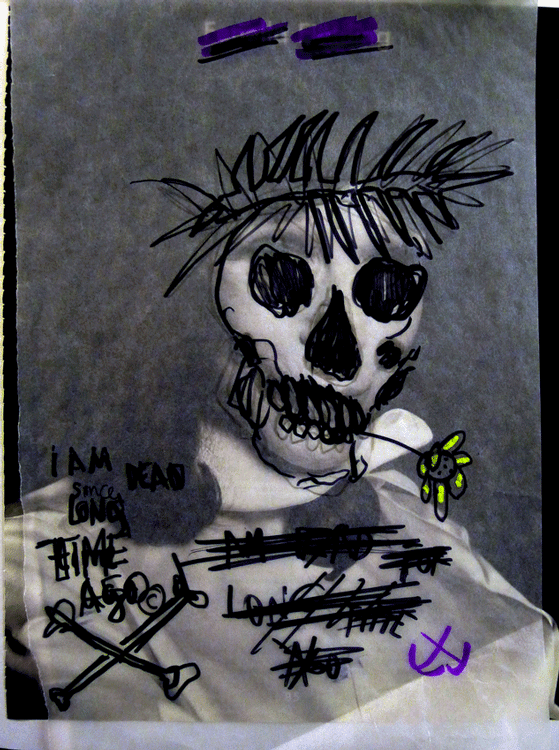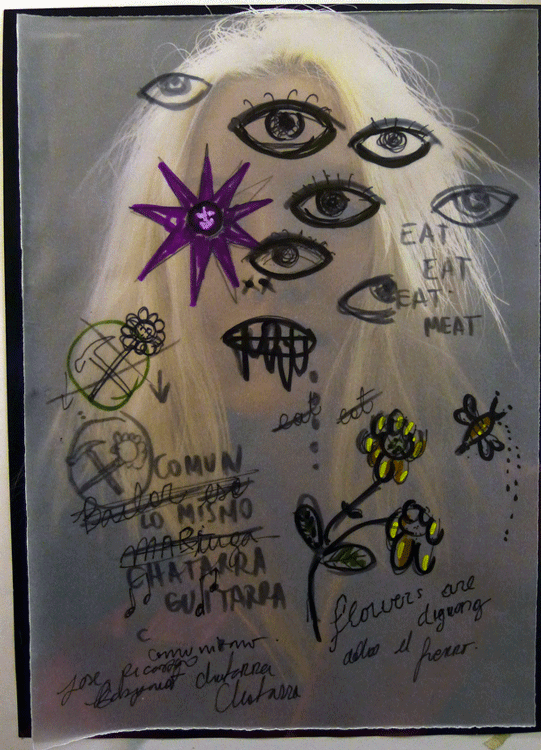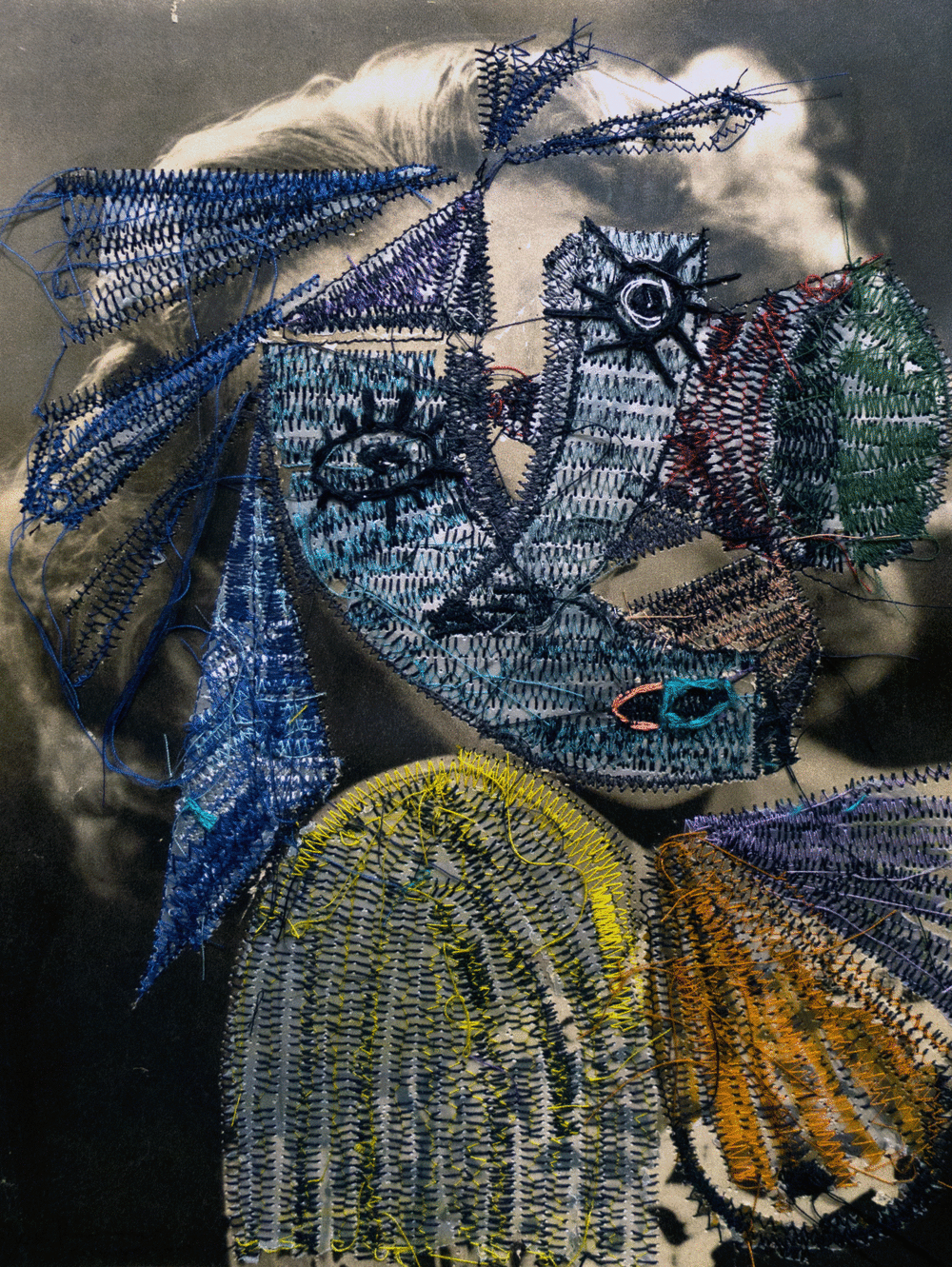 © all pictures by Jose Romussi
Check out his exhibition in Berlin till October 3rd.
By Olive Duran