With her passion for techno, house and electro this girl straight outta Tokyo knows how to make booties move. Especially at over the top cool fashion events. One reason for that obviously is her music but also her own extraordinary badass yet feminine style that made her the pioneer of the Neo Gyaru style. Not forgetting about Alisa Ueno's own playful street wear label Fig and Viper. This girl has more super power than Sailor Moon…
When was the last time you suffered from a hang over?
NYE
What's the most important thing for a good party?
Jägermeister!
You're the definition of a real power girl. Since 2011 you're running your own label, you work as a DJane, as a model, as a blogger and you have an Instagram account with 211k followers. Where do you get the power/motivation from? Do you have an advice?
I don't really know but I try to show my lifestyle rather than just focusing on fashion or music. And I try to be out as much as possible and am glad that I've been doing so from a younger age.
What does fashion mean to you and your artistic expression?
Fashion is Impression. It's a key for self expression which can give any impression you desire to the world. You will discover new things about yourself depending on what kind of clothes you wear and I also like that you can enjoy different fashion depending on the environment you are in. To me fashion is a tool for self expression.
Is there a certain person that influences your life and your work in a very creative way?
There isn't a specific person I get influenced by but I get a lot of inspirations from my travels.
What was your favorite cartoon when you were a child?
Sailor Moon!
Of which thing you've done in your life are you ashamed?
Can't really think of it right now but I'm sure there are a lot.
Alisa chose her five favorite songs for the best party ever:
Jack Ü ft. Kiesza – Take Ü There
Firebeatz & Schella – Dear New York
Sandar Van Doorn & Oliver Heldens – This
Zapp – Dance Floor
Knife Party – EDM Trend Machine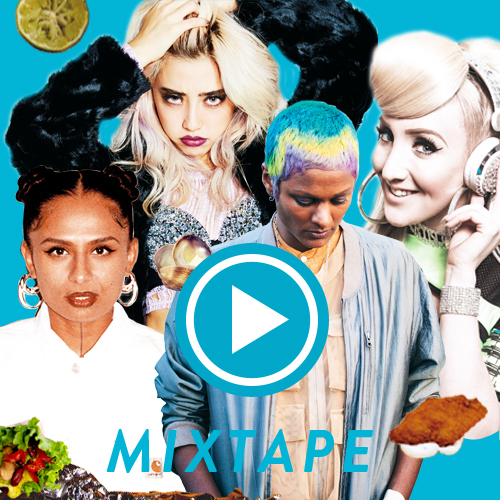 Find the whole shake-your-booty-super-mix by Alexis Knox, Dreea, Alisa Ueno and Perera Elsewhere here.
By Marieke Fischer