MONCLER GAMME BLEU
Boys in bucket hats, pastel and primary stripes, boat shoes and neckties? Yes Please. Our number one of this seasons Milan Fashion Week goes to the prep school inspired collection of Moncler Gamme Bleu. This collection had us reminiscing to the first time we watched films such as Dead Poet Society and School Ties – absolutely love it! We can truly see the classic American influence behind designer Thom Browne's work, with the nautical stripes and representative color choice. So grab your paddles we're going rowing!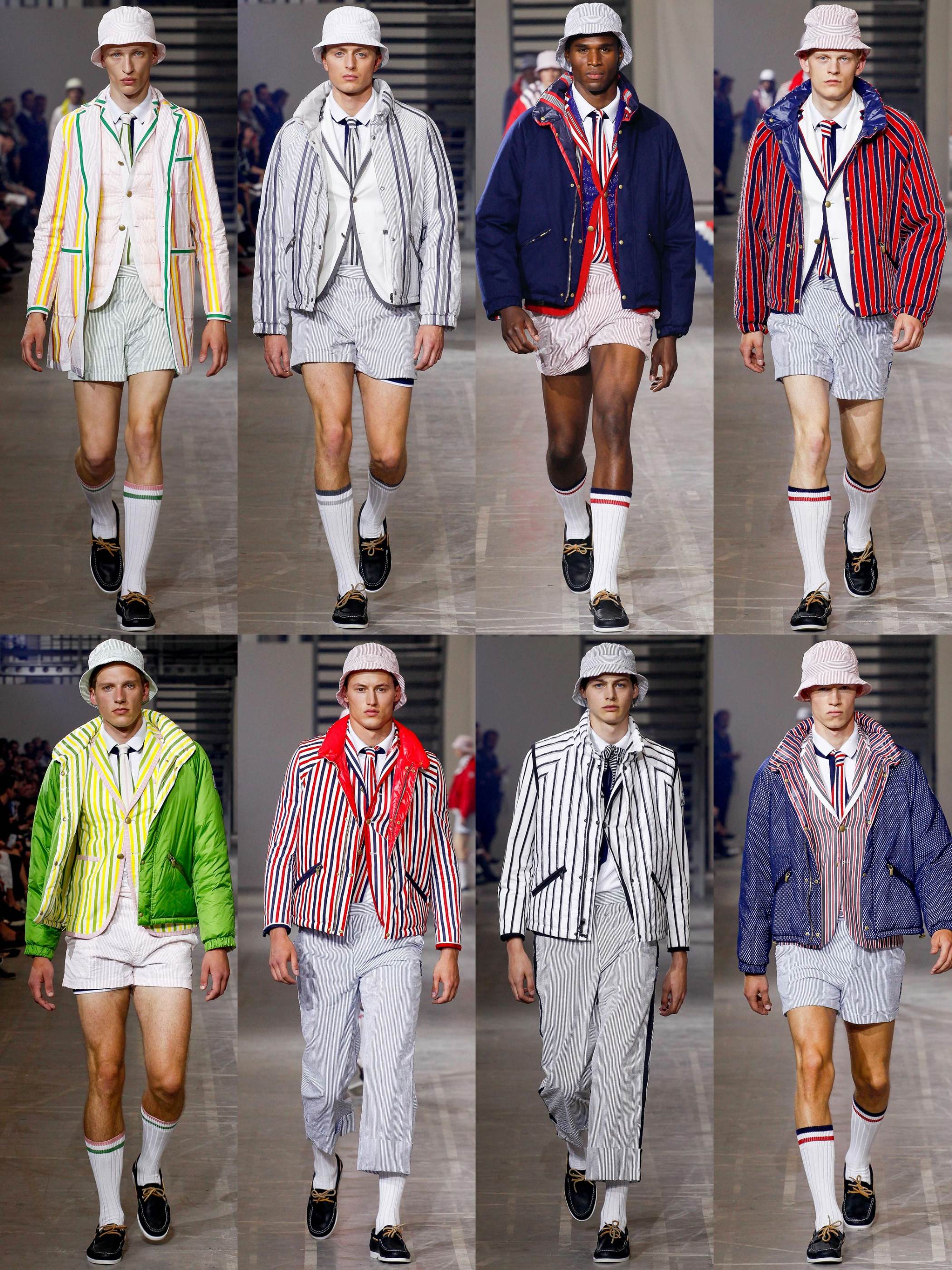 NEIL BARRETT

Our number two takes us to the ever-so-classic Neil Barrett. This season the English born designer fuses a very modern mix of prints into his collection. We saw everything from leopard to batik prints, camouflage, and nautical stripes (again). This collection is taking menswear to a whole new level. Traditional suit-wear was emphasized with clean cuts, as well as Japanese and Arabic- inspired shapes. Barrett remains to be a favorite of ours due to his persistent gentleman-like aesthetic, which never disappoints.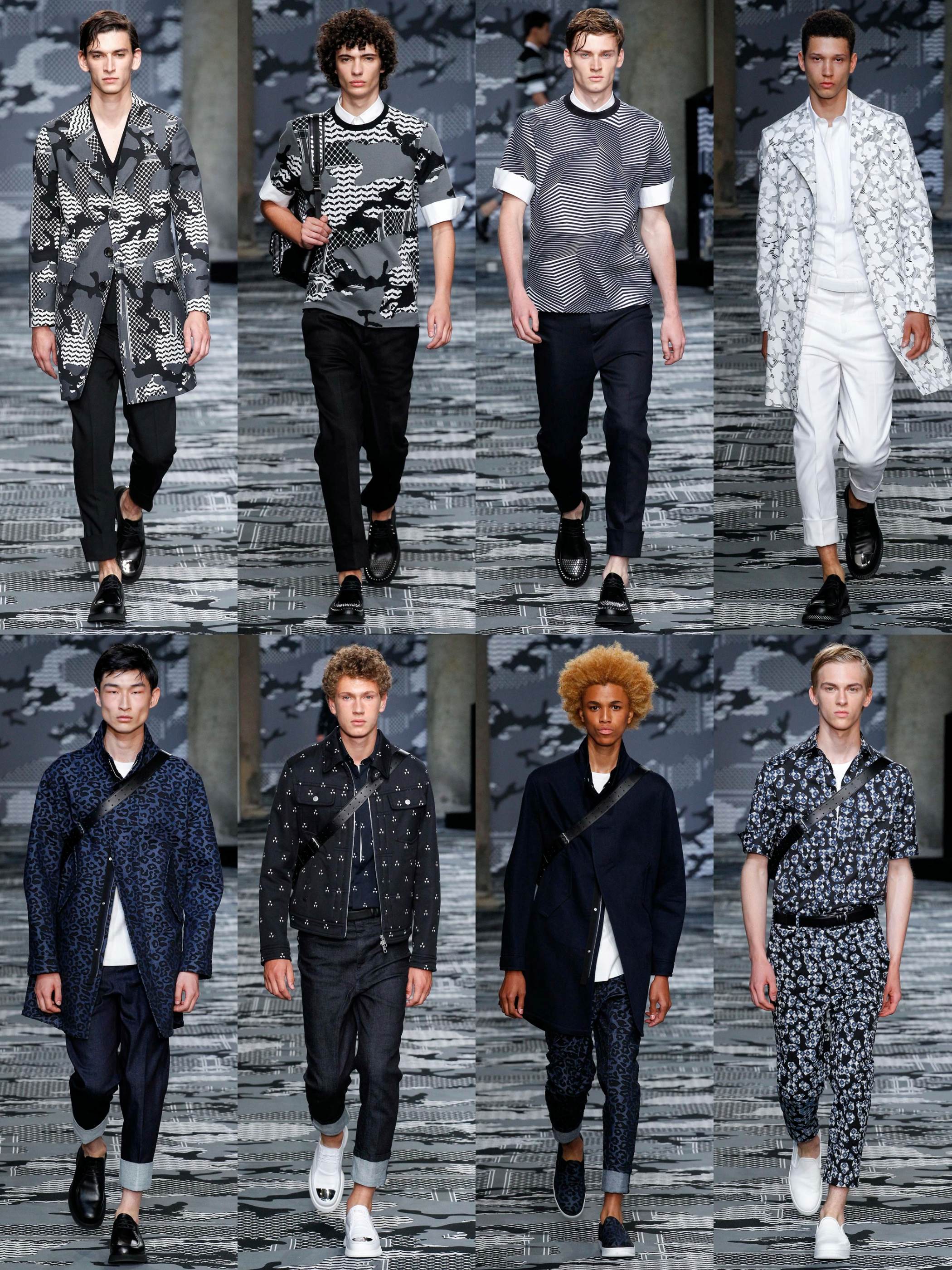 FENDI
Our final number three takes us to the time honored Fendi. Not our usual favorite however this season we saw a very minimalistic side to the Italian luxury house. Oversized layers, baggy trousers gave this collection quite a comfortable yet lazy look. Our best ensembles were definitely ones with copper, glitter and the oh so exciting dip dyed snake skin seen in a backpack as well as trench coat. While not shying too far from it's classic Italian ways – we also saw forest green and yellow leather jackets, as well as leather jumpsuits giving this collection a very unisex taste. To wrap up our Milan Collection Crush we're excited about the sophisticatedly subtle yet exciting pieces Fendi showcased this season.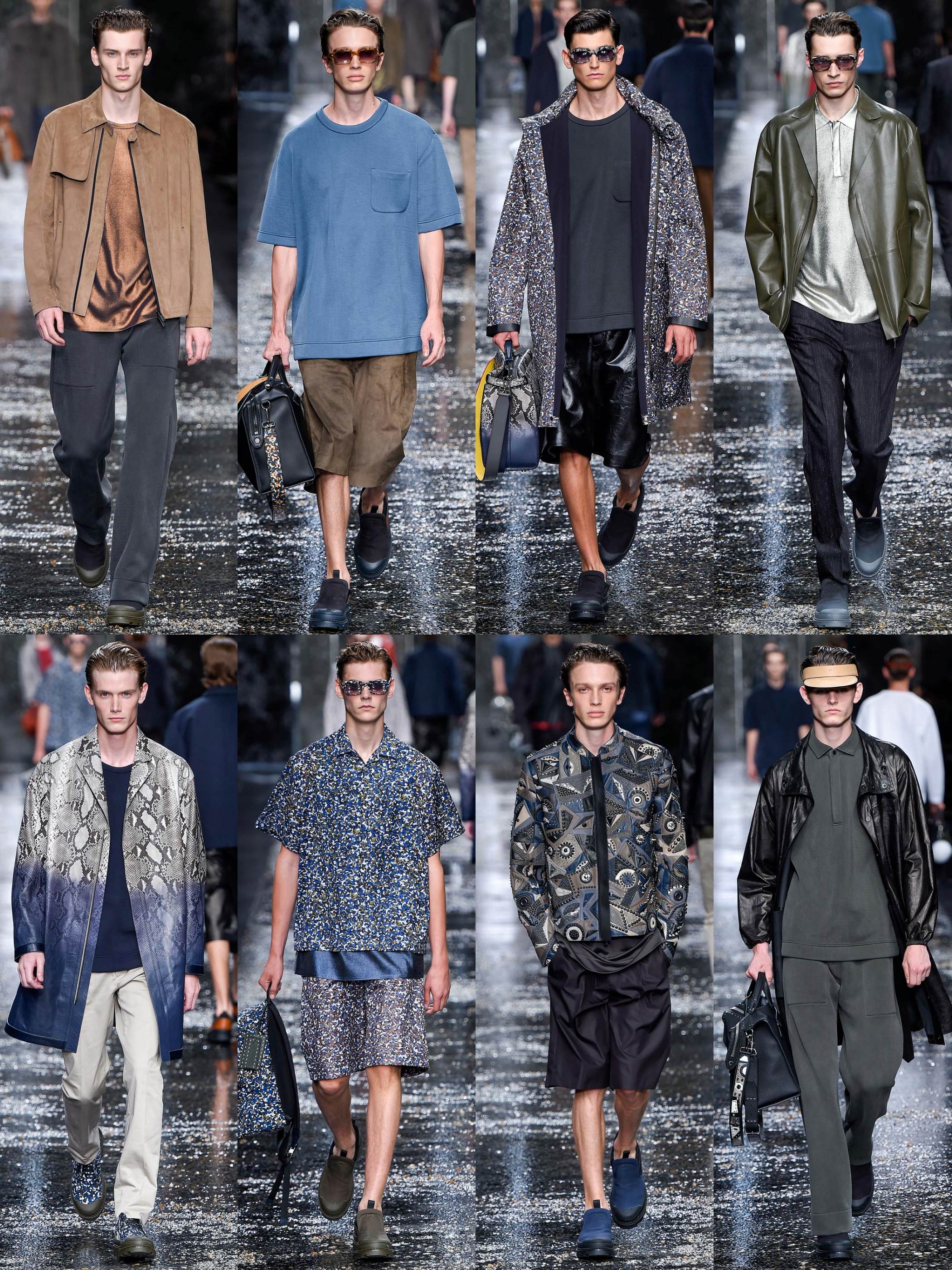 By Olive Duran