Photography Cedric Van Turtleboom
Designer Flora Miranda
In this collection Flora creates a futuristic silhouette, she lets the body decompose in its single particles, breaks it up, makes it dissolves itself. The garments are fragmented and fleeing from their strict form. The inspiration for this was, next to diverse science-fiction references, the reformative dress of Emilie Flöge.
The colors are reduced on black and blue, making the body seem "scanned" and read as pure information. The collection excludes any kind of emotion, the character of a strong woman is calculated, she does not know any limits and without fear steps over the rules of nature.The material functions in a graphical way, through sharp borders and hard shapes. Digitally printed leather is floating in rings around the body.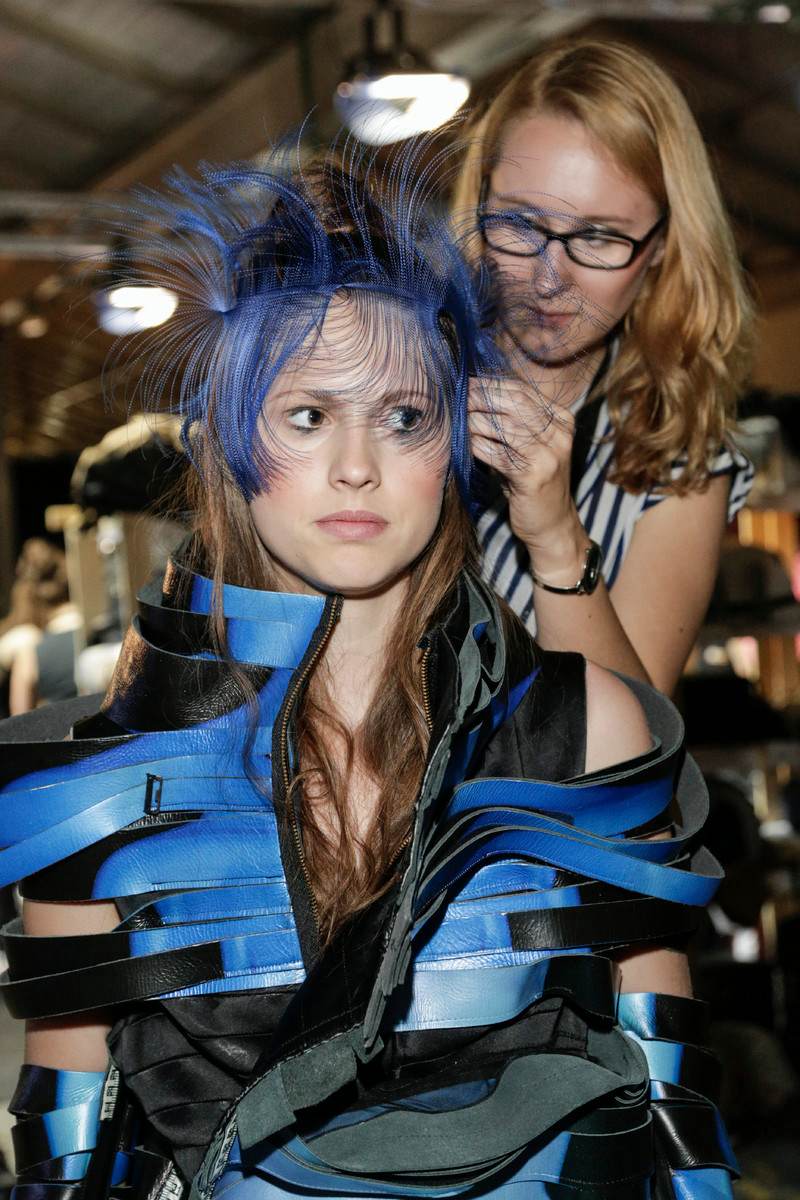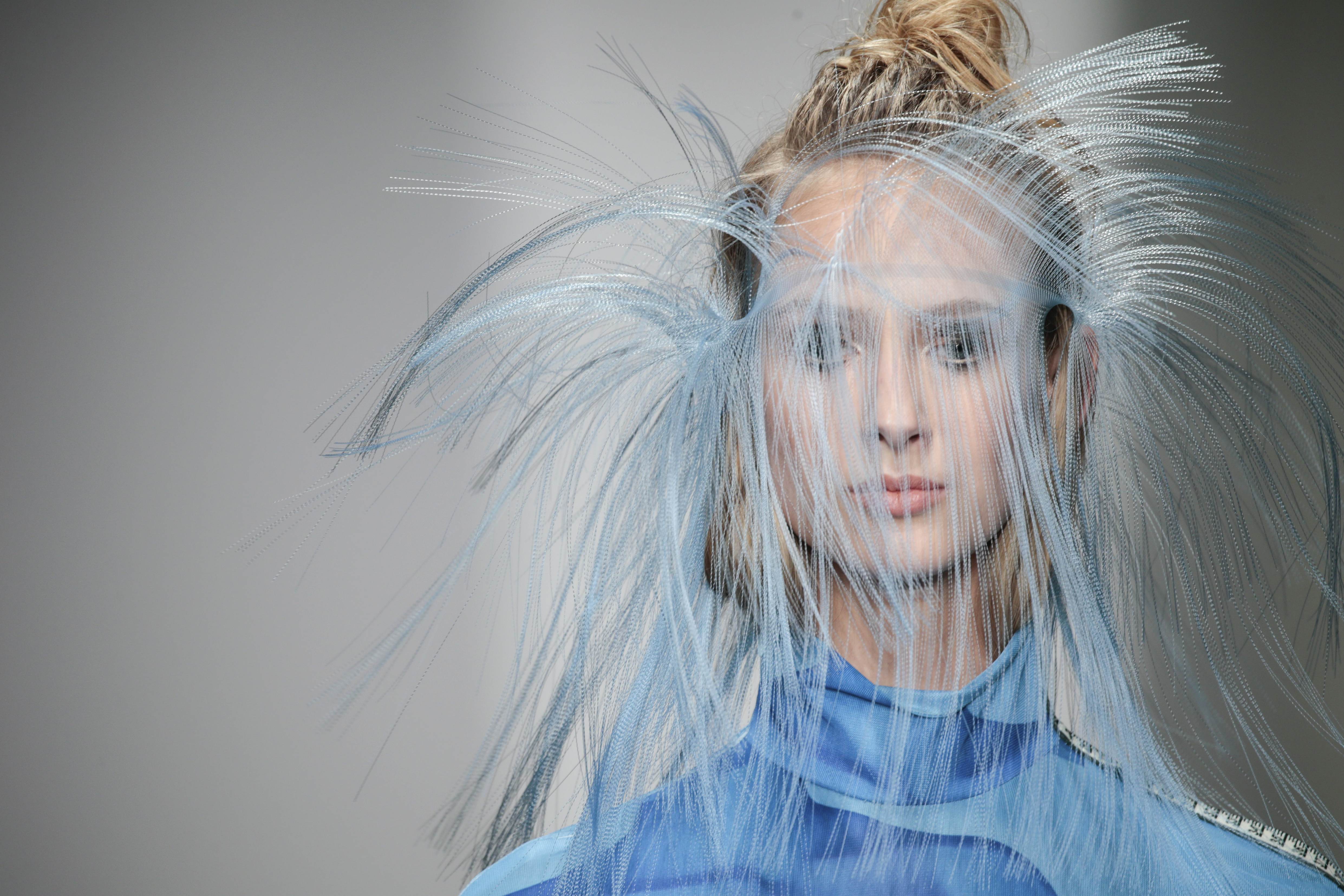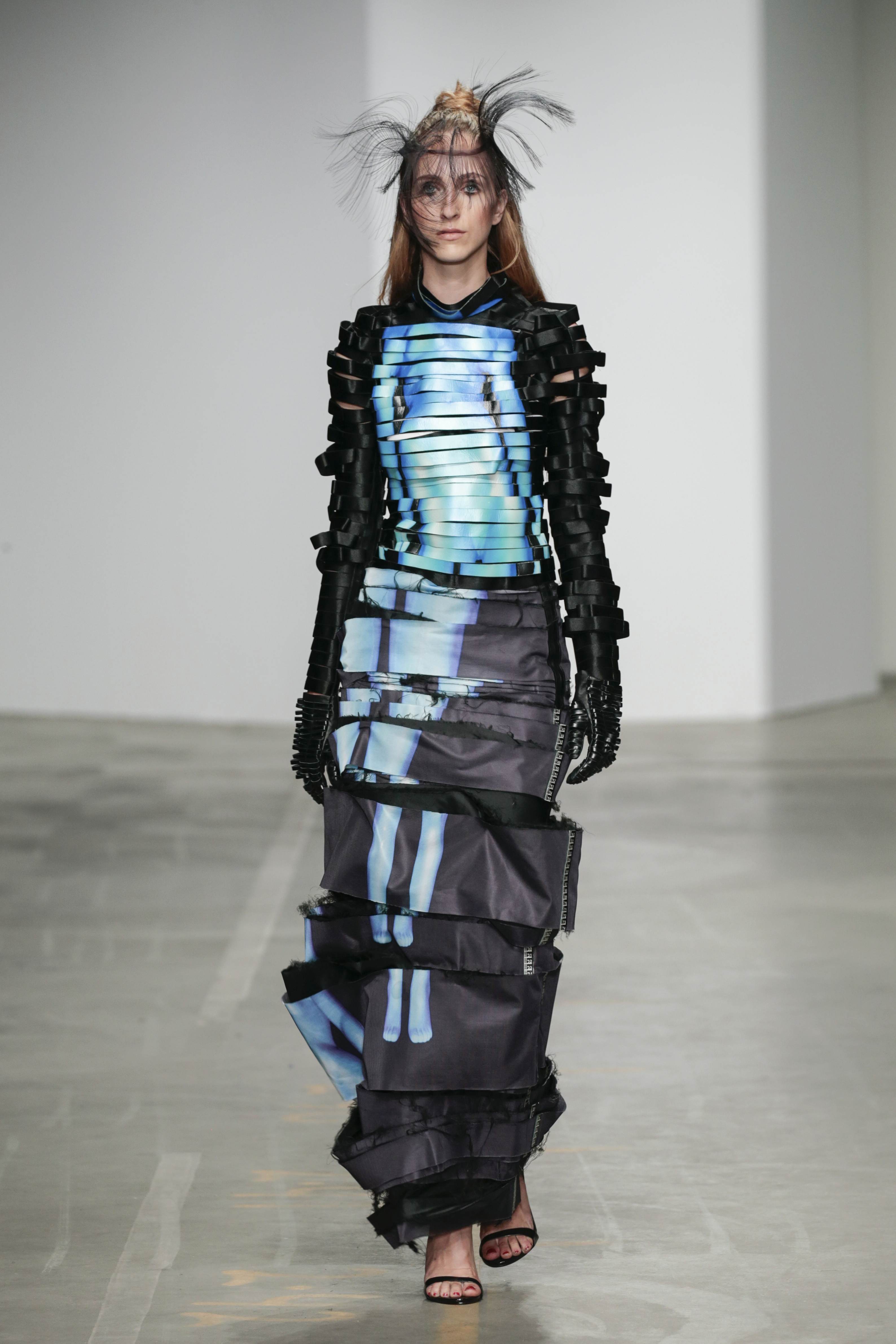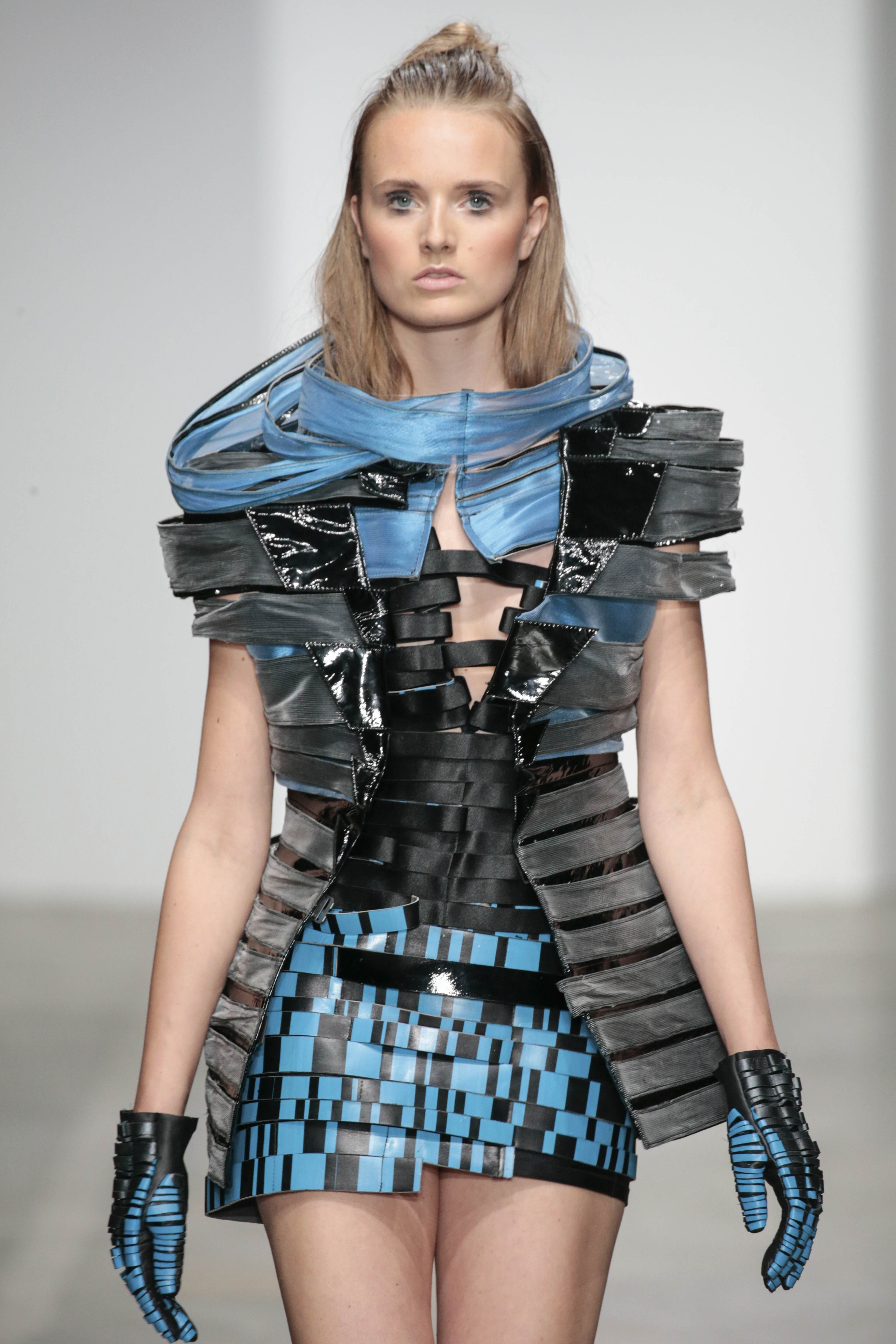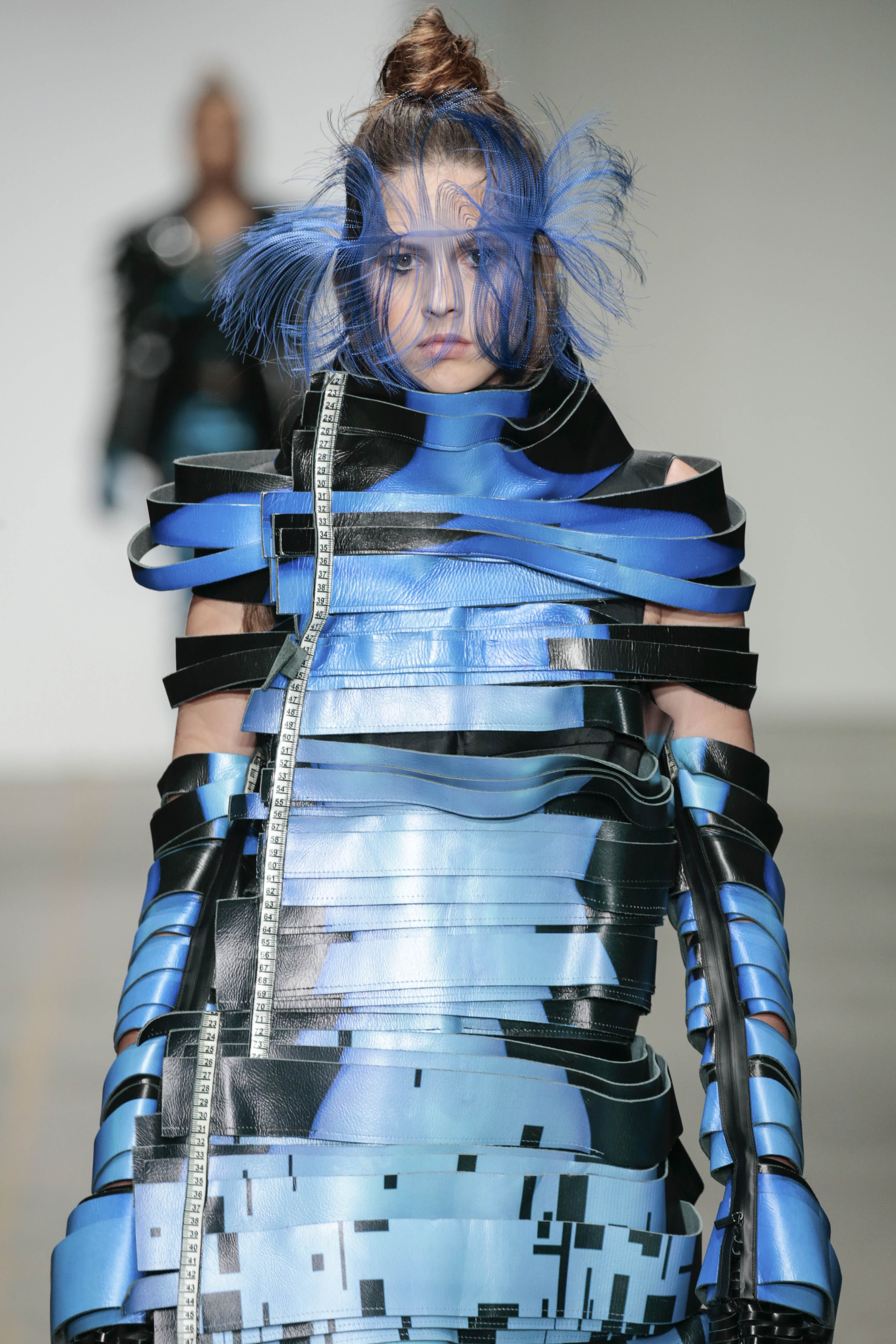 "In a way that is actually what we possibly imagine death to be like, but here I did not work upon spirituality but the technological progress of our time." – Flora Miranda