When two of our favorite brands collaborate it's for sure that something good will happen: Swiss' finest export Julian Zigerli and the reason for many bittersweet hangovers, Absolut Vodka, created a colorful t-shirt that is soon available (finally!). The first time we saw it was as a part of Zigerli's "All Time Favorite" basic collection during Berlin Fashion Week in January. Since then we just wanna have this energetic unisex-thingie!
However it's not only the beautiful surface – we're really profound people u know. Using the colors of the popular rainbow flag it's also a statement for tolerance, respect and love. Since its foundation Absolut Vodka is closely connected to the homosexual scene what also becomes visible in their highly limited collection of Vodka bottles in the same design.
So guys, if you wanna show some love you can shop the shirt from mid-June online, in the Berlin Wormland, the Temporary Showroom, at rocket. and Stierblut. Go for it!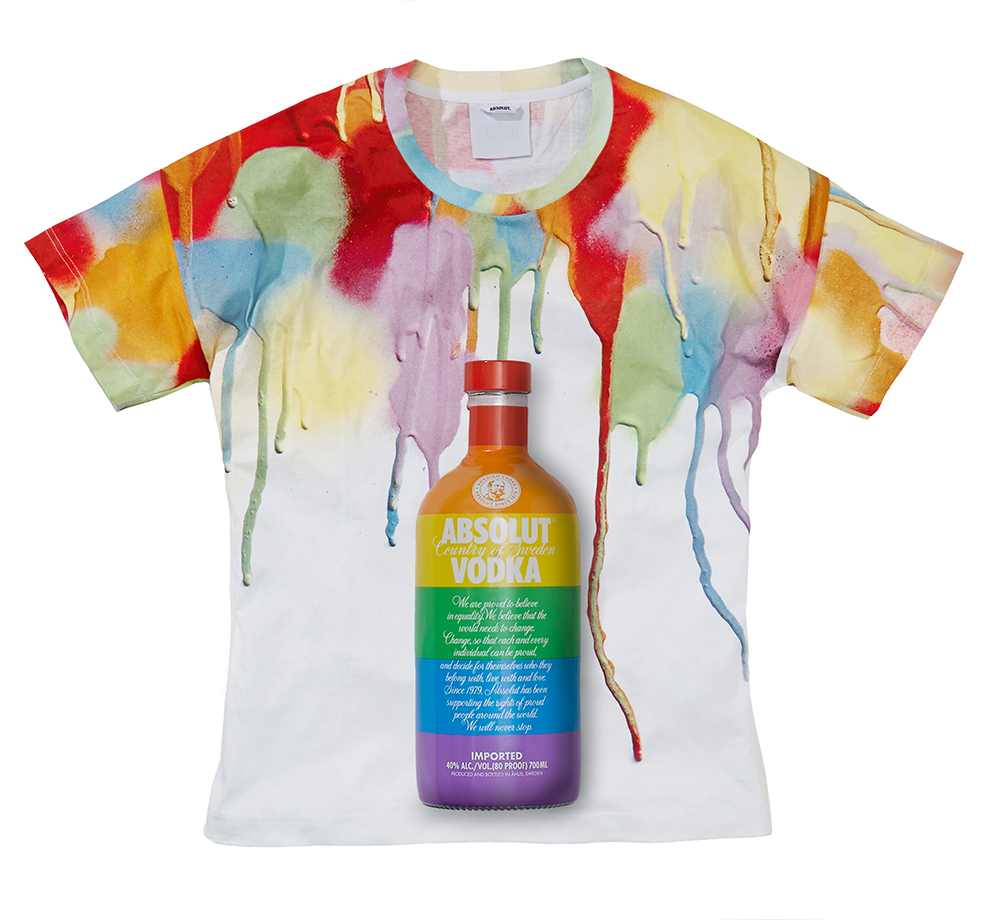 By Marieke Fischer