Our second road trip tape is dedicated to New York City and the golden age of postpunk. When CBGBs was the place to be and straight men wore the hottest make-up. We're not the nostalgic kind but THIS really was a time we'd like to travel back to and dance our brains out at the CBGB dancfloor hoping to have Television or Blondie pour some beer over our sweaty heads.
To fit our new favourite headphones, SKULLCANDY's THE GRIND, we compiled a mixtape, grabbed model Elaine, the coolest gal we met in NY, and hopped on Staten Island Ferry to listen to those tunes while watching the skyline drift away by sundown.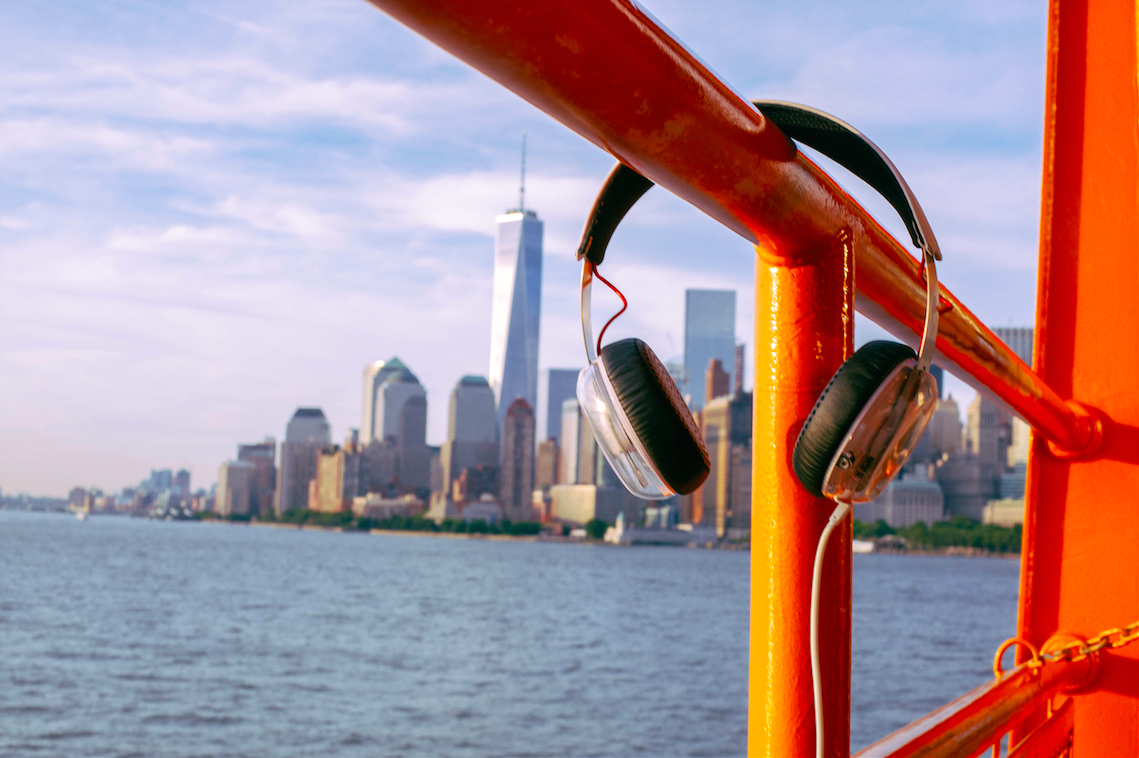 Listen to the mixtape HERE.